Spring Break = Spring Reading
Posted April 6, 2018 by Prairie Wife - 2 comments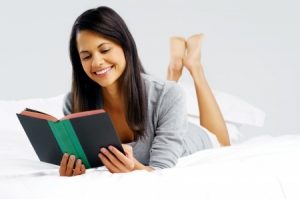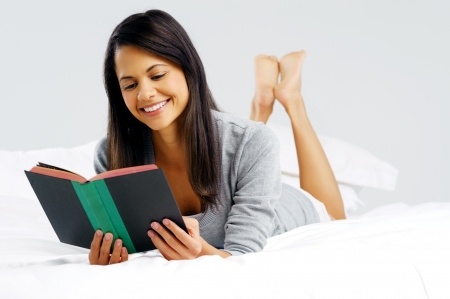 I had big plans of major productivity over my "Spring Break" week off of blogging!
Despite a seemingly never ending plague working it's way through my house the entire week, I think I did fairly well. I got caught up on housework, finished one of my college classes (three cheers), spent a fair amount of time being the fun mom, and read a ton of books.
Below are a few of my favorites including some I won from @ThoughtsFromAPage on Instagram (check her out for great book reviews and giveaways).
As always, I'd love it if you would take a moment to leave your "must read" suggestions in the comments 🙂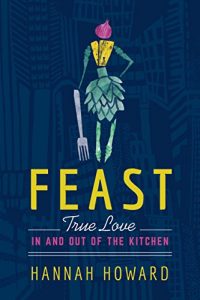 Feast: True Love in and out of the Kitchen by Hannah Howard
If you are a regular watcher of our weekly Facebook LIVE videos you may have heard me mention this book in this video from a few weeks ago. I'm not usually a fan of non fiction, but I'm trying to be more mature and have been reading at least one biography or memoir a month. Feast is a memoir written by Hannah Howard, a writer and foodie expert who immersed herself in New York City's elite restaurant culture. Reading about the ins and outs of this hidden society was fascinating…I was shocked at the ups and downs in the food industry, and the rock star status (and behavior) of NYC's infamous chefs. Just this plot line alone was fascinating enough, but throw in Howard's off and on battle with her eating disorder, and trust me when I say you're not going to be able to put this book down. I found myself pausing multiple times as I read this book, taking a moment to allow my mind to wrap itself around the gritty truths that she shared. Because of her willingness to talk about her disorder in such an open, honest and gripping way, I ended this book more educated, aware and compassionate than when I began. Howard's book left me with a new perspective, and I encourage you to read it.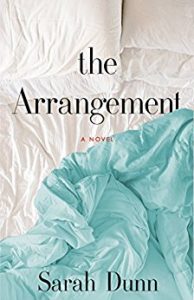 The Arrangement by Sarah Dunn
If you're into reality TV then this book is for you. Sarah Dunn writes in an almost voyeuristic style (I may have just invented that phrase but you know what I mean) and spares no details in this novel about a marriage that suddenly takes a sharp turn towards the unknown. Over the course of their life, Lucy and her husband Owen went from hip New Yorkers to living an idyllic suburban life in Hudson Valley. As the weight of life pushes them deeper and deeper into stale routine they decided to spice things up by making their marriage an open one. As you can imagine things do NOT go smoothly for them. I was surprised at how Dunn intertwined Lucy and Owen's story with little vignettes from marriages throughout Hudson Valley. These stories combine and twist and turn together in a way that reminds me of a small snowflake that turns into a rolling snowball that eventually causes an avalanche. Even though you know disaster is coming, it's thrilling to see how Dunn brings it all together in a laugh out loud climax (pun intended) and then ends the book in a way that will leave you nodding with satisfaction.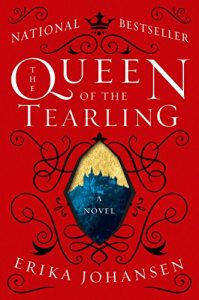 The Queen of Tearling (Book 1) by Erika Johansen 
This Fantasy novel about a post apocalyptic world is gripping to say the least. Within the first moments of meeting Kelsea the banished future Queen of Tearling I found myself rooting for her! Raised in exile by servants of her mother to keep her safe from the Red Queen, we meet Kelsea on the day she must leave all she knows and accept the crown. Her journey to the capitol is fraught with peril and allows us to see that perhaps this young girl is more than she appears to be. As she draws closer to her new home she begins to learn that the country she read about and studied in her history books is not the same one that she will be ruling. From monthly sacrifices of men, women and children to the Red Queen to spies and assassination attempts, Kelsea must rely on not only her physical strength but her mental and emotional fortitude as well. Will she be the queen her country needs or will she follow the path of her mother and uncle and bend to the will of the Red Queen?
There were a few more books I read that I simply had to mention! You can click on the links to learn more, but trust me they are totally worth a read 😉
Copygirl by Anna Mitchael and Michelle Sassa A modern day NYC advertising intern tries to navigate her way through back stabbing boys, mean girls and demanding bosses. 
Seasons of the Moon by Julian Aranda From his birth to his death, Paul's story is both humbling and entirely relatable. Follow Paul on a journey that begins with his life as a child in Nazi occupied France and ends with unexpected answers to a mystery that led him across the ocean and away from his wife and child.
The Perilous In Between by Courtny Pearson This is the first book in the Chuzzlewit chronicles and will appeal to anyone that's a fan of the steampunk culture. Victoria takes the skies and risks her life to battle the Kreak, a metal monster that kills without shame. When a stranger shows up, Victoria's world begins to crumble as she learns that her life may not be what it seems…
You can easily find all of these books on Amazon.com by clicking this link and heading over to my "Books to Grab" List.
Categories: Book Reviews, Reviews
Tags: , Book Reviews, Fantasy, feas by hannah howard, Fiction, memoirs, Romance, spring reading, the arrangement by sarah dunn, the queen of tearling by erika johansen