Spring Break 2018
Posted March 28, 2018 by Prairie Wife - 2 comments
If you saw this live Facebook last week you heard that I'm taking a week off from blogging.
Recently, I've made a lot of big decisions and there have been tons of exciting new and amazing things going on because of them. With all the excitement and higher levels of busyness than usual, I decided I needed a break.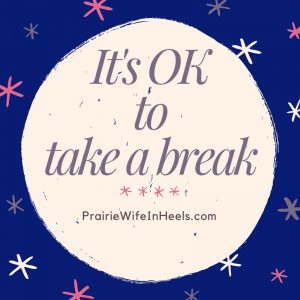 Nothing too long, I promise I'll be back with new posts in a week!
Just enough so that I can enjoy a staycation during Spring Break with the Cowkids.
Some time to be lazy and rejuvenate my spirit.
Some time to let some new ideas in my head simmer and brew…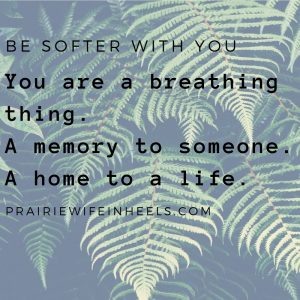 I'll still be on our social media accounts posting fun videos, articles, and quotes like usual, just maybe not as much as you're used to.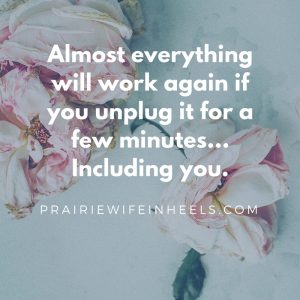 Thanks for understanding that sometimes we all need to take some time to breathe, and for being here when I get back 😉
XOXOX 
Prairie Wife
Categories: Life As It Happens, Prairie Life
Tags: , blogging, breathe, changes, relax, renew, spring break, taking a break