10 Ways to Naturally Keep up your Energy
Posted April 9, 2018 by Guest Poster - 16 comments
Hi readers, Lindsey here with my monthly guest post, happy April! 
Who else is gearing up for Spring?
Living in Wyoming the crazy weather often finds us with sun one minute and snow and gray skies the next. For me, this unpredictable weather creates a noticeable dip in my energy levels. So, today I am going to share some of my favorite pick me up tricks that help keep me going until Summer finally arrives!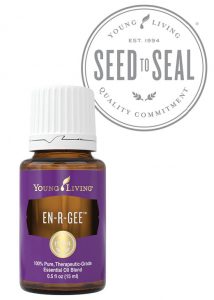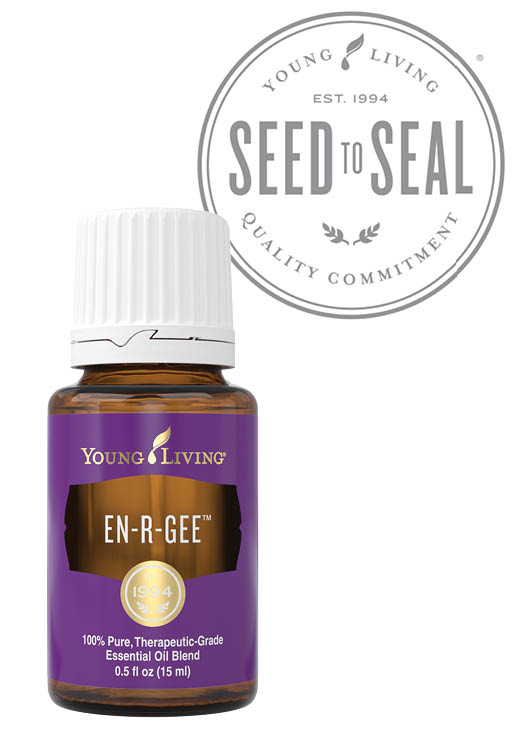 My favorite Young living oil for helping keep up my energy (and mood) is En-R-Gee. 
"Fresh and herbaceous, En-R-Gee essential oil blend offers an invigorating aromatic boost when you need it most. Diffuse or apply it topically during your morning routine or before any activity to enjoy the stimulating, spicy-pine fragrance of Rosemary, Juniper, Lemongrass, Nutmeg, Balsam Fir, Clove, and Black Pepper essential oils." (Young Living website)
En-R-Gee will give you a gentle lift of energy and clarity…trust me when I say it's much more effective than the short-lived jolt of caffeine (and I'm a hard core coffee lover).  Use this oil topically or diffuse it, and keep in mind this is also a great oil to grab for emotional support.
As busy moms it is easy to become overwhelmed with our long lists of daily tasks, and we can become physically and mentally exhausted. 
Energy is vital to our emotional and physical health.
We are able to handle anything that is put in our path when we have sustained energy!
Take a look at these tips, and let me know in the comments if you have any questions. 
10 Ways to Naturally Keep up your Energy
Drink more water. 

Consume more fruits & veggies and fewer treats.

Drink fresh pressed juices, Ningxia daily, and whole food smoothies 

Limit caffeine intake.

Move your body. Even if it's just a walk around the block it will help!

Get your rest consistently – try to stick to a schedule as much as you can!

Take your super B supplement.  

Check in with your adrenals…and if needed, use Endoflex consistently!
Diffuse peppermint essential oil, inhale peppermint oil, or place a drop of peppermint vitality to the roof of your mouth. Basically have peppermint with you AT. ALL. TIMES! 😉

Place a drop of En-R-Gee on the bottoms of your feet and back of your neck with a carrier oil as needed throughout the day when you feel your energy dip (1:20 is a universal time for this energy dip).
Don't Miss a chance to Join me for a LIVE Online FaceBook Oil Workshop! You can sit back and watch and learn from your lap top (or phone) and interact and ask questions. Our next event is Tuesday April 10, 2018 at 8:00pm (MST) Click HERE to Join
Hop over and like my Instagram (@oiledinfaithandjoy) and Follow me to continue to learn how to incorporate essential oils into your daily life!
All you HAVE to do to enter to win more than $50 of Energizing Young Living goodies is let Lindsey know in the comments what you'd like to learn more about. She'd love to hear from you so she can create posts that will help you live more naturally! You can earn more points towards the giveaway by following us on social media using the Rafflecopter form below.
NOTE: If you want to learn more about the safety and use of Essential Oils, let me know in the comments and I will share a link to an online interactive class with you.
* These statements have not been evaluated by the Food and Drug Administration. Young Living products are not intended to diagnose, treat, cure, or prevent any disease.
Categories: #GiveAways, Health and Wellness, This and That
Tags: , En-R-Gee, energy, essential oils, Giveaway, natural living, peppermint essential oil, Spring, young living