Some Book Suggestions To Help You Through The Quarantine
Posted April 21, 2020 by Prairie Wife -
While I wouldn't say I've had TONS more time to read during this quarantine life, I have definitely had more time than usual to devote to catching up on my wish list.
Thankfully this means I have plenty of book suggestions to keep you happily reading during quarantine time!
I had trouble picking only a few books from my reading list, so just keep in mind the books I added to the bottom without a review truly are as amazing as the rest.
I just didn't want to take up your whole day reading reviews.
Here's a list of some of the books I've read (or listened to on audible) that I think you'll want to add to your must-read list for this quarantine time…or any time really!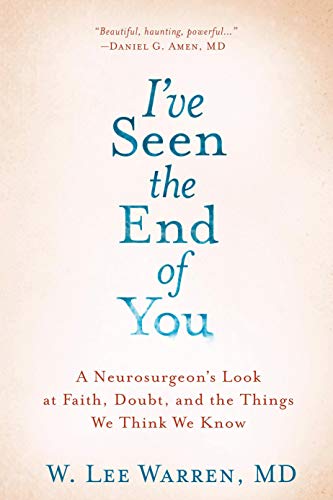 I've Seen the End of You by W. Lee Warren, MD
This book was recommended to me by my friends Sara and Gerise that own a local shop called Blessed Are They. While it's not normally the kind of book I go for, they've proven over and over that they know how to pick fabulous inspiring reads. The full title of this book is "I've Seen the End of You: A Neurosurgeon's Look at Faith, Doubt, and the Things We Think We Know." I knew that this book was going to deal with death and dying and I admit to being a bit apprehensive as I dove in. When I came up for air hours later I was filled with appreciation for how well this book was written, and its raw honesty. As I read about patients and Dr. Warren's struggles with his faith and confidence in God, I couldn't help but recognize the similar struggle within myself. So often we find ourselves wondering what the point of prayer is…Is it worth it when God already has set in motion His will? Dr. Warren tackles this question with eloquence and honesty. I can't recommend this book enough. "Faith allows us to see that it's okay to have doubt…It allows us to hold on and even grow into better people during and despite the troubles of this life."
The Grace Kelly Dress by Brenda Janowitz
This lovely novel takes the lives of three generations of women all with one thing in common, a wedding dress inspired by Grace Kelly's iconic garment. As we travel back to France in the late 1950s, the '80s in Jersey, and present-day NYC, you learn a bit more about each of the female characters. This isn't just a love story, it's a story about family. About Mothers and daughters and how hard it can be to speak openly about pain of the past…yet how freeing it can be when you finally do. This book does have a happy ending, but trust me when I say there is plenty to keep you guessing while you wait for it.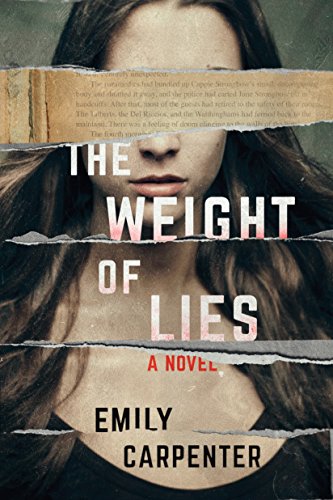 The Weight of Lies by Emily Carpenter
This book is a bit darker than what I usually go for, but oh my is it awesome! Part thriller and part horror this novel is about a young woman on the hunt for the truth. Her mother is a famous author, and the horror book she wrote continues to keep her relevant decades after its publication. But, is it really fiction…or is it actually a true tale? Meg has never felt like her famous mother cared about her. She spent her life being shoved aside and raised by staff. So, when she has the chance to write a tell-all about her childhood she accepts the challenge. She goes to the island that inspired her mother's book to write her own…and finds that she is more confused than ever. Is this a case of real-life being stranger than fiction, or are there other dark forces at work? Good luck figuring out the ending ahead of time when you read this book!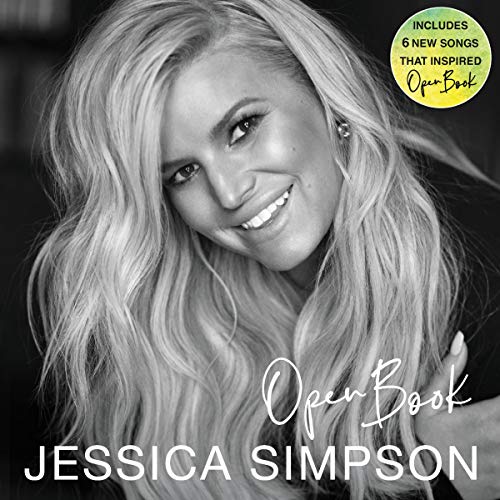 Open Book by Jessica Simpson (Audible)
I listened to this book on Audible, and I think hearing Jessica Simpson tell her own story made it incredibly powerful. While I have been a fan of her from the beginning (yes that means I admit to obsessively watching her show Newlyweds) I admit that I had lost track of her over the years. I had NO idea that she was struggling with addiction. To hear her share the raw truths about not only her life now, but about things in her past, well I was absolutely captivated. I have a whole new love and appreciation for the amazing women she is today…and I have no doubt that this book will help to inspire thousands of other women to step away from their past and into their futures.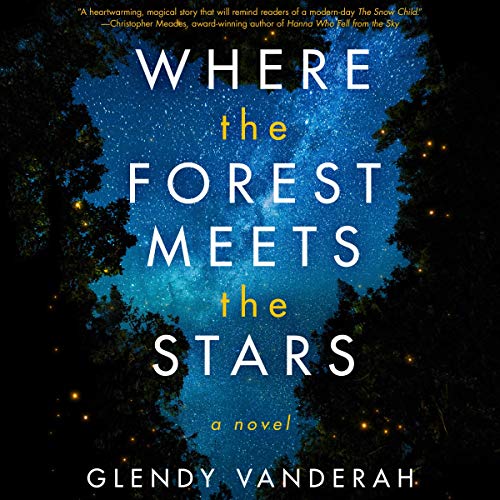 Where the Forest Meets the Stars by Glendy Vanderah
If you liked Where the Crawdads Sing, you'll love this book. It takes place in Illinois, where grad student Joanna is working diligently to research birds and their nesting habits. A young girl suddenly shows up on her doorstep, dirty and covered in bruises. She claims to be an alien in search of 5 miracles and refuses to allow Joanna to call the authorities. Ursa is bright and kind and soon finds her way into not only Joanna's heart but, Gabe a local man who is perfectly content to stay as removed as possible from the entire situation. But, Ursa's inquiring mind and pure spirit slowly win him over. Joanna and Gabe try to do the right thing, but Ursa cunningly avoids all of their attempts to get her into Foster care. Suddenly days turn into weeks and it's no longer clear what the right move is. When the unthinkable happens, it forces all three of them to face the truth…but what really IS the truth?
More recommended books:
The French for Always by Fiona Valpy
The Last Bathing Beauty by Amy Sue Nathan
The Bookish Life of Nina Hill by Abbi Waxman
Categories: Book Reviews, Reviews
Tags: , book reveiws, Fiction, Historical Fiction, i've seen the end of you, memoir, non-fiction, open book, the grace kelly dress, the weight of lies, thriller, where the forest meets the stars