Blessed Are They…
Posted March 2, 2018 by Guest Poster - 3 comments
Faith.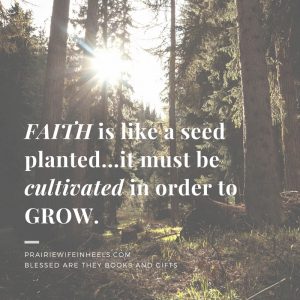 Faith planted, the size of a mustard seed. 
So often it seems as if faith is just something we should have, especially if we call ourselves Christian.  It's an expectation, right?  And we beat ourselves up if we feel that we lack faith or our faith is weak.  I believe faith is like a little seed planted,  and like that seed, it must be cultivated in order to grow.  Faith, just like Grace, is indeed a free gift God gives.
A little seed was planted deep in my heart some time ago.  One that I had to tuck away in a prayer journal and just dreamed about for many years.  As a home school mom of six children, and a theology student (this was many years ago), my life was full, complete, and I certainly didn't feel like I could add another "thing" to it.  Besides, how could I afford to start a small business? So, I just kept that little seed all tucked away.  Hoping, praying that maybe just maybe someday God would open that door.
It's hard to explain exactly how Blessed Are They Books and Gifts came about. 
Its truly been a whirlwind over the last few months.  I believe it started with those afore mentioned small seeds. Without me knowing it, they had been planted and were growing bit by bit.
In the past, I wanted to go to school and become a nutritionist, or do something with fitness.  I thought it was my passion.  But, the road twisted and turned as it always does, and somehow I ended up in theology school.  I truly loved studying my faith and digging deeper and deeper into the roots of what I so shallowly believed as a young person.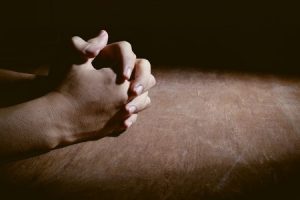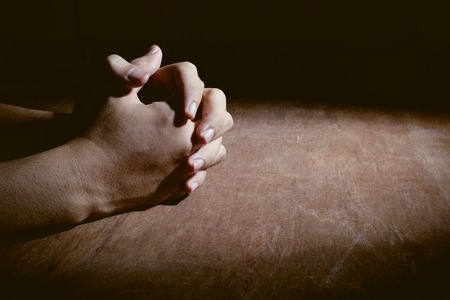 I fell in love more deeply with my God, my faith, and the Church during this time. 
Between theology school and homeschooling my kids, books became a huge part of my life.  I love books!  All sorts of books.  Books that enrich my faith.  Books such as, great literature, old books, beautifully illustrated books, biographies, and children's books.  I can get lost for days in a book store or library!  I also love things that inspire my faith and beautiful items.  Hence, books and gifts.
I went to a Business Boutique Conference in Nashville last November. 
That weekend truly took the little seed out of hiding and ignited the Blessed Are They Books and Gifts idea.  I came home determined that this was the right time.  I learned that I could start small and not acquire debt, a detail that is very important to my husband and I. My husband has always been my greatest cheerleader and he, as always, nudged me forward! Our youngest is getting bigger and I have teens to help at home.  Some of the past obstacles suddenly seemed manageable.  The minute I put myself to work at this new venture, I received so much affirmation that God wanted this seed to grow!  There was a humbling amount of encouragement and help from the very beginning.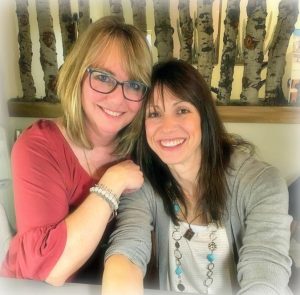 I learned quickly that this is fun and exciting work.  But, boy is it work!  It's a bit overwhelming!  My sweet friend Gerise Vignaroli, whose family owns several business' in town, was really excited about the idea.  I was picking her brain constantly, and she was always willing to help.  After prayer and discussion with my husband we invited Gerise to become my business partner, and she agreed!
I had no idea that all along Gerise was praying and discerning at this time about where God was leading her. 
That's the way faith works. 
God is pretty awesome! 
I asked Gerise if she wanted to add anything to this post and she shared…
"I felt God nudging me for quite some time.  I just wasn't sure what he was preparing me for.  I get it now.  Truly an answer to prayer! It's a beautiful thing when faith is the foundation of your work.  It is no longer work but an apostolate.  My heart has always been about sharing my faith and the love of Christ with those whom I am in contact with.  I feel blessed to be able to share that with so many more through this business/ministry.  I feel blessed that Sarah invited me to be apart of this journey with her.  I loved her idea and was planning to be her biggest cheerleader.  Being her biz partner is even better!"
Blessed Are They Books and Gifts is a risky endeavor. 
We are acutely aware of the virtual world where Amazon.com rules! 
But, we are trusting that God planted the seed and he will nurture it as it grows!  We have faith that there is still a desire for the real. That flipping through a beautiful book and looking at beautiful hand picked items that inspire faith (with a delicious home baked cookie in hand-thanks to my daughters Rosie and Maggie), is a true need in all our lives.  As Gerise says, "I believe we can witness and grow in so many ways.  Even something as simple as wearing a t-shirt or piece of jewelry that causes one to know they are loved by Christ can be a powerful tool and witness."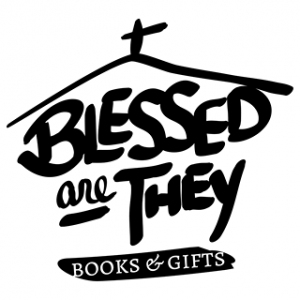 Our mission is to assist people in living out their faith more passionately and offer help through books and gifts.
As said above, we are starting small.
We have scheduled five trunk shows in Casper for 2018 (and have a few more booked around the state).
The first trunk show is this upcoming Saturday, March 3rd from 10AM-3PM at the Bootlegger wine tasting room. 
We will also be available to contact between shows after the 3rd of March. You can learn more about Blessed Are They Books and Gifts from our Facebook Page.
Come in on Saturday and take a business card with you. 
Please know that while Gerise and I are both Catholic, we will carry a lot of non-denominational material and welcome all Christians.
Thank you in advance for supporting our new faith-based small business!  
Categories: Life As It Happens, Prairie Life
Tags: , blessed are they books and gifts, faith, gerise vignoroli, God, God's plan, guest post, sarah green, store, trunk show, Wyoming