Prairie Wife's British Holiday: The Tentative Itinerary
Posted May 10, 2022 by Prairie Wife - 2 comments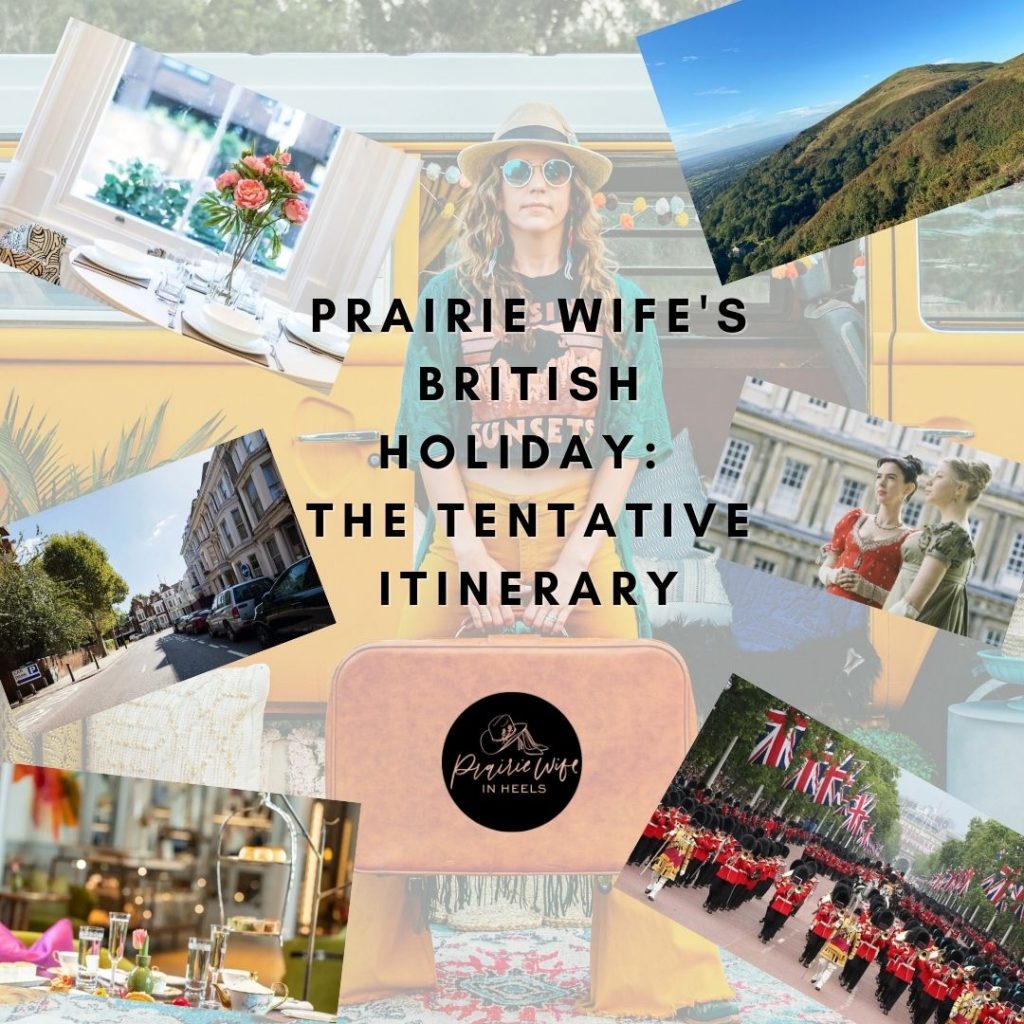 In 18 days I will be on an airplane and flying over the Atlantic Ocean for my British Holiday, and I thought it would be fun to share my tentative itinerary with you!
Years of dreaming have gone into this plan, and over the last few months, I've done quite a bit more of a deep dive into what I actually want to do with my three weeks in England.
If you read my post about making this dream come true, you know I've been saving for this trip for years so that I didn't have to limit my experience to a tight budget, and you better believe that shopping is definitely in my future!
For the first week of the trip, my two High School Besties will be joining me, and then for the rest of the trip, I'll be on my own.
Because I've already been to England I'm skipping a lot of the traditional tourist stuff (touring St. Paul's, seeing the Crown Jewels etc.).
Thankfully my friends are totally on board with this plan because this isn't their first trip to England either!
And I admit that I am indulging in all of my nerdy British History whims…since The Cowboy isn't along to roll his eyes.
First up…accommodations!
I used Airbnb.com to book my stay because it's such an affordable way to travel, and I've used it before with lots of success. Also, traveling this way means I can ensure that I stay somewhere with a washer and dryer (a must when you're gone for three weeks) and it will allow me to have more privacy and less noise than staying at a resort or hotel.
In London we will be staying in a lovely flat, that is so adorably British I can't even stand it!
In the countryside, I found an adorable cottage that should be the perfect location for two weeks of adventure…mixed with lounging with a book.
For our time in London, there are several things that are planned. We've booked a full English tea at The Roseberry Tea Rooms and have tickets to see "Much Ado About Nothing" at The Globe!
We will hit the British Museum and say hi to Cleopatra (along with some other priceless art and artifacts) and I can't wait to wander Hyde Park and see the flowers in full bloom.
In what can only be called a happy accident we learned we will be in London at the same time as Her Majesty the Queen's Platinum Jubilee Weekend.
This means we can hopefully catch a glimpse of her when we watch The Queen's Birthday Parade! More than 1,400 parading soldiers, 200 horses, and 400 musicians will come together in the traditional Parade to mark The Queen's official birthday, and we will be there waving and cheering…GAH!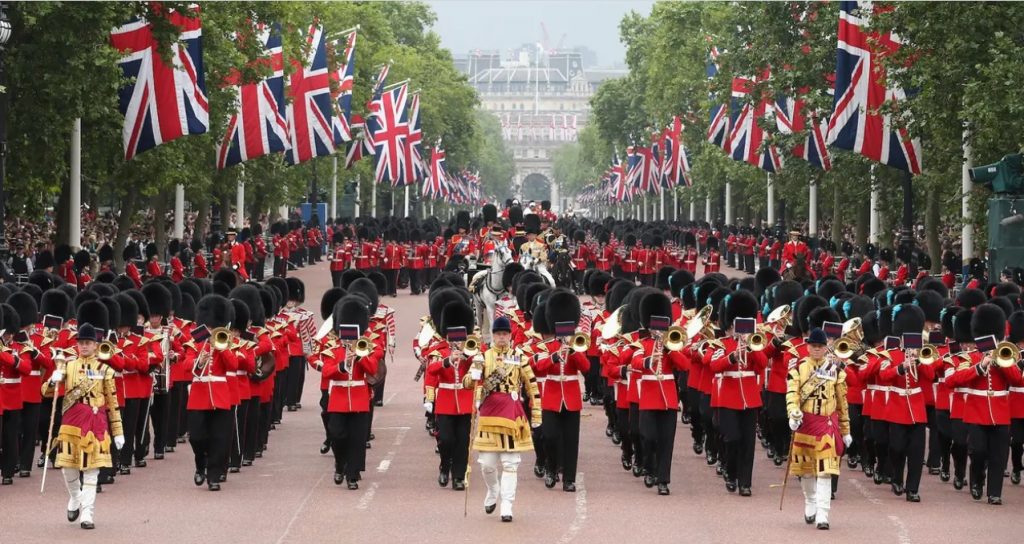 We'll also be heading to Epsom Downs for the Cazoo Derby. I
've been to the Kentucky Derby and I know this will be just as much fun…and maybe a bit posher. Here's what they say about how to dress in our seating area "Guests are encouraged to dress smartly. Ladies often wear a fascinator or hat but it is not a requirement."
You better believe we will be dressed "smartly" and I WILL be getting a fasnicator! I also plan to scream "Move your blooming ass!" just like Eliza Doolittle in "My Fair Lady"…I mean I have to right?!
As a huge Jane Austen nerd (Mr. Darcy is EVERYTHING) I am definitely looking forward to a day spent at the original spa for all the swanky people…Bath. We will be immersing ourselves (figuratively and literally) in all the blissful Austen culture, and some of the soothing and healing Bath waters at the Spa during our day there!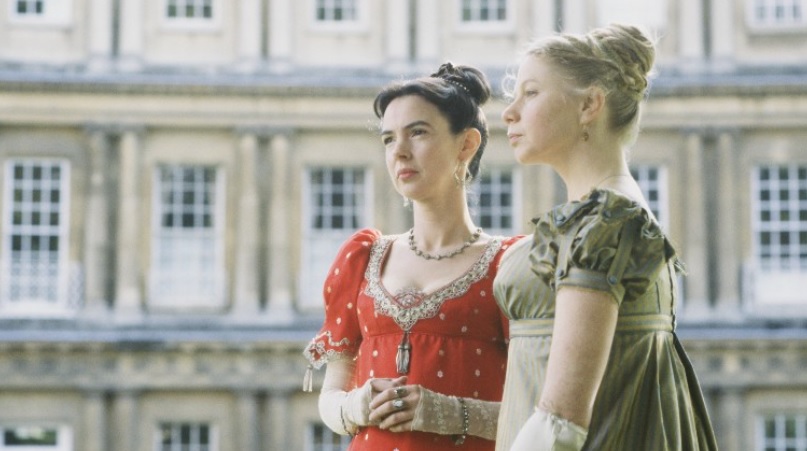 After the girls head back home I have 5 days with absolutely nothing planned, and I am both nervous and excited. I plan to hike some of the lovely hiking paths near the cottage and read, sleep, watch TV, and read some more. I'm sure I'll find some great local places to eat and if I get bored I can always hop on the train and check out some new places.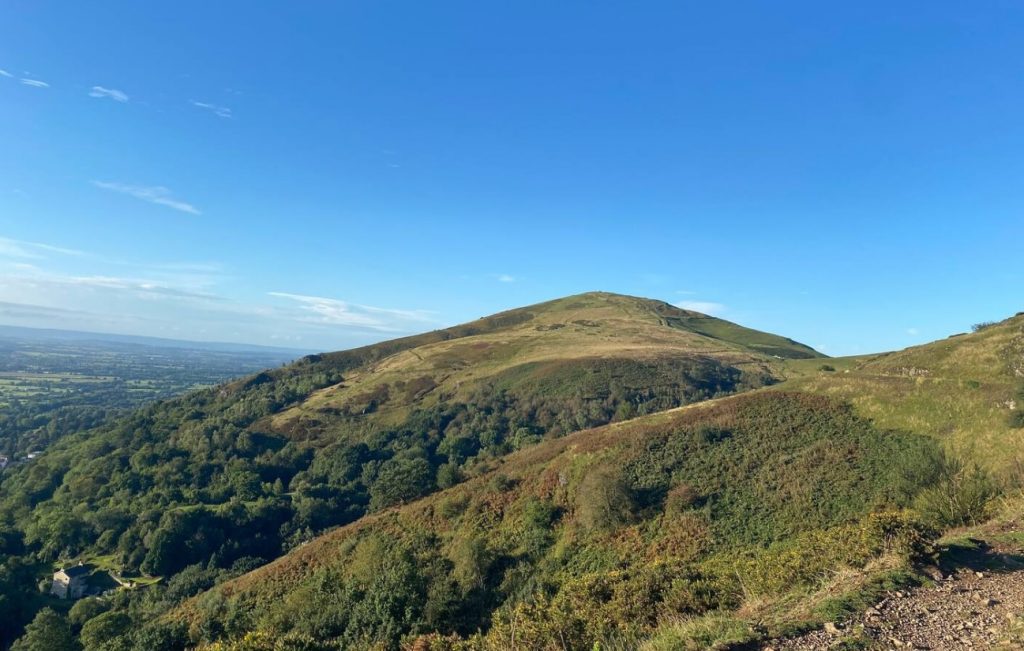 Speaking of the train, I WILL be traveling to Liverpool to visit my beloved Mary Poppins.
I'll have a whole weekend with her (and her family) showing me the sites and creating memories!
Then it's a few more days of unscheduled alone time before I hop back on a plane and head back to Wyoming.
There are a few other things I have planned that I'm not sharing, after all, I want there to be SOME surprises for you!
Make sure you're following me on Facebook and Instagram to join me for all the fun in real-time.
I AM taking my computer and plan to blog throughout the journey, but I also plan to take some time to soak it all in and enjoy a few weeks of little to no responsibility…for the first time in almost 20 years!
WANT TO KNOW HOW THE TRIP WENT? Find the details in the posts below.
Photo Credit: Skyla Lee Photography
Categories: Life As It Happens, Prairie Life, This and That
Tags: , British holiday, England, itinerary, London, overseas vacation, the english countryside, Vacation, vacation in england, what to do in England