Prairie Wife's British Holiday: The English Countryside (Malvern Hills)
Posted June 16, 2022 by Prairie Wife -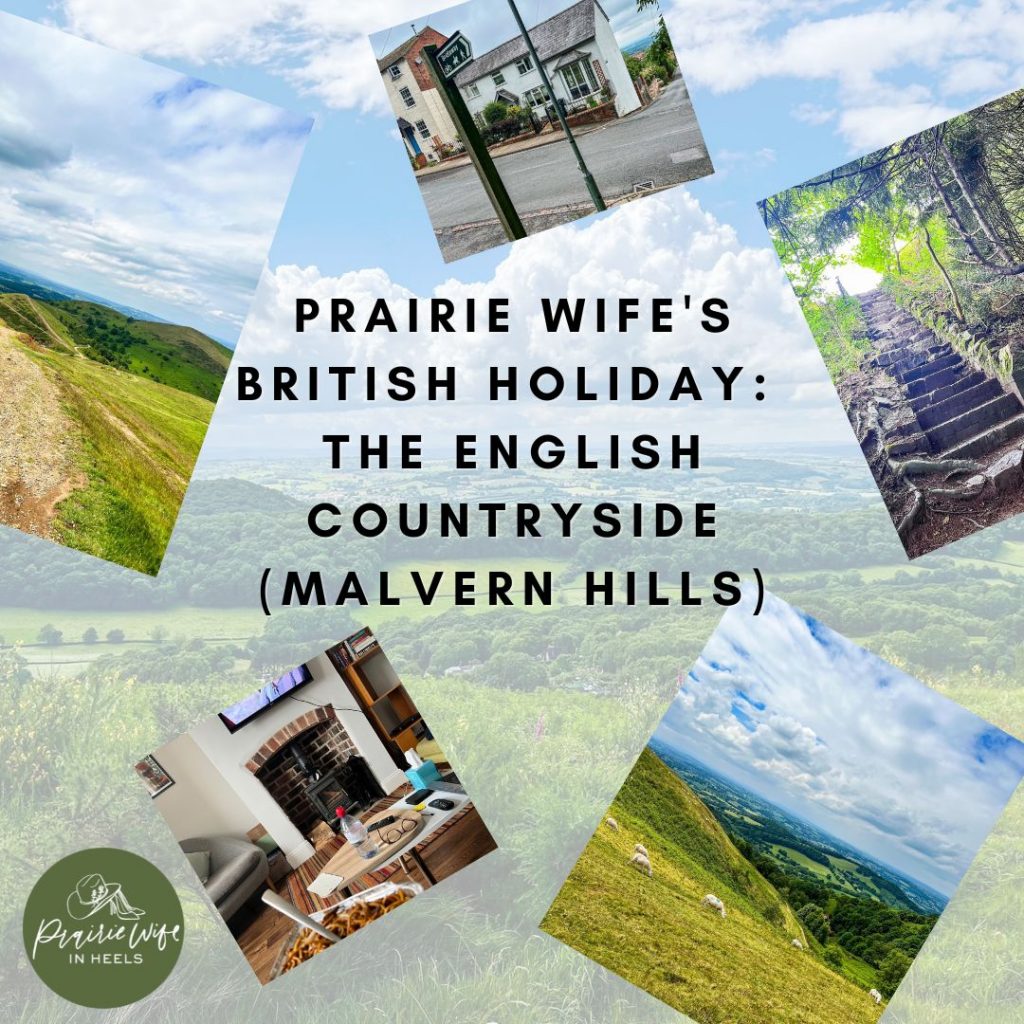 The whirlwind week of fun with my two best friends from High School was amazing, but I have to admit that I was looking forward to some relaxing days in the English Countryside…specifically the Malvern Hills.
If you read my original itinerary for this trip, you would have seen that I had planned to spend 5 days in this area in a little cottage I rented through Airbnb.  I had then purchased a train ticket to Liverpool to visit our beloved Mary Poppins. The plan was to return 4 days later and then relax a bit more before taking the train back to London and flying home.
Depending on if you follow PrairieWifeInHeels.com on social media or not, you may not be aware of the tragic news I received hours before I flew to England.
Mary Poppins (Vikki) had unexpectedly passed away.
Below is what I shared.
View this post on Instagram
It was a tough flight over the pond, and I am so thankful for my friendships with Zari and Ilona. They were incredibly sensitive and supportive of all the emotions that came with this hard news. They let me cry and talk when I needed to and encouraged me to make the best out of the trip I had been planning for years.
We were SO busy with our week together that I didn't have too much time to work through the loss of Vikki, and I knew that this time alone in Malvern would (for better or worse) offer that opportunity.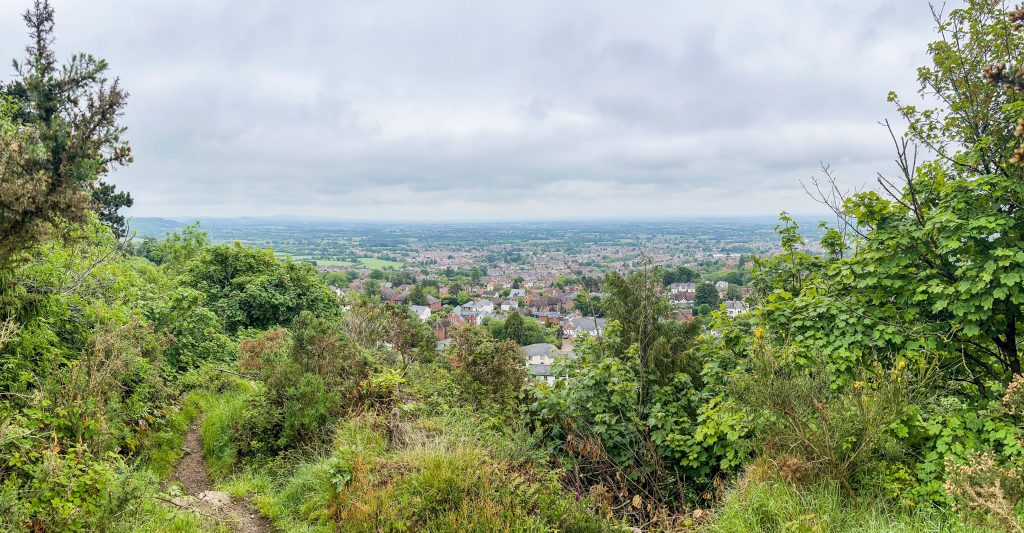 I arrived back at the cottage from London about lunchtime on Sunday. Thankfully my taxi driver had time to stop at the local grocery so I could get some supplies for the next few days. My cottage was about a 45-minute walk from the store, and I knew I wouldn't want to carry groceries back in my backpack.
I spent all of Sunday afternoon and evening doing absolutely nothing!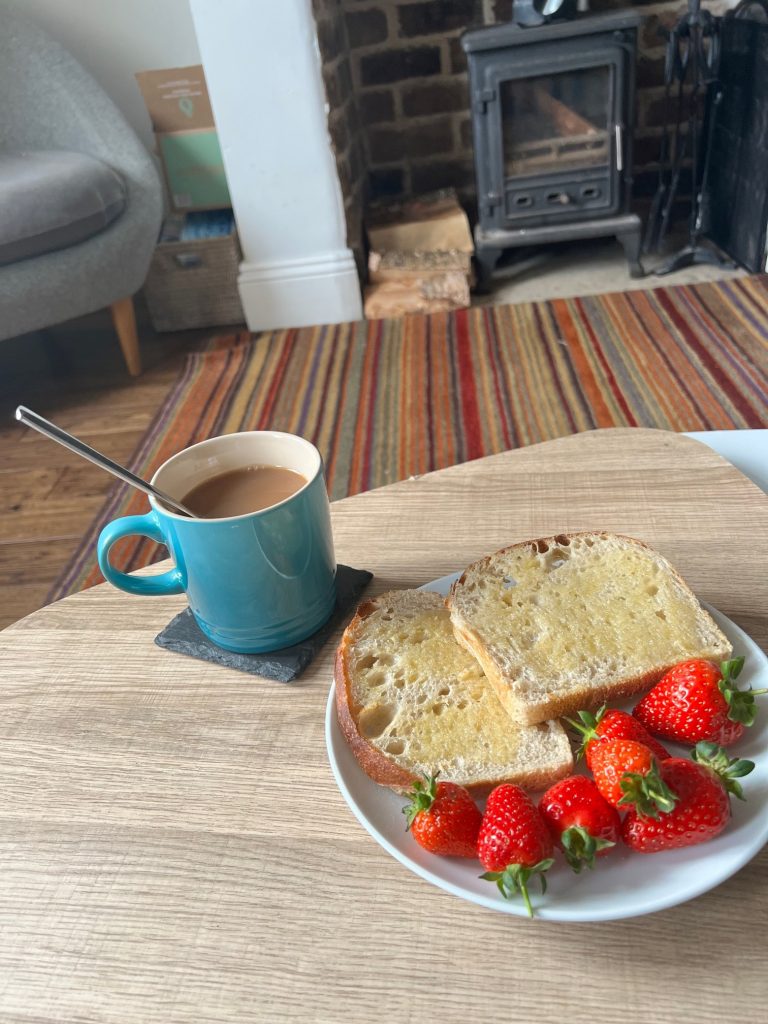 I watched TV and read, and puttered around unpacking and settling into the cottage.
The weather was cold and rainy (which would be the theme for the next 4 days) so it was the perfect day to think, pray, cry a bit, and simply be still.
On Monday I decided to walk into the town and find the local Catholic church. I wanted to spend some time praying, and while I did find a church the architecture was much more modern on the inside than I thought.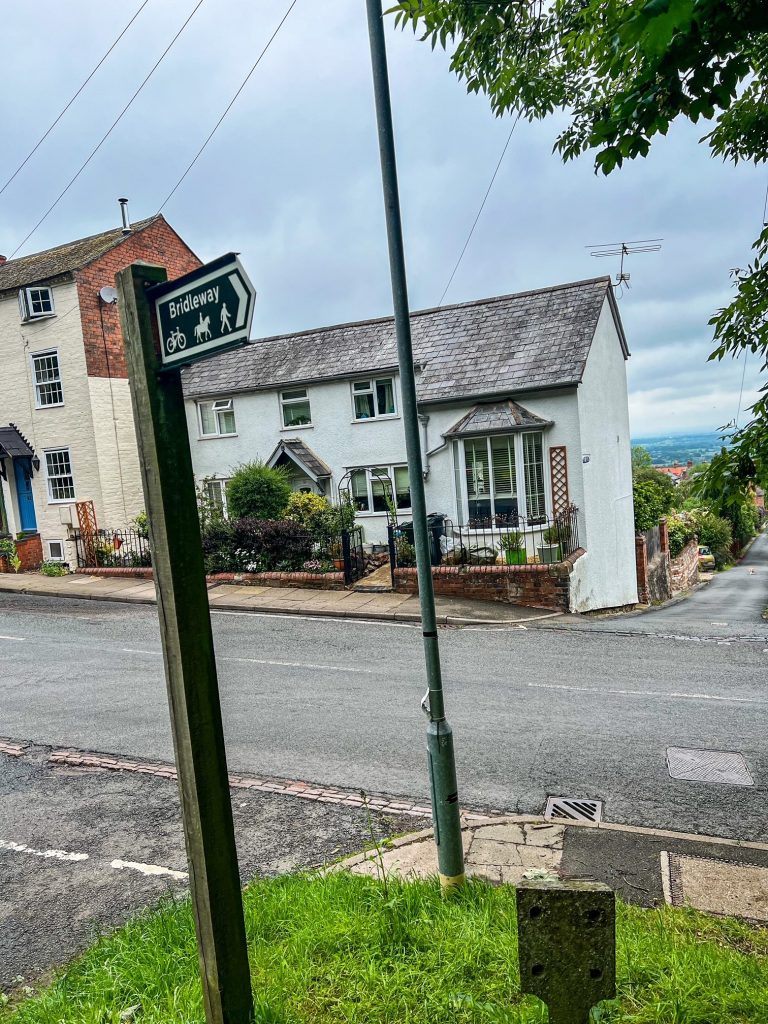 I found the start of the trails that I planned to hike the next day and wandered around a bit.
In the end, I did a bit over 3 miles of walking under cloudy skies, that offered a bit of a misting of rain every now and then.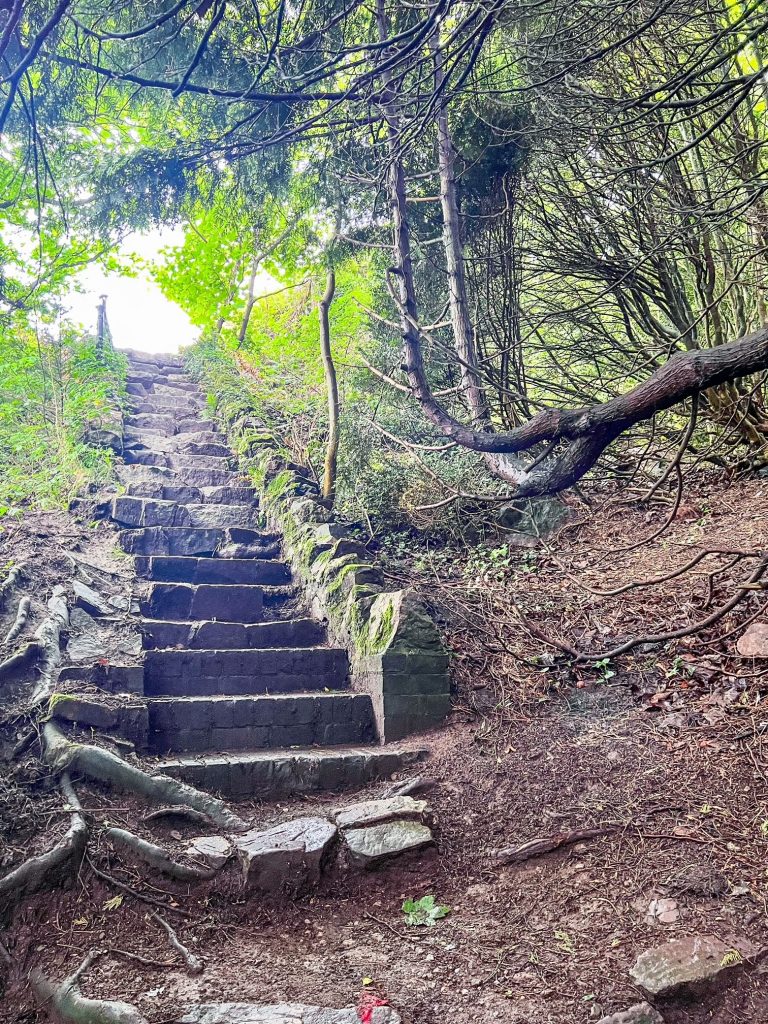 The views I had were gorgeous and reminded me of why I had booked some time in the countryside…I can see why this is where the stories of fairies and trolls were written.
Then I returned to the cottage for more quiet time. I also did some laundry so that it would have all afternoon and evening to dry. Most of the homes in Europe have a washing machine but no dryer!
The next day I had planned to go for a long walk and cover as much of the Malvern hills as I could.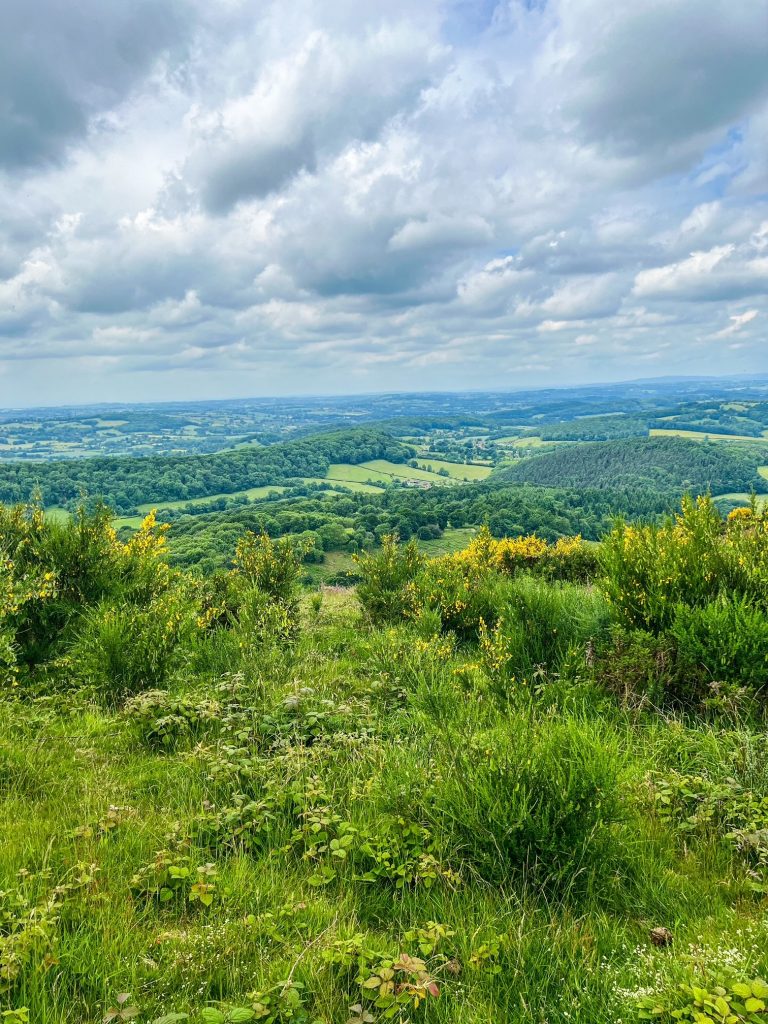 The weather was the sunniest it had been for days (though still cloudy off and on), and the temperatures were perfect for hours of hiking in the hills.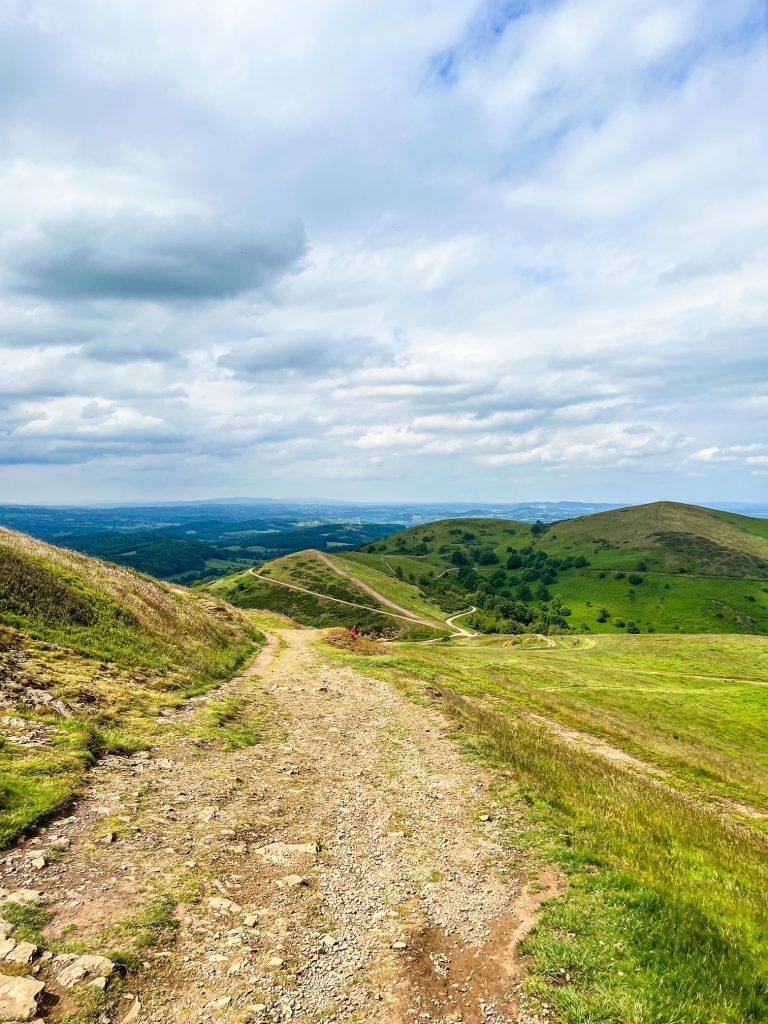 Because I'm not the best at reading trail maps I just took off to the left once I was over the first big hill, and kept going until I had reached the highest spot on the trail.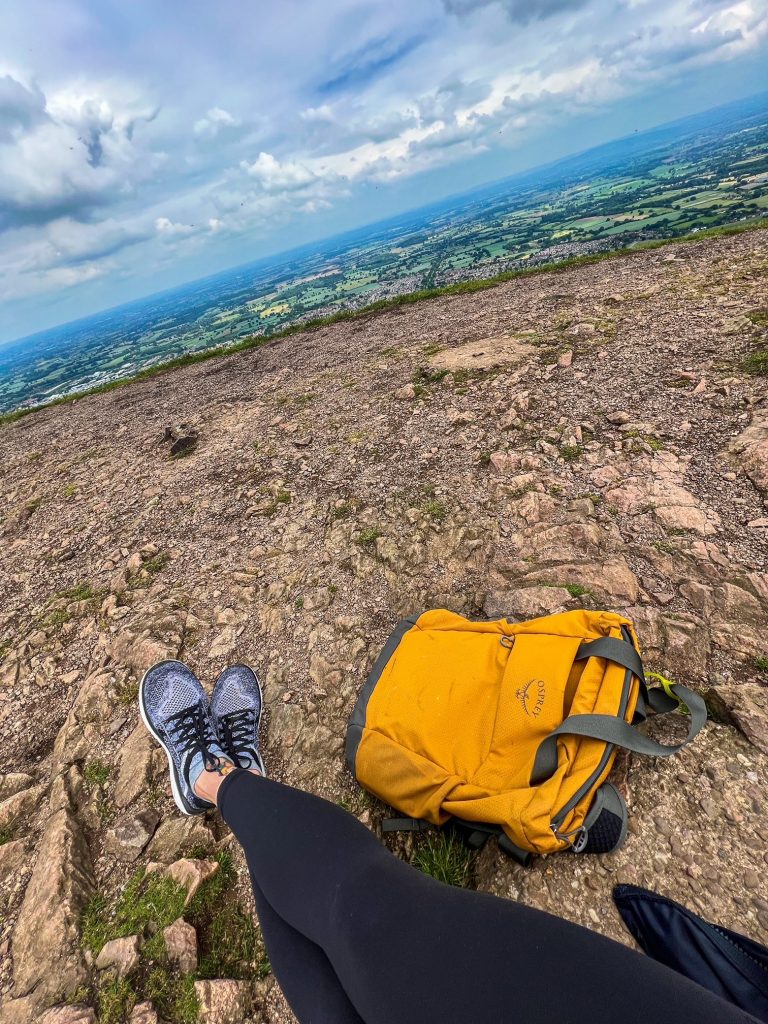 The view was gorgeous and I took a few moments to take it all in, breathe deeply and relish the experience…and to fuel up with a granola bar and some water.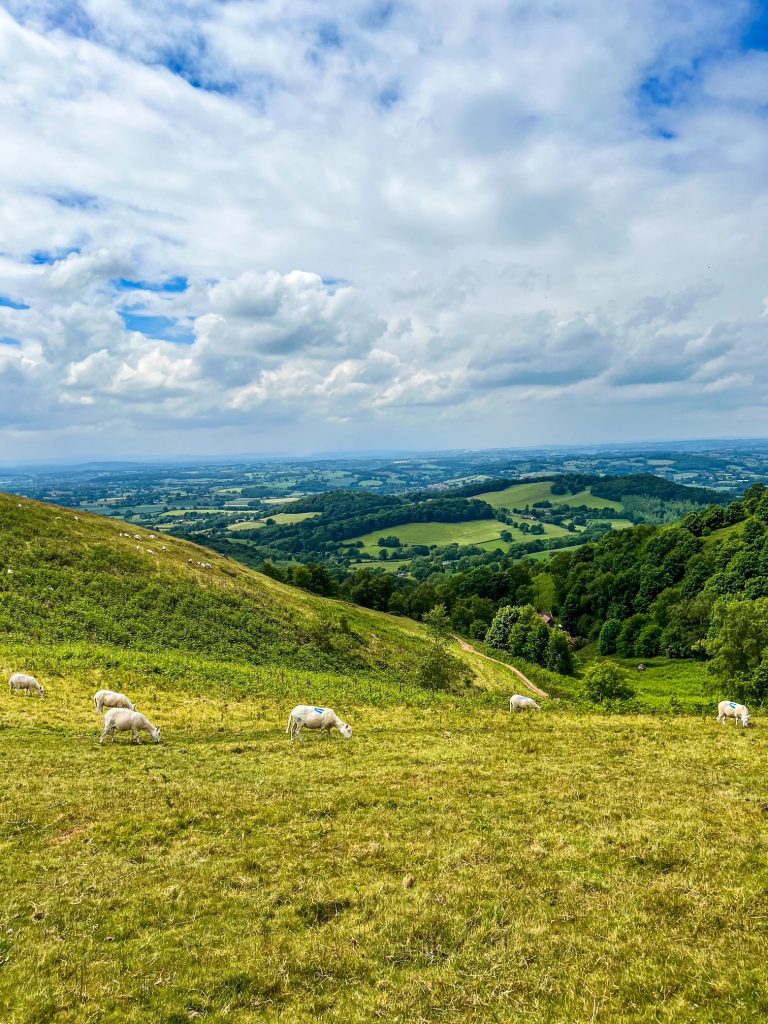 As I hiked, I ran into some local animals and the bleating of the sheep spread out across the luscious green hills was a memory I'll keep forever…it was so quintessentially English Countryside!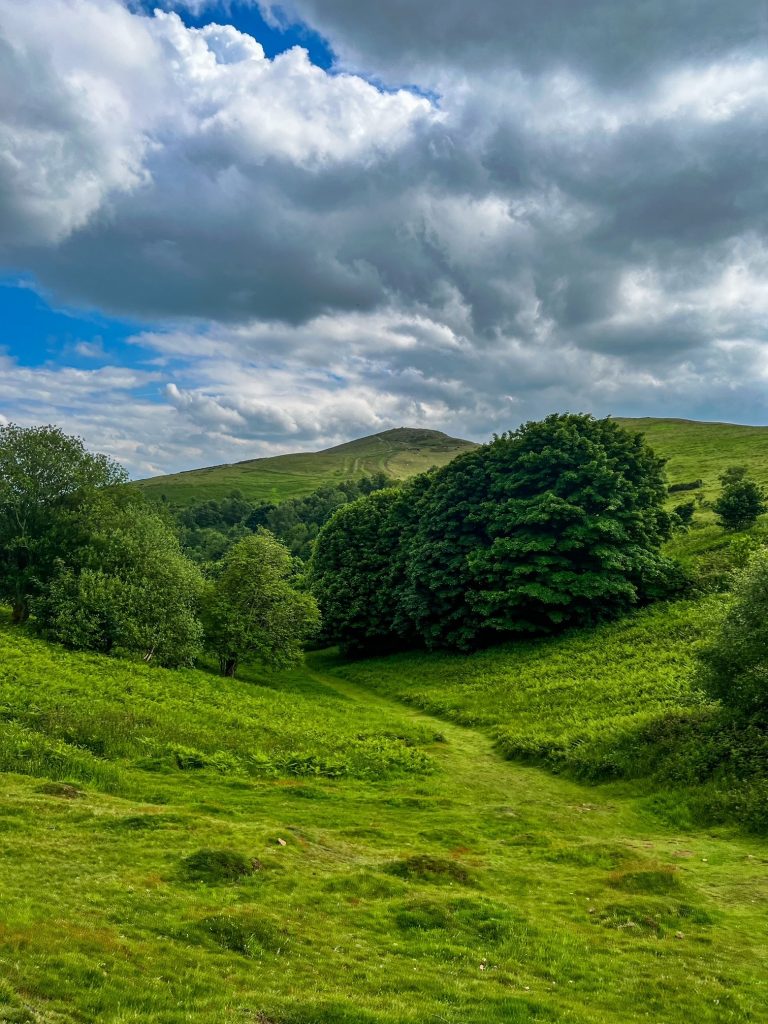 I followed a different trail back, and this one was a bit more rugged and had large outcroppings of rough gray rock. While these were definitely hills rather than mountains (the highest point was just over 1,400 feet) they were STEEP! I will never again roll my eyes when I read a book that takes place in the English Countryside and they say they went for a "bracing walk in the hills."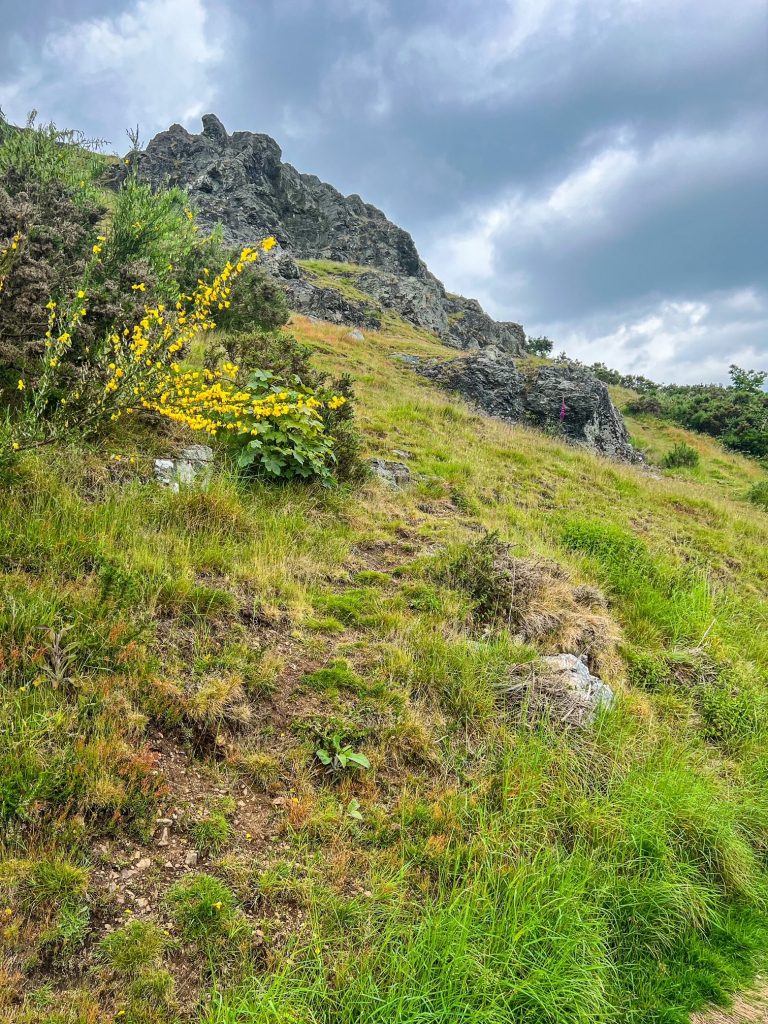 In the end, I walked over 6 miles of trails, and during that time I had more than a few moments where I was overwhelmed with all the emotions that come along with living a moment that I had been dreaming of for decades.
I was proud, I was humbled, I was grateful, and I was inspired to keep moving forward to create a life that was full of adventure…love…and memories like this.
By this point in my trip, I knew it was time to make some changes to my itinerary.
I had been in contact with Vikki's family and loved ones the entire trip, and it seemed like the best thing for me to do was let them have their time to process what had happened.
This was also the point in the trip where I was longing for more than 15 minutes of sunshine…and getting a bit tired of the rain!
I know, I know…it's England what did I think?
I guess in my mind I thought it would maybe rain every few days or so…not every few hours!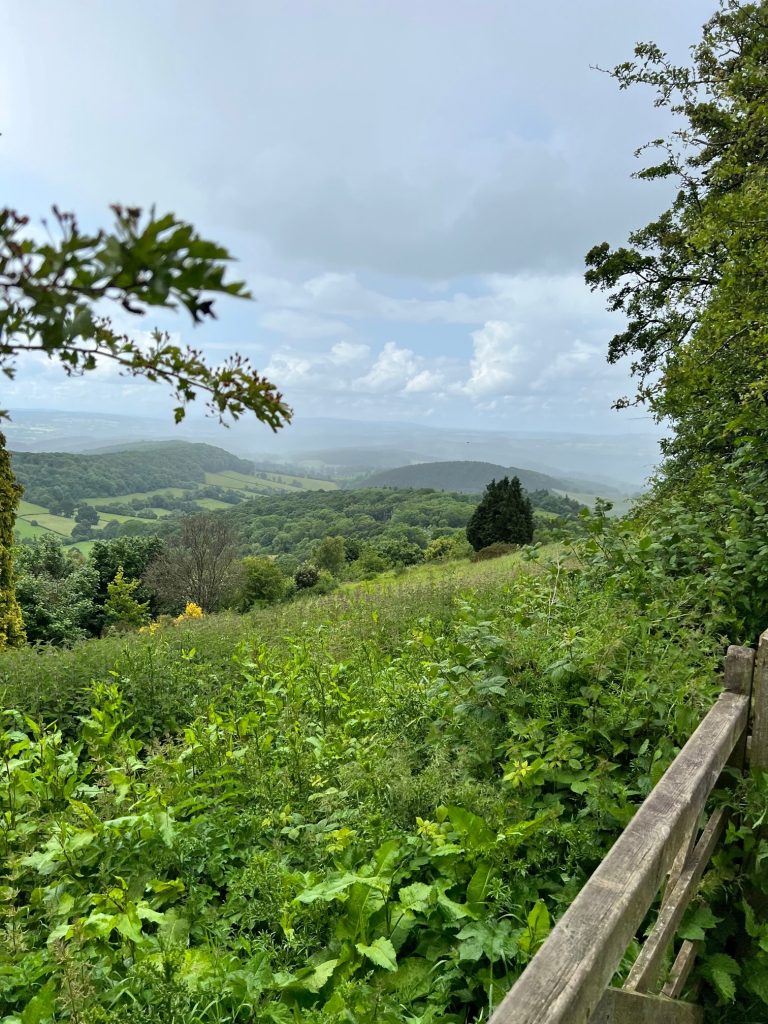 I also had become completely comfortable in the cottage. I was already in the routine of puttering around in the morning, leaving for a few hours every day, and then sitting on the couch and not moving for hours. And I do mean HOURS!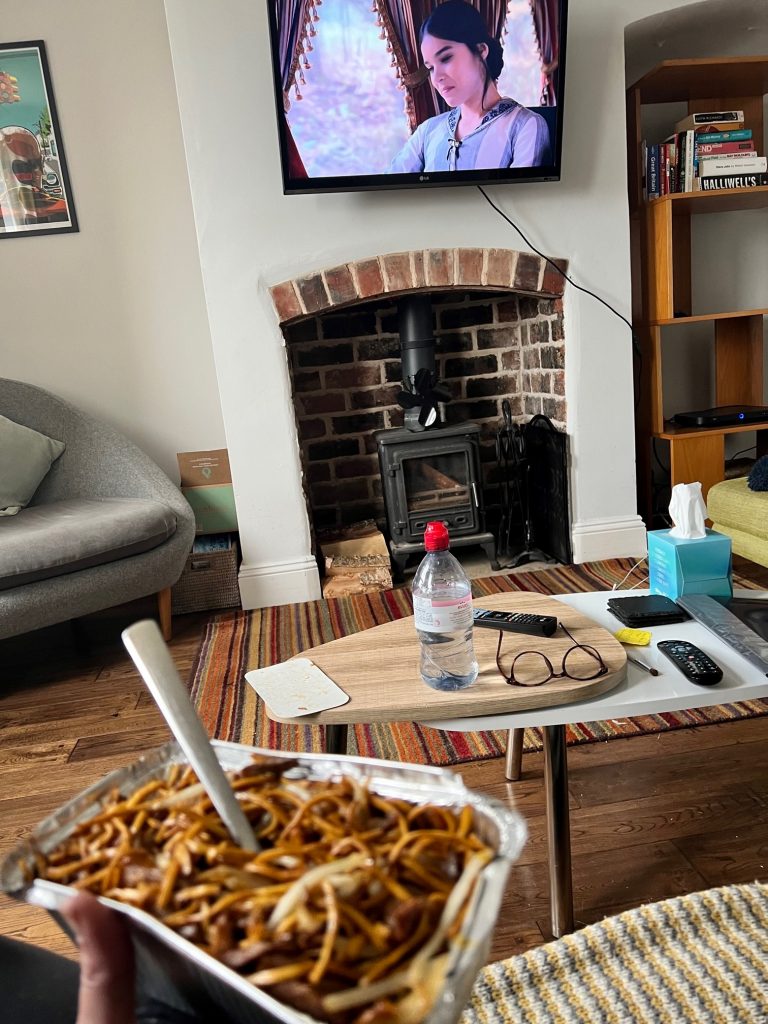 Other than a conversation with an old couple I met in the hills, I hadn't talked to anyone in the real world for days.
And while this calm quiet time and rest was definitely something that my body and soul needed, I didn't want to look back on this trip and only have those memories for two weeks straight.
So, I did some research and found out that if I cashed in my train ticket to Liverpool, it was the same cost as a flight to the coast of France. Where I knew from past experiences, there would be sun, the beach, and plenty of adventure.
So after consulting The Cowboy and a few friends to make sure I wasn't crazy, I booked a plane ticket and hotel in Nice…and headed to the French Riviera for 5 days!
I hit the Malvern Hills for one last 3-mile hike the day before I flew out.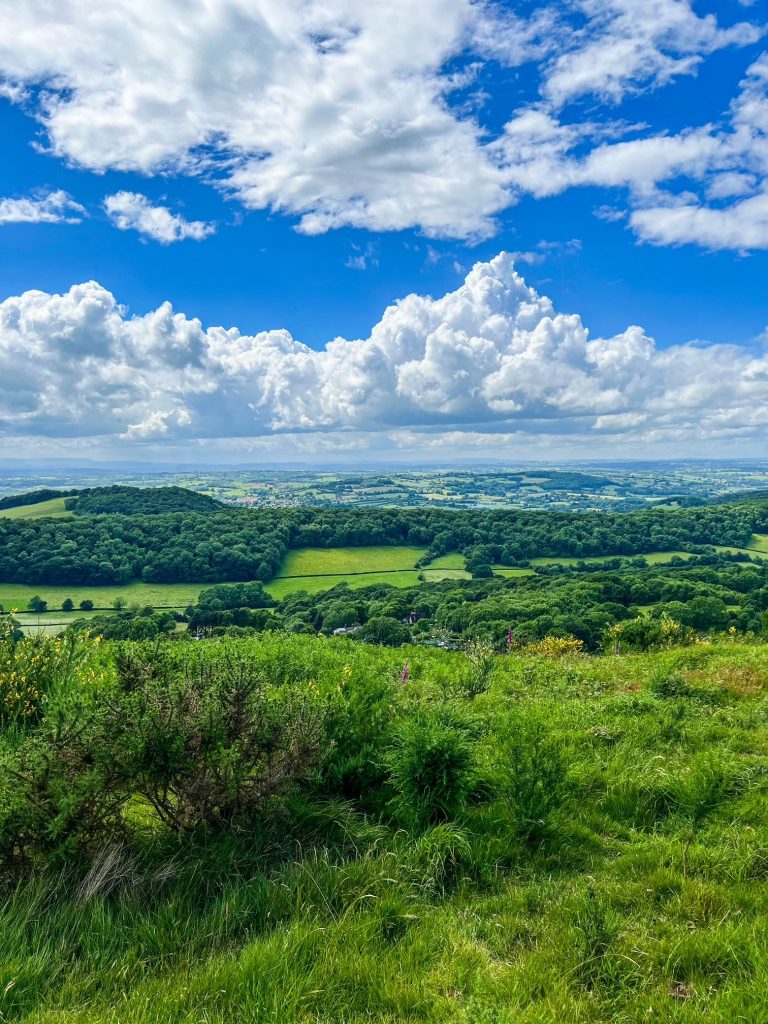 Then I booked a train back to London and the airport and said goodbye to the English Countryside!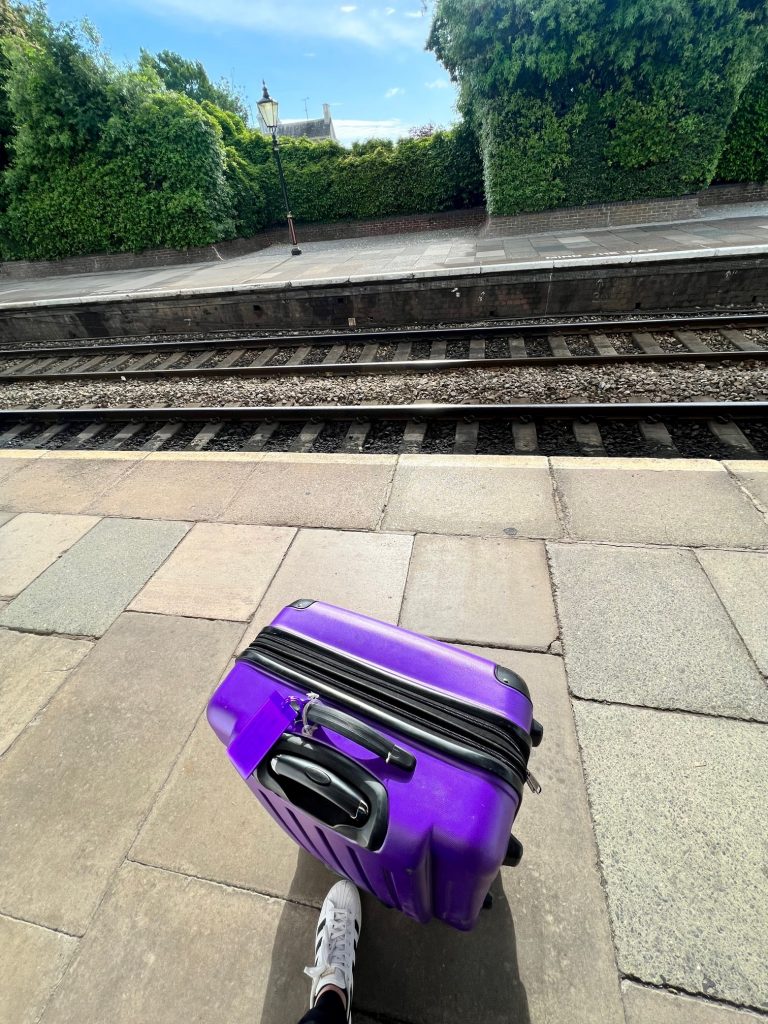 Read all about my trip to France here.
Categories: Life As It Happens
Tags: , British holiday, english cottage, english countryside, greater malvern, hiking in england, malvern hills, Prairie Wife