Prairie Wife's British Holiday: The Final Days (Back In London Again)
Posted June 27, 2022 by Prairie Wife -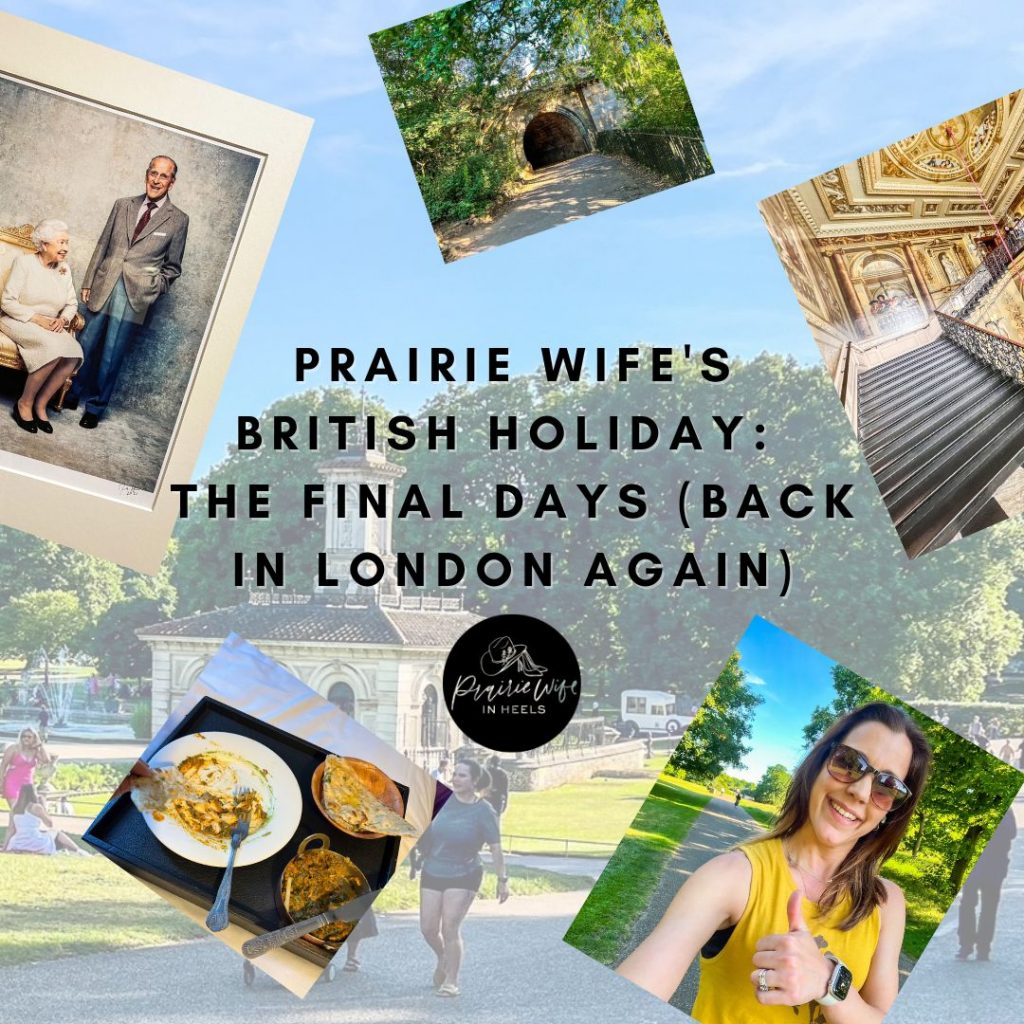 Taking a detour to Nice, France was definitely the right decision…for so many reasons. And while I loved my time there I wanted to make sure that I got back to London with plenty of time to ensure I wouldn't miss my flight home! So here we are…my final two days of my British Holiday, back in London again.
London is one of my favorite places in the world.
I can't really explain why, but there is something about it that just makes me happy. The people, the architecture, the never-ending list of things to do and see…I already can't wait to go back again.
When my friends and I had taken a walk through Kensington Garden during the first week of my British Holiday I made a mental note to add "jog through Kensignton Garden" to my bucket list. At that time I had no idea that I would be back so soon…and have time to cross it off my list!
I picked the same hotel we stayed in when we were headed to Epsom Downs because it was a short 8-minute walk from Kensington Garden. I had to laugh a little bit when I saw my room because it was tiny (which is normal for most European Hotels) compared to the massive hotel room I had in France.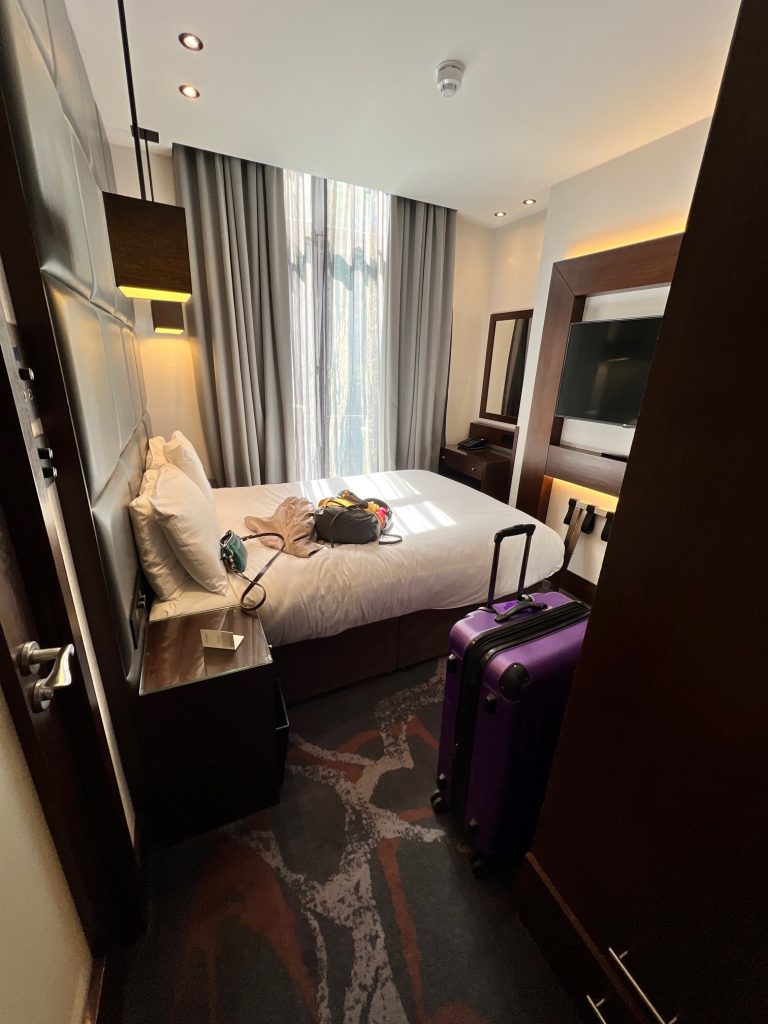 It was a gorgeous afternoon so I put on my running clothes and headed to cross off my last bucket list item, a jog in Kensington Garden.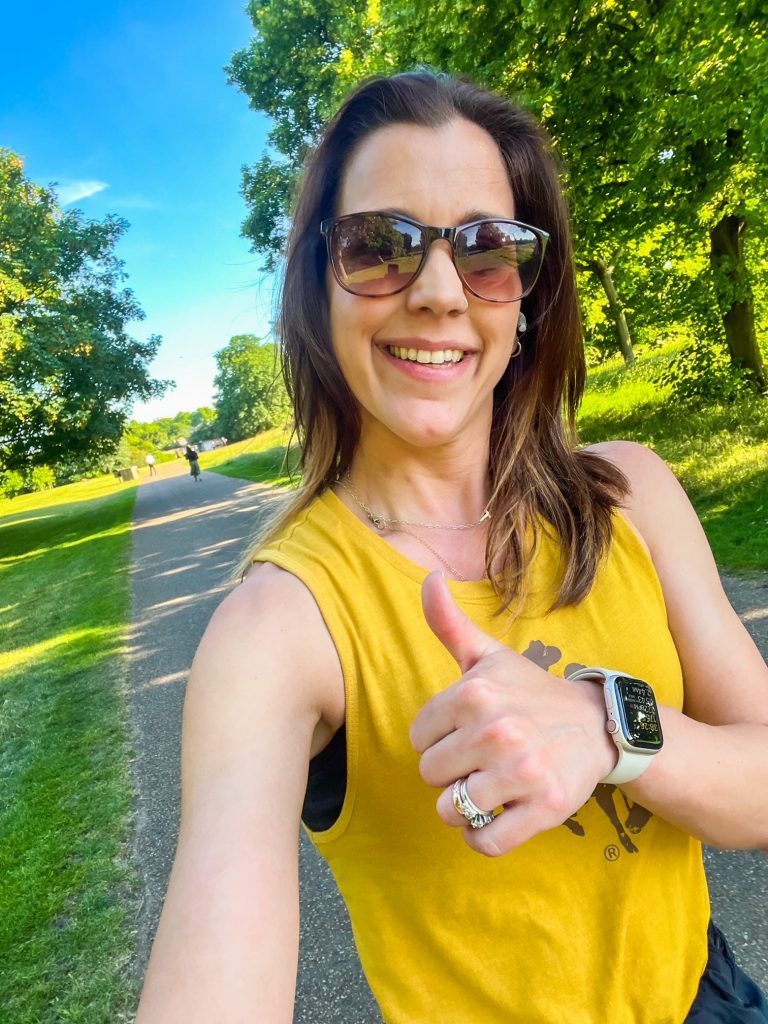 The paths are wide and shady and there were tons of people to watch while I was running. For only the second time on this entire trip, I allowed myself to put my ear pods in, turned some music on, and just let myself move and run. I didn't follow any specific path or trail, I knew I had enough energy to find my way back to the hotel.
The deep greens of England are my favorite, and there are so many gorgeous little corners to be found in Kensignton Garden that I don't think I could ever get tired of looking for them.
There were shady spots under trees where you could sit for a moment and read a book, or sunny patches next to the river or pond where people were laying out on towels in their swimsuits and tanning.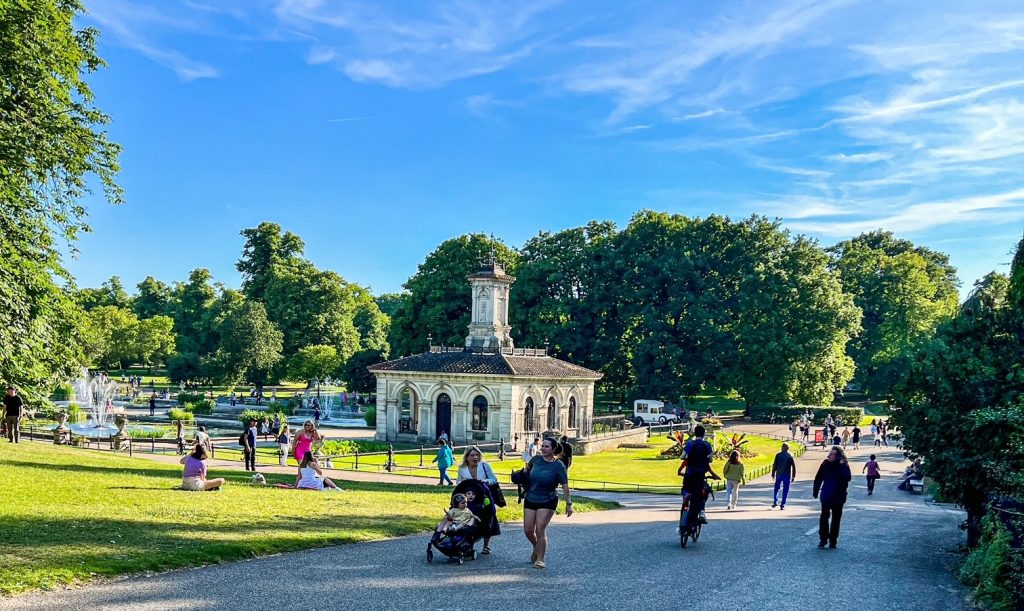 After my run, I took out my ear pods and walked back to the hotel, where I showered and ordered room service.
All throughout this trip (other than my time in the Malvern Hills where it just wasn't practical), I made myself leave my hotel room and go out and eat. Even if I was alone, I knew it was important for me to have that experience. I didn't bring a book, and I kept my phone in my purse.
So, being "lazy" and ordering room service and watching movies on my laptop was a big deal…but I knew I needed to soak in this time to relax before I headed back to the real world.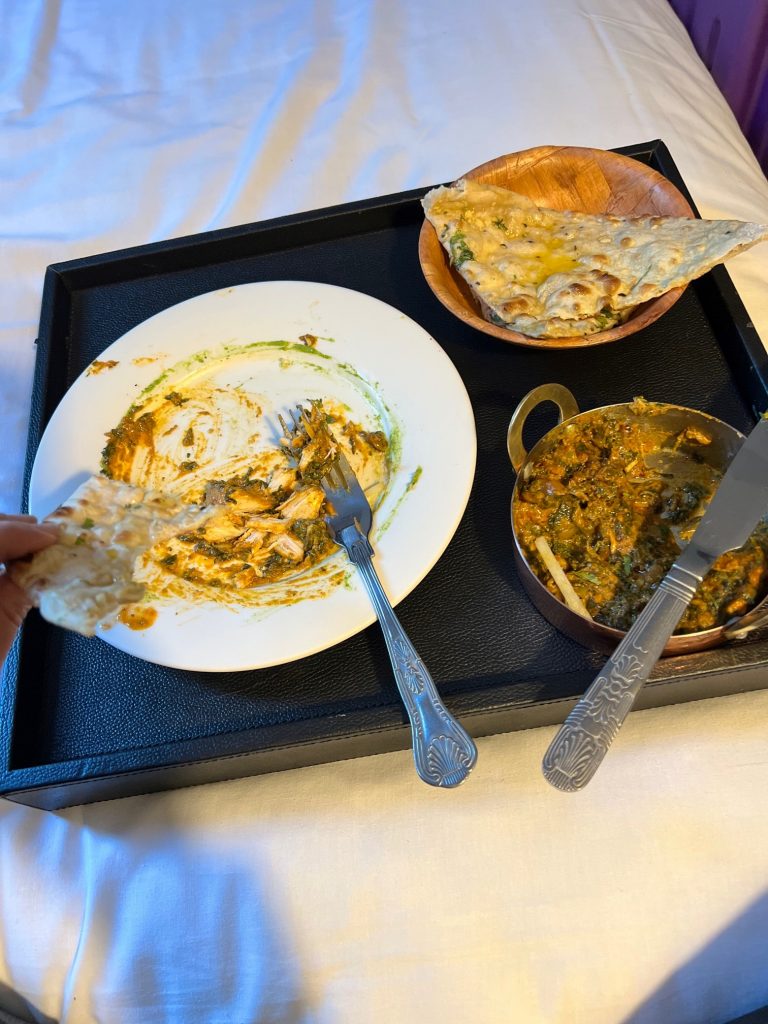 The next day I went to a new part of town and got a tattoo. I'm not quite ready to share the details about it yet, but it was something that I had planned to do with Mary Poppins…and I wanted to follow through with my plan while I was still in England.
I had my Uber driver drop me off at Kensignton Palace and got there with just enough time to purchase a ticket and walk right in with the next tour group. I didn't have to wait even a moment!
Touring the Palace was fun, and I liked that they had it set up so you could see how multiple monarchs lived while they were there.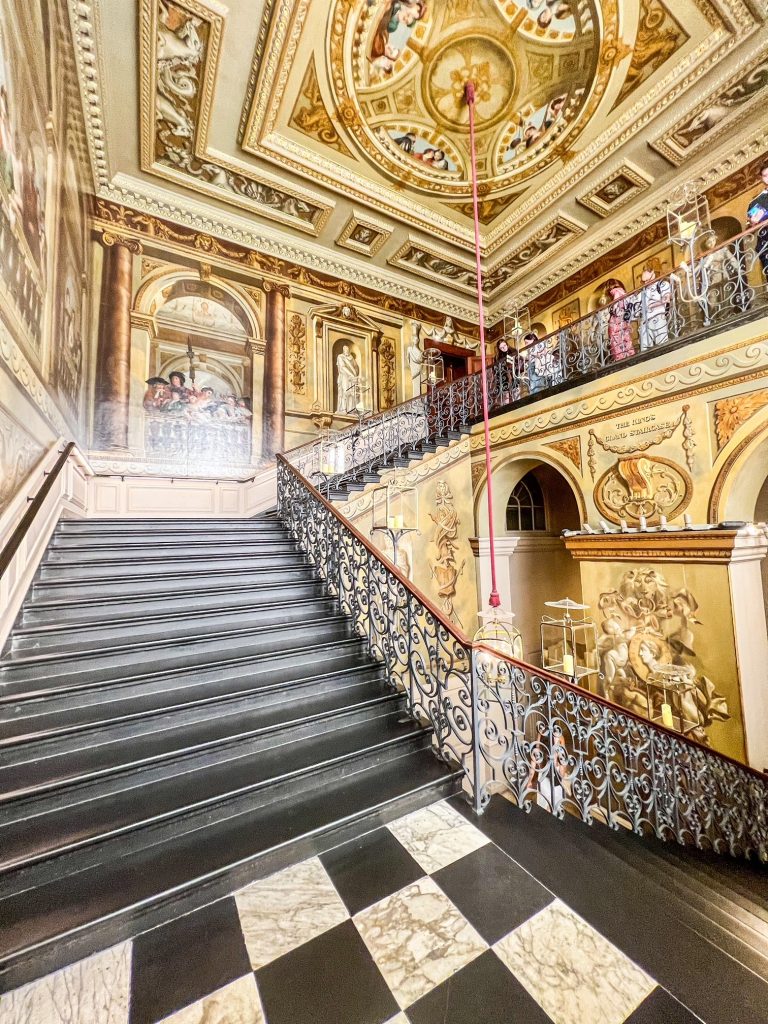 My favorite was King George who had a flare for the dramatic.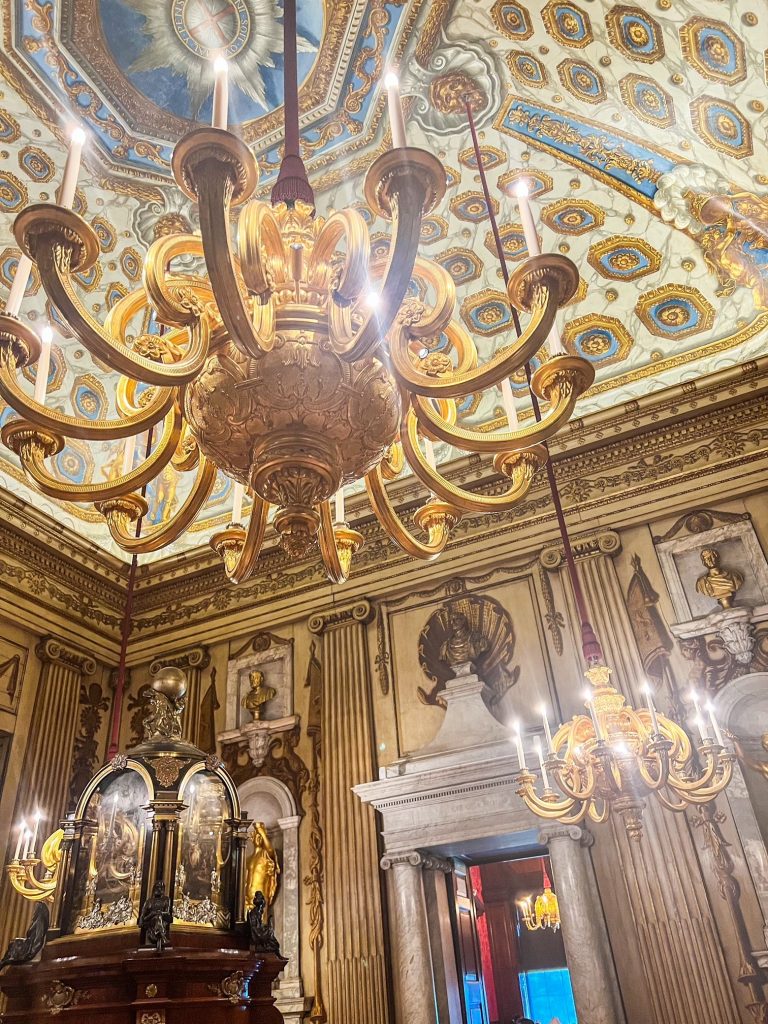 I can't really blame him, if I was King or Queen I would indulge myself a bit too!
To celebrate the Queen's Jubilee they had a special photography exhibit up. It was full of pictures that had never been released to the public before.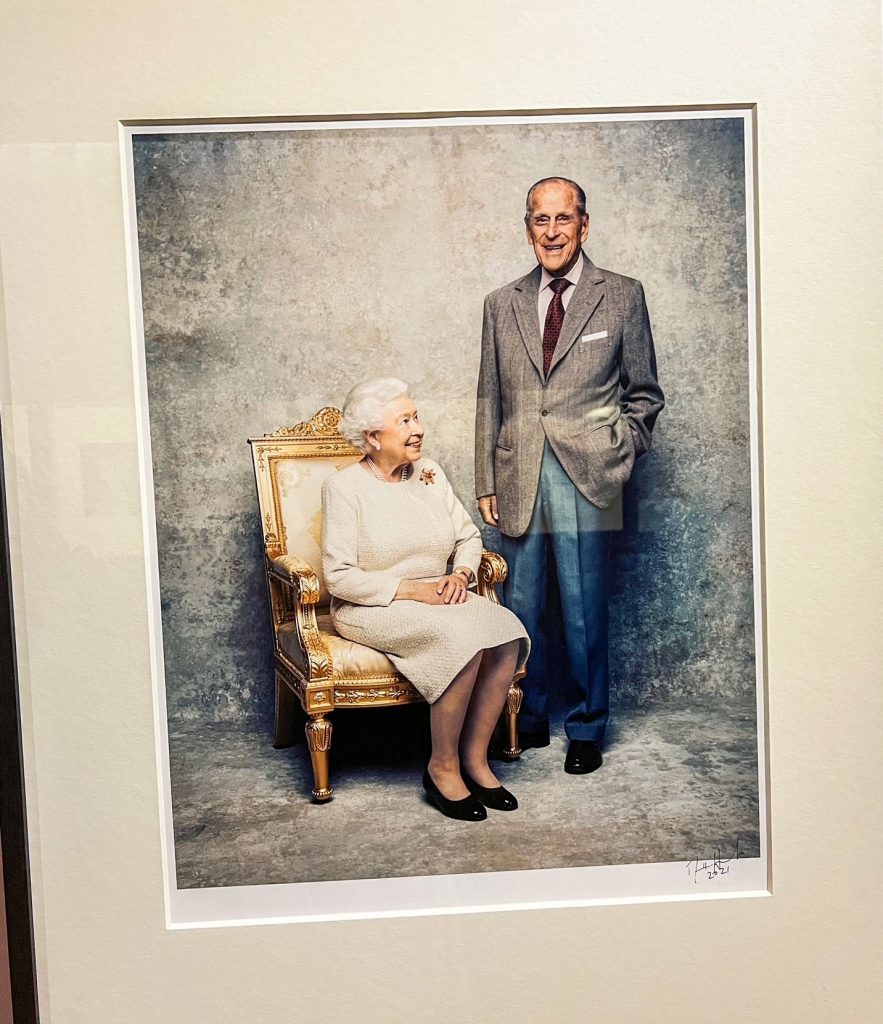 I think this was one of my favorite things that I saw on this trip.
It was beautiful to get a look at the real people behind the crown…
And it was a bit sad too because we all know that the time will be here soon for Queen Elizabeth's reign to end.
After my tour, I walked back to the hotel packed up all my stuff and found a place to eat that was close.
It was a family-owned Italian restaurant called Bizzarro that has been there since 1957, and the food and service were both amazing!
I had an early taxi to the airport, so I took my cheesecake to go, walked back to my hotel, and relaxed until it was time to go to bed.
The Cowboy and Cowkids surprised me for Mother's Day with an upgraded flight back home.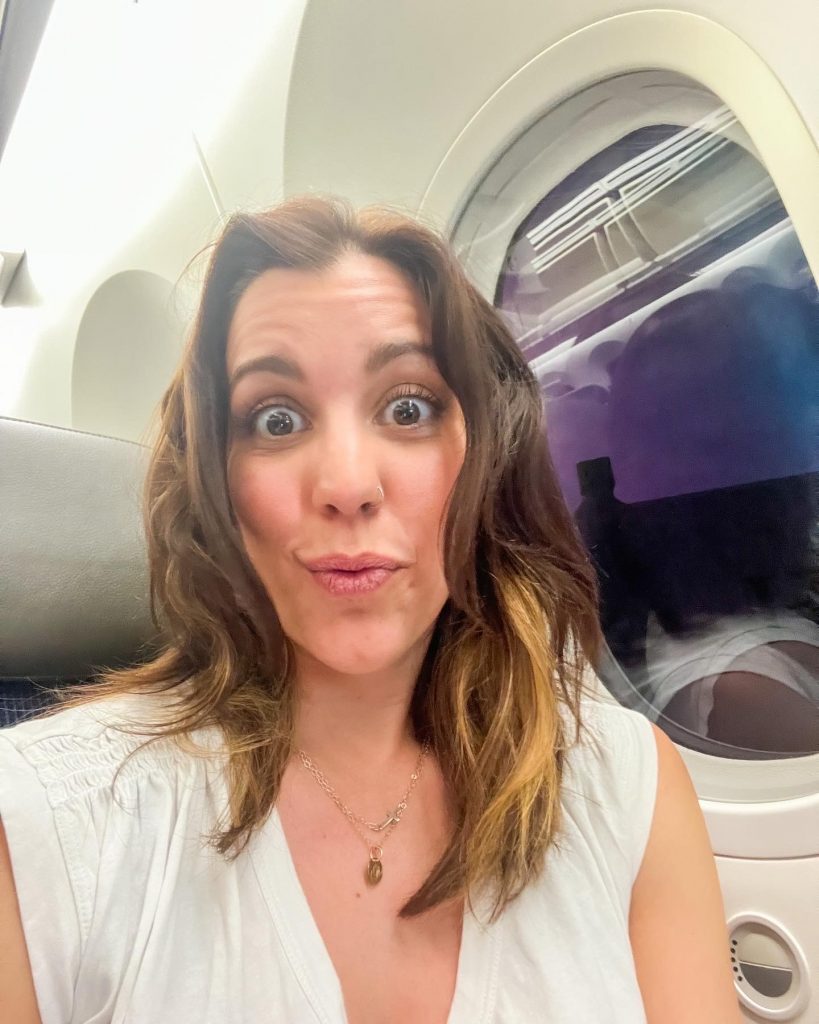 So for the first time EVER I got to enjoy the airport lounge (which was good because I had 3 hours to kill before my flight) and holy cow I didn't even know what to do with all the room in my seat area.
It was the perfect end to this once-in-a-lifetime trip!
Categories: Life As It Happens, Prairie Life
Tags: , British holiday, England, Kensington garden, London, tour Kensington palace, traveling alone in england, what to do in London