Prairie Wife of the Week Lauren Griffith (Interior Designer)
Posted October 17, 2014 by Prairie Wife - 6 comments
I don't have a lot of free time lately, between the blog and all these Cowkids life is pretty crazy around here. But, when I do get time to sit down and relax one of my favorite things to do is to watch TV. While I have a special spot in my heart for reality TV (Ladies of London and Kim of Queens are my current favs) I know that I can never go wrong with HGTV. I love to get inspired by the makeover shows, they make it look SO easy. But when it comes time to make changes around here I often find myself feeling intimidated and unsure. While Pinterest offers a wealth of how-tos and ideas I more often then not rely on friends and family to help. Thankfully my good friend and neighbor is an artist and always willing to come over and share her opinions and offer suggestions.
As I sat at Cowgirl G's ballet class a few months ago I started to casually chat with another of the moms. It turns out that she had just started her own interior design business! I was immediately fascinated and started to ask her a ton of questions. Much like a doctor I'm sure she gets pretty tired of handing out free advice but, she was incredibly gracious and answered all my questions. When I approached her about becoming a Prairie Wife of the Week she agreed right away…and our interview ran well over the standard hour! Her passion for her work and her creativity bubbled out of her as we chatted about her customers and her vision for her business. Hearing here talk about all the little things you can do to make big changes in your home inspired me, and much to The Cowboy's displeasure we spent the last weekend doing little renovations around the house (a blog post about that is coming)! Lauren is the perfect Prairie Wife of the Week because of this inspirational attitude, she truly loves to help people create a haven out of their home.
As you know this whole month we are celebrating our one year anniversary with a month of giveaways! Stop by the end of this interview to enter to win an amazing prize…a free consultation with Lauren Griffith! Who doesn't want a professional interior designer to come by their house and offer suggestions for how to make it closer to your dream home?!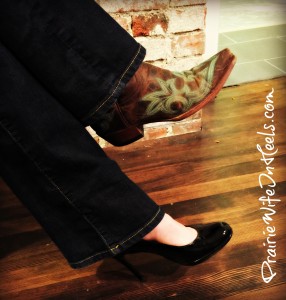 Prairie Wife (PW): First tell us about your family.
Lauren Griffith (LG): I was born and raised in Casper, Wyoming. While I loved Casper, like most college aged kids, I couldn't wait to move away and try something new. I went to CSU in Fort Collins, Colorado where I studied interior design and construction management. I had a great experience there, and upon graduation I moved to Jackson Hole, Wyoming where I worked for an engineering company and a golf course/residential developer. My jobs in college and thereafter crossed all spectrums, from historic preservation to surveying new sites, to designing interiors and managing new construction.
A combination of factors led to me moving back to Casper. The high cost of living in Jackson was hard but mostly, it was my father's cancer diagnosis that led to my move back home. After he passed way I was in transition and I was offered a job as a project manager for the Wyoming School Facilities Department. The job required me to assist in coordinating the planning and manage new school construction. I was also able to aid in the selection of school furniture throughout the state, which was truly rewarding. My husband, John and I were friends in High School and saw each other the first day of my job with the state and we just clicked. I never would have guessed that I would end up back in Casper and marry high-school buddy John Griffith, and I can't imagine it any other way! Last year my dream came true and our family moved into a 102 year old house downtown. It's always been my dream to gut my own home and redo it, so it's been a labor of love for us!
PW: You just launched your own interior design company Lauren Griffith Interiors, have you always wanted to focus on only working in interior design?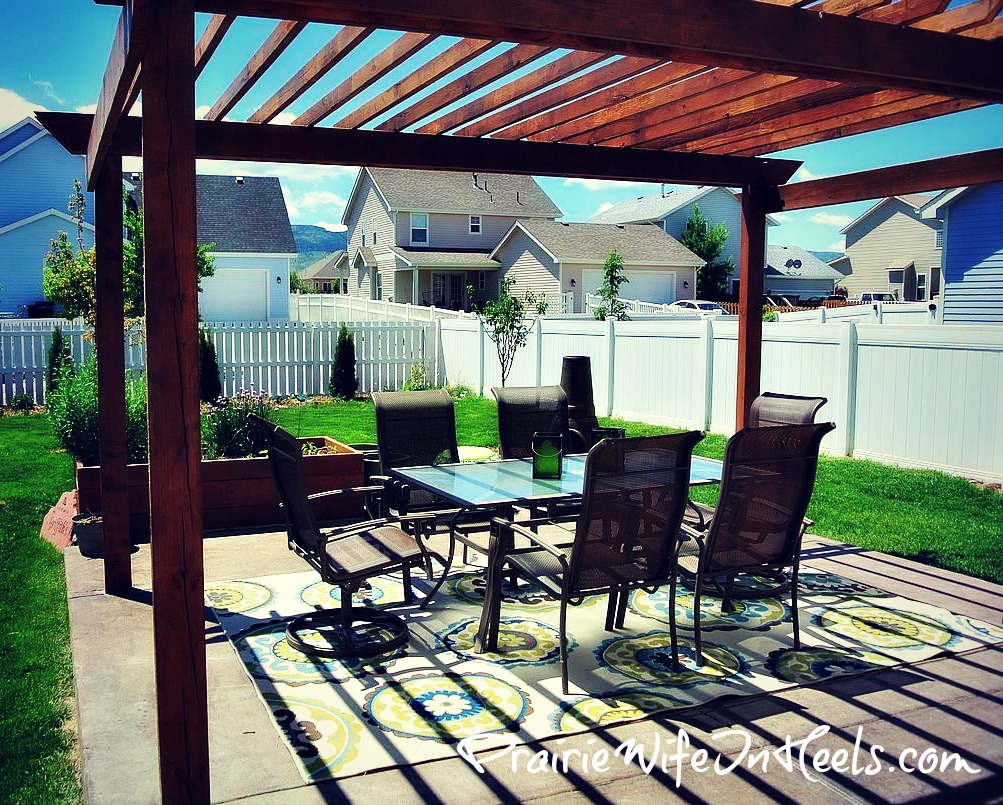 LG: I've always wanted my own business! I enjoyed working for, and learning from other companies. But I knew I wanted to have a more personal relationship with my clients and more artistic freedom. I went with the interior design aspect as opposed to the construction route because I've realized what a difference interiors can make to people's everyday attitudes and lives. I've experienced the impact of walking into a room and feeling inspired, and I want to help people achieve that in their own spaces. The way a space functions can make such an enormous impact, and I want to be involved with the intricacies. The background I have in construction really helps me, and when necessary I've been able to design projects as well as take on the management. I focus on creating my clients idea of functional beauty, and I try to be as environmentally friendly as I can. In the end I want to make a name for myself and my company throughout the whole state of Wyoming while focusing on using local materials and talent.
PW: Can you tell us what your personal home style is?
LG: It's of course a mix! Urban with some western flair, Mid Century Modern with a dash of Wyoming and with kids and dogs, practically as well! I really think a home is to be lived in and enjoyed by the owners. I love antiques, the searching part is fun but I really only have objects that I am aesthetically drawn to. I appreciate clean lines but I like to have quirky little surprises spread throughout the house. I definitely curate my space and I change pieces out often. You simply can't put everything out, and it's a great way to showcase pieces and keep them special.
PW: Can you walk us through the process you go through when meeting with a client to the completion of their house/room?
LG: I like to have a casual meeting at my client's home first. When they walk me around their space I can tell so much just from that. They need to tell me what they think is great about their space and what isn't working for them. I find out their wants and budget and then I'll go back to the office and come up with a plan. I am a very visual person so, I collect a lot of visuals and present it as a package.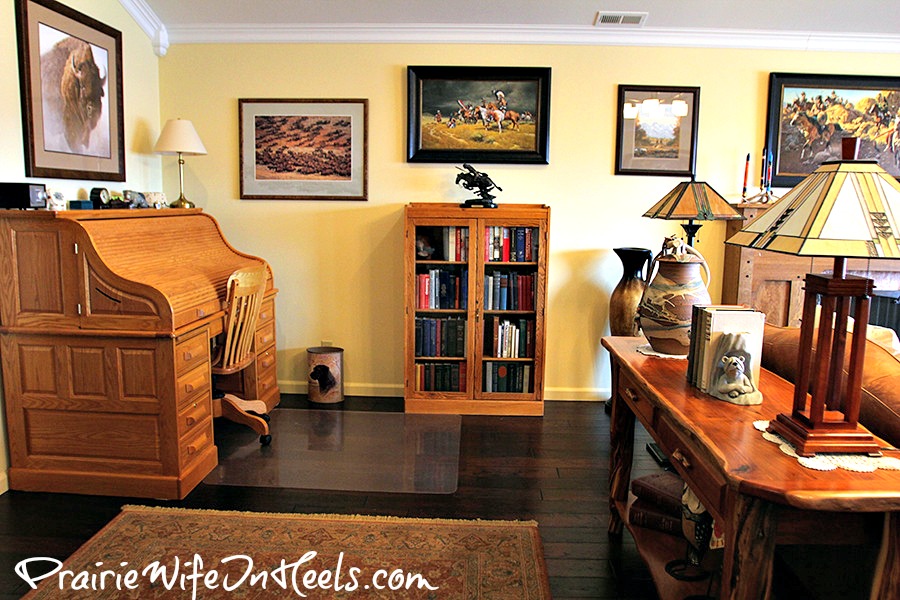 When you see everything together it makes so much more sense than just showing individual fabrics or pieces of furniture. It's so important for me that my clients feel like the space represents them. Once I get their approval (I'll redo it as many times as I need to) I prefer to go and purchase all the pieces. Over the years I have formed important relationships with vendors, which means I can generally get better deals than the average walk in customer. Also, I've found that clients sometimes move away from the vision we first had when they go and purchase things on their own. After all, who doesn't get side tracked surrounded by a showroom full of beautiful things?
If the project is space planning and decoration, I usually try and do it in one day or over a weekend but it depends on the size and scope of the project. Real life and time do not move in sync with an HGTV episode so these things usually take time! I love the impact of doing it all together at once, and it allows me to make those changes that I never would have seen if I did it piece by piece.
PW: Besides designing interiors you also offer space planning…what is that?
LG: I come into your house and instead of redoing your home I use what you have already and rearrange it so that your space is more functional for you, so it flows better. It's amazing what making a few tweaks here and there can do to improve your overall living space.
PW: For those of you interested in this service the cost is only $75 dollars an hour (or win a consultaion with Lauren by entering below)!
PW: You also specialize in Kitchen Design. What are some things that you think every kitchen needs?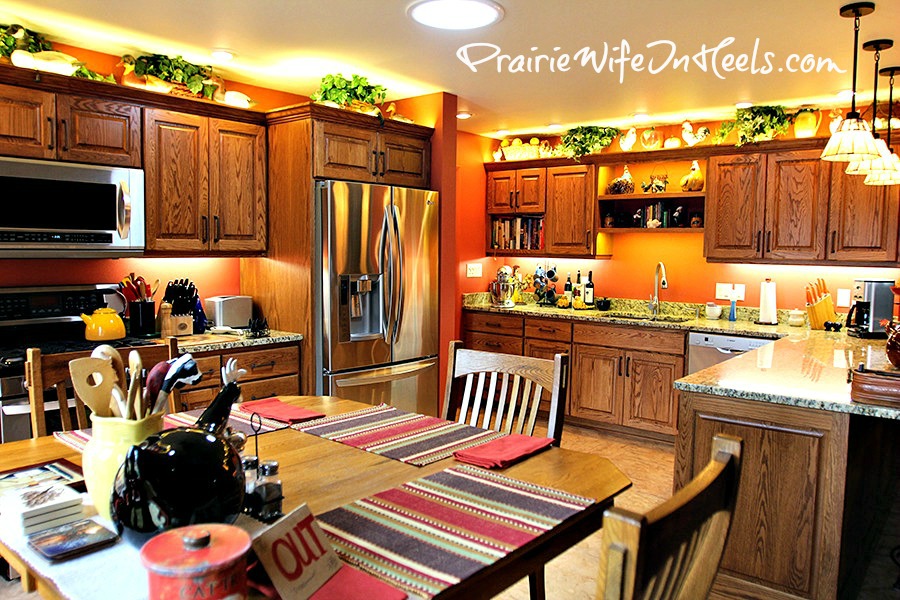 LG: Things vary depending on a family's personal needs but in general you need to have prep space, and fluidity. In a kitchen, planning is everything and the cook's tools need to be reachable. Some things to consider…If you enjoy entertaining make sure you have room for that, if you have special dishes you like to display make space, if you have kids consider the safety and functional aspects. How large your family is impacts your storage space for items. In the end it doesn't matter what size a kitchen is if it's planned well. Lighting is important as well. A simple but effective way to update a kitchen is to paint cabinets and install a new back splash. The impact is huge compared to the cost. People congregate in the kitchen so embrace it, and make it functional and comfortable for you and your guests.
PW: What tips do you have for home owners about making a space their own?
LG: Pick once piece you love, whether it's a piece of art, a rug, or a pillow and use it as your inspiration and draw from it. Texture, colors, shape…they all can inspire you. Don't be afraid to go to the store, look at the paint chips, and don't underestimate the usefulness of the sample size paints! Ask for samples of flooring, countertops, cabinets and any other materials you like. You can take them home and see how they look in your space over the course of a few days. The impact of light (both natural and artificial) and other interior materials in your space will change the way the color interplays in your space. If you love a piece find a way to make it work in your home. Maybe an old dresser can turn into a kitchen island, it doesn't' have to be used the way it was originally intended!
PW: What are three things that a home owner can do that will make the biggest impact on their space?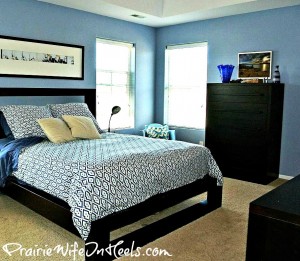 LG: Add accessories that bring in a kick of personality and/or color. Items like pillows, lamps, and art are an inexpensive way to indulge in a trend you love and not be stuck with it forever. Paint is the easiest and most cost effective way to change a space. Light fixtures can add a big wow factor too. They can be expensive to purchase new but if you're willing to go second hand there are so many unconventional choices. Just hit Pinterest and get inspired!
PW: Any furniture purchasing tips and tricks of the trade?
LG: It's really hard to order online, I really think that you have to try furniture out and you obviously can't do that online! Think about proportion. Before you buy, get the measurements and tape it out on the floor to make sure it is the right size for your room. Make sure that the fabrics fit your lifestyle…do you have pets or kids? Are you always entertaining or spilling your wine? Comfort needs to be considered as well as the visual appeal. As far as cutting costs, you can usually find great second hand pieces and reupholster it.
PW: Any last Prairie Wife words of Wisdom?
LG: Make YOUR space YOUR own! Don't worry about trends, make your home your haven. At the end of the day this is your space and it should reflect who you are!
All you have to do to enter to win a FREE consultation with Lauren Griffith Interiors is leave a blog post comment! Earn more points towards your giveaway by following us on social media. Please be honest, we DO check to make sure you were honest with your entries if you are picked as a winner! Because of the nature of this prize it is only open to Casper, Wyoming residents and people living in the surrounding areas. If you live in the Cheyenne, Wyoming area feel free to enter as well, Lauren would be happy to meet with you when she is in the area!
Categories: Prairie Wife of the Week
Tags: , decorating, do it yourself, Giveaway, Homes, Interior Design, interview, Lauren Griffith Interiors, Prairie Wife of the Week, tips on home decor