We Need Your Help For Mother's Day
Posted April 17, 2014 by Prairie Wife - 8 comments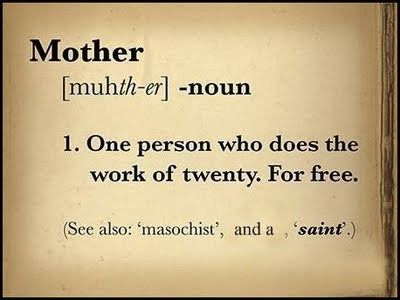 Hey readers! As you all know Mother's Day is coming up. Texas Two Steppin' and I were talking about what we wanted to do here at PrairieWifeInHeels.com to celebrate this special day. As a mother of four young children (and based on past Mother's Day experience) I don't have big plans just maybe a day of not changing any diapers. Texas Two Steppin' is a stepmother to two adult children and talking to each other about what makes a mother really got us thinking. With adoption, divorce, remarriage, and the legalization of same sex marriage in many states, the shape of today's family is changing and so is the definition of the word mother.
We wanted to ask you our readers What makes a mother?
Tell us in your own words what you think makes a mother, and then we would LOVE you to ask your kids. Please leave your answers in the comment section of this post, our Facebook page, Twitter, or e-mail us at prairiewifeinheels@hotmail.com. Please leave us your name and age (you can give us an approximation for your own age 😉 ) as part of your comment and the name and age of your child along with their answer. Please know that we may be publishing your answer on our site, and consequently the whole internet world.
We can't wait to see what you come up with.
Categories: Life As It Happens
Tags: , comment, motherhood, parenting, Reader help