Mama Mantra: Make Sure Summer Break is REALLY a Break
Posted June 13, 2023 by Prairie Wife -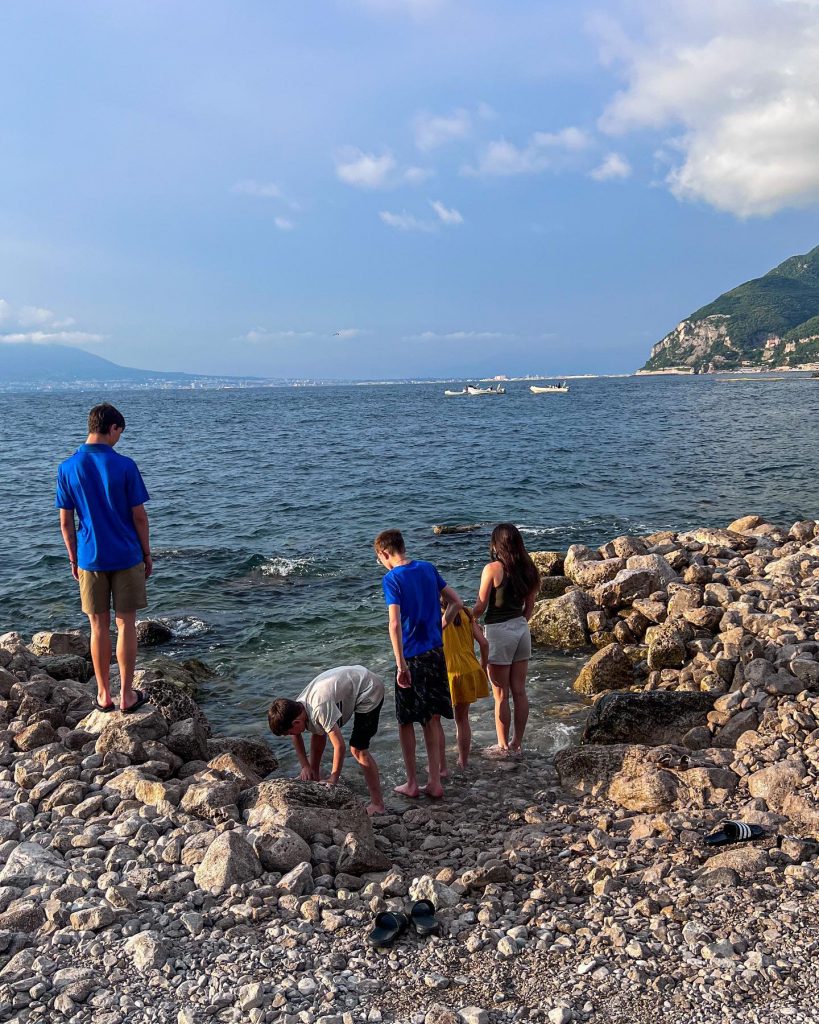 In today's over-scheduled world, it can feel laughable to try and create a Summer Break that is REALLY a break.
But I want to encourage you to try!
For me keeping our Summer Break as unscheduled as possible started out of pure necessity.
It was seven years ago, and I was planning my surgery schedule for my Preventive Mastectomy and Reconstruction. You can learn more about my decision and the process here, but to sum it up…For me, the process involved three surgeries, and the first two surgeries had three weeks after each one where I couldn't use my arms or lift anything over 25 pounds.
So, even though I had the help of our beloved Mary Poppins, I decided that we would skip scheduling camps and classes that Summer. I hoped it would make things easier for us to avoid obligations or a schedule.
The result was a Summer where we could say yes to way more time hanging out with friends, and lazy days where we all felt completely comfortable relaxing and doing nothing but living our best lives.
Think of long days at the lake eating snack food and staying as long as we wanted. Or movie marathons and cupcake wars at the house. If I felt energetic, we would use our free time to tackle a home project or purge and organize someone's room.
It went so well that I kept the same plan every Summer.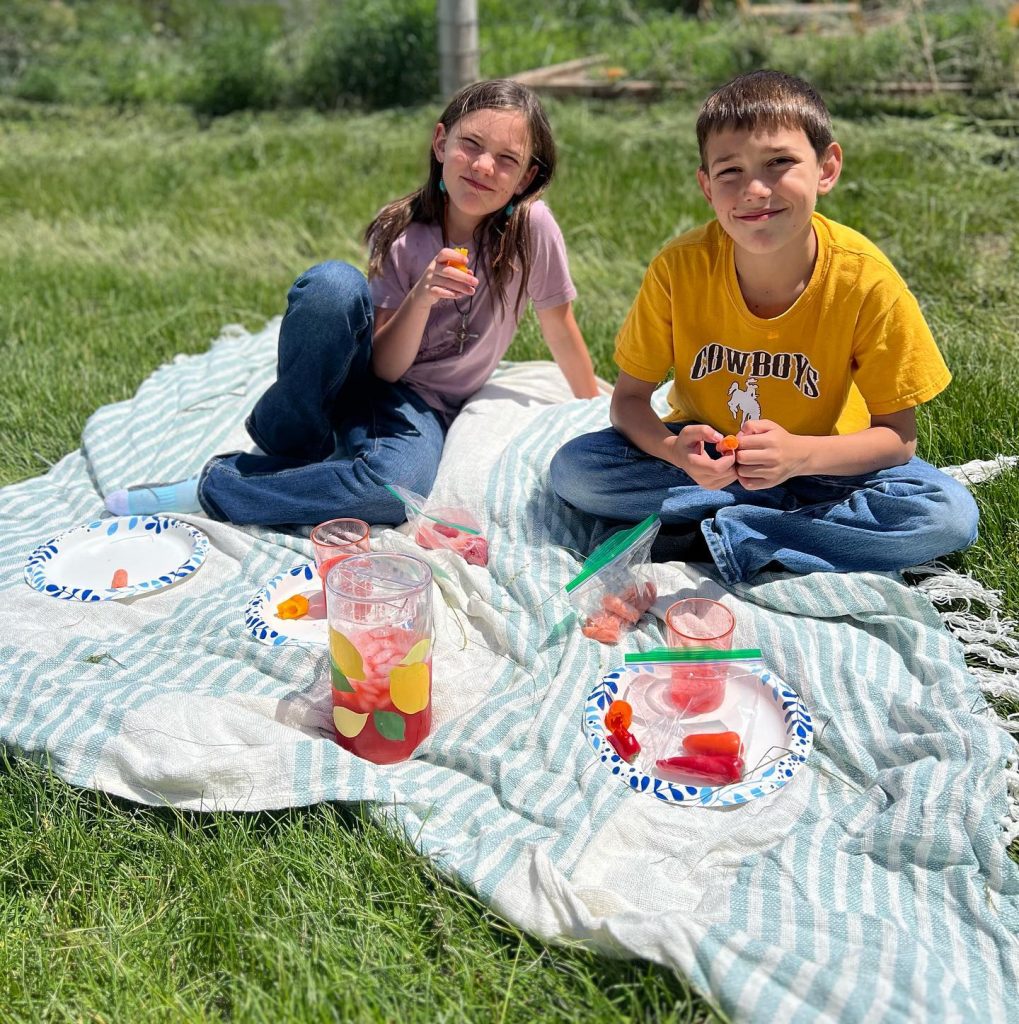 Things changed a bit when I returned to work a few years ago at My Country 95.5.
My new work schedule meant that the Cowkids used the mornings while I was at the radio station to do chores and homeschool so that we had afternoons and evenings available for fun when I came home.
Now that I've left the radio and am back to making my own schedule, I look forward to more flexibility with our fun plans!
For us, we still plan activities with friends or family…after all, never leaving the house for three months is NOT a good idea.
Usually, at the start of each week, I reach out to my core group and see what they are up to and schedule some Summer fun.
But, we don't buy Summer Movies passes, no one has any classes scheduled, and we don't play any organized sports in the Summer.
As the kids have gotten older, we DO participate in several intensive sports camps. With our love of wrestling, we tend to do one or two three-day camps in the Summer, and there is a great football camp our younger kids attend as well.
Do the Cowkids get bored?
Absolutely.
Especially because we have pretty strict rules about tech and TV time.
But they soon learn that if they complain to me, they get a list of chores to keep them busy, and as a result, they quickly find ways to occupy their time.
Their friends DO often play sports and aren't as available to meet up as we would hope. As you can guess, this does cause some disappointment, but we've learned to deal with this by making our own fun.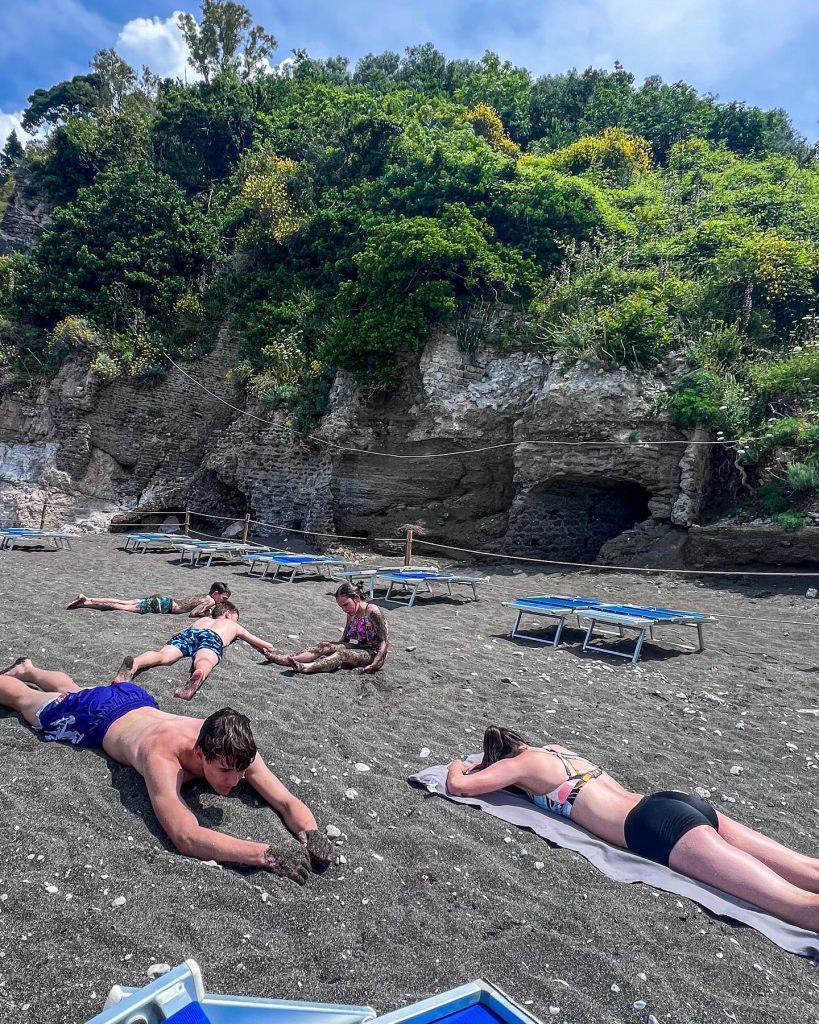 This Summer, the two older Cowkids both have jobs. This means most of our fun activities involve only the three younger Cowkids. I plan things on the weekends or evening that I know the older Cowkids will enjoy…but the truth is we won't see them as much anymore.
They also have friends they want to spend time with, which is exactly what they should do at this age.
Sigh.
One way I try and get around this is to make sure we plan some activities that a group of teenagers would like to do with us and ensure the older Cowkids know their friends can come too. That way, it's the best of both worlds for everyone!
I bought a projector this year for work purposes, and I hope to do a few family movie nights outside. I'm hoping this will create some more fun memories for the family.
I'm interested in hearing your thoughts.
Do you think it's possible to have a Summer Break that's REALLY a break?
Categories: Life As It Happens, Parenting
Tags: , don't over schedule, okay to say no, parenting, plans for summer, say no to good things, summer, summer break, summer break activites, taking a break, what to do with kids in the summer