9 Things My Family Has Learned From Wrestling
Posted November 8, 2022 by Prairie Wife - 3 comments
As a child, I never participated in any sports.
Never.
And as I dreamed about my future as a mother, kids who participated in sports weren't anywhere in the picture.
But, as our kids became school-age, I started to dip my toes into what it meant to be a "sports mom."
First, it was ballet and tumbling, then it was flag football, and eventually, eight years ago, our middle son began to wrestle.
I knew nothing about this insanely complicated sport, and the noise and chaos at our first tournament were utterly overwhelming.
Added to the confusion of trying to learn to navigate through TrackWrestling (if you know, you know) and figure out when and where each bout was…there I was trying to occupy four other children, including cranky toddlers and babies, for 10 hours.
I almost wept tears of joy when that first wrestling season was finally done.
But then, somewhere around year three, I noticed a change in not only my children who were participating but also our entire family.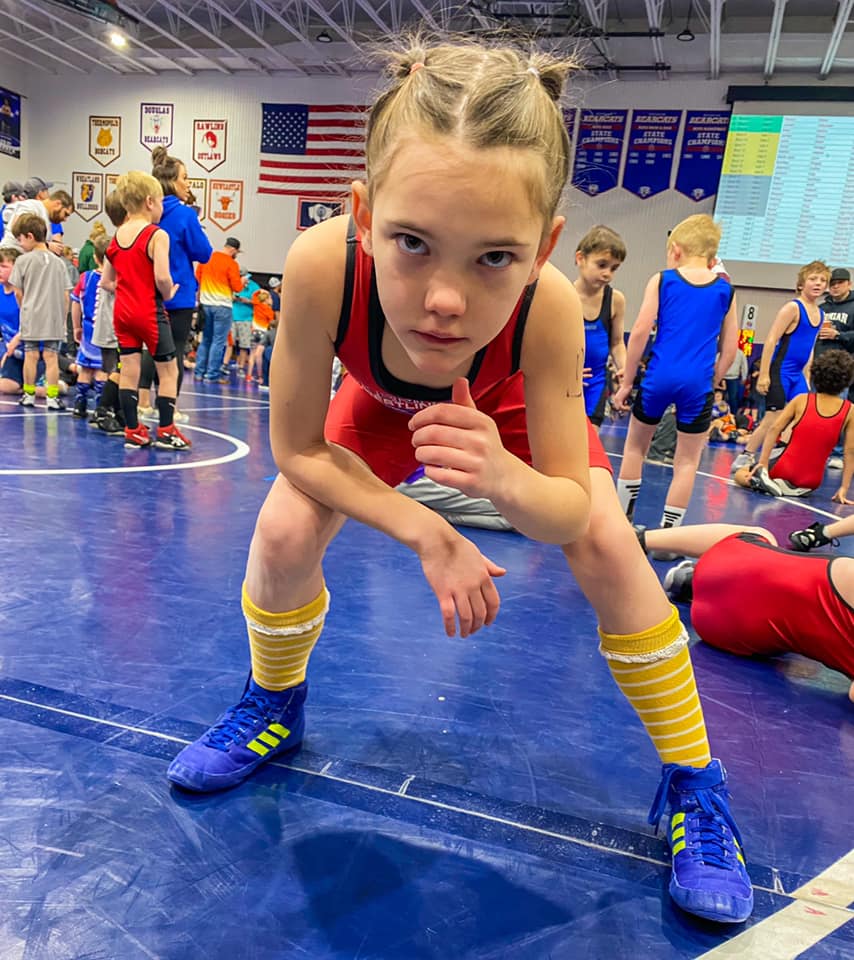 Now, as we begin our 8th season with all five kids (ages 16-7 three boys and two girls) wrestling, I can say that, without a doubt, wrestling has been an enormous blessing to our family.
Here are 9 Things My Family Has Learned From Wrestling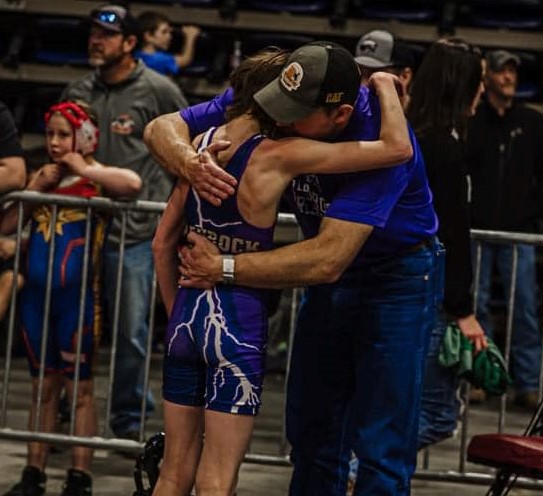 We Are Always Cheering For You
Our kids have learned that we are ALWAYS cheering for them, and whether they win or lose, it doesn't matter to us. It's all about showing up and giving your all.
Family
As we've traveled around the state wrestling, we have learned that there truly is a sense of community and family wherever you go. When a coach from another club is gone, other coaches step in and help out. We take pride in other wrestlers' successes and care for each other on and off that mat.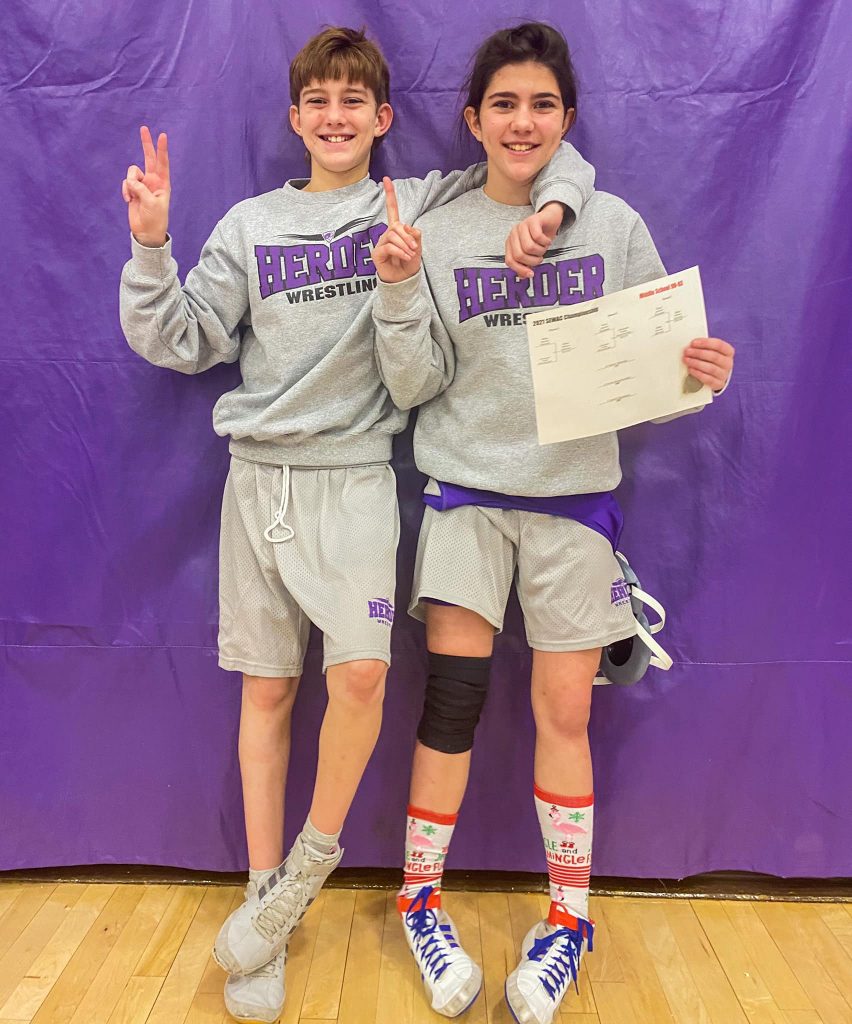 Do What You Love
When you genuinely love what you're doing, it shows and is an example to others. Participate in the sport because it brings you joy and fulfillment.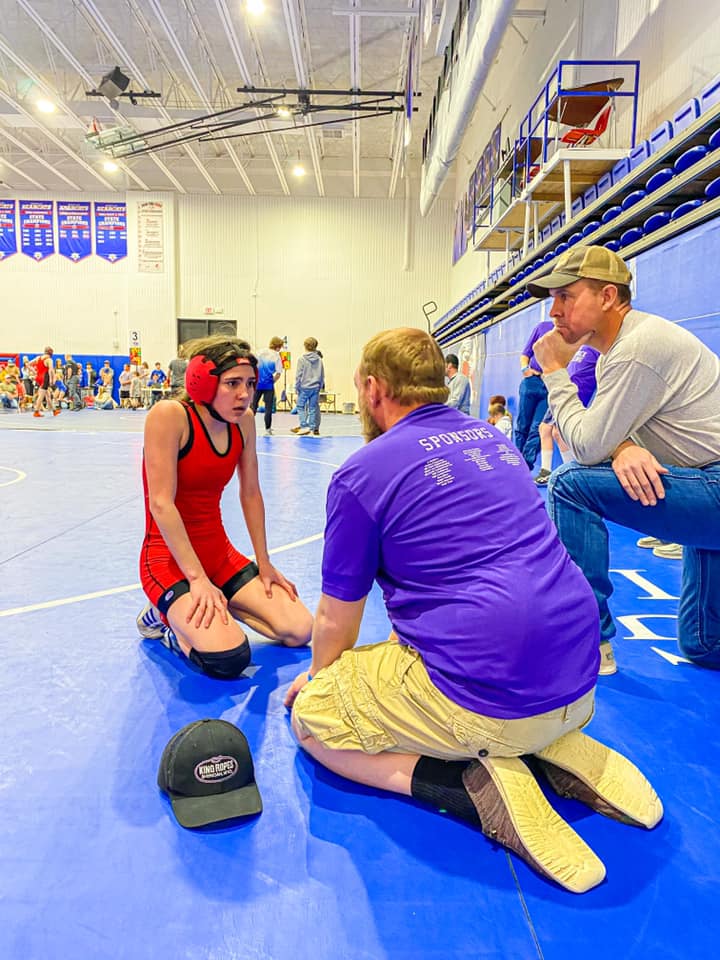 Listen
When you're stressed or upset, hurting, and confused, it can be hard to listen and take advice from others. Our kids have learned to accept help from others and truly listen and learn from the coaches and more skilled wrestlers around them…and the same can be said for us as we've continued to learn more and more about this sport through the years.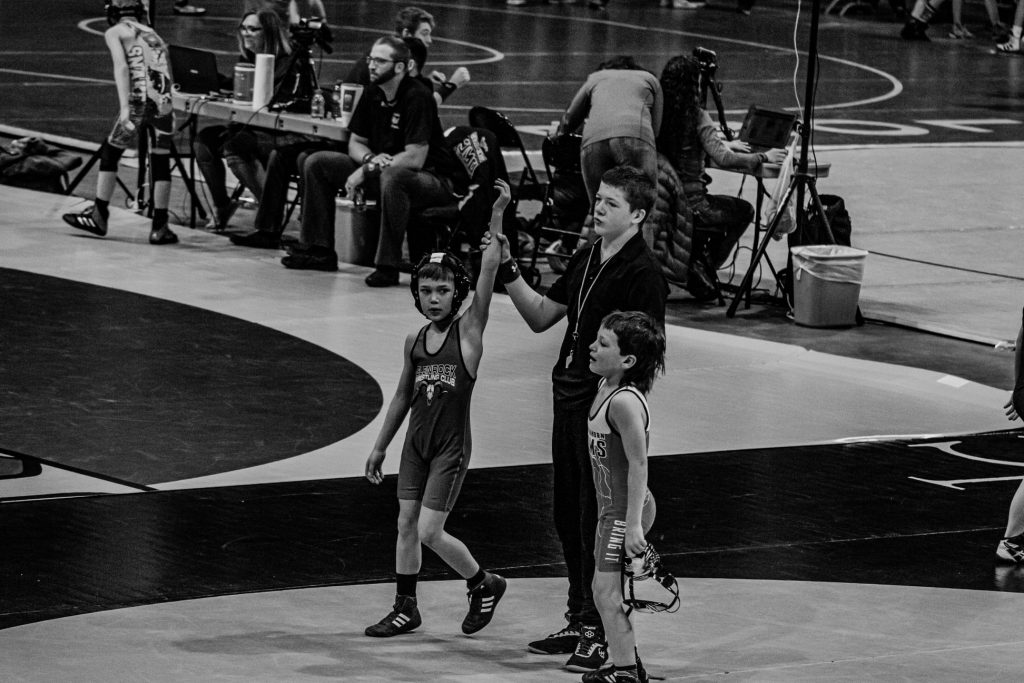 Be Gracious in Victory and Defeat
In wrestling, sometimes you win, and sometimes you lose. One of the most valuable lessons we've seen our kids learn is to be gracious no matter the match's result. And, as parents, we are careful to model this for them as well.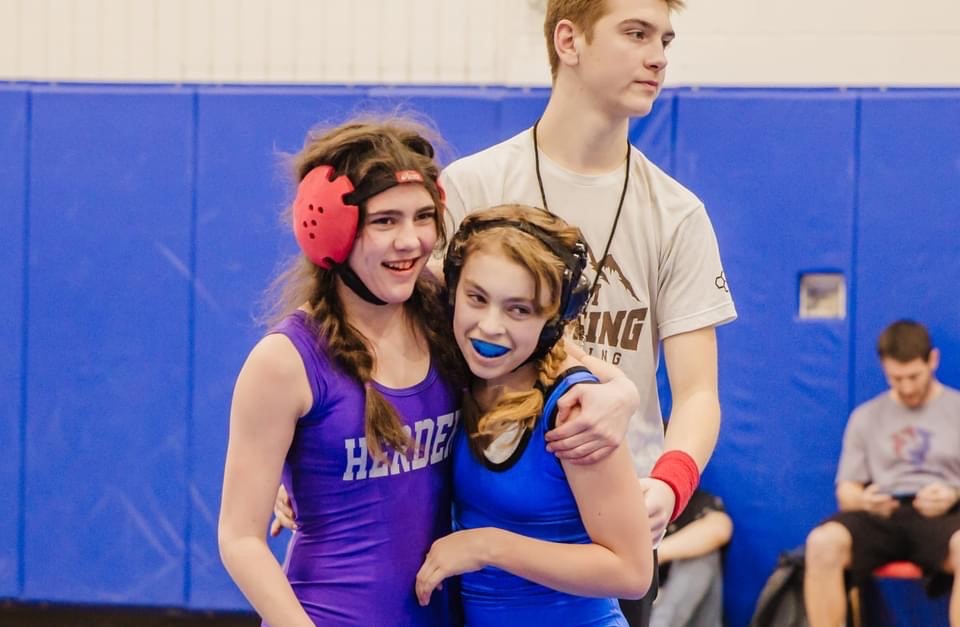 Respect
Respect for other athletes is vital to the success of this sport. Anyone who shows up on the mat to work hard, whether it's their first time or 900th time, deserves to be treated fairly. Every wrestler is helping their opponent to learn and improve; there is no greater gift than that.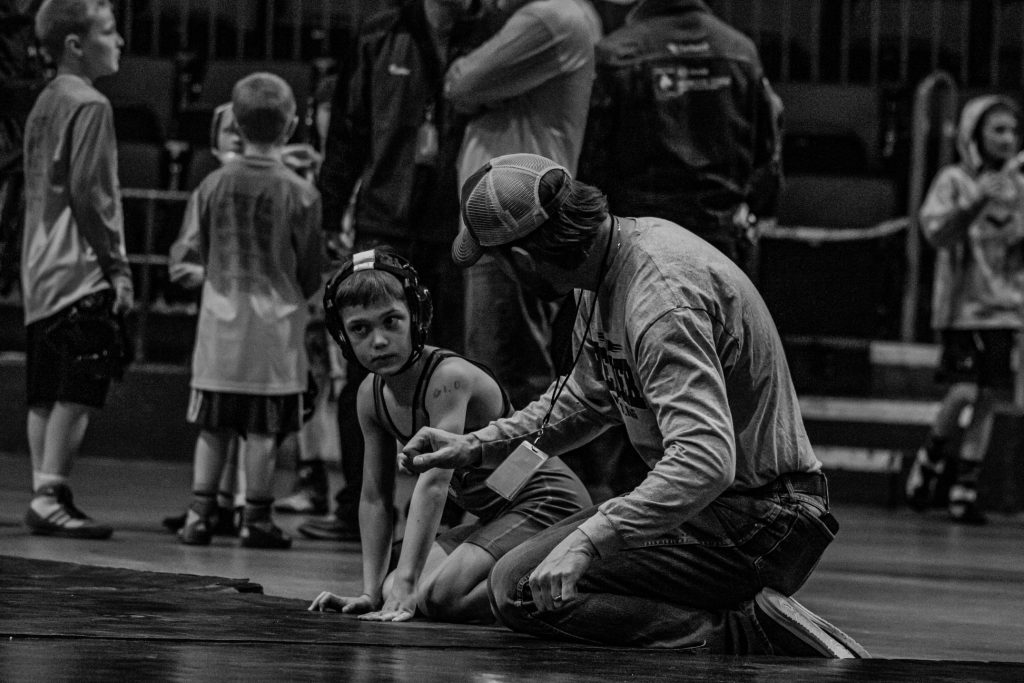 There is Always More to Learn
It doesn't matter how long you've been doing something, there is ALWAYS more to learn.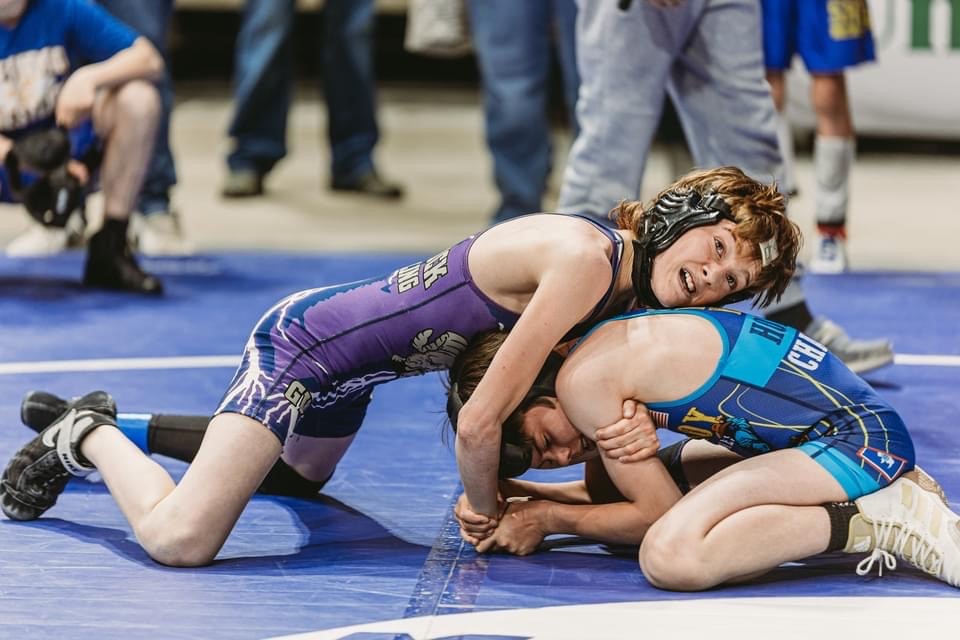 It's Okay to Cry
In any wrestling match you attend, you're guaranteed to see more than a few tears. One of my favorite things I've seen is how acceptable it is to show emotion on and off the mat. From tears of joy to tears of pain and frustration, it's seen as a sign of how much these kids care about what they're doing. No one should ever be made to feel less than for showing that passion outwardly with tears.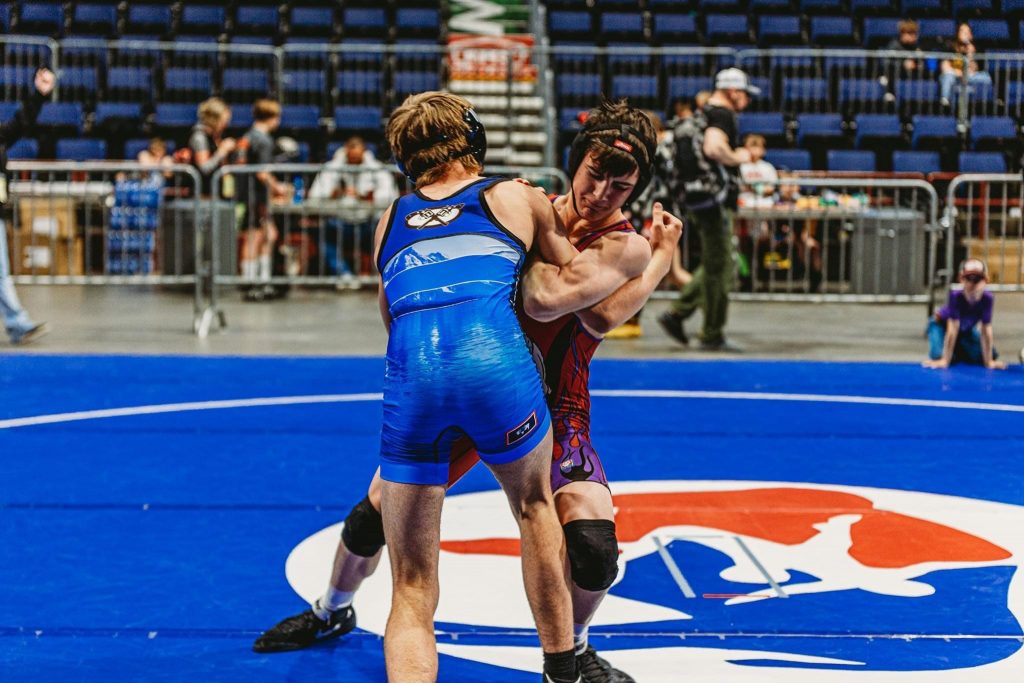 Dig Deep
I have watched my kids be done emotionally and physically, only to have them dig deep and find new strength even they didn't know they had. This is, in my mind, the most powerful lesson we've learned from wrestling. That you can do more than you ever knew possible if you just dig deep. And as parents, it has taught us not to underestimate what our kids are capable of.
I am so grateful for the powerful lessons our children have learned from participating in wrestling, and I hope that when they look back at this time in our lives, it is with appreciation and pride.
If you're a wrestling family, you might be interested in our Fall Line of Prairie Wife clothing we created with Wyoming Vibes.
It has a distinct wrestling theme 😉 Use PRAIRIEWIFE15 for 15% off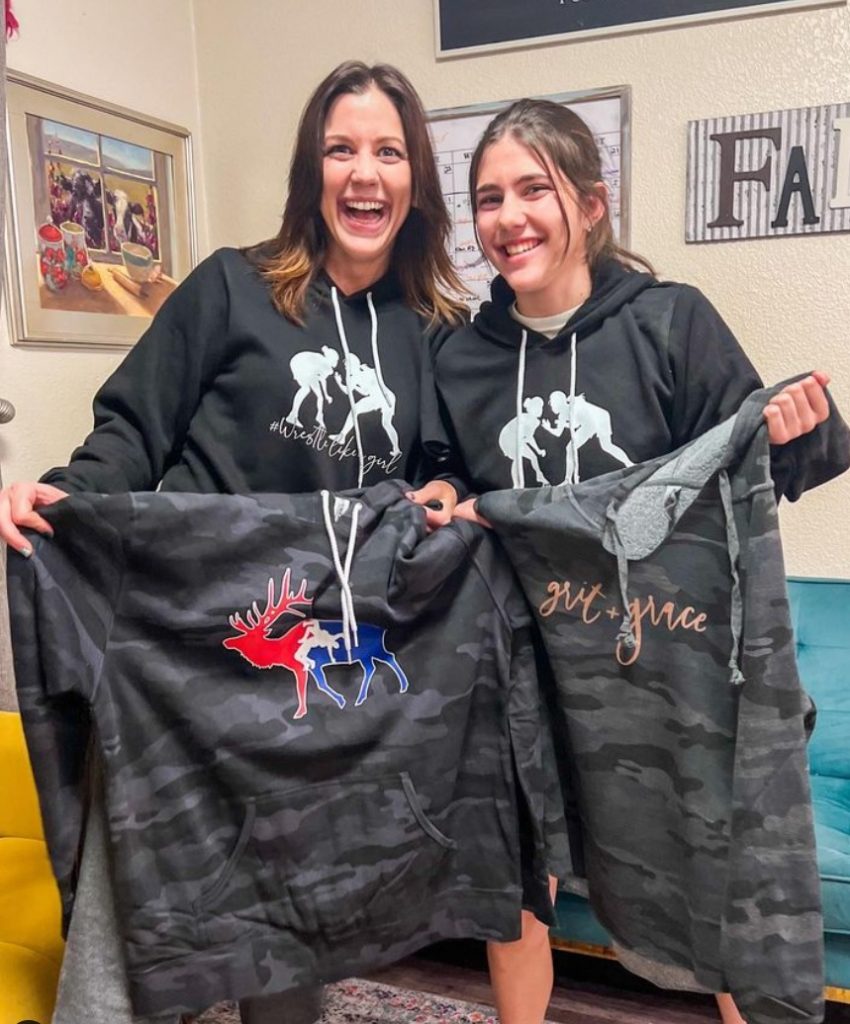 Need some support parenting your teens?
Photo Credit: Skyla Lee Photography
Categories: Life As It Happens, Parenting, Prairie Life
Tags: , kids that wrestle, usa wrestling, what we learned from wrestling, wrestle like a girl, wrestling, wrestling family, wyoming wrestling