LuLaRoe #Giveaway
Posted May 31, 2014 by Prairie Wife - 34 comments
I mentioned last week that I love to attend parties at friend's houses (though I was a little nervous at first if I chose not to buy anything). A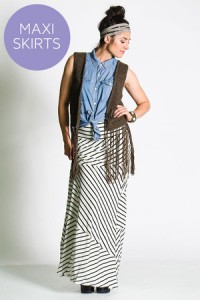 few months ago my friend and a contributor here at PrairieWifeInHeels.com TallGirlJ threw a LuLaRoe party. I was immediately sold when she told me they had skirts of varying lengths and dresses in a variety of styles, and really excited when she mentioned leggings and skirts for little girls too! I attended the party and expected to see a rack of clothes and a few catalogs. I thought we could check them out, maybe try on a style and then fill out our order and get it in the mail a few weeks later.
I was pleasantly surprised when I found out that this was not the case at all! I walked in to TallGirlJ's house and saw racks of clothes (3 or 4) and Rubbermaid containers full of maxi skirts and leggings. It turns out that Katie (our local LulaRoe consultant) brings her whole stock of styles and pattern (dozens of each) and you get to try on anything you want. If she has the size and style you want you simply pay then and take it home, instant gratification, I love it! If there is a pattern you love and it's not in your size you can head to the internet and make your order online.
I really loved the opportunity to try on the exact dress, skirt, belt, tunic, or leggings I wanted, and then have the opinions of all my friends. I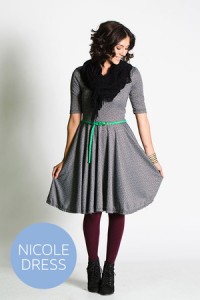 appreciated hearing "Umm I liked the other pattern you had on better!" (a nice way of saying take it off now that is not working for you) or "Buy that now, you look fab!" (no translation needed). The dresses and skirts come in a variety of shapes and styles from more revealing to more modest and the patterns are super on trend. I fell for a bold southwestern pattern and got it on a dress and skirt, and the black and white leggings I bought will work with so many things I already own! The sizes range from 2XS to 3XL depending on the style (some styles aren't available in 2XS and 3XL) and I found they run a little large, which always makes a girl feel good. While I didn't need to return anything because I got to try it before I bought it,
I've had my dresses and skirts for over two months now, and can say that they wash and wear really well. Cowgirl G has been wearing her leggings every week and they still look just as bright as the first day. The elastic waist band fits her comfortably, they are still super soft and smooth, and they don't have any tears in the knees. My dresses are still fitting me nicely and haven't stretched, pilled, or faded. I got a ton of compliments on my airy pink maxi skirt I wore to Cowboy J's First Communion!
My only word of caution is that these dresses are all labeled hand wash…I forgot this and put Cowgirl G's in the washer and dryer just like all her other clothes and…they were fine (I do wash all my clothes in cold water)! With my dresses and skirts I wash them in cold water on the delicate cycle and then simply air dry them, as I said before they seem to be just fine after two months.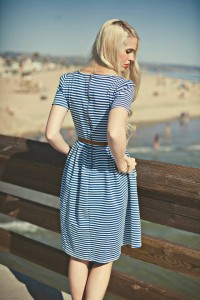 As a special offer for our readers at PrairieWifeInHeels.com our LuLaRoe consultant has offered to do an amazing giveaway, an Amelia Dress (the pattern may vary)! It is a very fashion forward dress, it has an amazing YKK zipper (this is a top notch zipper) detail on the back, hand set box pleats and pockets! The size range available will be xs-xl and would be a 0-16 pant size (keep in mind they run big).
a Rafflecopter giveaway

Categories: Reviews
Tags: , dresses, Fashion, Giveaway, Grown Up Goodies, LuLaRoe, party, skirts, Spring, summer