Prairie Wife of the Week May 30, 2014
Posted May 30, 2014 by Texas Two Steppin' - 3 comments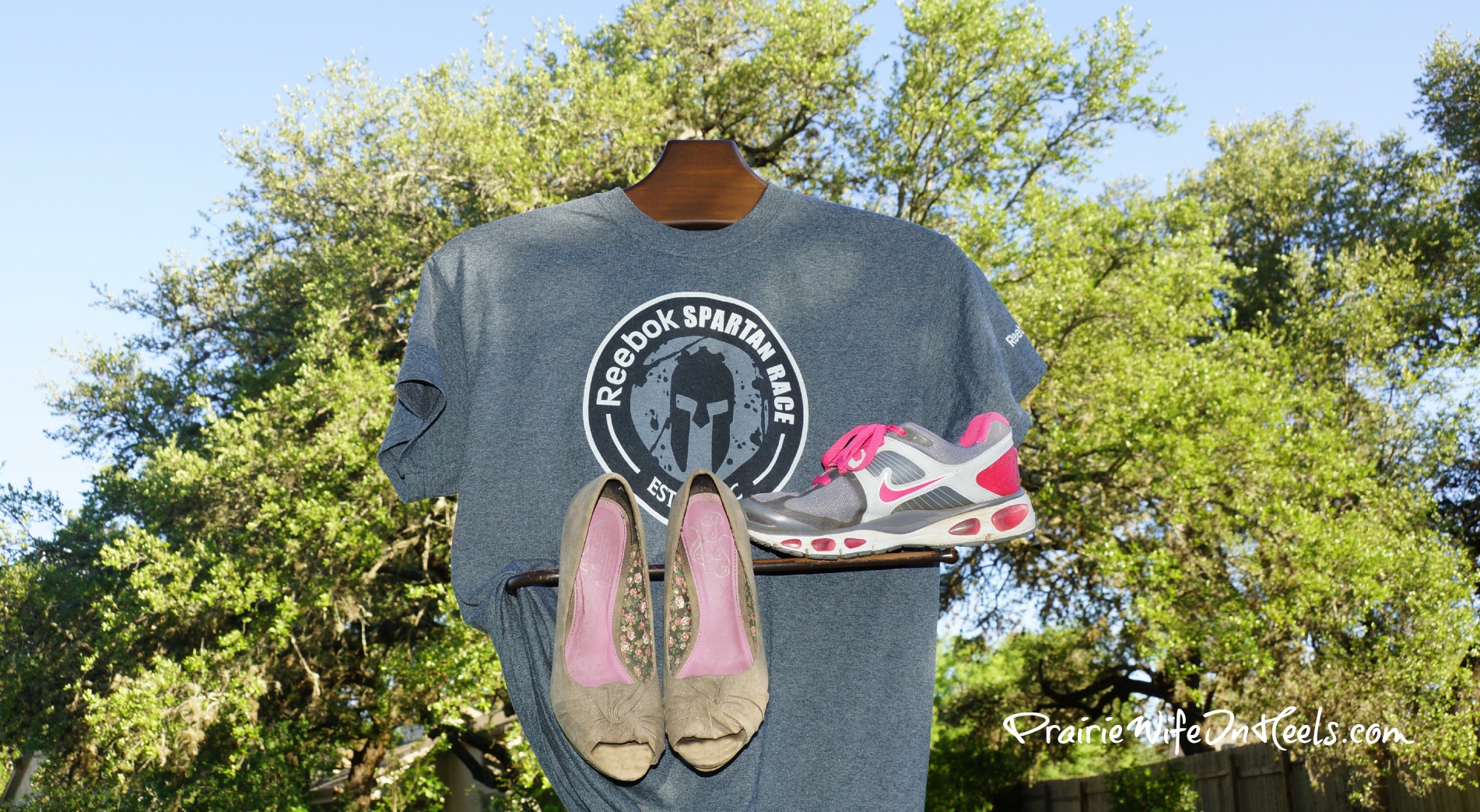 This week's Prairie Wife of the Week is full of firsts for me. This is the first time I have picked a health and motivation topic to write about, even though I am a fan of fitness and do a lot of workout pins on Pinterest (that counts, right?). It is the first time I have featured a coworker as I usually try to keep my work and private lives as separate as possible. And it's the first time a Prairie Wife asked me to workout during an interview (keep reading for details!).
I actually hired Texas Spartan, and while she no longer reports directly to me, we do work in the same department and chat about our love of classic Alfred Hitchcock suspense and modern TV shows like American Horror Story. Her personality and drive have always been magnetic, but as a "boss" I have always erred on the side of being professional, not personal. It is easy for me to praise or provide constructive criticism about a project, but I'm an introvert and never quite comfortable discussing personal activities or issues. In the past few years, I had noticed Texas Spartan's metamorphosis, and I was one of those who had asked her "secret." She was incredibly forthcoming, and some of my favorite healthy recipes are from her (who knew cauliflower in a food processor looks just like rice!?!). And when I asked about her exercise routine, she shared with me her fitness goals and the efforts she takes to make them come true.
Her fitness achievements and drive are why I asked her to be a part of the blog. I hate to write this, but even though I work with her daily I was totally unaware of the personal challenges she had faced and overcome. Reading her story, I not only learned about the power of exercise, but I also learned that someone I considered a talented coworker is also a brave and truly inspirational woman.
Texas Two Steppin': Tell us a bit about yourself and your family.
Texas Spartan: Well, I'm a 33-year-old Latina. I live in the town I grew up in, in the beautiful Texas Hill Country. I have three dogs (one is a stepdog), a cat and live with two men who came into my life over three years ago. Well, okay, they're both far from acting grown-up–one is my wonderful boyfriend and the other is his handsome five-year-old son. I moved back home in 2008 to be closer to my parents who still live in the same house from when I was about four years old. I'm super close with my parents, and my mom knows as much about me as my closest friends. (For the record, when I say parents, I mean my mom and stepdad. He's been a part of my life and has raised me as his own since I was three; he's my real father in my eyes.) I have a fantastic sister who is one of best friends. She gave me the most awesome niece.  I love, love, love being an aunt! I have a HUGE family on my mom's side. My mom is one of 14 children. Between her, my grandmother, my aunts and my sister, I've learned to be a strong woman who can cook, clean, work, learn, earn and be independent. And that's what I do for the most part. My life is primarily filled with work, food, working out, running, hanging out with family and friends, my favorite TV shows, sleeping and then repeating. Oh, and I LOVE all things horror; the scarier, the gorier, the better!
TTS: We first met when I interviewed you for a position in the department years ago. In some ways that seems like it was just yesterday, but how has your lifestyle changed during this time?
Texas Spartan: That would be 6 years in July. And goodness, what hasn't changed? Obviously, I got the job, I moved back home and made all the standard changes, but I made some huge, never saw them coming, changes, too. What's funny about that interview is that it happened days before I'd be getting married. I squeezed myself into a horrible suit that I was actually surprised I was able to fit because five months before that day I wouldn't have fit a thigh in that outfit. Like most women, I had just lost 25 pounds for the wedding. So I took the interview, got married and got a phone call the next week saying I got the position. As you can tell from the first question, I'm no longer married, and I'm sure you realize that marriage was short. I was with my ex-husband for a span of 10 years, but was only married for two. To make a long story short, he became an alcoholic. His addiction signs were always there, but he had always managed to keep it just at the brink of controllable. That changed on our one year anniversary night where he got incredibly wasted and broke a lot of things including my spirit and heart. We spent the next year trying to repair his alcoholism. He tried too, but he couldn't go sober for more than a few weeks. We loved each other. He wanted to change, but couldn't.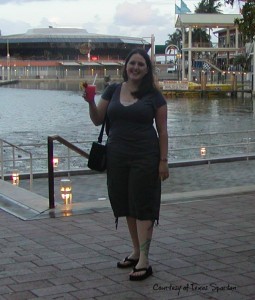 It was at this point I began to eat my feelings. I've always struggled with weight and have never had it easy as far as keeping the pounds off. What I eat and the width of my butt have a direct correlation, and the next year seriously proved it. I'd put on all the weight I lost for the wedding and then some. I was incredibly unhappy with my home life. I tried really hard to fix my marriage, but after a year of no success, I called it quits. It was one of the hardest decisions I'd ever made. I loved my husband the day I told him to leave, but it was clear that he wasn't going to change and my life would be on this repeated cycle of heartache. I still don't know if I surprised everyone at work with the news, but I'd like to think I was able to keep my unhappy home life away from work. I don't really know.
What I do know was I had to put myself first and make myself happy again. Honestly, I didn't know what to do with myself. I had been with the same man for 10 years, and all of a sudden the only person I had to think about was myself. I went to work and came home. I didn't have children. I didn't have a husband. I just had myself and all this time. I had this HUGE shift in time. For once, being at home all alone wasn't something I would look forward to. I realized I could sit at home and cry thinking about how lonely and fat I was, or I could get up and do something about it.
So I joined a gym, mainly so I didn't have to go home and stare at the walls, hating my life. At first, I had no clue what I was doing. I played tennis in middle school for a year but didn't play sports in high school and had only taken a semester weight lifting class in college. I was; however, roommates with a cardio queen in college. She made me a cardio queen for four semesters, so I knew that if I did some cardio I could lose weight. So that's what I did. I spent the next several months walking on an incline and using the elliptical. Before you knew it, I started to lose some weight.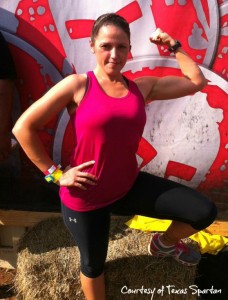 Then I decided to take it up a notch, and I started counting calories using an app. That's what really kicked everything in gear. I put myself on a strict calorie diet. I obeyed it, and by the time my divorce was finalized, I'd lost almost 15 pounds. After about eight months I'd lost a total of 40 pounds. I was pretty much back at my college cardio day weight (Not my high school weight. I told you, I've always struggled and was a bit chunky then too). I felt good. Spending time repairing my outside the right, healthy way was also helping me repair myself on the inside. I gained control of my habits and my goals.
It wasn't easy, there were days that all I wanted to do was sit on my ass and shove 2,000 calories down my throat in record time, but I didn't. I had lots of good friends and family helping me to repair myself emotionally; cheering for me along the way. I was constantly being asked, "What are you doing?" "What's your secret?" Nobody wanted to hear diet and exercise, but it was the only answer I had to offer. I learned so much about food, myself and people during this time. There is never an easy fix to anything–not fixing a broken heart, not losing weight, not being happy. Everything requires hard work and dedication.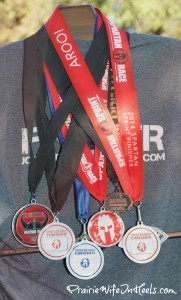 TTS: Was there a specific moment or situation that made you reevaluate your choices, or was your decision to change your lifestyle more gradual? Did the typical motivators of health and appearance play a role in your decision or were you inspired to make changes by something completely different?
Texas Spartan: I'm so glad you asked this! I feel like I've made myself sound like some fat, unhappy person who hates the world for her mistakes. YES! Yes, there was a huge revolution in my life. I think it was a combination of things. My family would tell me to stop losing weight, that I looked good and there was no need to continue trying to lose. I knew they were right. I was at a healthy weight that made me happy, but I wasn't about to start eating tortillas daily again or stop working out. Things had really started to change. I enjoyed going to the gym. I enjoyed sweating and making myself stick to a healthy routine, but I was getting bored. I was bored of not really pushing myself. I wanted to do more than just be a thinner me.
At the end of 2010, my sister was participating in a 5K. She asked if I wanted to join her so I decided why not. This would be my first 5K, and I had the hardest time running the first full mile. Being a fat kid, I hated running. And the workouts I was doing were far from high intensity; they'd always been about total calorie burn. When I saw an older woman pass me, I knew it was time to change. So after that 5K I started to add running to my routines.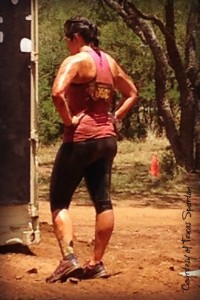 It was awful at first. Who am I kidding? Running it still hard, but it I wasn't going to give up. I started to set mini goals for myself. One of my first ones was going to the track and telling myself to run two miles nonstop. It was awful, but I did it. The next one was telling myself I was going to run nonstop for 30 minutes. I didn't care how fast or how far I'd go, just so long as I didn't stop running for 30 minutes. It was the longest 30 minutes of my life, but I ran the whole time. Setting these goals were breakthrough moments. I've never been a natural runner or athlete, so mentally I had to fight my way through every mile, every minute, every step. But the feeling of not giving up felt so much better. I learned I was capable of more physical output than I'd ever allowed myself to believe.
I started to add weightlifting into my routines and really had to get outside my comfort zones. While I was comfortable going to the gym at this point, I was not comfortable going into the weight lifting sections. I was weak, had horrible form and wasn't really sure if I was doing any of it right. I started watching lots of videos and reading. I forced myself to find weight lifting routines that would improve my tone and muscle development while not feeling totally ridiculous. I would completely luck out when months later, I met my current boyfriend. He too was on a fitness journey and knew a lot more about weightlifting than I did. He gave me tips and routines that I could do by myself. I set mini goals with weightlifting, too. I'd write down what I was lifting for how many reps. Sometimes, I'd even post my personal records on Facebook. I've gone back and looked at what I was lifting and running in 2011/2012, and I think "Wow! I've come a long way."
TTS: I know one of your biggest fitness goals was to attempt a Spartan Race. Can you explain what it is and why this appealed to you?
Texas Spartan: Once I started feeling good about my running and weightlifting, I decided it was time for another challenge. I had heard about some fun mud runs and decided I was going to try one. At the beginning of 2012, I signed up for an obstacle course race called the Jailbreak. My sister and my boyfriend did it with me, and I learned that day that the workouts I had started mid-2010 were paying off more than aesthetically. They had helped me athletically as well. I actually did really well at that race. I placed a lot higher than I ever thought I would and shocked myself. It was love at first sight, and I became addicted to obstacle course running. I set a goal that year to run a total of three obstacle course races, and I signed myself up for a Warrior Dash and a Spartan Sprint. Since then, the community of obstacle course racing has grown tremendously, and there are a lot of local races.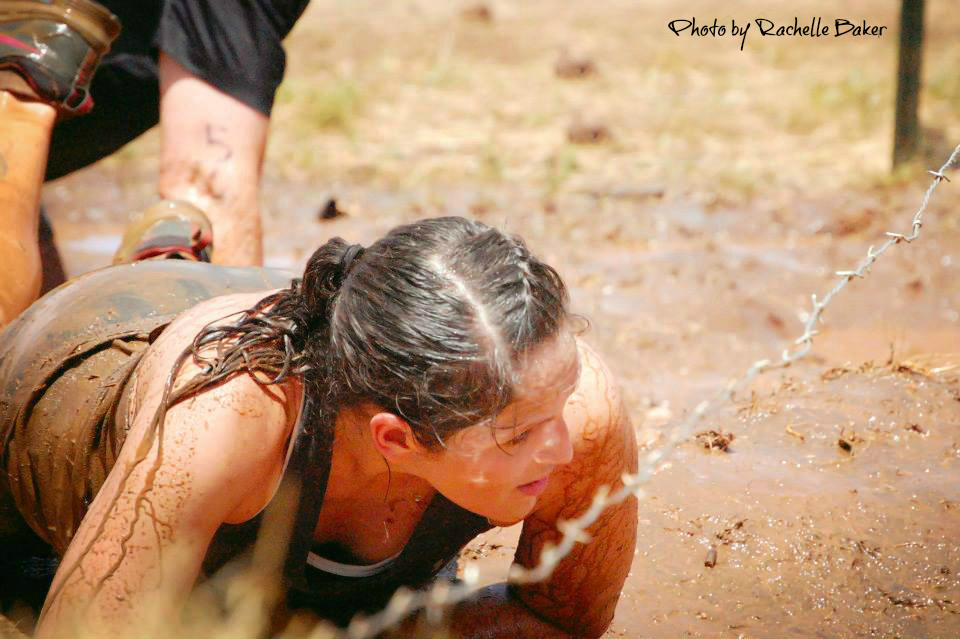 In my personal opinion, there is nothing like a Spartan Race. They're competitive, they're tough and you're expected to leave everything on that course. Most obstacle courses provide you course maps with distances and let you skip an obstacle if you fail or don't want to do it. Not Spartan. They give you estimates of how many obstacles you'll face and how many miles you'll have to run. For each failed obstacle, you have to do 30 burpees. If you don't know what a burpee is, I suggest you look it up and do 30 right now. They're tiring. And after you've run three miles, failed an obstacle and don't know how many more miles you have to go, the last thing you want to do is 30 burpees! [TTS: Readers, I took Texas Spartan's advice and just did 30 burpees in an effort to be a more empathetic interviewer. OMG, I have even more respect for Texas Spartan and her athletic prowess. She has earned those medals!]
Spartan tells you to come to their races prepared and to come trained, and they mean it. Now, they do have certain levels of races. The general public can sign up for a Spartan Sprint which will be at least three miles and 15 obstacles; a Spartan Super which will be at least eight miles and 20 obstacles; or a Spartan Beast which will be at least 10 miles and 25 obstacles. I've run three Spartan Sprints, and not one of them has been under four and half miles. I've run one Spartan Super, and it was nine miles with 22 obstacles. But that's why I love them. There's this moment of pure excitement and a little of bit of fear when you're at the starting line. You don't know what you're going to face. All you know is that nothing ahead of you is going to be easy. It's not going to be a Saturday morning run and an afternoon weight session. It's a race. It's a race against yourself, against the other people who are there, and against that course. All you can hope for is that you've trained hard enough. And that's what you do for a Spartan Race–you train hard! You run your butt off, you lift your butt off and you do it over and over and over again. You'll be faced with 6- to 8-foot walls, muddy pits, barbed wire crawls, rope climbing, spear throwing and miles of rough trail terrain.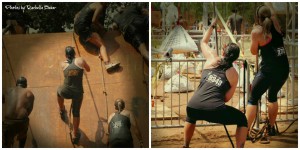 After running my first Spartan Sprint in 2012, I knew I had to step up every part of my training, especially my upper body strength. I did OK for my first Spartan and second obstacle course race ever. I finished 28 out of 231 people in my age group and 120 out of 949 women. But I decided I wanted to get better. I wanted to get stronger and faster. I started working out with my boyfriend, and I learned very quickly that the weightlifting I was doing wasn't going to be enough. He really pushed my weightlifting, and I did get stronger. I had to really change my diet as well. I increased my protein intake for muscle development, and I learned what foods helped me perform better. If you would have told me three years before this moment that I'd decide to skip ice cream because I knew I had to run and lift that afternoon and instead I'd opt for a protein shake, I wouldn't have believed anyone. Not even my momma!
My next few Spartan races I finished in the top 10 percent of women, and I'd bumped my overall all standings above the top 25 percent. This year, I've set my eyes on the Spartan trifecta. That's where you run a Spartan Sprint, Spartan Super and Spartan Beast within one calendar year. I've got two races down, and I have one more race to go before it's mine! Unfortunately, the last one I have left to do is a Spartan Beast, and in case you've forgotten, that's the long one. I'm considering running a half marathon just to train for the Beast. I keep telling myself, all I have to do is finish it. I don't have to finish in the top 10 percent, just finish!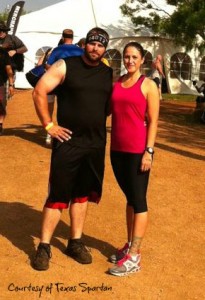 TTS: What tips and tricks helped you get started on your healthy journey and stay motivated? How do you achieve balance with your family, friends and job?
Texas Spartan: The best advice I have to offer is setting mini goals for yourself. Keep them realistic, keep them challenging, and do everything you can to reach them. If you're looking to lose weight, then set a realistic goal of how many pounds you'll lose in one month. If you want to be more physically active, then set workout goals. Just make them something you really want and don't let anything stand in your way of reaching them, especially yourself. I can tell you 101 reasons why I didn't have time to go to the gym tonight, but I went. Of course, families, children, work, friends, the laundry, the dishes, etc. are all important and need your attention. But if you're not healthy enough to address these responsibilities, then what? You and your health have to be a top priority. I'm sure you've heard the saying–one hour is four percent of your day. Everyone should be able to donate four percent of a day at least three times a week to live better. The best thing to do is to find the things that work for you. I love running with my dogs, and they love running. It took a while to train them, but now they can go for miles. It makes the days I don't want to run better. Also, try working out with friends. My boyfriend and a close friend of mine have been my workout partners. It gives me and my boyfriend extra time together doing something we both enjoy, and it gives me and my friend time to catch up while training. For the days I run or workout alone, I listen to music. I have playlists for long runs, weightlifting, regular runs and high-intensity workouts. They can really keep me going.
And there is always more you can learn. Explore lots of sites and lots of magazines and always keep changing things up, not just to avoid boredom, but to avoid plateaus. Your body is amazing, and it will adapt to your workouts. Don't be afraid to try new things. You have to get out of your comfort zone. I know, I know. It feels horrible, it's hard, and you don't know what you're doing. But you'll never learn if you don't try. I currently hate barbell cleans. They're hard and I mess up a lot, but oh well!
Most importantly, fight through every minute your mind tells you to quit. I have gone on eight mile plus runs when I've had to talk myself into taking each step. It sucks. And when you have a bad attitude like that, it's best to try to get out of your mind. It doesn't always work, so sometimes you just have to suck it up and keep going.
TTS: OK, now's your chance to give us one wonderful or unusual healthy living tip you have learned and any final Prairie Wife words of wisdom that we just shouldn't live without!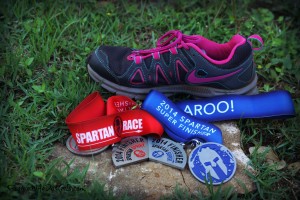 Texas Spartan: Don't be afraid. You'll never know what you and your body are capable of until you try. I was a chunky girl my whole life. I didn't wear my first bikini until I was 31, and I had a seriously hard time stepping out in it. I would have never imagined that I'd be rolling around in the mud and running obstacle course races. I sure as hell would have never thought I'd do a nine mile, 22 obstacle Spartan Super on Saturday morning and then get up the very next morning and run a four and a half mile, 20 obstacle Spartan Sprint. But I did it, and I finished in the top 10 percent of women! There will be times when you are tired, when you have nothing left but the mud on the bottom of your shoe, and you ask yourself, "What in the hell am I doing?" But that's when the magic happens. When you find yourself some place you haven't been before, doing something you've never done. All you needed was a pair of tennis shoes and a little determination. That's when you feel like a Spartan. Find your Spartan. Find the things that make you want to be a faster, stronger you and do it.
Don't forget, Texas Spartan will be checking in throughout the week, so leave her some comments and encouragement as she goes for the Spartan Trifecta!
Categories: Prairie Wife of the Week
Tags: , divorce, finish, motivation, obstacle, Prairie Wife, run, spartan, strong, weight, weightlift