Life Is Sweet #Giveaway
Posted April 23, 2014 by Prairie Wife - 7 comments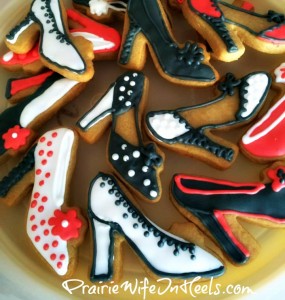 Here at PrairieWifeInHeels.com we are firm believers in the power of women! Our interviews each week with our Prairie Wife of the Week have been an amazing opportunity to share the stories of woman around the nation. Stories of strength, love, perseverance, and passion to create a better life for your family. Recently one of our past Prairie Wives struck out and took her passion to a new level.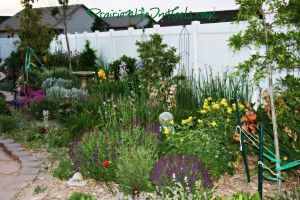 We met Cheleeo last year when we talked about her passion for home cooked meals, made with the best ingredients. She shared her tips and tricks for creating beautifully decorated cookies and inspired me to take my Christmas cookies to a whole new level! Spring has sprung and she is busy with her garden. In honor of Earth Day (it was yesterday but we are celebrating all week here at PrairieWifeInHeels.com) I thought that it would the perfect opportunity to share a little bit about Cheleeo's garden and her ability to cook delicious meals and decadent sweet treats using wholesome ingredients grown in her garden, or purchased from local growers (or as local as you can get in Wyoming).
In the dry, arid, windy plains of Wyoming it can be hard to get anything to grow, not to mention flourish. But Cheleeo, besides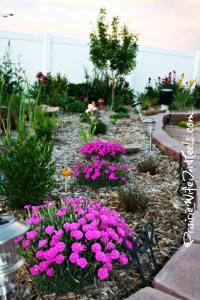 being an amazing chef, is a master gardener! Her lush flower garden defies the odds and she works hard to battle the elements and to coax her plants to grow. Her landscaping is both inventive and practical. She arranges plants so that there is always something green and colorful growing in every season. Her love of color shows with all the variations of bulbs, annuals, and perennials. The twists and turns of her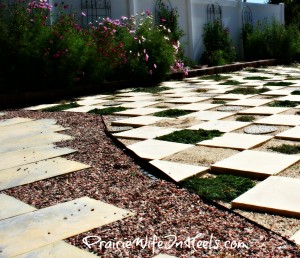 garden draw your eye to the deceivingly casual groups of plants. She invites whimsy with small statues and art spread amongst the flowers. Most of them were created by her, sometimes with a little help from her son. A little bit of planning goes a long way and her geometric patio is an example of pleasing symmetry with just the right amount of natural growth.
In her neatly arranged vegetable garden Cheleeo carefully groups plants in la
rge circles. She rotates her crops every year to ensure that the nutrients in the soil don't get depleted. It also helps her plants to stay hardy and disease free. She uses her own compost and worms to help create a healthy soil. Cheleeo starts her own seeds and often has so many extras that she gives them away to lucky friends. So far the herbs have been the most successful; specifically her perennial herbs and basil thrive.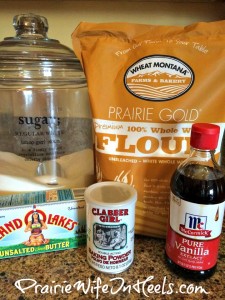 As I mentioned before Cheleeo has taken her passion for cooking and baking to a new level. We have interviewed several women who have turned their passion into a business and we at PrairieWifeInHeels.com are proud to welcome Cheleeo to our group of Prairie Wife entrepreneurs. Cheleeo has turned her love of color, wholesome treats, and cookies into an amazing new business called Life Is Sweet. She is now creating custom made cookies for any and every occasion, and delivering them both locally and nationwide. I've order a batch for Cowgirl G's birthday and as a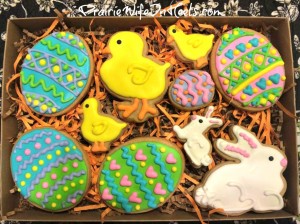 lovely addition to Cowboy J's First Communion Reception. Her sweet treats for Easter became the hot new hostess gift around here, and could be seen as cheerful centerpieces on many tables. Simply visit her Facebook Page and message her with your order (don't forget to give her your contact information) or email any orders or questions to lifeissweetcookie@yahoo.com . Keep your eyes peeled for her blog in the future about entertaining and of course…cookies! She will also be checking the comment section here so feel free to ask away.
We are also excited to offer an amazing giveaway! Life Is Sweet has some beautiful Spring Cookies and is giving away a large box (worth $24) to one lucky PrairieWifeInHeels.com reader! The giveaway starts April 23 at 6:00 AM and ends April 30 at 6:00 PM. Cookies will be mailed on Friday May 2.
THIS GIVEAWAY IS NOW OVER!
Categories: Product Reviews, Reviews
Tags: , business, cookies, Earth, Garden, Giveaway, Prairie Wife, Sweets