Join Our Virtual Baby Shower!
Posted January 24, 2015 by Texas Two Steppin' - 5 comments
Texas Two Steppin': As you know, Prairie Wife is about to give us all another Cowbaby to love. I wanted to find a unique way to welcome my niece/goddaughter into the world and show my little sister how special I think she is. Last week her friends threw her an awesome shower, but my work obligations didn't allow me to attend. Phooey. So I have commandeered the blog and we are going to have a Virtual Baby Shower! That way all of us can be a part of this special event for PrairieWifeInHeels.com!
Just post a comment here or on our Twitter and Facebook pages sharing your congratulations and well wishes for a quick, painless and drama-free delivery! Prairie Wife is not a fan of baby shower games, but she does love to gather guesses on the birth day, weight and length, so be sure to add your thoughts in your note below (I said Feb. 14 ;)).
So let's get this party started, and to show you how it's done I've enlisted the help of TallGirlJ, BonitaBlueEyes and former Prairie Wife of the Week, Lindsey. P.S.–Love you PW, and I can still surprise you after all these years!
 BonitaBlueEye's 10 Reasons PW is Amazing and Shouldn't Stop at #5
1)  She's real. She'll always tell the truth in an eloquent way and be herself.
2) She's a great mother, and should seriously write her own parenting book.
3) She treats everyone the same and will  seriously talk to anyone.
4) She'll take time from her very busy life to be there for her friends.
5) She taught me that it is okay to not have the house perfect all the time.  Happy children come first.
6) She volunteers much of her time to her church and children's school.
7) She's fun. Pure, sober, belly-laughing fun.
8) She understands that to give her best to her family she must care for and take time for herself.
9) She's willing to acquire all kinds of tough Prairie Wife badges for her family that I couldn't begin to dream of doing. (She had me feed her horses one day and it about knocked me over).
10) She's witty and always says the right thing at the right time.
Congratulations on your baby girl, my dear!
 TallGirlJ: I have now had the pleasure of having Prairie Wife in my life for over six years. In this time I have gotten to know her and love her; she is one of my best friends. I have seen her welcome home two of her four babies. I even got to be in the room when she welcomed Cowboy C into this world–what an amazing experience that she shared! I cannot wait to meet Cowbaby 5 and see what she will add to this already amazing family. I am also so glad that we got to share being preggo together; who better to indulge guilt-free with than your BFF! Congratulations and lots of love to this beautiful, smart, caring, giving friend who I tease about getting what she wants (but in truth she deserves all the wonderful blessing she gets)!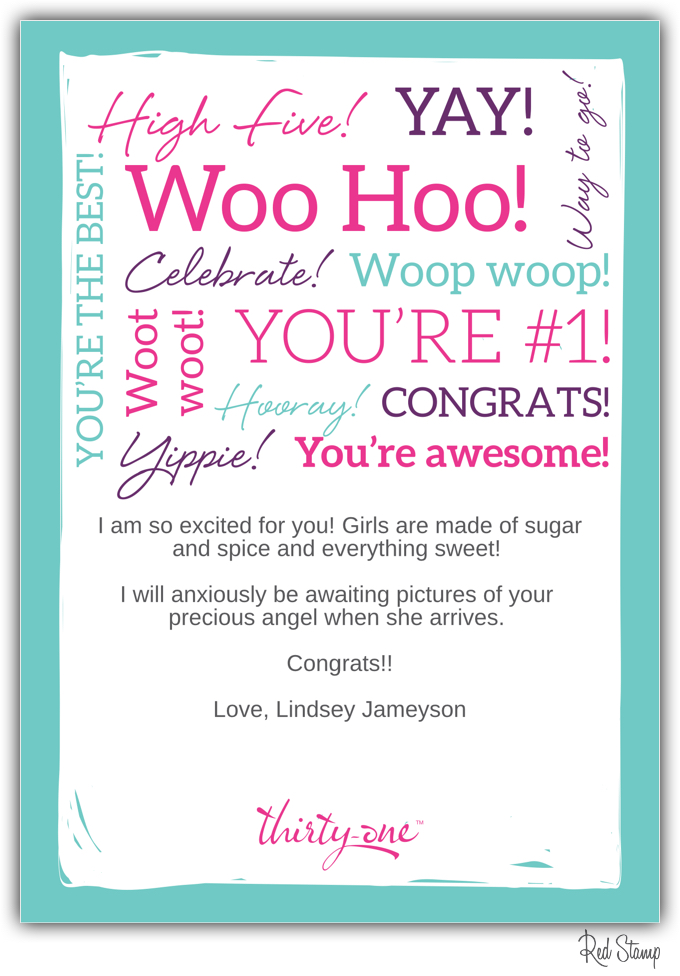 Come on, join our Virtual Baby Shower now!
Categories: Life As It Happens, Parenting
Tags: , baby, congratulations, party, shower, virtual