I'm Headed to Mom 2.0 and I am Equal Parts Terrified and Thrilled
Posted April 23, 2019 by Prairie Wife - 2 comments
Almost a year ago I made the decision to focus on the Prairie Wife brand.
Following the first-ever Poise Purpose Passion Conference I decided to become even more focused and I wrote down some specific goals for 2019.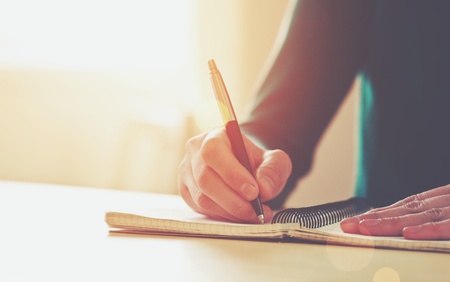 Holy cow I had no idea how quickly things would move when I wrote those goals down!
In one year I went from a 5 minute once weekly segment on a local AM station, to being on the air EVERY WEEKDAY 6-10am with my own show "Doc and Prairie Wife in the Mornings" on My Country 95.5!
I wanted to book one paid speaking job for 2019.
I now have 4 in my calendar with a few more in the works.
I wanted to learn how to be an Emcee for local events.
I have now been the Emcee at almost 30 Thankful Thursdays (with a few terrifying times acting as Auctioneer as well) and had the honor of working with two local organizations just this last month as the Emcee at their yearly galas.
I only have one goal left to meet this year from that list I wrote in 2018…
Go to a conference and learn how to build my brand/become a better speaker.
I came across Mom 2.0 on Twitter and after reading about it I decided this was THE ONE. The conference that I had to go to, the event that would take me to the next level of goal slaying!
"Mom 2.0 is the premier professional conference and gathering of influencers who create content online and on air in parenting, entertainment, food, politics, business, marketing, technology, social change, travel and design. Every year, women leaders in media and business converge at the Summit to compare notes, discuss ideas, and forecast what's next for women online and in the marketplace."
Doesn't that sound perfect for me?!
When I learned it was in Austin TX this year, a mere 30 minutes away from my big sis, I knew I HAD to go.
I called The Cowboy and asked him if he could hold down the fort while I was gone. He assured me he could and then mentioned I would be gone on our daughters birthday. #momfail
When I realized this, I told him that it wasn't meant to be. I have never been gone on any of the Cowkids' birthdays and I wasn't about to start.
Instead of letting me walk away, he encouraged me to take her with me for some fun. I called my sister and she was more than happy to spoil Cowgirl G rotten while I attended the conference. I used my freshly earned radio money to pay for it all (a proud moment I can't lie) and began to devour the emails about the event.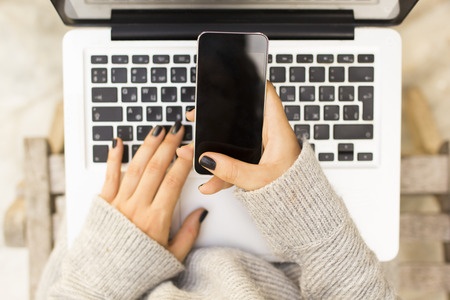 At The Cowboy's prompting, I even applied to be a speaker at the event. Even though I wasn't chosen I am SO glad I did it. It was truly a learning experience and forced me to really look into what I have learned over the last almost 6 years of blogging…and what I still NEED to learn!
But here is the honest truth.
I am terrified to attend this.
It will be me and hundreds of other women I don't know.
Perusing pics from the Mom 2.0 event last year, it was full of groups of women and friends smiling happily and looking darling and confident in on-trend outfits and fedoras (a look this Wyo gal definitely cannot pull off).
Did I mention I am going all alone? That I do not know anyone at this event?
That I will have three days straight of trying to figure out where to sit at the conference, what classes to attend, and who to eat with. Who will I find to walk down to the after-dinner concert with me and back to the hotel?
Do I want to wake up early and do the group run or yoga class ON MY OWN?
You guys. I am suddenly an angsty 14-year-old girl.
I kid you not, I am stress sweating as I type this just thinking about all the ways this could go wrong and crush my spirit.
I legit thought about backing out 20 times but then…oh but then.
The Universe sent me a sign.
Brene Brown is going to be the keynote speaker.
There is NO WAY IN HELL I will miss a chance to hear her talk, I never in my wildest dreams ever thought I would get the chance! I AM THRILLED!
Her book "The Gifts of Imperfection" came into my life at the perfect time to help me make positive changes that have led me to a kind of joy I have never experienced before.
I am currently working my way through "Daring Greatly" and may or may not have had time in the last few days to watch her Netflix special "The Call to Courage".
Yes, readers, the irony of all this is not lost on me.
I didn't say I wasn't going to go. I never said I was going to skip it and stay home because I was scared.
I simply admitted to BEING terrified…which really does follow Brene Brown's advice because I am being vulnerable!
I keep telling myself all the reasons this will be fine.
If I can transition from working mom to SAHM and move to the middle of nowhere Wyoming and create a beautiful life with 5 children and a gazillion animals, I can handle a three-day conference.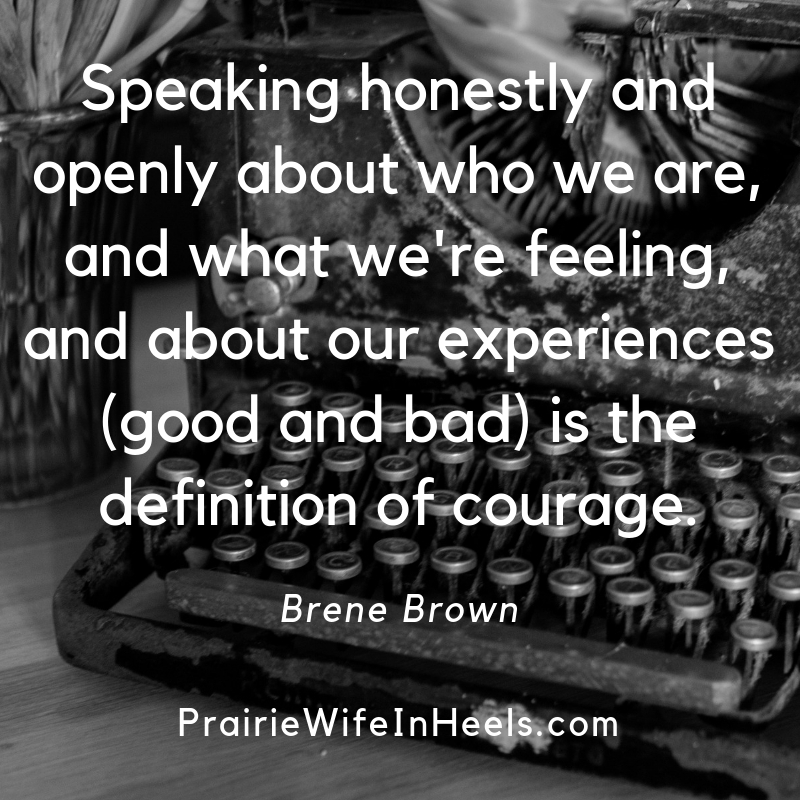 I think I can, I think I can…
Make sure you follow us on Instagram and Twitter to find out how all this works out…and if you're the type to pray or send good vibes my way…I'll take them all!
XOXOXO
Prairie Wife
PS Want to book me to speak or Emcee your next event? Follow this link!
PPS Want to attend this years' Poise Purpose Passion "We Ignite" Event? Learn more here!
Categories: Life As It Happens, Prairie Life
Tags: , building your brand, business, conference, education, facing fear, growing, learning, mom 2.o