Girl Stop Apologizing by Rachel Hollis
Posted April 19, 2019 by Prairie Wife -
Right off the bat, you should know that I loved Rachel Hollis' book "Girl Wash Your Face" and I equally loved her "Made for More" special on Amazon.com (yes I was ugly crying at parts). I devoured her fiction books and would love for her to venture into this genre again!
I follow Rachel Hollis on Instagram but do NOT religiously stop by her blog. I consider myself a fan of hers, but not a super hardcore one, I do NOT own any of her notebooks and have never purchased any of her other gear.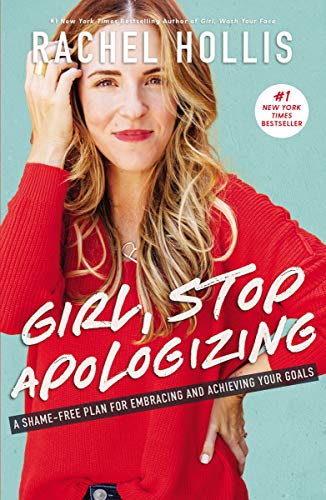 Now that I've put all that out there I'm ready to launch into my review of her most recent book, "Girl Stop Apologizing."
I'm not sure what I expected when I began this book, and while I enjoyed it, I can't say I loved it. If I had to rate it, it would get 3.5 out of 5 stars.
Yes, it's full of lots of spunky words of wisdom.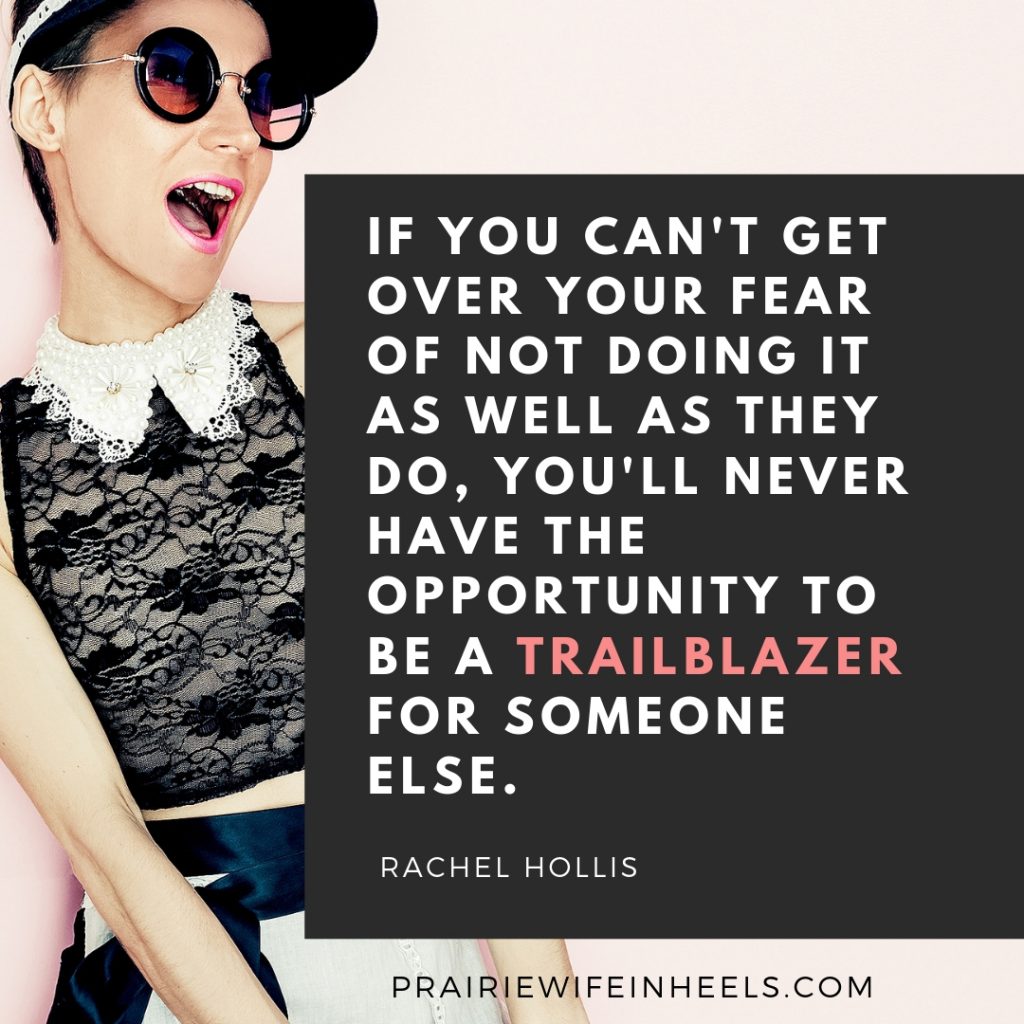 Yes, it's inspirational.
Yes, it has those fun and relatable stories that Hollis is known for.
For me, it started out strong and then fell flat somewhere around the middle. I can't give you an exact page number because I was listening to it on Audible.
Here's the deal…I felt like her first book applied to pretty much every woman, SAHM, working mom, business CEO's, grandma's…everyone!
This book seemed almost exclusively geared towards working moms, and even though that's me, I found myself a bit disenchanted.
Her advice about taking care of yourself and how to create step by step goals (and achieve them even when faced with the real chaos of living life) was spot on.
But the only example she used that could be applied to a SAHM, or moms that are just fine with where they are in their career, all involved fitness and health goals.
Not to be rude, but SAHM have other things they deal with besides losing the baby weight.
What about setting a goal to get your kids on track with a regular bedtime routine?
How about using the tips about spending time wisely to ensure that you can spend naptime catching up on Netflix rather than frantically cleaning the house or paying bills?
Or maybe how time management also applies to not over-scheduling your kids?
Of course, as I write this post, I realized that Hollis never was a SAHM, has no legit clue about what it's like…and says it often in the book.
Having never experienced the SAHM life how could I expect her to talk about it, or use examples of how a SAHM could use her goals in her life?
Yet, I can't help but feel that maybe it should be made a bit clearer that this book is basically geared towards woman looking to forge ahead in their career.
As I said before, the beginning had me hooked and tuned in.
There were plenty of dashes of wisdom about thinking about who you are and want to be, where you want to be in 5 years (I loved that part) and learning to shrug off the opinions of others that don't matter.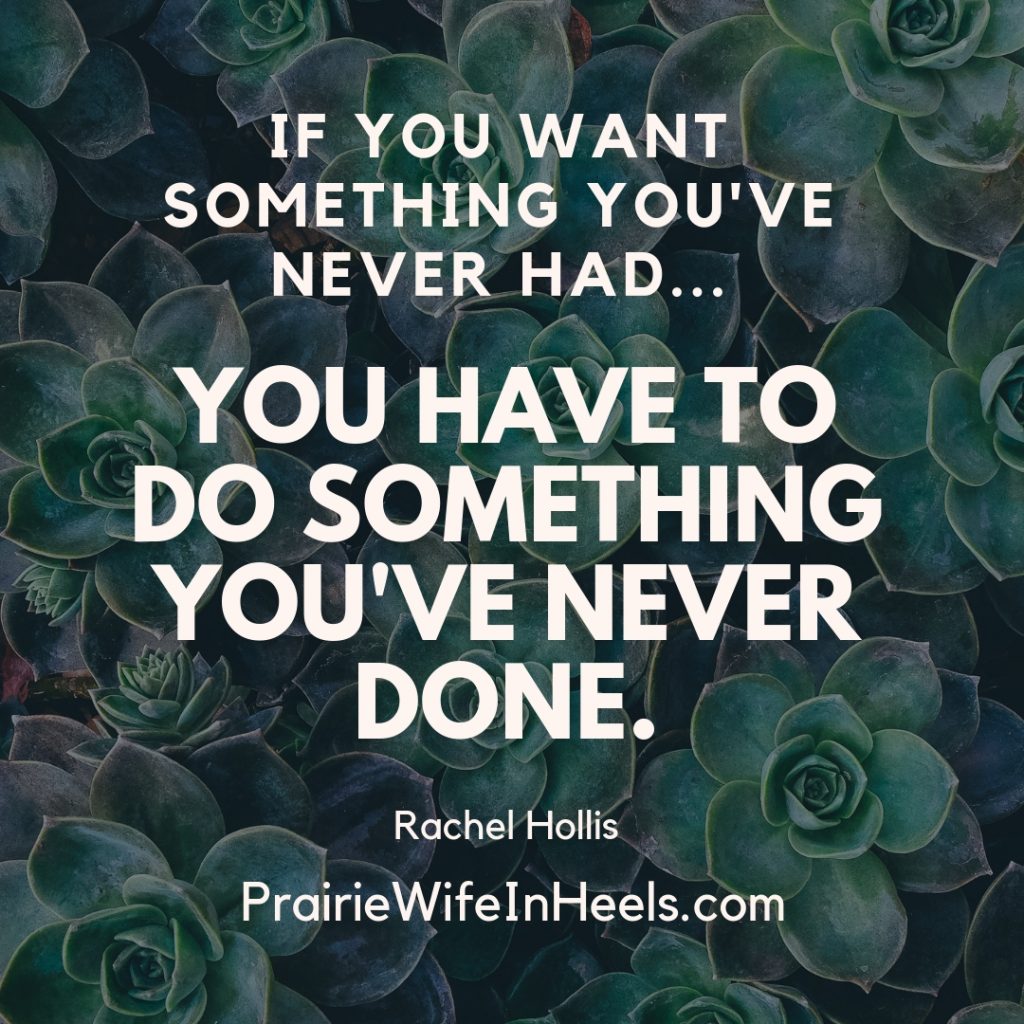 Admitably, it threw me was when she clearly said that you don't need to think about your husband (or partner) or family when forming your goals. I can't get behind that. I deeply thought about my children and husband when I decided to go back to work.
Even now, with how much I love my job, if I saw that my family was suffering because of it I would 100% leave it with no regrets or what ifs.
My family comes before my work and career, before the blog, before speaking engagements.
I understand after reading this book that perhaps that's not where Hollis is.
I'm OK with that, after all, it's her life.
MY deepest innermost dream has always been to be a mother, and not once in the book does Hollis ever reference this as a possibility.
The dreams she talks about all have to do with career or health goals, writing books or making more money with your direct sales biz.
I think in the end that's why I didn't love this book, I felt left out, and a bit less than.
Granted, it wasn't her job to include me (or other women like me)…but I kinda wish she had.
Have you read it?
I'd love to hear your thoughts!
Categories: Book Reviews, Reviews
Tags: , Book Review, girl stop apologizing, goals, rachel hollis, Working mom