Amazing Skin Support From Essential Oils
Posted April 16, 2019 by Guest Poster - 11 comments
Hi everyone! I am Lindsey and I am so happy to be sharing my love of essential oils and good clean living with you. I have used essential oils for 8 years to support myself and my family. We use them for everything from immune support, emotional support, and hormone support to creating a safe chemical free environment for us to live in.  I have always been a fan of ALL things natural.
Does your skin appear dull, are you noticing more fine lines and wrinkles, or maybe you struggle with blemishes?
What about looking into a natural way to get that glow back and help support those pesky problem areas?
Did you know that you can use Young Living Essential Oils for the most Amazing Skin Support?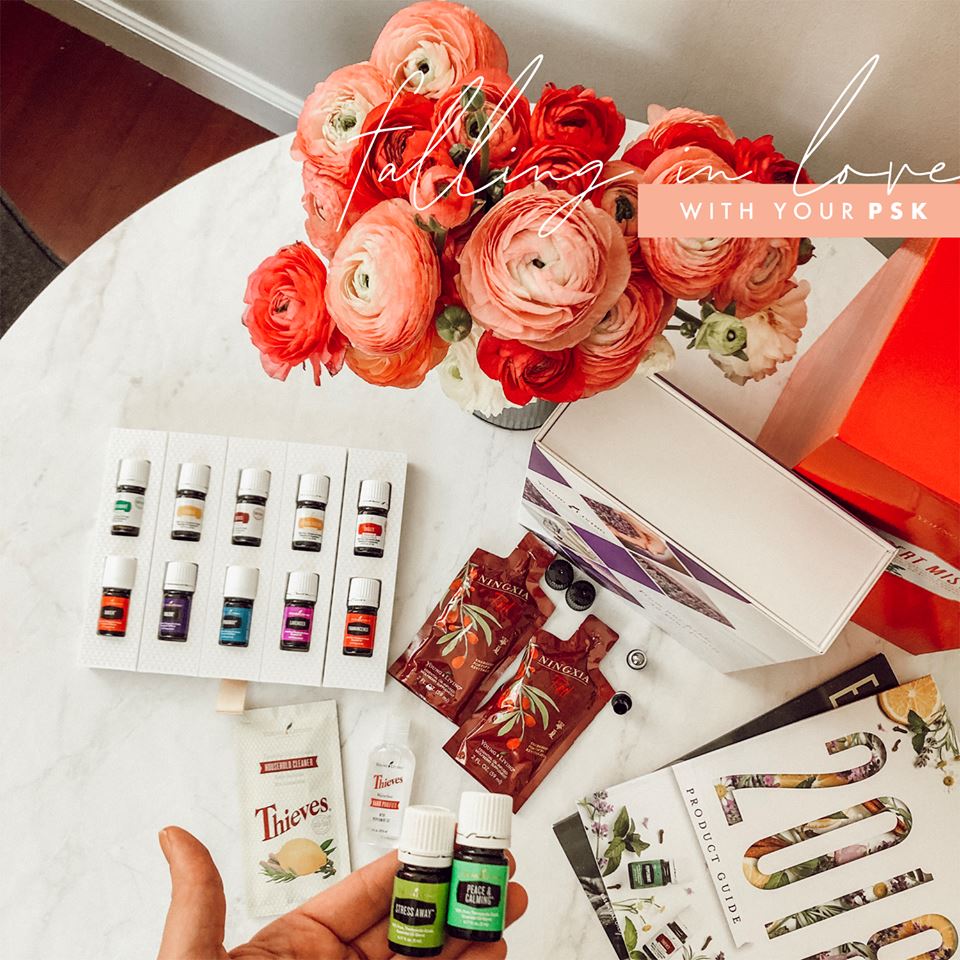 Today, let's talk about some of the Essential Oils that you can use in your skin care regimen. Skin care is very individualized to your skin type, it's important to know the oils that can help support your skin and create that beautiful glow we ALL want!
Consistency is Key
Keep a Consistent Skincare Routine by washing and moisturizing in the morning and evening.
Customize your skin care
Whether you have sensitive, oily or dry skin you can add 10-15 drops of oil to every 2 ounces of your moisturizer.
Match your skin type
For dry skin: Your face may crave moisture but avoid heavy lotions that don't absorb well. Choose a formula you can massage deep into your complexion to relieve dryness.
For oily skin: Did you know that using oil in your skin care can help balance out the natural oils your already possess? Reach for oils that target the appearance of blemishes to give your face a fresh look.
For maturing skin: Over time skin changes and requires more moisture. Look for oils that boost the appearance of youthful-looking skin.
For neutral skin: Not too oily, not too dry? Mix your approach to target oily spots and moisturize dry areas using specific oils to get that custom blend that's just right for your face!
If you would like to learn more about skin support or how to incorporate essential oils into your life EMAIL ME HERE and put oils in the subject line.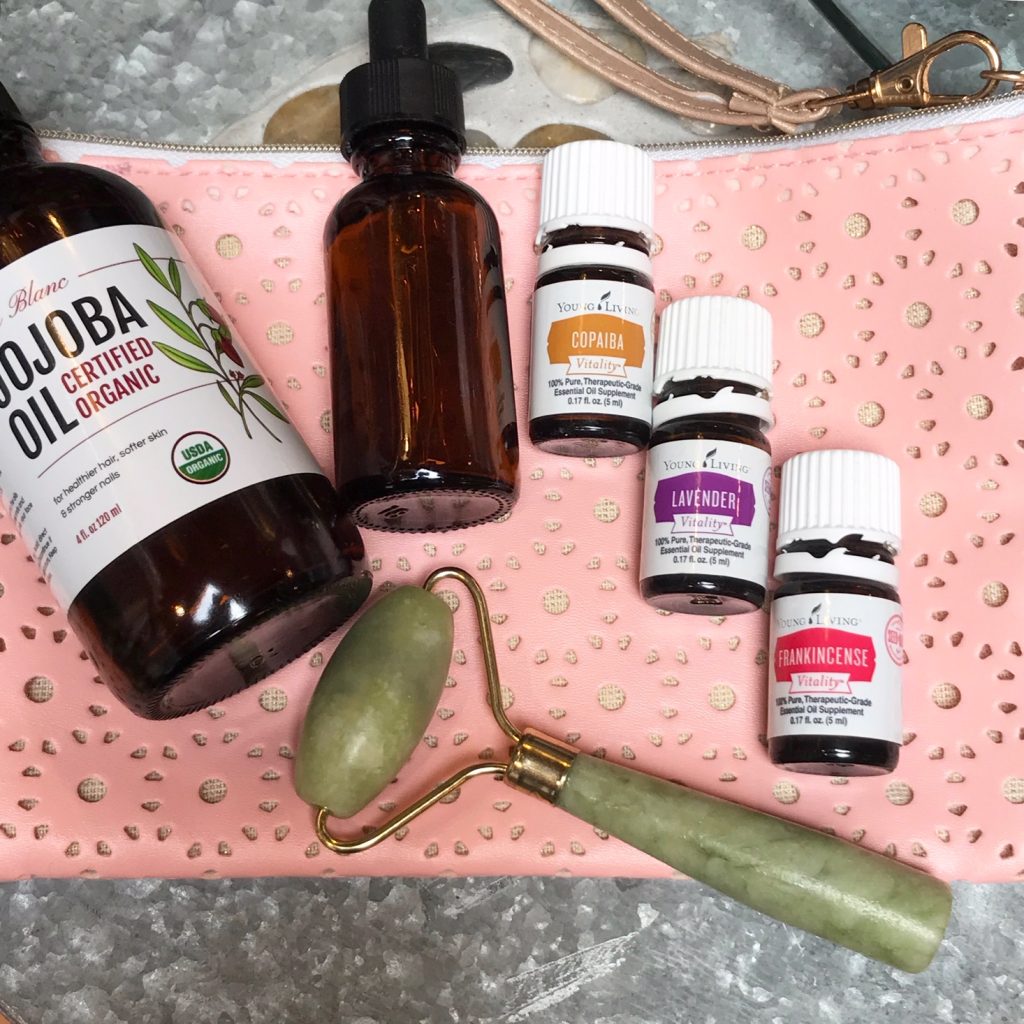 Here are some oils that your skin can benefit from…
+ HELICHRYSUM: Blossom in confidence at any age with Helichrysum essential oil. Add this rich, floral oil to your skin care routine to smooth the appearance of skin.
Benefits: Smooths, refreshes, and cleanses skin
+ ROYAL HAWAIIAN SANDALWOOD: Royal Hawaiian Sandalwood invites warm, sweet notes into your skin care products and gives your face luxurious pampering. Radiate outwards with Royal Hawaiian Sandalwood!
Benefits: Illuminates and enhances healthy-looking skin
+ LAVENDER: Relax and unwind with Lavender's calming scent in your skin care products during your bedtime routine. With all the benefits, there's no mystery why Lavender is one of YL's most popular essential oils.
Benefits: Cleanses, nourishes, and boosts fresh, youthful-looking skin
+ SACRED FRANKINCENSE: Welcome tranquility into your room after sundown by adding a few drops of Sacred Frankincense to your nighttime skin care routine. Use it to reduce the appearance of blemishes and enhance your even-looking skin tone.
Benefits: Evens and highlights your complexion
+ COPAIBA: Enhance your natural glow! Add Copaiba to your skin care routine for an extra boost of brilliance.
Benefits: Moisturizes, comforts, and supports radiant-looking skin
+ CEDARWOOD: Let Cedarwood soothe your skin when irritation occurs or simply use it in everyday skin care products for its sweet, captivating aroma.
Benefits: Cleanses, moisturizes, and soothes skin
How awesome is it that?
You can customize your own skincare routine by adding essential oils to help balance and support your skin.
This month I am giving away the Glow Serum that I use twice a day. Lavender, Frankincense, and Copaiba topped off with Jojoba Oil and a Jade Roller.
For more info on YL Essential Oil Products  CLICK HERE
Hop over and like my Instagram and Follow me to continue to learn how to incorporate essential oils into your daily life.
To enter to win a chance for a Glow Serum and a Jade Face Roller let me know in the comments what you would like to learn more about next month. You can earn more points towards the giveaway by following us on social media through the form below.
Categories: #GiveAways, Beauty, Health and Wellness, This and That
Tags: , essential oils, face, Giveaway, natural skin care, skin care, young living oils