How Much Can YOU Take?
Posted January 11, 2019 by Prairie Wife - 6 comments
Last month I met with Guru Joe to chat about how I've been doing. I'm proud to say that I have been feeling more joyful and balanced. I can see how learning how to soften (towards myself and others) has led to a feeling of calm strength that I've never had before. Being more vulnerable and speaking about what I need to my family and friends has been both empowering and positive.
And all this work has led to a pretty big change that I'll share with you on the 22nd.
As I blabbed on and on to Guru Joe about this big exciting news I went into all the ways The Cowboy and I were planning ahead so this transition would go smoothly (no it's not a baby). The Cowboy and I had a huge conversation and let go of some previous commitments and expectations that would end up doing more harm than good as we moved forward.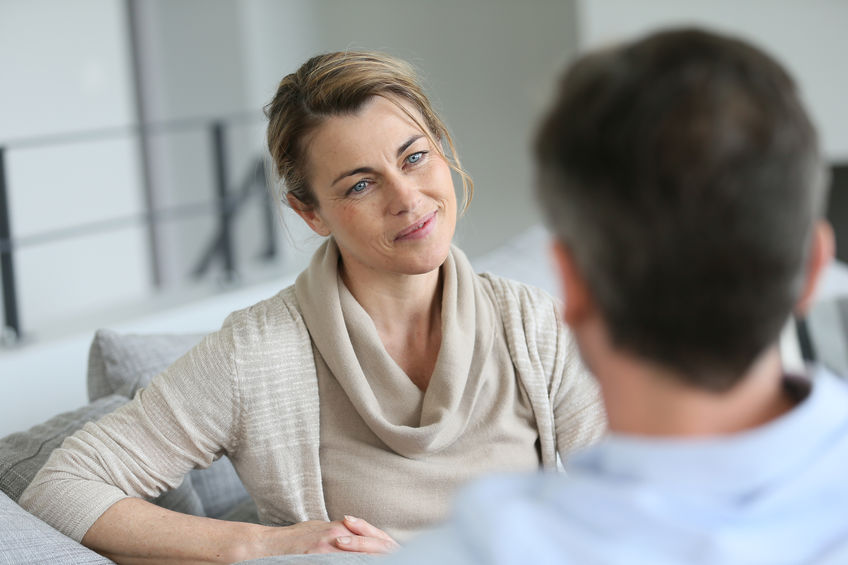 When I finally paused and looked at Guru Joe I was expecting a verbal pat on the back for all the communicating and planning I had done.
Instead, he said, "Millions of people are one paycheck away from homelessness."
I stared at him blankly and he calmly looked back at me.
He finally took pity on me and explained what he meant, and in true Guru Joe fashion, it applied to our situation perfectly.
He told me that most people have their life organized and balanced so that they can move through each day fairly well…but that all it takes is one bad thing to happen to completely and utterly grenade that balancing act. Guru Joe appreciated all the time and effort The Cowboy and I put into integrating this huge amazing big change (no we aren't moving) into our lives. Yet he was concerned that we hadn't given ourselves any wiggle room. He knows nothing is ever easy, dull, or simple on the prairie.
And he was/is right.
I went back home and had another talk with The Cowboy and we made sure we had some wiggle room in case our perfectly laid plans fell apart.
Wouldn't you know it…we didn't have to wait long to see if we had left enough wiggle room.
On Tuesday a Cowkid (who will remain nameless) left a hose next to the house running. We were gone all day and the entire basement was flooded. No, the Cowkid wasn't in trouble…I've left the hose running in the horse trough enough times to know these things happen.
We have to remove all of the carpets, cut 3 feet of drywall out of almost every wall in the basement, drag the insulation out and put it all back together again. This, of course, means we also need to empty everything out of our 1,500 sq ft basement (playroom, living/TV room, and two bedrooms where 3 Cowkids sleep)…and find a place for these three Cowkids to sleep and keep their clothes until it's all put together again.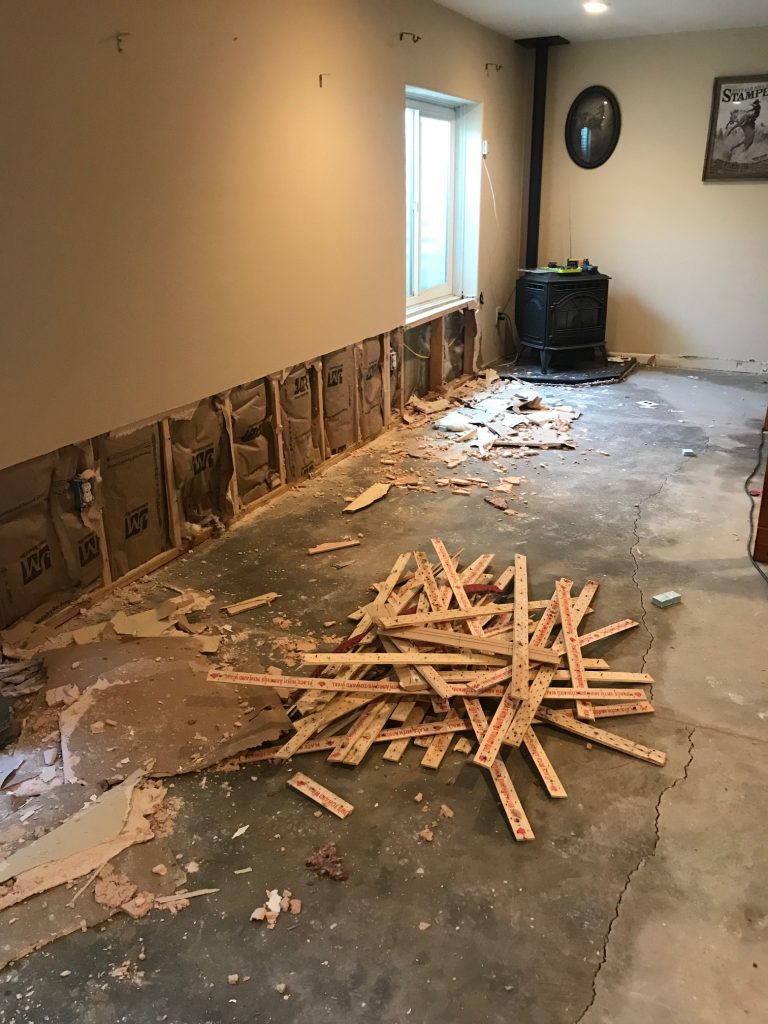 Did I mention The Cowboy has to leave for a week of work?
Or that my brother is coming to visit?
Talk about a test!
I'm happy to say that I think we're doing all right.
I'd be a liar if didn't mention there were some tense moments as we tried to decide what needed to be done first.
I'm planning on this taking a month to fix, and if it's done sooner great. If it takes 6 weeks we'll survive. I've taken this as an opportunity to do one heck of a purge in our basement. We've already donated a truck full of toys and books and a horse trailer full of wet carpet and throw away stuff.
It could have been worse.
As I was frantically grabbing items off the floor in those first moments of panic, I noticed smoke coming from the wall. I had enough sense to run up and turn off the breaker, which means we only had a flood, not a flood AND fire. None of the furniture was ruined.
I hung tight to my 2019 goal to pause and kept myself from saying lots of things to lots of people that would not have been helpful. I paused, and even though I had some plans I really didn't want to cancel, I did it anyway. I knew, in the end, I needed to get things around here done so we could keep swimming (no pun intended) and not just tread water.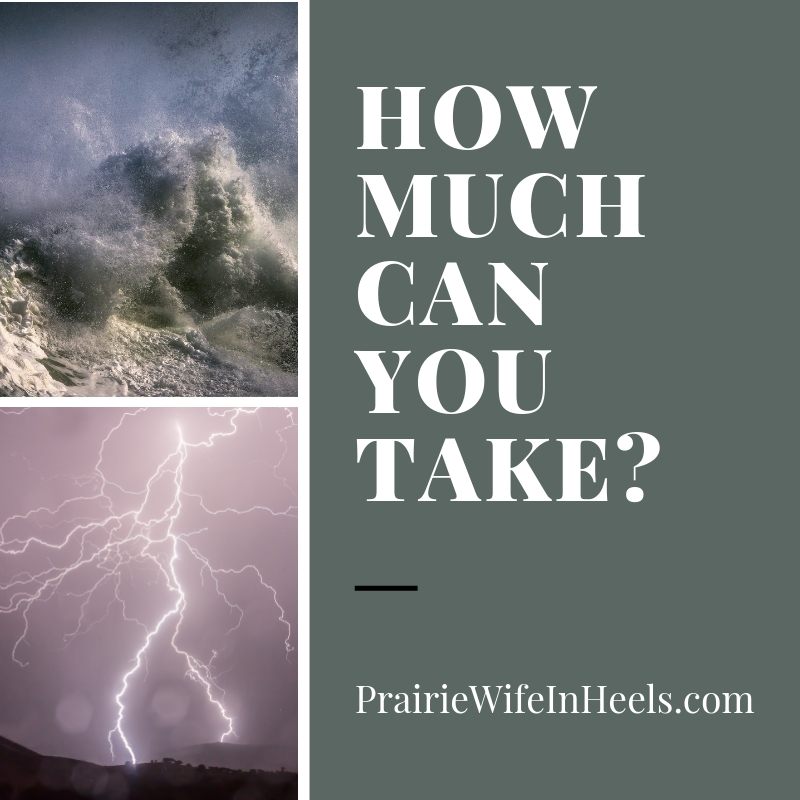 So, I want to take a moment and ask you, how much can you take?
Have you left yourself any wiggle room?
If something unpredictable happened right now could you keep swimming forward with life as you handled it…or would you end up drowning?
NOTE: Because God has a wicked sense of humor I wanted to add that I had 3/4 of this post written (about 45 min of work) when it suddenly disappeared and I couldn't get the auto saved draft back. 
Haha God…touche!
Categories: Life As It Happens, Prairie Life
Tags: , advice, change, help, how much can you take, Stress, stress relief, support