Some Winter Entertainment
Posted January 18, 2019 by Prairie Wife -
January and February are always the hardest months.
The long nights and cold weather (and wind if you live in Wyoming) can start feeling like they'll never end. I feel like this year has been even worse than usual. Not because of terrible weather, but because of the lack of snow. At least the snow keeps the kids entertained, and looks pretty! Now it's just cold and dreary and dull…
If you find yourself feeling the same way I have two TV shows (both can be found on Netflix) and two books that may keep you entertained, and make these last few weeks of winter bearable!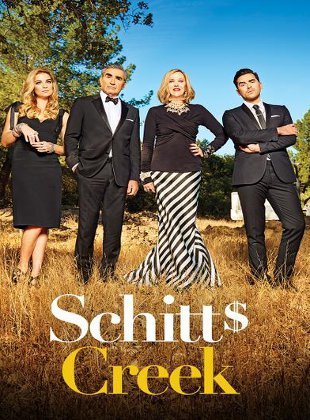 I have no idea why it took me so long to come across this show. After all, it has been around since 2015. The Cowboy and I came across Schitt's Creek on Netflix and we were instantly hooked. It stars Eugene Levy (the dad from American Pie) and Catherine O'Hara (the mom from Home Alone) as two billionaires that suddenly have all their worldly possessions taken away. All they have left is a town named Schitt's Creek which was bought as a joke for their son, played by Dan Levy (yes he IS Euguene's son in real life). Their daughter (played by Annie Murphy) and son do NOT handle the transition to trashy motel living in a podunk town well at all! I can't decide which family member is my favorite, they are all so dang funny. The Cowboy and I NEVER agree on shows to watch and it was an absolute joy to find one we both equally enjoyed. Every single person I have had watch the show has also loved it…and they constantly text me updates. It's hilarious, heartwarming, thought provoking and I have to give HUGE props to the writers!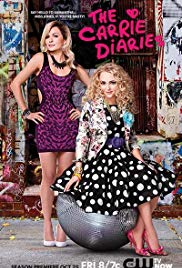 I know that I am technically two decades older than the target audience for this show, and I'm OK with that. I am a die-hard Sex in the City fan (yes I even loved the movies) so I love this show simply because of that connection. The Carrie Diaries shows us a teenage Carrie living in Connecticut while trying to follow her dreams of a life of fame and fabulousness in NYC. It's full of  80's clothes and culture and that alone makes it worth a watch. The teenage angst is taken up a notch (or three) past anything most of us have experienced but it makes for good TV. My only complaint is that there are only two seasons to watch!
The Last of the Stanfields by Marc Levy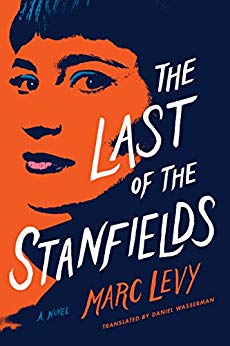 This modern mystery and love story has enough twist and turns to keep even the savviest reader guessing. Elenore receives a mysterious letter that causes her to question all that she thought she knew about her deceased mother. Her father and brother refuse to reveal what little they know and so Elenore begins a cross-continent search to find the truth. Flashbacks keep the reader one step ahead but somehow still surprised!
The Rules of Magic by Alice Hoffman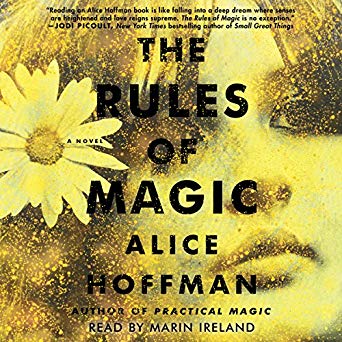 This is the prequel to the bestselling book Practical Magic (I loved both the book and movie even though they are completely different) and dare I say it's better?! This tells the story of the Aunts (and an Uncle we never knew about) from their childhood in NYC to the arrival of Sally and Gillian. at the old house on Magnolia Street. I had to ponder for a while before I decided what I wanted to say about this book…In the end, I think the best way to describe this book is with these words. Captivating, lyrical, heart wrenching, thought-provoking and a pure joy to read (or listen on audible).
Any book or TV suggestions for me?!
Categories: Book Reviews, Reviews
Tags: , Book Reviews, netflix, schitts creek, show reviews, the carrie diaries, the last of the stanfields, the rules of magic