Big News on the Prairie!
Posted January 22, 2019 by Prairie Wife - 6 comments
I mentioned to you last week that I would have some BIG news for you today.
And here is my news…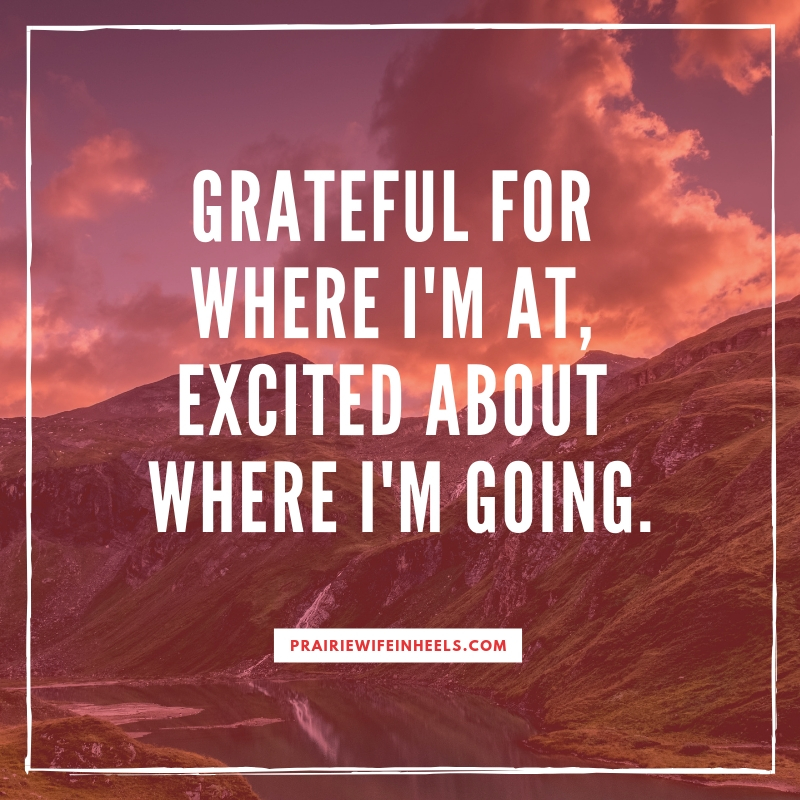 After a decade of being a SAHM with a bit of that time as a Work From Home Mom, I am officially back in the workforce.
For the last few months, I've been working at My Country 95.5 a local country music station, as a DJ. You've also been able to hear me on Monday mornings on K2 AM1030. It has been a wonderful job, and the hours were 100% flexible with my crazy life as a mom to 5 busy Cowkids, blogger, and speaker.
Recently the powers that be offered me an amazing opportunity, that I could have turned down, but I really didn't want to.
The Cowboy and I spent several days talking about the pros and cons, making sure we had lots of wiggle room and that it was the right choice for our entire family, not just me. While it is very true that if mama ain't happy, no one is happy. It is also true that if mama is a hot stressed out unbalanced mess, everyone will suffer. After lots of thought and some prayer, we decided to go for it.
I am pleased to announce that you can now hear my every weekday on the My Country Morning Show with Doc and Praire Wife. It's the perfect mixture of talk and music, and in my opinion, the best possible way to start your day 😉
We're on 6-10am MST M-F and you can live stream us from the My Country Website or listen using the free My Country mobile app (or even with Alexa).
YES we take call-ins (in fact we encourage them) so if you like (or don't like) something you hear give us a call (307)473-9550
I am super excited for this chance to keep on spreading the word about living a life of grit and grace!
Oh, one more thing.
The posting schedule will continue to remain the same here at PrairieWifeInHeels.com with new content every Tuesday and Friday and a LIVE Facebook every Wed/Thur. Don't forget I'm also available for speaking engagements as well!
Categories: Life As It Happens, Prairie Life
Tags: , change, excited, my country, my country morning show, new job, prairie wife and doc, Working mom