Have Some Time To Read? Take A Look At These Books
Posted October 2, 2020 by Prairie Wife -
You would think with all five Cowkids in school I would have lots of time to read…but it turns out that somehow, I think I'm actually busier than ever before.
Maybe it's the fact that in Wyoming things are continuing to open up (praise Jesus) and I am back speaking at events and Emceeing.
Perhaps it's the extra time I've been spending working out trying to get the arms of my dreams…or maybe it's the 100 plus miles I sometimes drive daily between work and getting kids to sports practices and games?
I guess I wrote all that whining as a way to say, sorry it has been a while since I gave you any new books to read, but I promise when you see what I HAVE read (or listened to) you'll forgive me because there are some great ones here.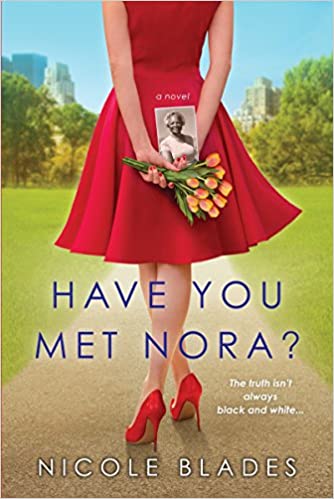 "Have You Met Nora?" By Nicole Blades
I first met Nicole Blades at Mom2.0 two years ago. She gave a talk on being inclusive and making room for other voices in your writing, and it was amazing. When I learned at the end of the talk that she was also an author I made a mental note to read her books. Finally, I had the chance to read her novel "Have You Met Nora?" this last month! I admit, I was not prepared for the deep topics it covers…from racial bias to sexual abuse and mental health, this book fearlessly talks about it all in a raw and powerful way. Blades' book also has more than a dash of intrigue and romance. Nora is the biracial daughter of a Caribbean woman and an absent white father. She has successfully kept her bi-racial heritage a secret from everyone, including her fiance. This book will hook you and keep you guessing up until the very end…will Nora ever accept who she is?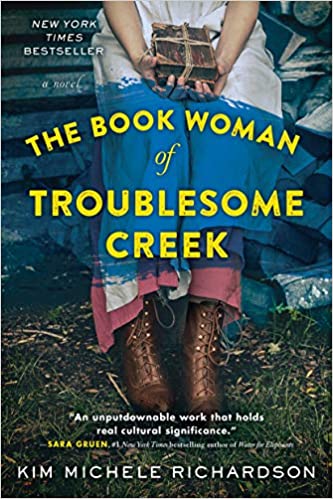 "The Book Woman of Troublesome Creek" by Kim Michele Richardson
I admit to having done a terrible job researching this book before I read it. I knew it was about a traveling female librarian in historic Appalachia and that she had blue skin, and therefore assumed it was a Fantasy novel. It turns out this book is actually based on TRUE facts. There really was a group of people living in rural Kentucky that had blue skin and there WAS a project started by Roosevelt that paid for librarians to deliver books to rural areas on horseback. This book takes the story to a deeper level as the heroine Cussy deals with racism (nothing is lower than a "blue" in the eyes of the townsfolk), sexism, and the harsh truths of poverty. Have some kleenex ready, you're going to need it…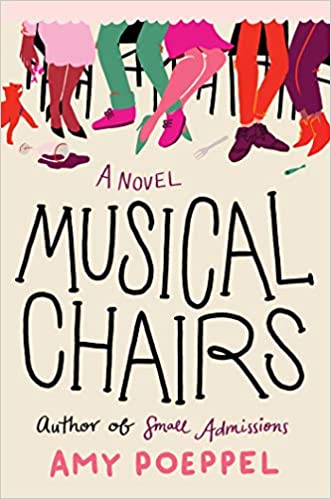 I was already a fan of Amy Poeppel after reading "Small Admissions" so I wasn't surprised that I loved her latest novel too. What I didn't expect was that I would be left longing for a vacation home in the country after reading it! Poeppel's main character Bridget is a brilliant cellist and the daughter of a famous composer. For decades, her best friend Will and she have fought to make a living off their music. While moderately successful, this book has both of the characters asking "How long is too long to hold onto a dream?" Add in a few quirky characters, a romantic twist or 20, and the looming question "Who IS the father of Bridget's twins?" and you can see why I enjoyed this fast-paced well-written book so much!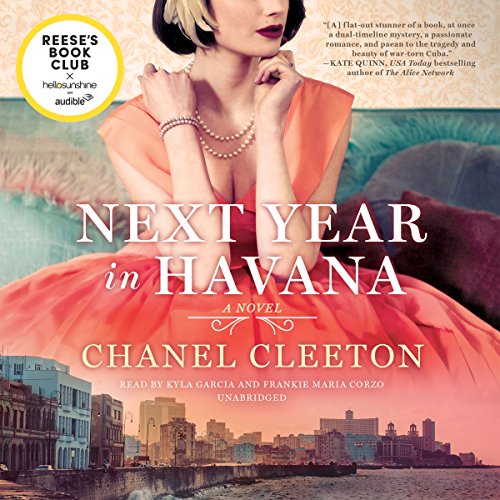 Next Year In Havana by Chanel Cleeton
I am so thankful I picked this book to listen to on Audible, I truly think that hearing it rather than reading it allowed me to connect with this book in a more intimate way. I picked this book thinking it would be a fun historical fiction romance, I wasn't prepared for the amazing history lesson that came along with it! Cuban American Marisol goes to newly open Cuba to find the perfect place for her Grandmother's ashes. Along the way, she learns the truth behind her family's tumultuous past and escape from Cuba after the revolution in the late '50s. While discovering her grandmother's history Marisol begins to learn what she is truly made of. I loved the way the author jumped back and forth between the past and present. I found myself googling quite a bit about Cuban history as I read the book, and it was an incredibly timely perspective with today's political climate.
Need a few more suggestions?
Dappled by Lisa Brown : This book tells the story of Jane, a young woman who can't forget the boy she fell in love with as a teenager. As she looks back at her childhood spent struggling with a severely mentally ill mother, and her own Vitiligo (a skin condition that causes discoloration), she learns that perhaps she can find a way to get a second chance after all.
The Wedding Party by Jasmine Guillory: A little bit dirty and a whole lot of fun this romance between Maddie and Theo is a quick read that's totally worth your time. The only thing Maddie and Theo have in common is their friend Alexa. Their years-long feud ends with an "accidental" night of passion…that they just can't stop repeating. Will they get over it, or decided to give it a go?
The Undomestic Goddess by Sophia Kinsella: After a disastrous foible at work Samantha goes from high-powered lawyer to a hot mess lost in the British countryside. When she's mistaken for a maid at a country estate she decides to go along with the story. Lots of laughter, a few tears, and a hot gardener later Samantha is forced to choose between her old life…or the new one she's created.
Categories: Book Reviews, Reviews
Tags: