Peloton Isn't Just About The Spin Classes
Posted September 22, 2020 by Prairie Wife - 1 comment
I feel confident saying that Peloton is best known for their spin bikes, and the cult-like following their virtual spin classes have created.
And I admit that until 3 weeks ago, that was really all that I knew about them too.
I have been lusting after a Peloton spin bike for almost a year now, and the lusting turned into a hardcore craving after I regularly began taking a spin class at our local rec center.
After 6 weeks of that class I was in the best shape I have EVER been, and when it all came crashing down with COVID I was severely disappointed.
When one didn't show up on my birthday OR our anniversary (despite some pretty heavy hinting) I became downright despondent.
So, while The Cowboy was away elk hunting early in September I bought one for myself, using my hard-earned radio money. In case you're wondering the cost is $1,895.
Why wait for The Cowboy to finally cave in and get me one when I had the means to treat myself, right?!
But, here's the deal…they gave me a 6 week wait time for the delivery of the bike.
Which I knew might happen, but was still a hard pill to swallow.
Especially when I would begin paying $12.99 a month for access to the app (and all those cycling classes) as soon as I hit "confirm purchase" on the bike.
So, before I hit the "confirm purchase" I took some time to look at the app and see what it was all about.
It turns out that they offer WAY more than those famous spin classes!
They also have Yoga, Strength, Running, Walking, Stretching, Meditation, Bootcamp, and Running Outside.
The Running and Bootcamp are for the Peloton treadmill owners but the rest don't require any equipment other than hand weights (if you want) or Yoga blocks or straps (once again only if you want).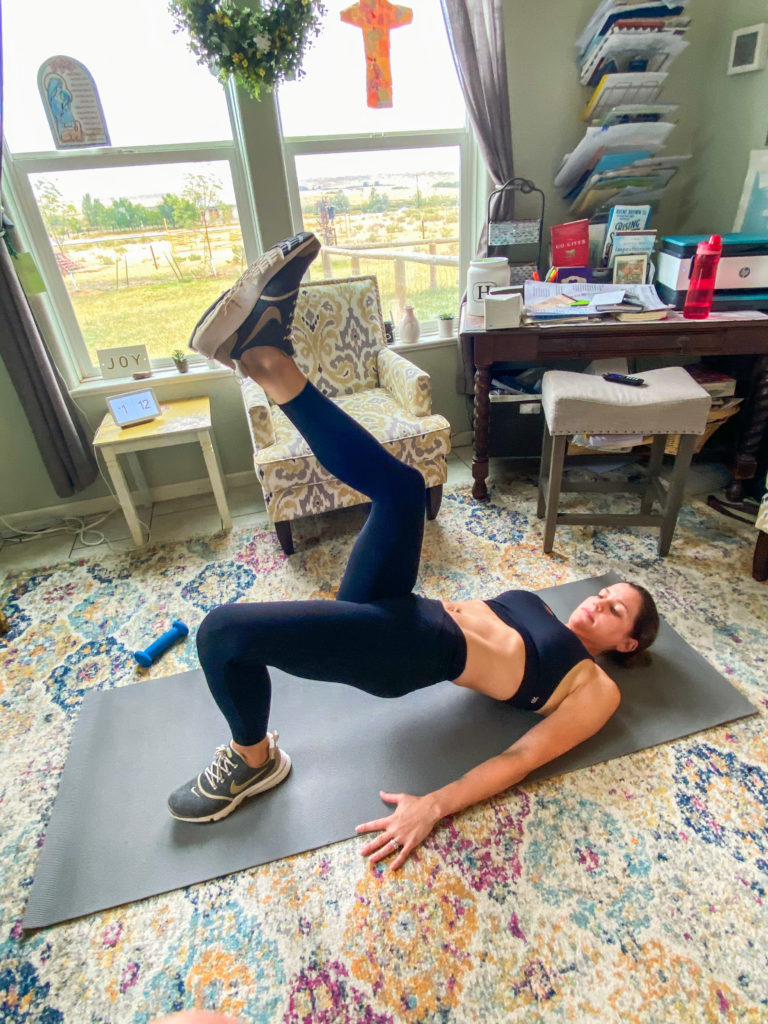 I decided to mentally commit to two app classes a week.
This is how often I hoped to take a spin class and I felt like there was no time like the present to start creating good habits!
At this point, I've had the app for more than three weeks and I've taken at least 3 classes a week…and holy cow they are no joke.
Despite running long distances and hiking I haven't really been sore in years, and tell you what…I have been sore after every strength class I've taken!
If everything that hurts now looks better in a few more weeks I am gonna be SO happy 😉
At this point, I've done at least one of every type of class they offer (other than walking) at least once.
My favorite feature is the option to search using filters.
For example, want a strength class that is 20 minutes, and works your whole body, put it in the filter and all the classes that apply pop up.
Outdoor run to 90's music that's 30 minutes? DONE!
Yoga for 10 minutes that works your legs? They have a class for that.
The Peloton App has made squeezing workouts and meditation time into my crazy never the same thing twice life totally attainable.
I have the app on my phone for when I'm on the go, and on my smart TV for when I have time to workout at home.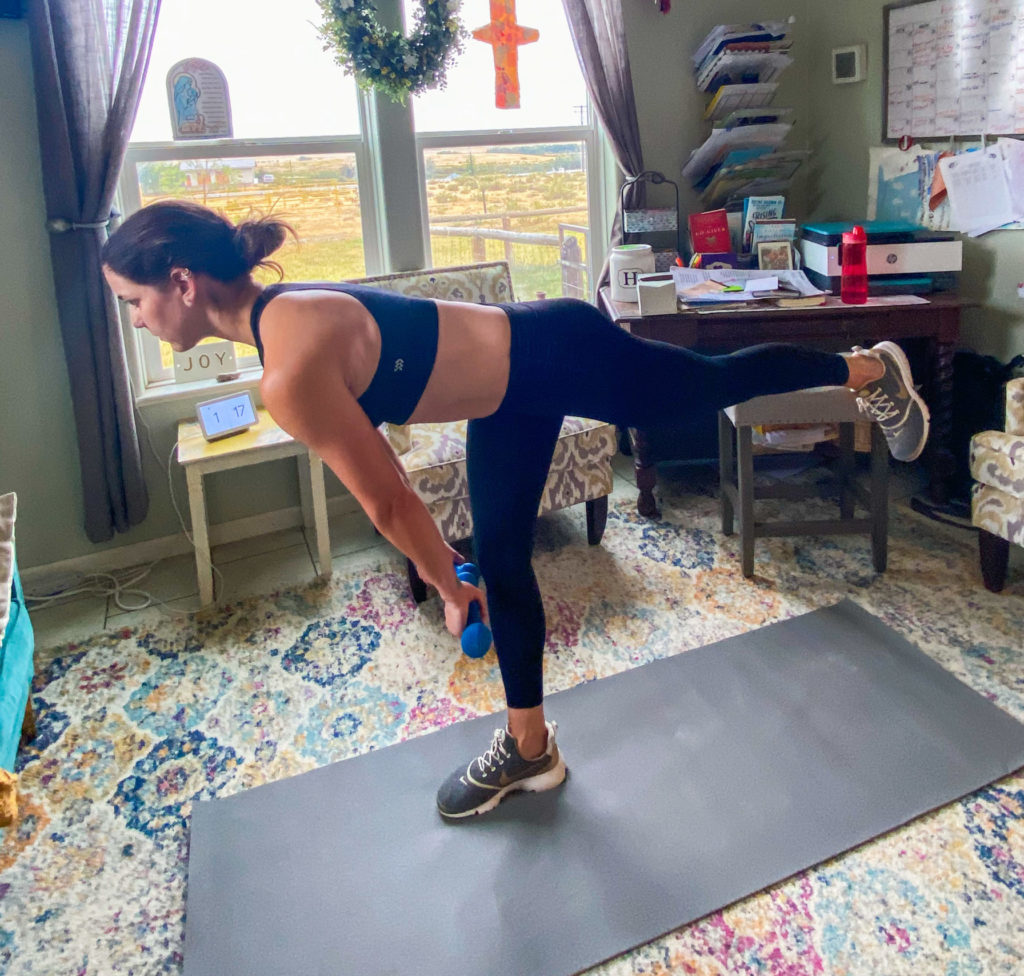 While it may be a few more weeks before my bike shows up I actually don't mind a bit.
I'm having tons of fun now mixing things up with the Peloton app.
If you're looking for an effective at-home way to workout I would encourage you to try it out even if you don't have any plans to purchase the bike.
You can find me and friend me on the Peloton app, my user name is Prairie Wife.
NOTE: I did NOT receive any money or product in exchange for my review…though I certainly wouldn't turn down a Peloton partnership!
Categories: Health and Wellness, This and That
Tags: , peloton, peloton bike