Fall Makeup Trends For 2020
Posted September 25, 2020 by Guest Poster -
Kori of Kor&Co here, your friendly local Licensed Professional Cosmetologist!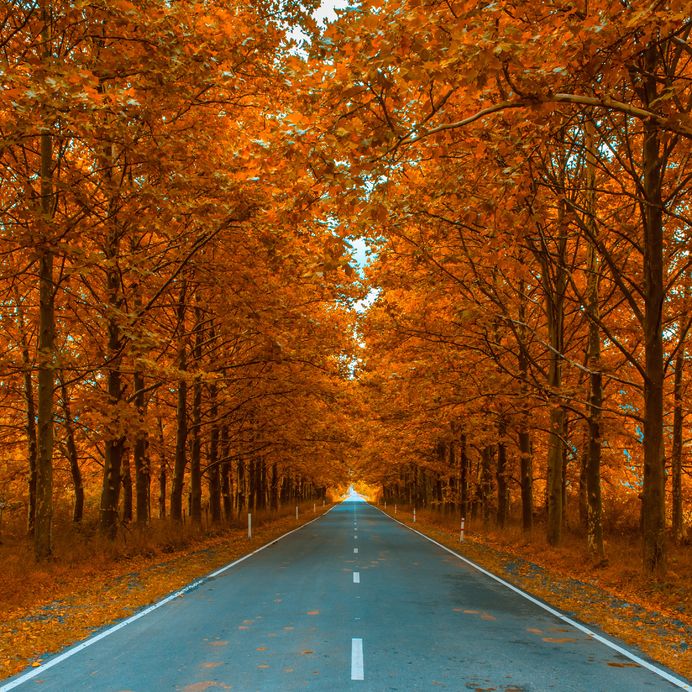 As the seasons change we all get the hankering to update our look. 
There is something in the air that makes us feel ready for a change…like NOW is the time to mix it up!
But, saying goodbye to our sun-kissed skin doesn't have to be so sad.
Let's change your hair color, buy some flannels, and get your Fall on! 
When my hair color changes I always struggle for a few days to adjust my makeup look to fit my new style.
Typically in Fall, we go darker and warmer with hair color, make that adjustment with your makeup too.
Darken your Fall makeup shades a little on your lips, brows, and eyes using deeper toned shadows and liners
Beware not all warmer tones work on everyone, but it's just makeup and it washes off!
Play with these new colors to figure out what combos YOU like best. 
PRO TIP: Blush is important! Pick a nice peachy (technical term) color to compliment ALL skin tones and ages. AS our skin gets paler in the cooler months it's even more important to include this important product in your makeup routine to make sure you look fresh and glowing.
Here in Wyoming, the first snowfall hit a few weeks ago, and I celebrated by pulling out all my copper and caramel tones!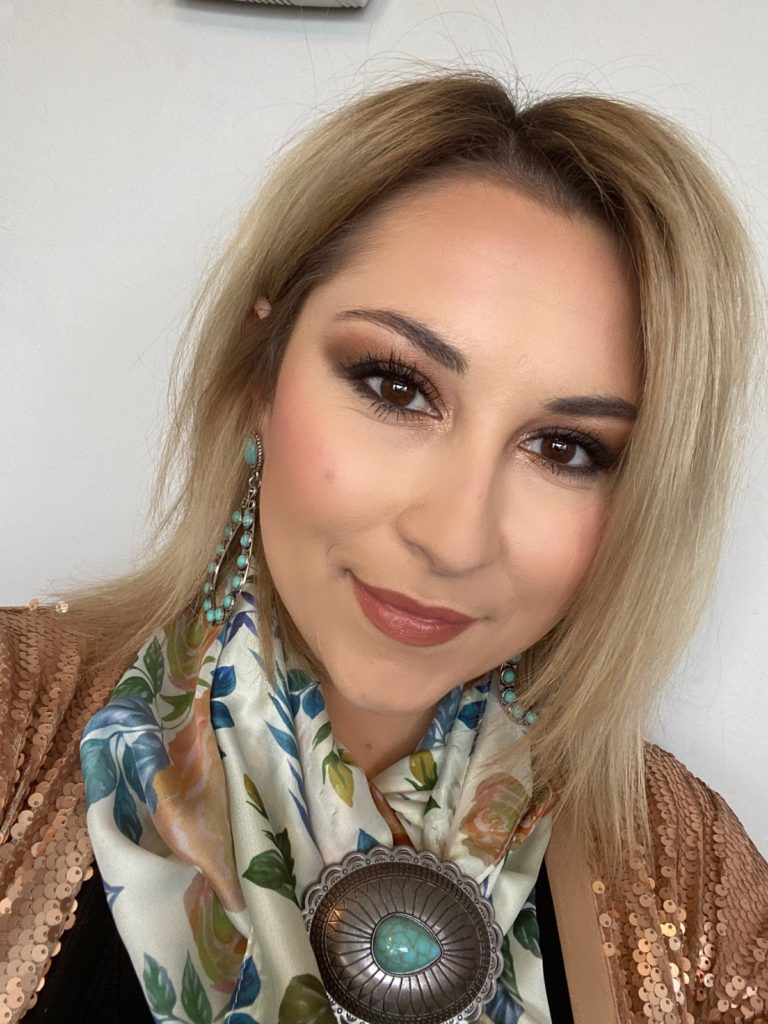 Notice the copper/gold tones in my eyeshadow and the caramel hint in my lipstick.
To add a little flair I added gold sparkles in the corner of my eyes because IT'S FUN!!!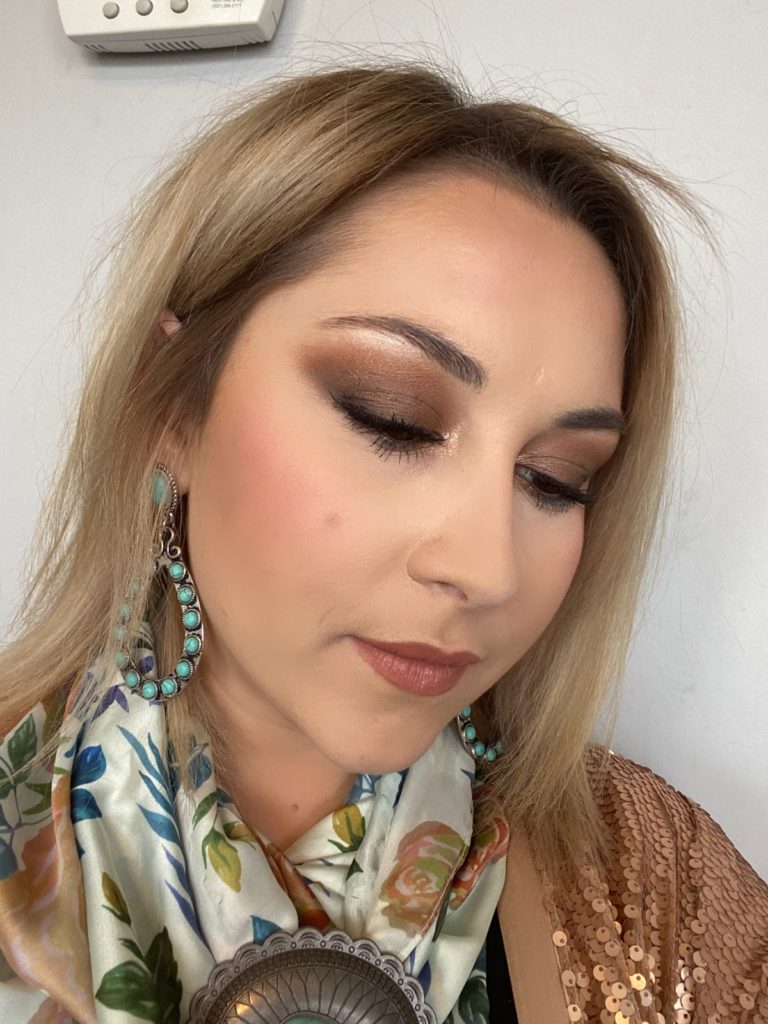 Note: The only black makeup I have on is mascara. I just deepened the brown tone of my eyeliner and shadows to go from my light whimsy Summer look to a Fall makeup palette. 
The next day I wore a black long sleeve and silver jewelry.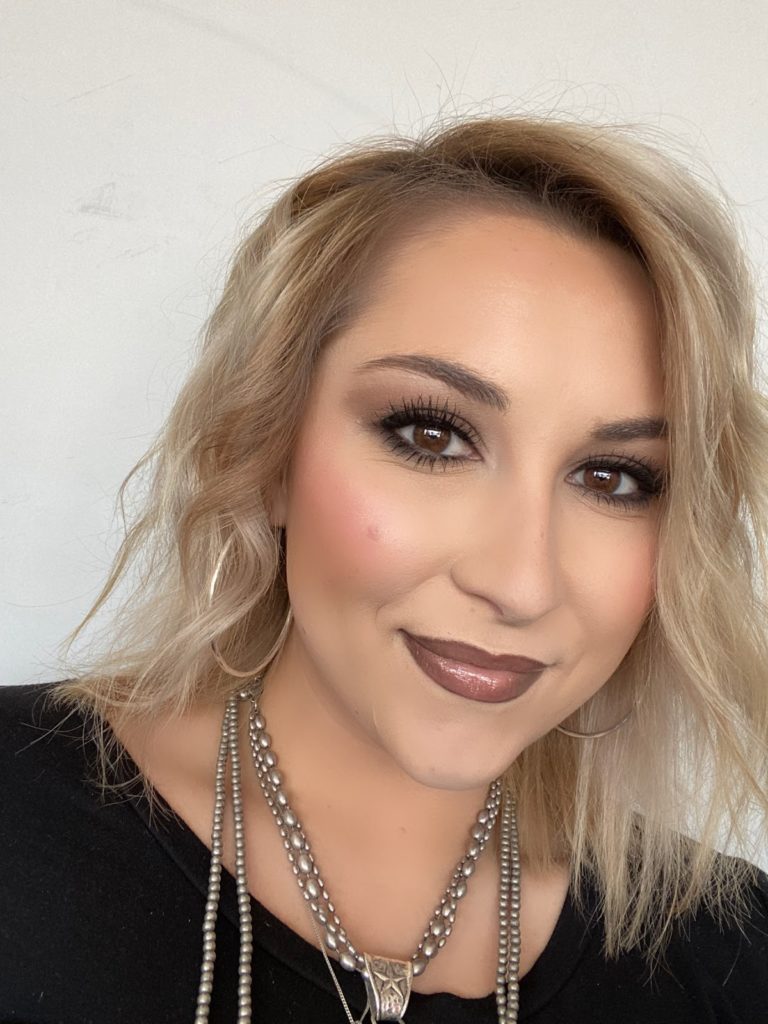 For my eyes, I went with a cooler brown toned smokey eye with a thick liner on top. On my lips, I have a darker nude lipstick with a shimmer gloss.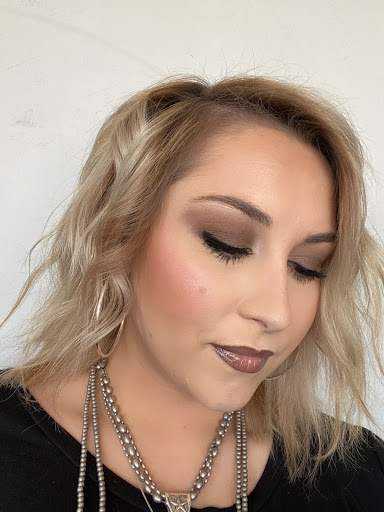 I could have gone a little darker with my shadow, but my hair is still blonde and I am secretly not committed to the season hair color change I mentioned before (facepalm).
All that matters is that I felt beautiful and confident with this Fall makeup look.
Even though hair and makeup is my job and I love it, I still have my off days where I don't like my makeup or my hair looks like I stuck my finger in a light socket. I still love playing with makeup, however, even I need to get out of my comfort zone and have a little more fun with it. 
Another bonus with season change…If you are having a bad hair day all you have to do is put on a cute hat 😉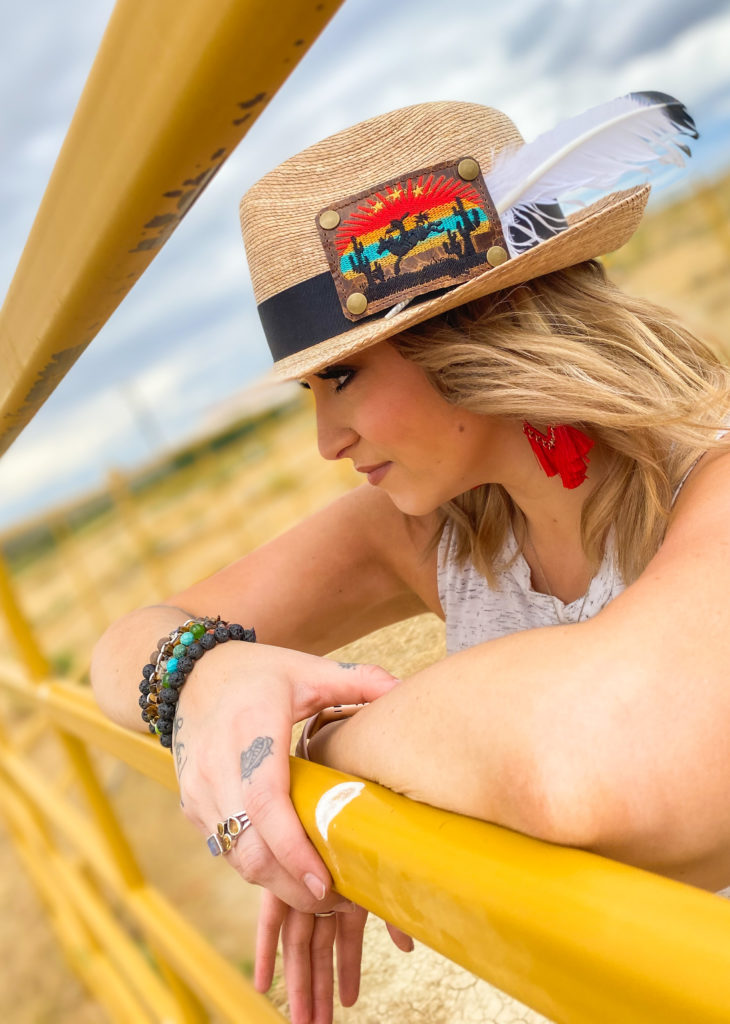 Want to hire Kor&Co to do your hair and makeup for your next family picture session or event?
You can check out her portfolio and ask about pricing by following this link.
Categories: Beauty, Prairie Wife Style
Tags: , fall colors, fall makeup, fall makeup tips, Kor&Co, Kori Taylor, makeup ideas, Makeup tips