Introducing Our Partnership With Pure Dixie
Posted July 31, 2020 by Prairie Wife - 3 comments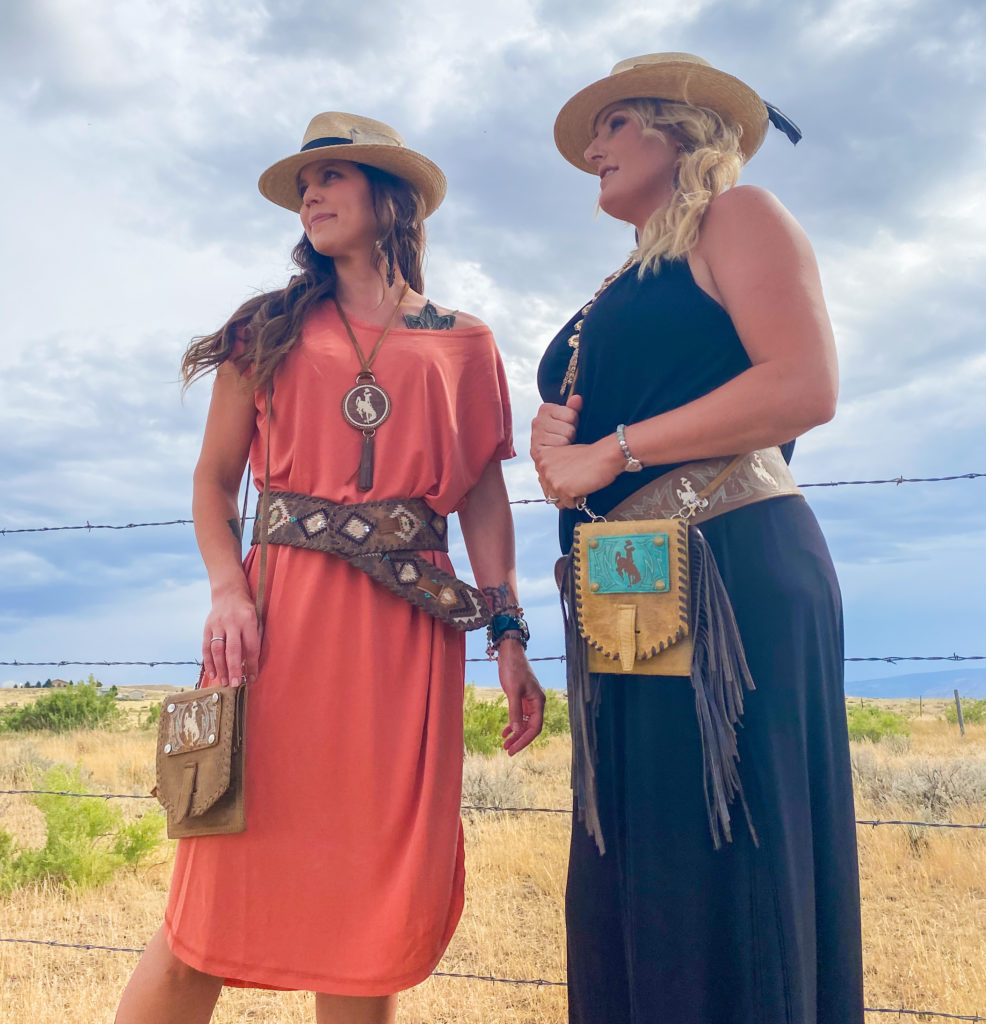 I first learned about Wyoming Woman-owned small business Pure Dixie from TallGirlJ
She came home from Cheyenne Frontier Days last year with THE most adorable baseball hat with a decorative leather patch that was interchangeable.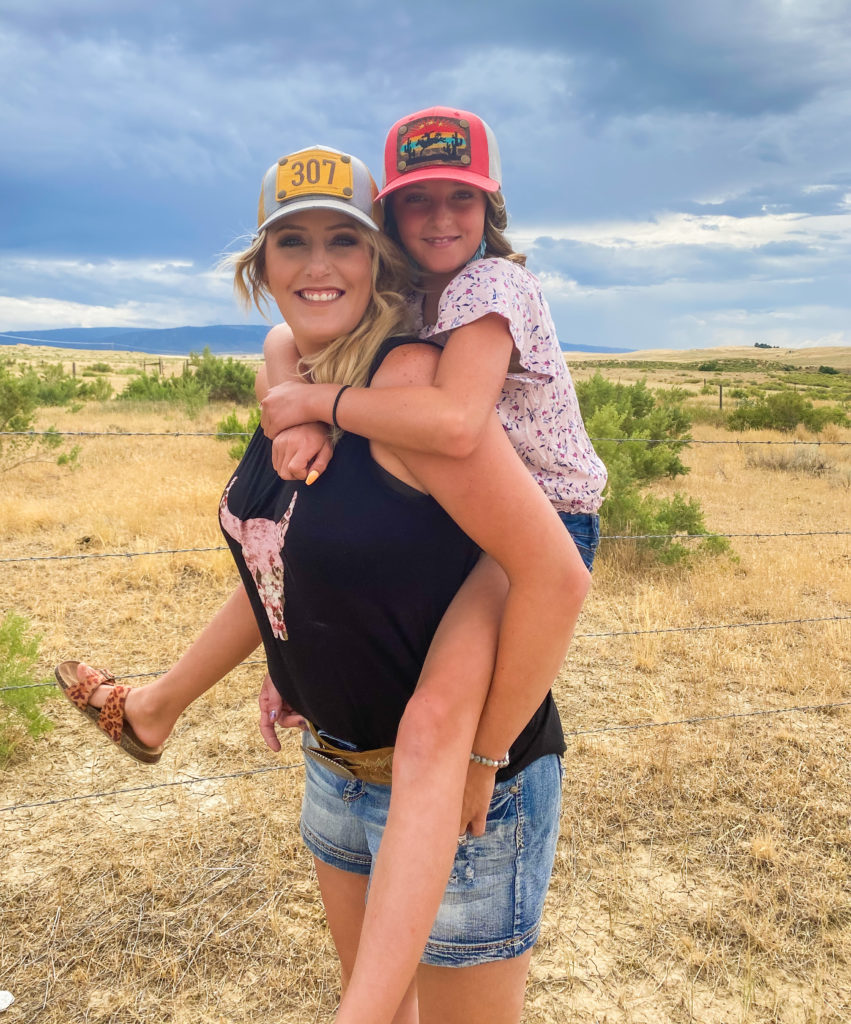 I immediately asked her where she got it and headed to their Instagram to learn more about this Wyoming based company.
"Pure Dixie was created out of a unique idea to allow every woman to be uniquely beautiful.  The line of products started with an embroidered leather belt that Kirby gave Dixie as a Christmas present with the University of Wyoming bucking horse on it!  From there, they turned their custom embroidery business into Dixie's real passion of creating unique and one of a kind belts."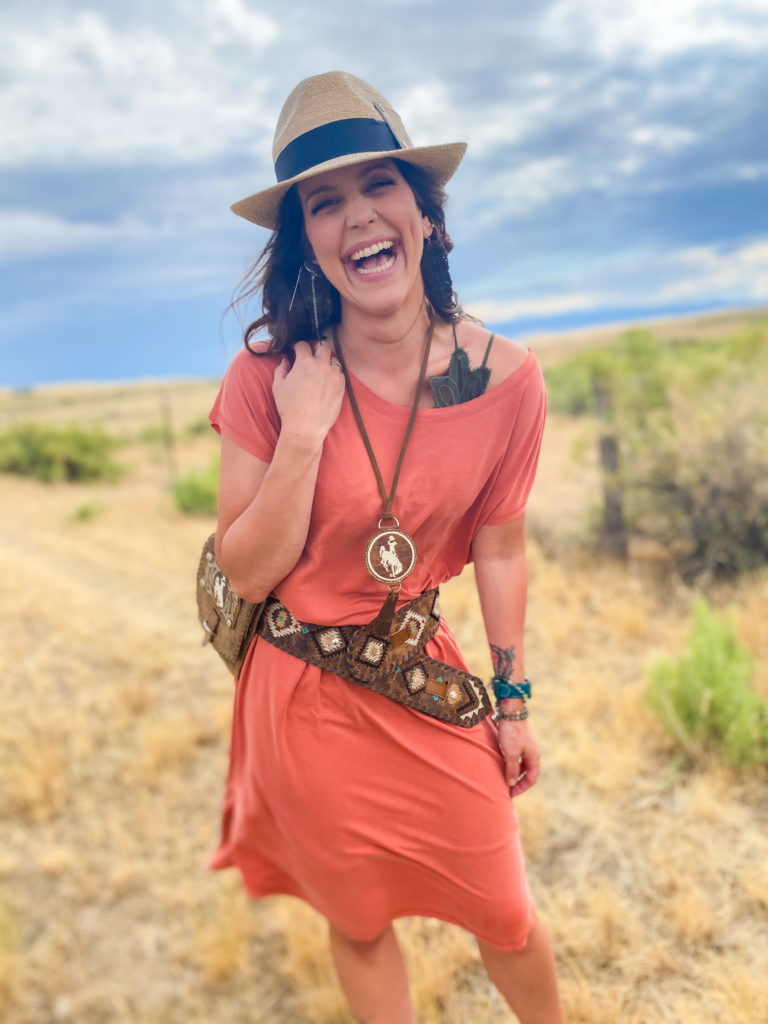 "The revelation of a belt becoming a purse strap hit them both when they were showing their lot of belts to a friend and she threw one of the wide belts over her shoulder as she was digging through their loot!  Soon after, the Dixie Fix was born with the combination of belt, bag, and mini."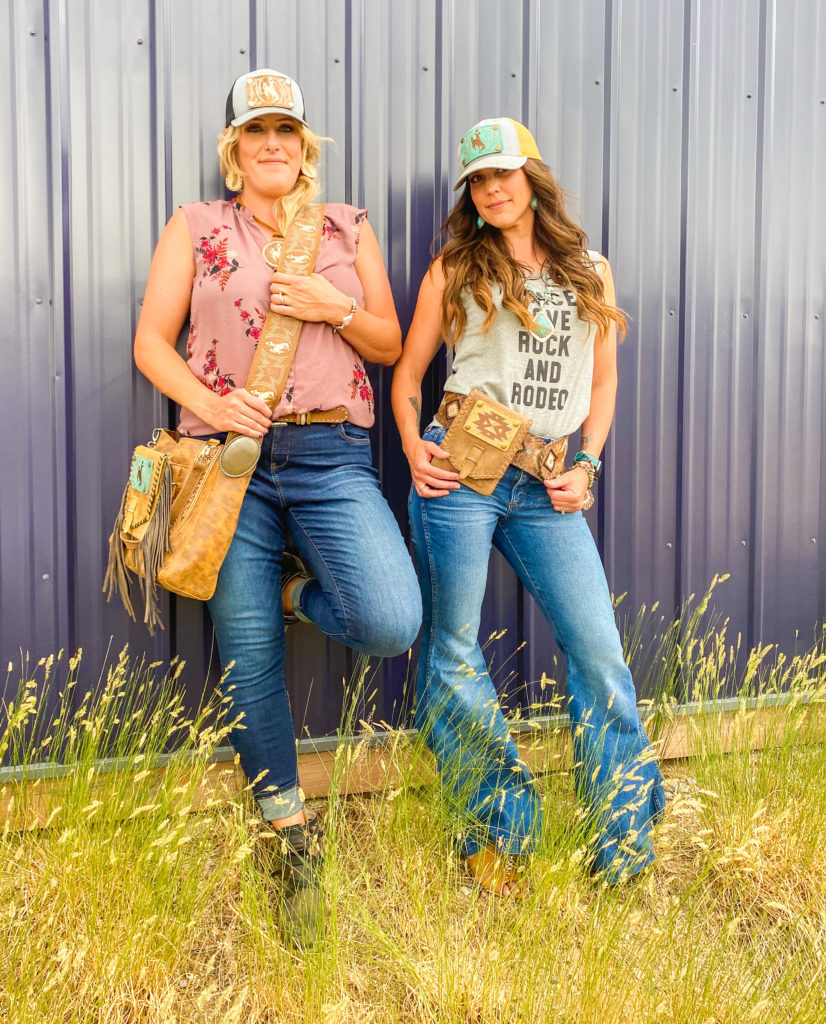 After learning the story of this Saratoga, Wyoming based business I bought my first hat (and two patches) and was hooked.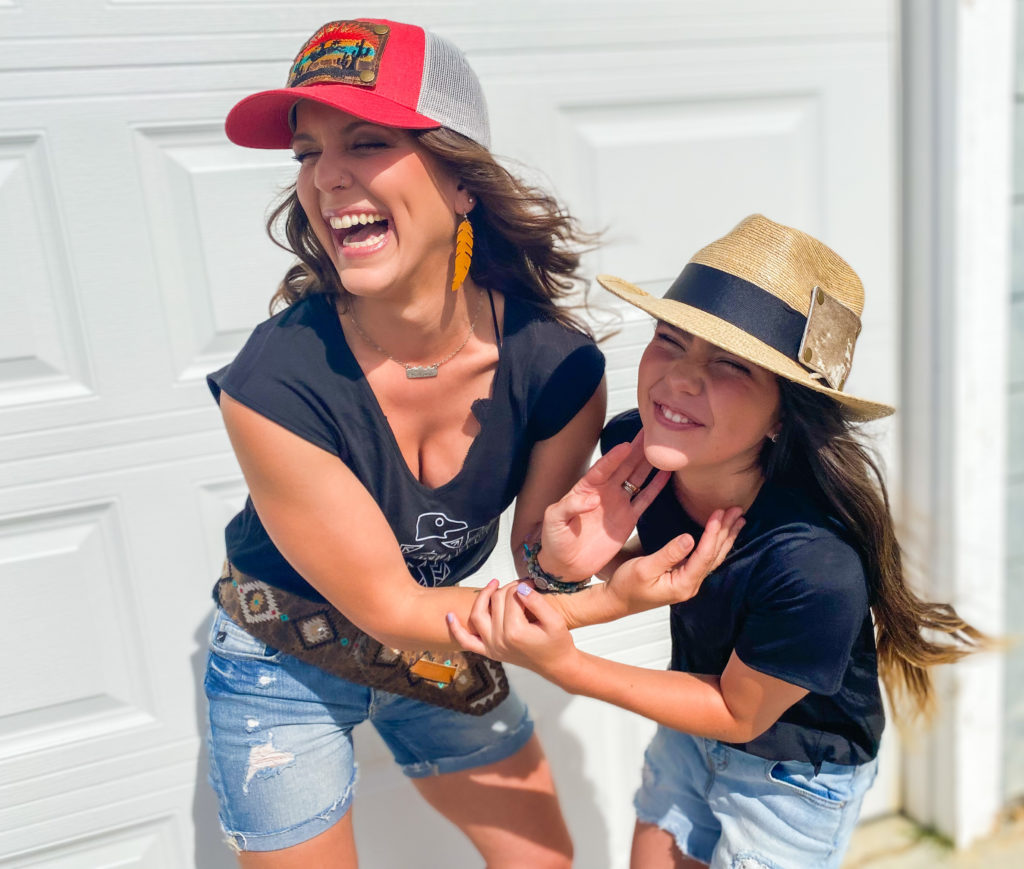 My favorite thing about Pure Dixie (besides how cute everything is) is that the items are all interchangeable, which results in an infinite number of customizable looks.
Take your patch from your fedora and put it on your crossbody bag.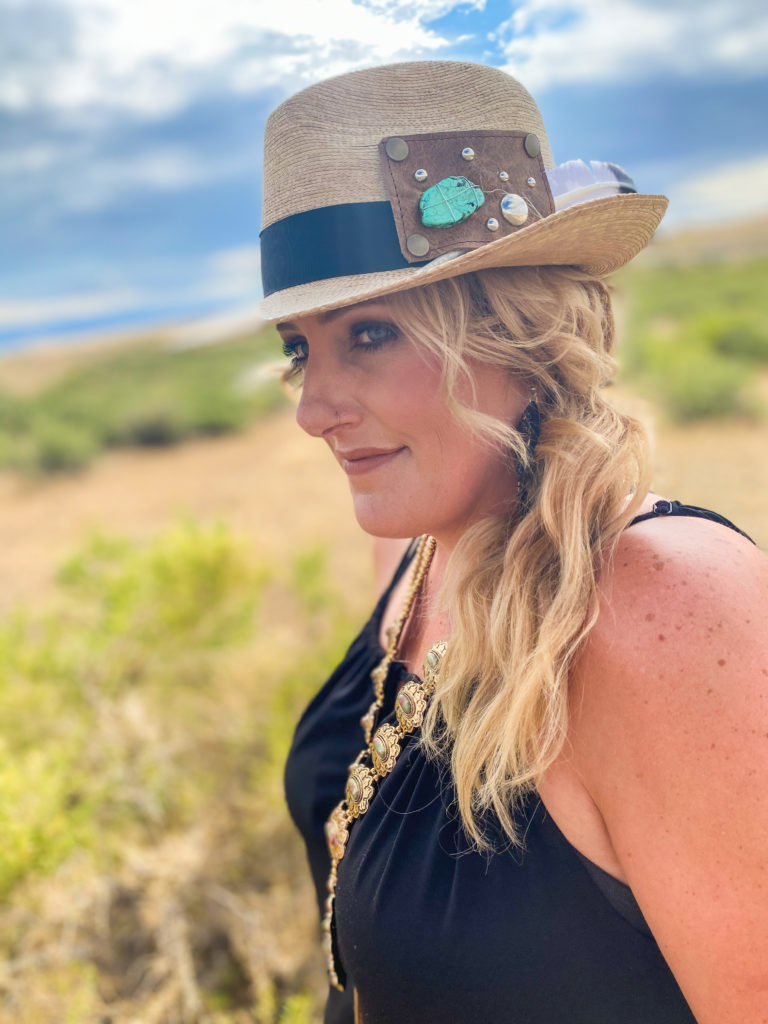 Take your crossbody bag and put it on your belt for a fanny pack style, or switch patches with your bestie to create a fun twinning look!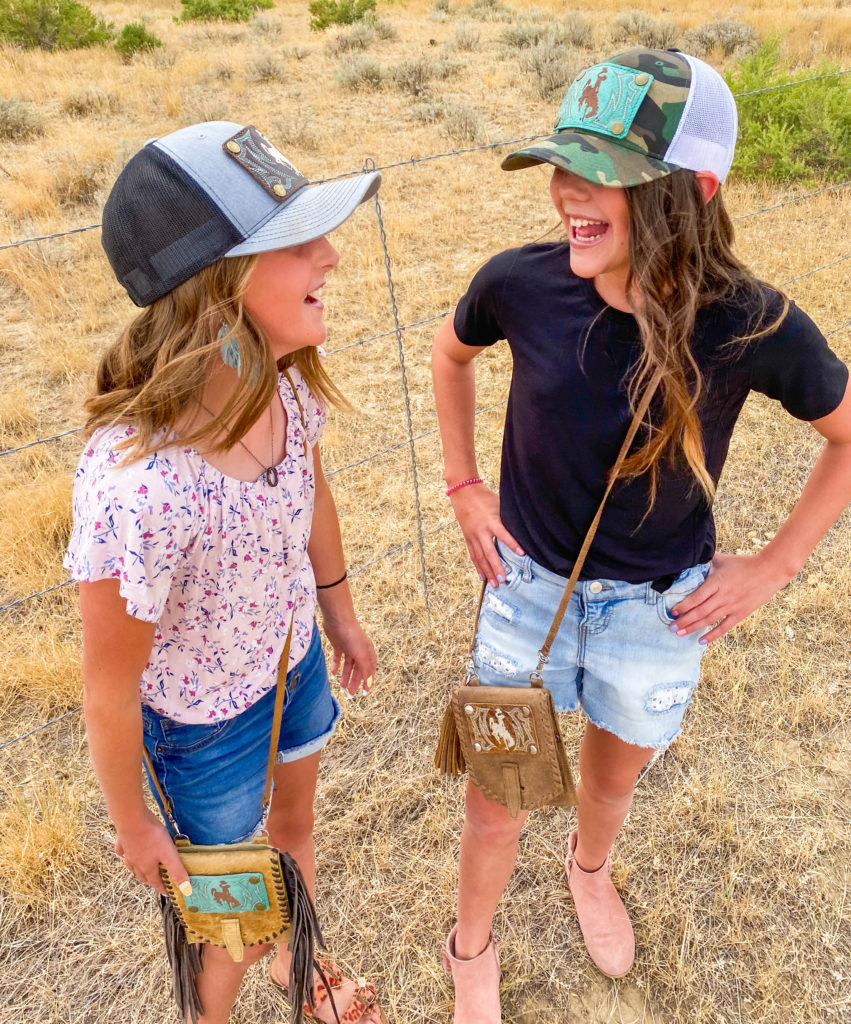 Dress your Pure Dixie up or down…and know that when you purchase one of their quality items not only are you buying something that no one else has…you're helping make the dreams of a Wyoming family come true.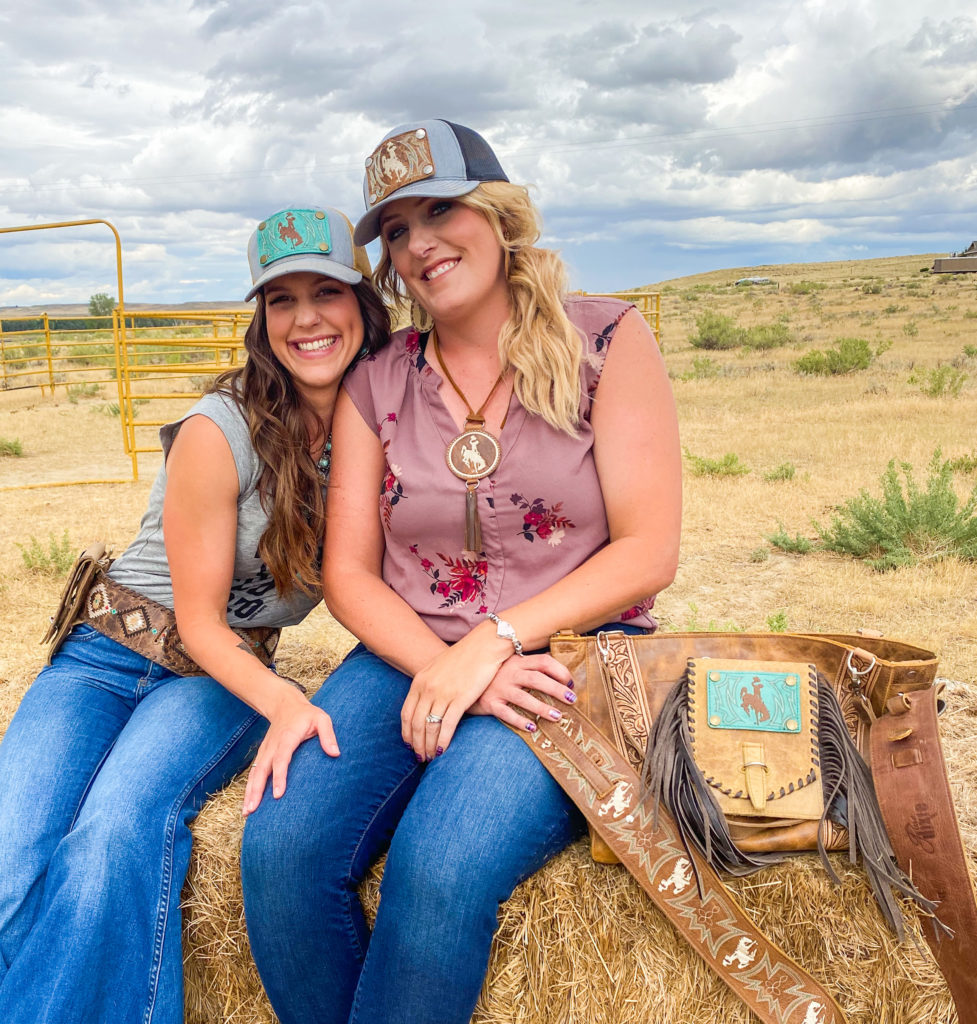 Here's what we need you to do…show Pure Dixie some love on social media by following them on Facebook and Instagram and then check out all the awesome products they have available on their website.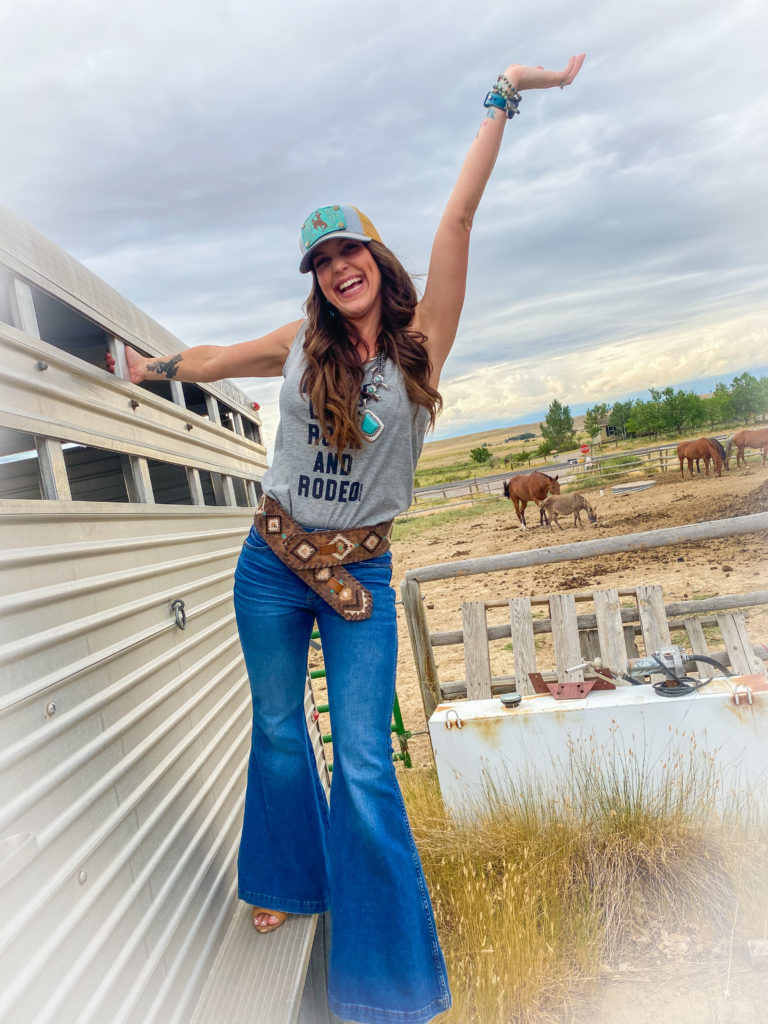 A huge thank you to Kori Taylor of Kor&Co for doing all of our hair, makeup, and styling for the photoshoot.
If you live locally think of booking her for your next family picture session, wedding, big event, or even a fun girl's night out.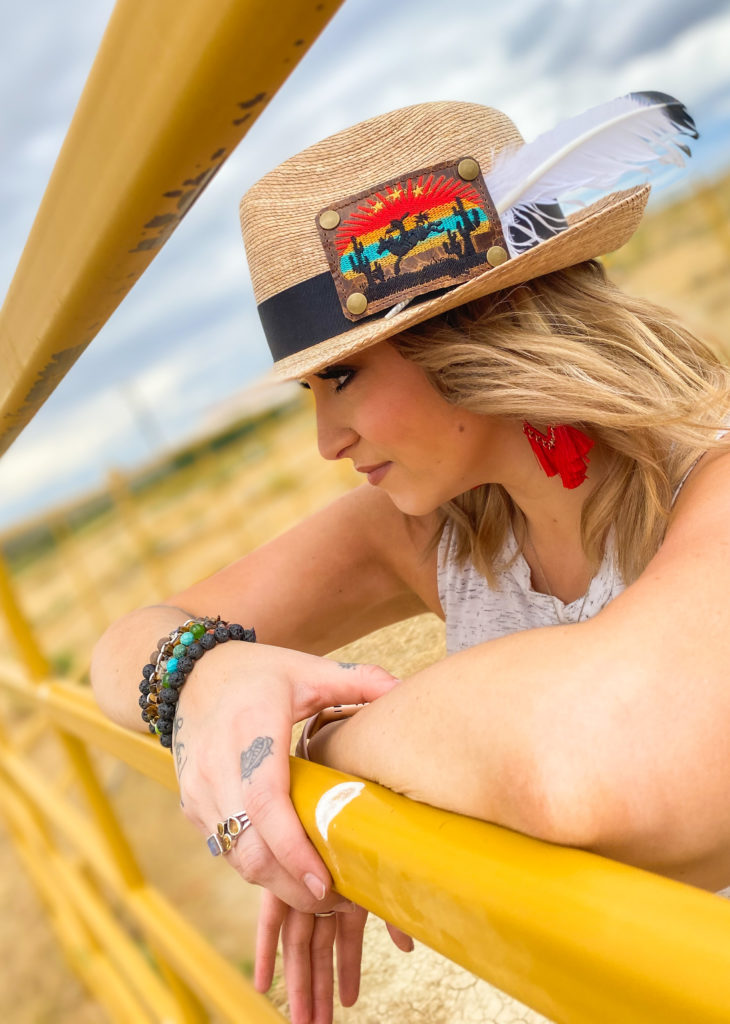 Categories: Fashion, Prairie Wife Style, Product Reviews, Reviews
Tags: , crossbody bats, discount code, fedora, hats, leather belts, leather patches, partnership, pure dixie, purses, western accessories, western fashion