#FashionInspo 2023: Feeling Like Fall
Posted October 10, 2023 by Prairie Wife -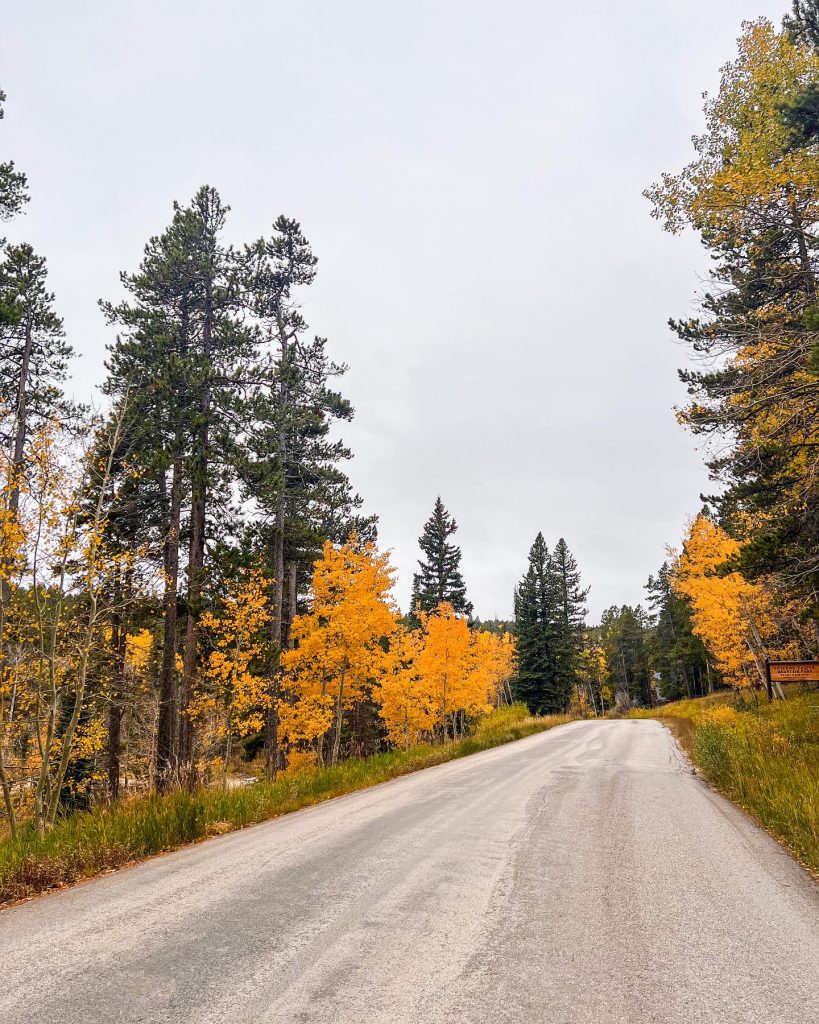 While we haven't had any snow yet (she whispers), the mornings around here are decidedly frosty, and as soon as the sun goes down, the temperature begins to drop rapidly. It's feeling like fall around here, so I thought it was the perfect time to share some of my favorite looks right now.
First, let's start with the colors I'm seeing everywhere, not only in clothing but in home decor and accessories! They're not as bold and bright as our picks for warmer weather, and that's pretty typical for this time of year.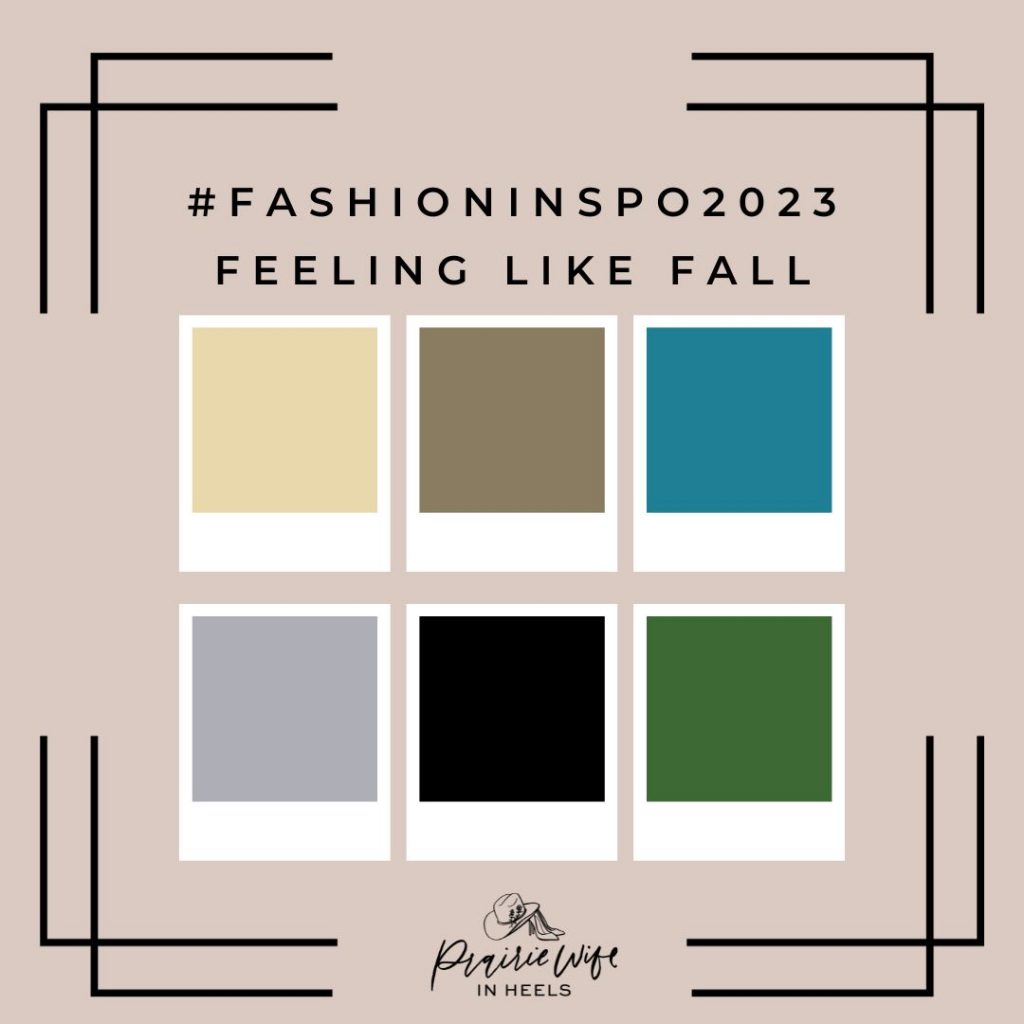 I think everyone feels called to creams and browns in the fall, and while last year was all about mustard yellow and deep oranges, I'm seeing more muted tones this year…and I love them.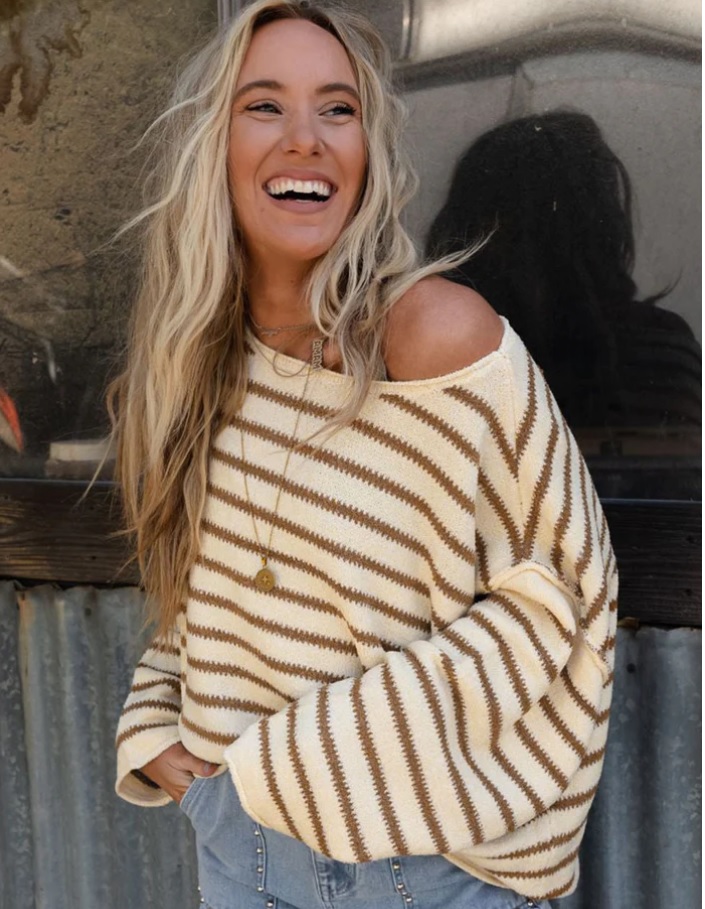 This sweater from Rambos Rags (use PRAIRIEWIFE15 for 15% off) is precisely what everyone needs this fall. The colors are perfect, and the slouchy oversized look is both cozy AND on trend. I like wearing these sweaters with a lacy bandeau bra, but you can layer it over a tank for warmth or coverage. Do a front tuck to emphasize your waist, or leave it untucked for a looser fit.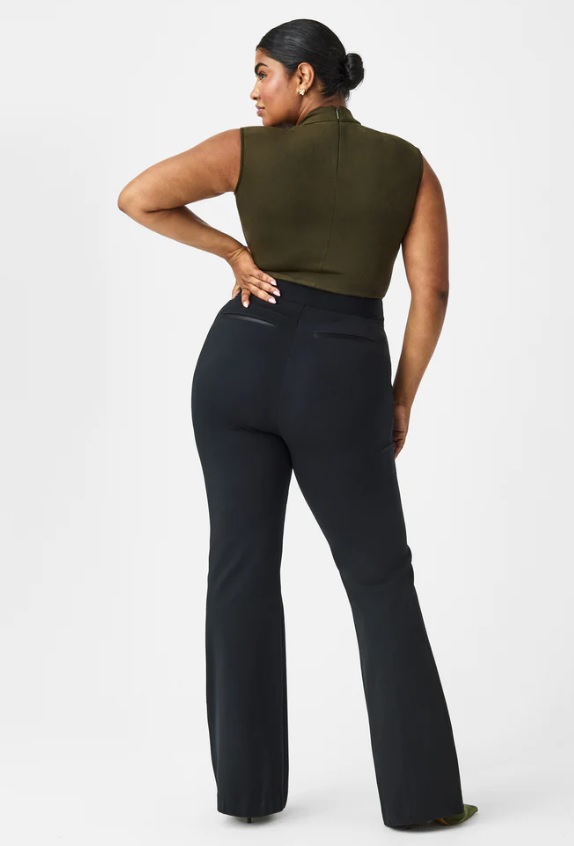 These hi-rise flared dress slacks from Spanx ARE pricey, but let me tell you they are worth every cent! The fit is flattering on EVERYONE, and the style makes them work with any shoe or top. The black keeps them classic and chic, making them perfect to pair with all my other fall color choices. They wash and pack well, which for this busy traveling mama is a major bonus.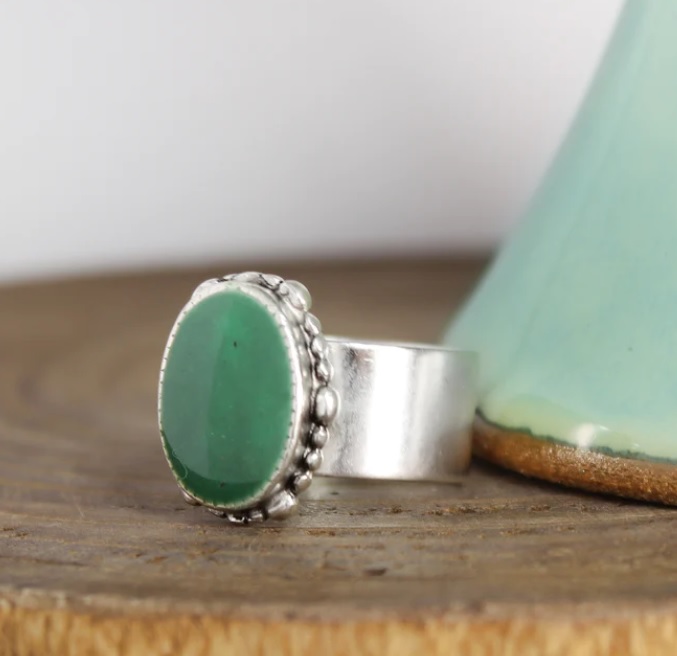 While deep green is usually associated with Christmas, I see it everywhere this fall, and I think it works SO well with all the other typical fall colors. I have several cozy sweaters in this color, but what I really love to do is accessorize with it. It looks beautiful to wear this flattering color next to your face (think a knit hat or large leather earrings), but I also love to wear my statement ring from Pure Impressions Design that comes in this popular color (use PRAIRIEWIFE15 for 15% off).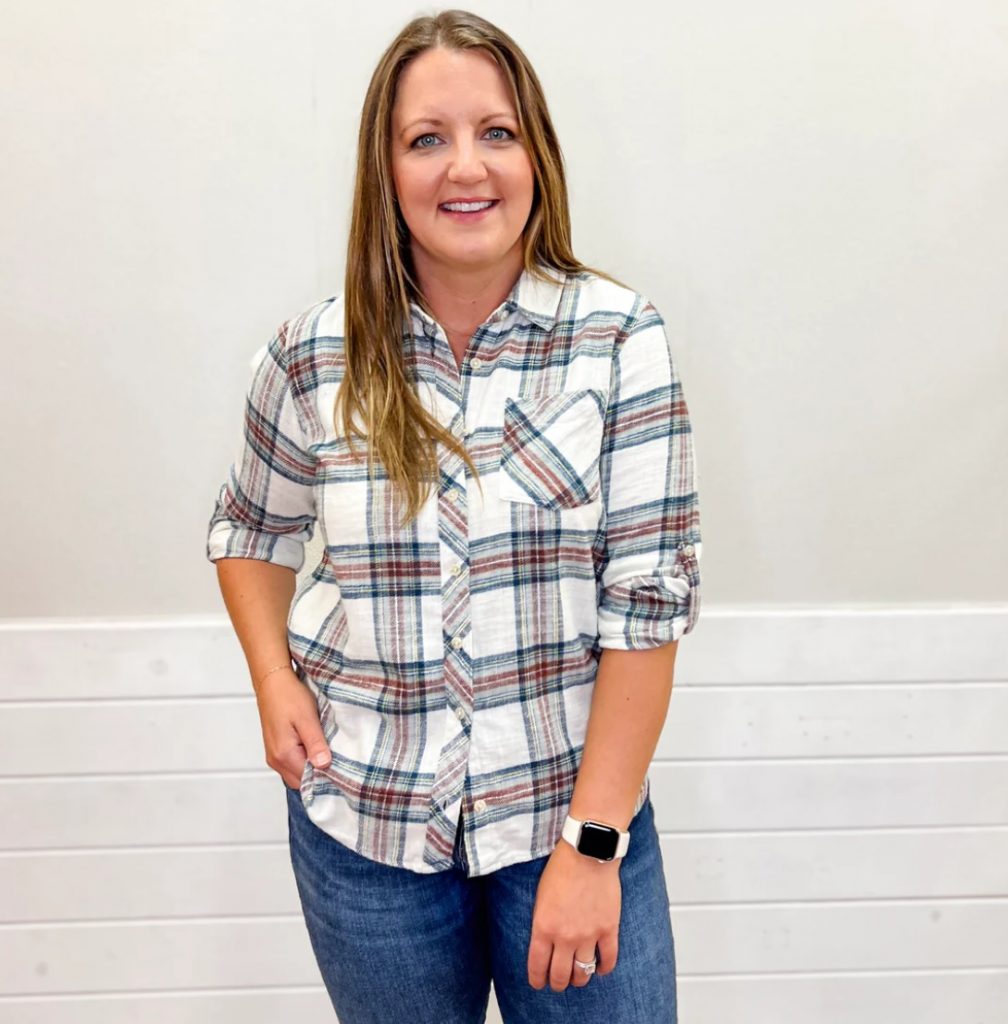 Plaid and fall go hand in hand (and I am 100% here for it), but picking a fresh new color combo is what keeps you looking modern rather than like a lumberjack. I love that the deep turquoise color I love for Fall is in this plaid shirt's color combo. It looks great with any wash of jeans and any skin tone. Think about finding a puffer vest that's in the same blue tone to layer over this top…or over a solid long-sleeve shirt in any of our other fall color picks.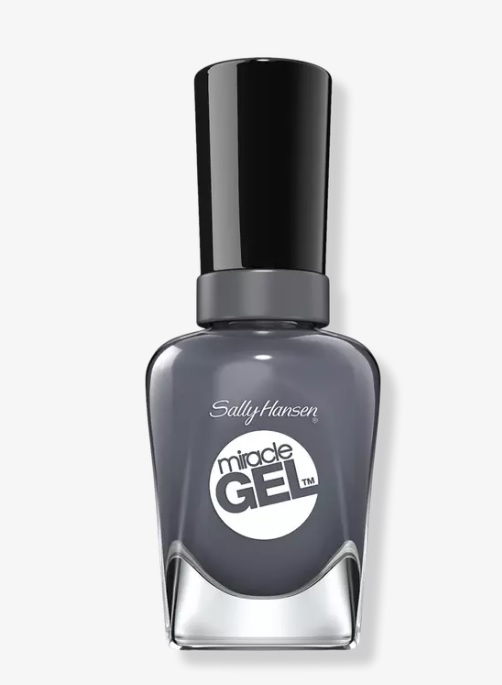 Gray hoodies, gray sweaters, gray sweatpants…gray is everywhere. Think about mixing it up and using this neutral color on your nails for fall! You can make it even more trendy by using a matte top coat or shaping your nails into the popular almond shape before you coat them in this fun fall color.
I can't wait to hear what you think about my fall color choices and the clothing I think you need to add to your closet this season!
Categories: Fashion, Prairie Wife Style
Tags: , fall 2023, fall colors, Fall Fashion, fall inspo, Fall Looks, fashion inspo, shop small, what to wear this fall