A Few Books to Get You in a Holiday Mood
Posted December 14, 2015 by Prairie Wife - 2 comments
I'm sappy, I admit it. I love sobbing while watching a good chic flick (If you're looking for a good cry try The Lake House with Sandra Bullock or City of Angels with Meg Ryan) and a holiday commercial with family scenes and a touching moment will make me tear up. I have yet to make it through a school holiday program or Christmas Mass with my eye makeup in tact. There is just something about children singing that sets me off…each and every time.
Along those lines, I just love to read a great Holiday book. You know the ones I'm talking about…a sweet love story with a predictable yet satisfying ending. A book about family and friends gathering in support of each other…and even the occasional winter themed thriller (that ends happily of course)! I thought I'd share with you a few reads that get me in the holiday mood! Some are classics, a few I've reviewed on the blog already, and I've added a few new reads that I just loved.
Little Women by Louisa May Alcott
Do I even need to explain why I picked this one? If you've only seen the movie (which is fabulous) I can tell you that it is well worth the time to read this book!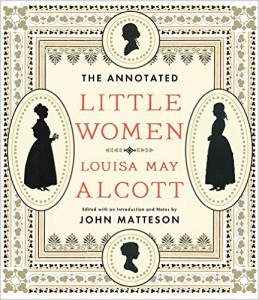 The Little Christmas Kitchen by Jenny Oliver
This book is a light read about a young woman that heads back home to Greece to heal wounds that are both old and new. This story about family and forgiveness will surely get you ready for the Holidays. I also have to mention her book The Parisian Christmas Bake Off which is another great read.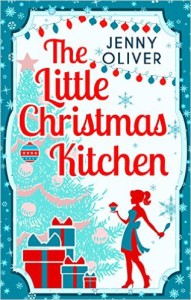 The Anne Of Green Gables Collection by Lucy Maud Montgomery
These books were a favorite of mine as a tween, and at the encouragement of my neighbor I began reading them again last year. These books are written beautifully, and the language and characters are captivating. I was instantly transported to a time when things were simpler. To revisit these books as a woman and mother was such an amazing adventure! I laughed and I cried as I followed Anne from girl to grandmother. (All 8 books in this collection are only .99 on the Kindle)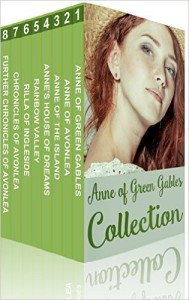 The Christmas Spirit by Susan Buchanan
This book is an absolutely lovely read, and shows how with a little bit of kindness and effort peoples lives can change in a moment. Follow several characters, who with a little bit of Christmas magic, find their lives forever changed for the better! If you enjoy this book, I recommend the sequel The Return of the Christmas Spirit.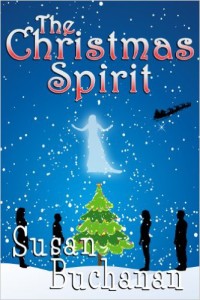 Sometimes I Feel Like a Nut by Jill Kargman
This book of hilariously written essays is perfect to lighten the mood if you're feeling a bit stressed this holiday season. Past Prairie Wife of the week and the producer, writer and star of the hit Bravo TV show Odd Mom Out (look for season 2 this summer), Kargman writes essays that share the good, bad, and ugly of her life in NYC….in a way that will make you long to go have a cocktail (or three) with her!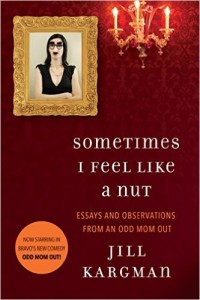 You know I have to put a few books by my favorite author Trisha Ashely! She has a ton of Christmasy books that I just adore but, for the sake of your time I'll just put the links to the reviews I did of my favorites. A Winter's Tale and her newest release, A Christmas Cracker!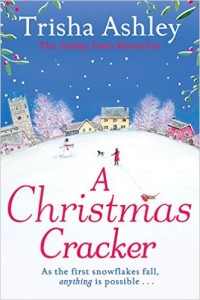 I also have to sneak in a mention of author Samantha Tonge…I just love her books as well! Click her name and see a list of them!
What books put you in a Holiday Mood?
Categories: Book Reviews, Reviews
Tags: , A Christmas Cracker, Anne of Green Gables, Book Reviews, christmas reads, classic books, holiday book, holiday books, Jenny Oliver, Jill kargman, Little Women, Samantha Tonge, Sometimes I feel Like a nut, Susan Buchanan, The Christmas Spirit, The Little Christmas Kitchen, trisha ashley