10 Tips For Surviving A Family Trip To Disney World
Posted March 10, 2020 by Prairie Wife -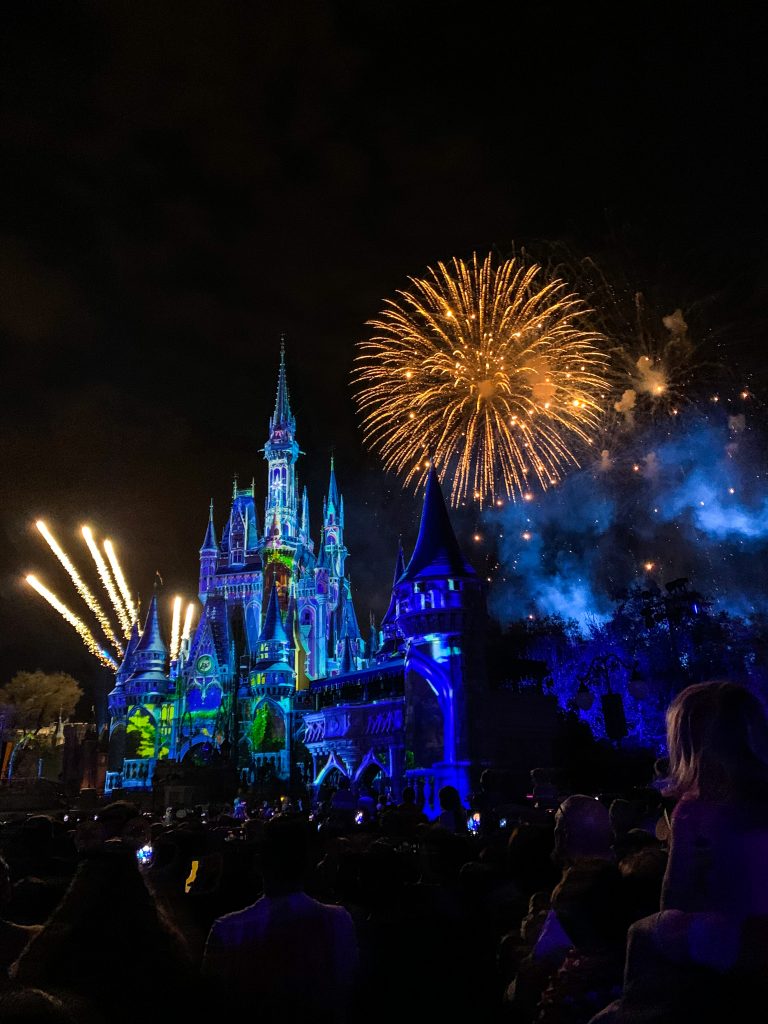 Technically, these tips will be helpful for ANYONE that is going to Disney World, but I feel like there are more than a few things here that will help those of you that are traveling with your family (meaning one or more kids).
A month ago (has it already been that long) we all packed up and headed to Disney World for a fun family vacation.
This was our third time, and I have to say that I think it was the most fun we have ever had.
I'm sure some of that is the age of the Cowkids. The first time we went I was 8 months pregnant with Little Miss H and had a toddler in diapers. The second time we had a three-year-old and a toddler in diapers. Going to Disney with an infant and kiddos in diapers is totally doable, but does make things trickier.
*I'll have a post up later this month with tips for those of you traveling with infants and toddlers.
Trust me when I say that following these tips below will help ensure that YOU get the most out of your Disney World experience!
Download the Disney World App: This is an amazing benefit to having a smartphone. This app has everything you need. It is an interactive map to the parks, lists wait times for rides, and has a schedule of all the events (parades, shows, and fireworks).
Sign up for your FREE FastPass+ ASAP: FastPass+ lets you skip a lot of the lines.  Every person in your family gets three FREE passes. You can access and schedule them through the Disney World App. You can schedule them up to 90 days before your trip, and trust me when I say you should take advantage of that! Pick the three rides (or princess visits) that you know your kids are the most excited about, and enjoy the opportunity to skip the loooong lines. But keep in mind…
Be waiting at the gates to go in as soon as the park opens: This may seem like a pain, but it's SO worth it. We've found that if you're right there when the gates open you can get to your first choice of rides with a super short wait time and save your three FastPass+ for other experiences. The Cowkids top ride choices were Space Mountain (Magic Kingdom) and the Animal Safari (Animal Kingdom). We went right to them as soon as we arrived and had a less than 20 minute wait time! Speaking of wait time…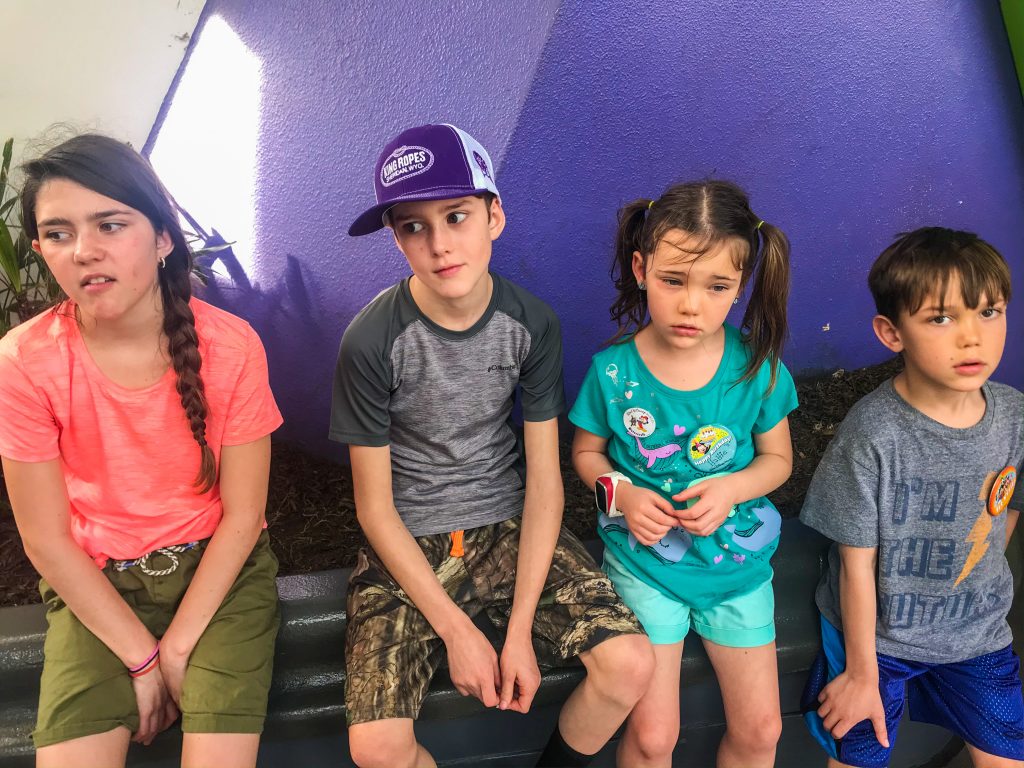 Let your kids know waiting is part of the deal: Waiting in line is one of the less fun parts of Disney World, but it's a hard truth. Even with FastPass+ you can be waiting 30 minutes before it's time to ride. Let your kids know that it's part of the deal and that you expect them to behave appropriately. We use the time to chat and bond and play games like I Spy and Would You Rather. Eventually, even the best-behaved kids are going to whine and fuss, it's up to you to keep your cool and stay positive. It never ceases to amaze me how all that "misery" is forgotten the second the get on the ride.
Pack your lunch, drink, and snacks: Not only will this save you TONS of money, but the number one downer at Disney is a thirsty/hungry kid. There is no charge for bringing in a bag, and you can take them on most of the rides with you, or leave them in a stroller (or in our case leave them with the mommy that won't ride fast rides). There are plenty of restrooms where you can fill up water bottles, and it's amazing how a granola bar can change a cranky kid's mood. Tip: Indulge in Dole Whip treats for everyone when you hit that afternoon energy slump.
Sunscreen: Nothing ruins a warm-weather vacation quicker than sunburn. Not only does it hurt the victim but the #momguilt is the worst. Slather on lotion sunscreen in the parking lot to make sure you have full coverage. And bring in spray sunscreen and sunscreen sticks for touch-ups every 2 hours or so. I used our snack breaks as the perfect opportunity to do this.
Be smart about footwear: I'm all about cute matching Disney outfits, but now is NOT the time to try out a new pair of sandals or themed sneakers you (or the kids) have never walked in! Wear shoes that you know you can cover ground in (we walked about 7 miles each day of Disney). Keep in mind, sandals raise your chances of blisters, sunburned feet, and aren't OK to wear on some of the rides.
Pack an extra phone battery: You don't want to have your phone battery bail on you and miss out on those pictures and forever memories! Pack at least one extra phone battery. The Disney App drains your battery quicker than you'd think so perhaps only use it on one phone and use the other one for pictures.
Space out your park visits: I get it, you only have so many days of vacation and you want to see "all the things". If you have a chance, leave a day between park visits. Even the older kids get drained from a long day at the park (not to mention parents) and planning a day at your hotel to sleep in, relax and just swim and chill will go a long way towards making the next park visit enjoyable for everyone.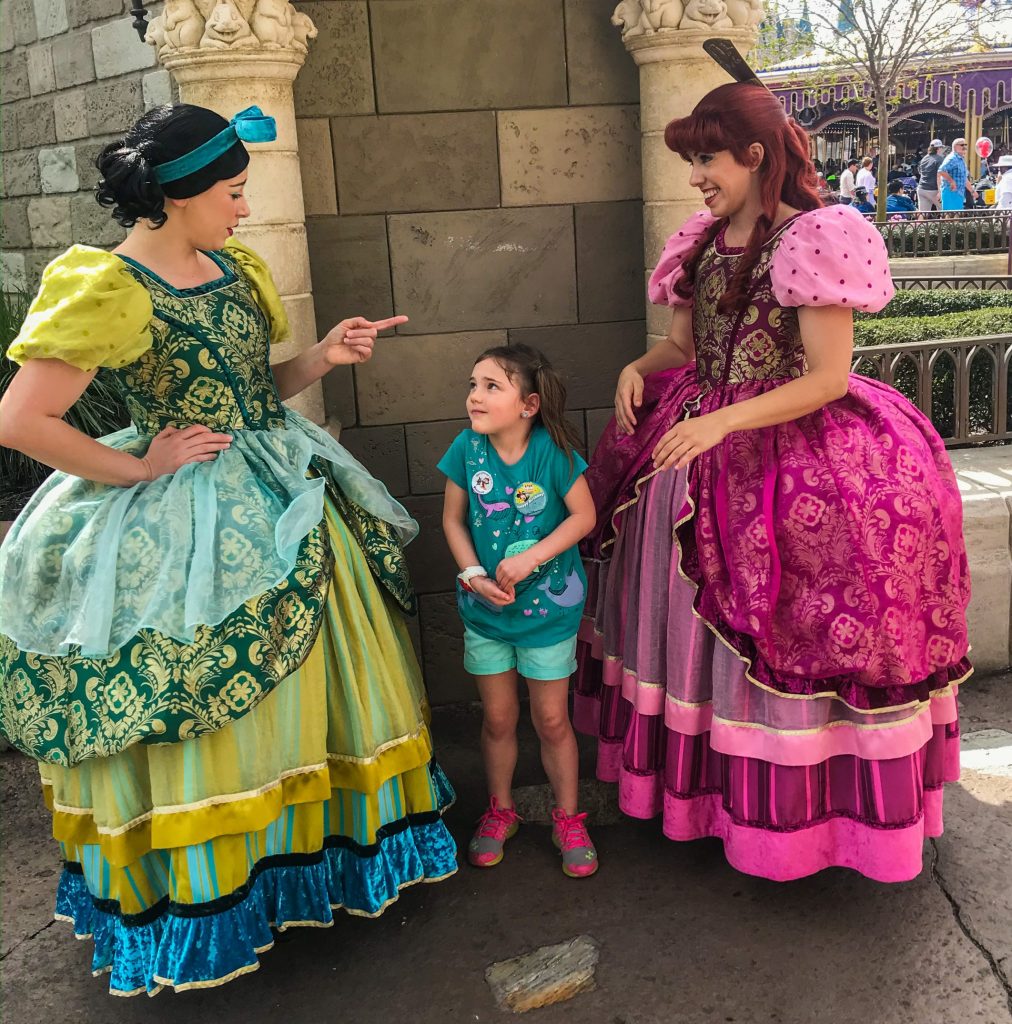 Manage your own expectations: You've dreamed of this trip for years. Taking your kids to Disney, it's a big thing for a lot of families. But, you need to remember that traveling with kids is full of a lot of unknowns. Managing your own expectations is important. Be ready for kids that whine in line and less than perfect group pictures. Your child may have been talking about seeing Mickey or meeting Ariel for months, and then freak out when the time actually comes. Be patient and positive and know when it's time to call it quits. This trip was the first one where we actually stayed for the fireworks. The first two times we left at 6 or so because it was clear our toddlers and preschoolers were done. Remember, your attitude is going to make all the difference for everyone!
Have you been to Disney World?
If you have something you think I forgot let me know, I'd love to hear your tips!
Categories: Life As It Happens
Tags: , disney, disney vatcation, Disney World, disney world vacation, family vacation, vacation on a budget