WyoSal: Shopping was Just a Bonus
Posted October 7, 2016 by Wyo Sal -
So three generations of "we" attended the 12th annual Wyoming Women's Expo last weekend.
The daughter is beginning to show the world that grandchild number two is cookin' away. She put the "Big Sister" shirt on the granddaughter "so people won't think this is just a beer belly," she said.
Though living just 26 miles apart according to interstate exits, in reality it's like a 35 or 40-minute drive with constant road construction and traffic between the daughter and me. Yes, we have traffic in Wyoming.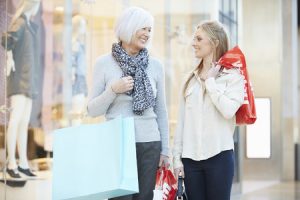 So even though we both work in the same town (she all night and me all day), our leisure time together is way too rare. This provided a time not only to shop the vendors, but actually have conversation. And it was wonderful.
This year's expo seemed to have more service — how many kinds of skincare products are there? — and fewer actual shopping experiences. All of the booths seemed popular, and I hope all of the vendors were successful.
We did enjoy several new exhibitors.
And since they have websites, and some of you were unable to attend, I thought it might be fun to do what the Prairie Wife herself does and share their links with you.
Speaking of the Prairie Wife, I wore her "Grit and Grace," sparkly black and white T-shirt to the expo and it was the perfect girls' day out attire. I had many, many compliments on it, and answered the "where'd you get that?" question by pointing to the back of my neck, where she smartly displayed her logo.
Two of the new vendors I definitely wanted to check out did not disappoint:
The daughter and I are big believers in hand writing notes to people. We both get that from her Gramma, who purchased Current all-occasion stationery for as long as I can remember. This is from Sioux Falls, South Dakota, and although it's a bit spendy, it's quality, quality stuff:
https://oh-my-word-luxury-paperie.myshopify.com/
Those who know me will not be surprised at the second, the only surprise is that it's taken me this long to find it. And yes, I "booked" a party, because I have the perfect captive audience of Thursday night winos:
www.travelingvineyard.com
We also finally signed up for a painting night together, acknowledging that we are certainly the only mother-daughter duo on earth not to have done this previously. We're painting a brown and gold Wyoming sign (are you shocked?) in November, if nothing happens to either of our schedules between now and then. And we are looking forward to it, although she won't be drinking wine. I will be happy to drink her portion, however.
This is our local painting studio and it's the bomb:
www.artisanalley307.com
And there is an etsy store that was at the expo — and she has way cute brown and gold signs that I have not previously seen. How is that even possible? Although I carried my card with me, I did not purchase a single thing, because my financial guy was in my ear saying "don't do it," all day. If I had made a purchase though, it most likely would have been here:
https://www.etsy.com/shop/LessMonday
So here's to being together as three generations of fierce females — Grit and Grace, Expectant Mama and Big Sister. We make a formidable team — shopping and otherwise.
Note from Prairie Wife: If you have any interest in purchasing some Prairie Wife Gear email me at prairiewifeinheels@hotmail.com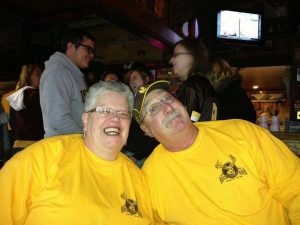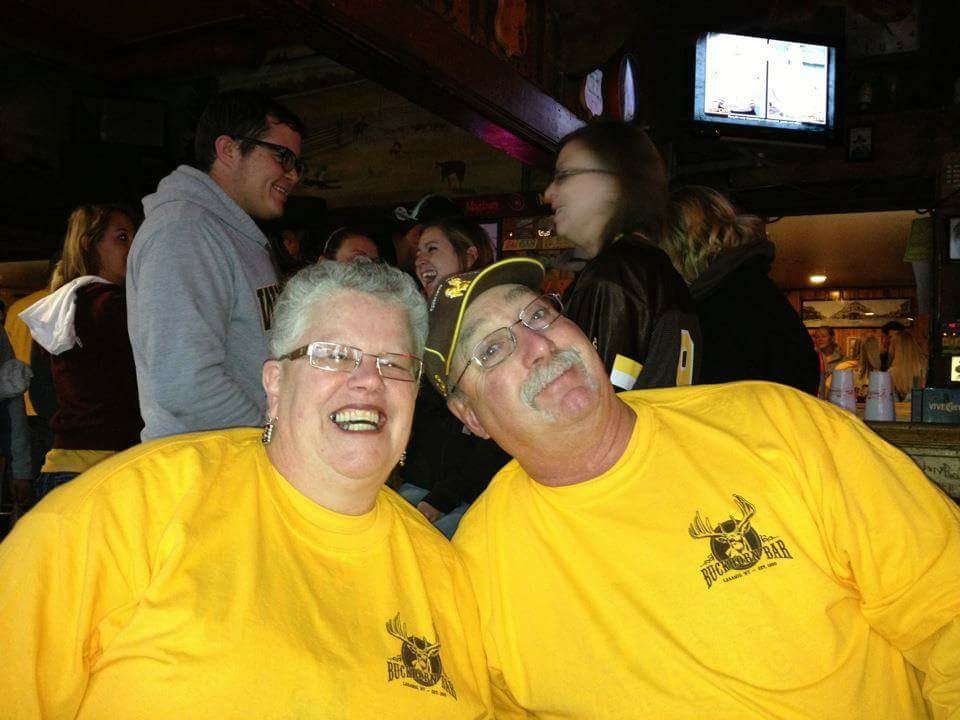 Wyo Sal is a Catholic mom and grandma and works full-time at a job that still usually overwhelms her. She loves football and food and books. She hopes to win the lottery some day.
Copyright: stockbroker / 123RF Stock Photo
Categories: This and That, Wyo Sal
Tags: , female bonding, grandmother, motherhood, online shopping, shop small, shopping, support local buisnesses, womens expo, wyosal