What I Read (And Loved) During The Summer Of 2023
Posted August 15, 2023 by Prairie Wife -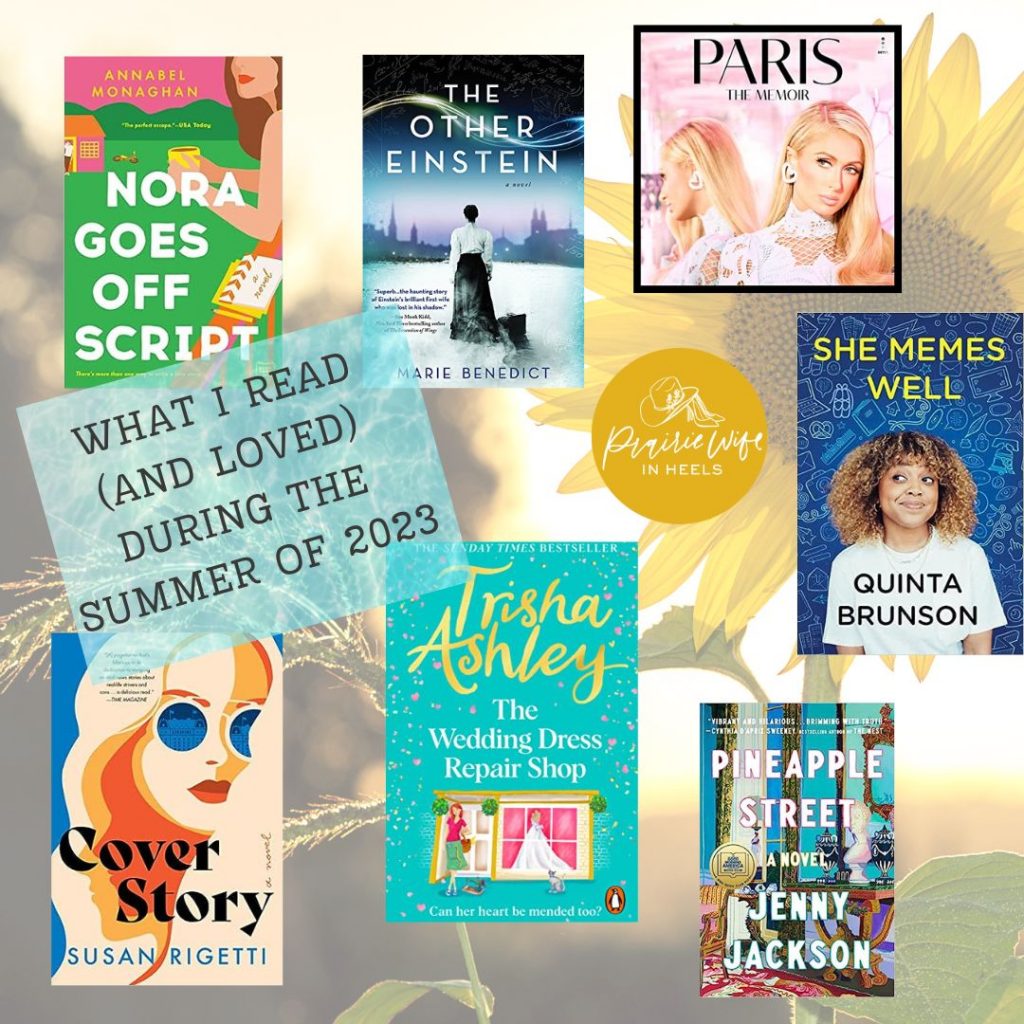 The Summer of 2023 is almost over, but thankfully there are still a few more weeks left for you to squeeze in some time to read a few of my book recommendations!
From family drama-filled modern-day fiction to a memoir that will leave you gasping in surprise, per usual, I have a little something for everyone.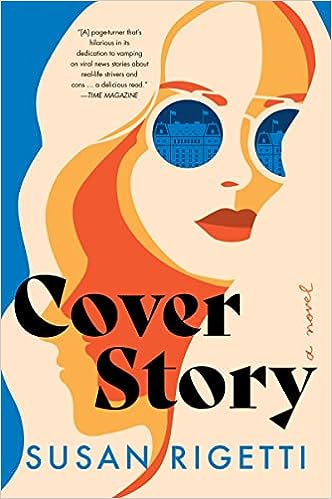 If you loved Netflix's limited series "Inventing Anna" then you will love "Cover Story" by Susan Rigetti. In this dramatic thriller, NYU dropout and aspiring writer Lora Ricci becomes captivated by worldly socialite Cat Wolff. The glamour, the parties, the endless access to money…it all seems too good to be true. When Ricci moves in with Cat to work as her ghostwriter, it looks like she is finally on her way to becoming the author she always dreamed of being. But the more time she spends with Cat, the more cracks she begins to see in her carefully crafted stories. Darkness and drama, twisting plot lines, and constant questions you need to find the answers too. "Cover Story" is one of the best thrillers I've read all year!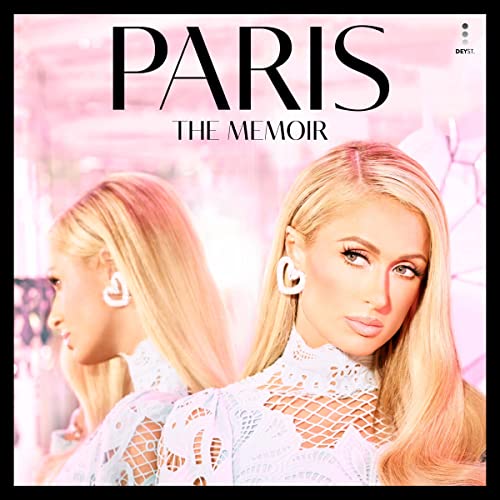 Paris: The Memoir by Paris Hilton
I feel like this book can be summed up in one sentence. "You think you know, but you have no idea." As someone the same age as heiress and OG "it girl" Paris Hilton, I recall her name being all over the tabloids and gossip magazines. Listening to her memoir took me instantly back to the late '90s and early 2000s and what I recalled reading about PARTY GIRL PARIS HILTON. But, it turns out that (per usual) the truth IS stranger than fiction. This book covers many tough topics, and I found it incredibly sad and eye-opening. I had my 15-year-old daughter listen to it, and we had a lot of great conversations because of what Paris revealed in her memoir. I admire who she is as a woman and business owner so much more after seeing what she has been through. If you only read one book off this list, make it this one!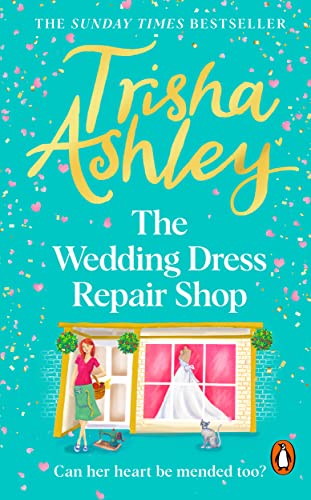 The Wedding Dress Repair Shop by Trisha Ashley
Trisha Ashley is one of my top 10 favorite authors of all time, so it won't surprise many of you that her latest book has made this list! I love that Ashley incorporates characters from her other novels into her new books, which all take place in little English villages. After my three-week trip to England last year, it's even easier for me to envision Lancashire and its cottages and the grand estate being turned into a museum. The main character Garland is an orphaned professional costume designer who has suddenly found herself out of a job due to her temper. In an unexpected twist of fate, she connects with a previously unknown cousin who needs her help putting together a museum of wedding dresses. I found it fabulous that this museum is about brides whose weddings didn't go as planned! The fun side stories about each dress Garland is repairing was a great addition to the main plot. Garland's cousin Honey Fairford was my favorite character, and I hope we see a story about her coming soon! This book is full of strong female characters, quirky and eccentric villagers, a little bit of mystery and intrigue, and a beautiful love story.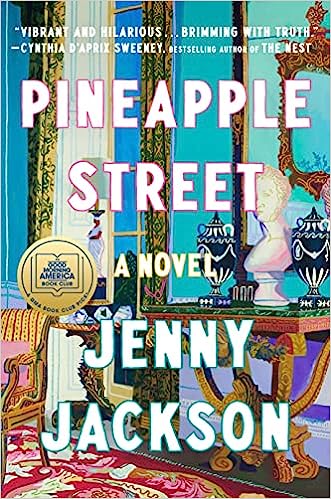 Pineapple Street by Jenny Jackson
I was not prepared for how intense this book was. I thought it would be a relatively light read about an incredibly wealthy family living in New York. I expected drama, drugs, lots of crying, and an ah-ha moment at the end where the main characters (a set of three siblings and their spouses) realized money can't buy you happiness. Instead, I took a deep dive into the complexity of generational wealth, the intensity of family relationships, and some other pretty heavy topics I connected to on a genuine level. It's one of those books where I wasn't ready to let the characters go at the end. I hope Jackson has thought about a sequel!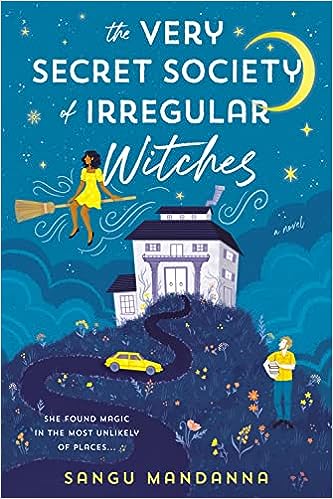 The Very Secret Society of Irregular Witches by Sangu Mandanna
When I think about witches, I think of covens, sisterhood, and a built-in family of people that truly understand you. But what if witches lived in a world where they weren't allowed to meet in groups or spend more than an hour or two together? How about a world where witches are always orphaned at a young age because of a generations-old curse? What starts as a seemingly bleak book about a lonely and incredibly talented witch named Mika Moon is actually a lovely tale about finding your family and not being afraid to break the rules. I loved Mandanna's creative spin on what it means to be a witch and found this book to be an enjoyably whimsical read.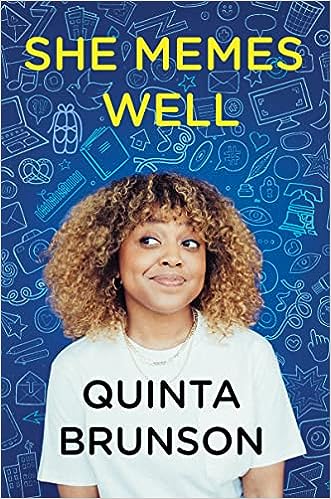 She Memes Well by Quinta Brunson
I can't honestly remember what tempted me to read this book, but I'm glad I found it. This book is an incredible collection of short essays by comedian Quinta Brunson. She openly talks about her life growing up in Philly in the 90s and, in an impactful yet gentle way, discuss an incredible amount of poignant topics. From poverty and racism to the impact of media on who she was and is, I found myself nodding along to many of her experiences. I loved the snappy writing style of Brunson's essays and found that her descriptions and explanations helped me to change my thoughts about several topics. I hope Brunson releases more essays as she grows as a comedian and woman. I'd particularly like to read her thoughts on motherhood if/when she has her dream of having a family come true.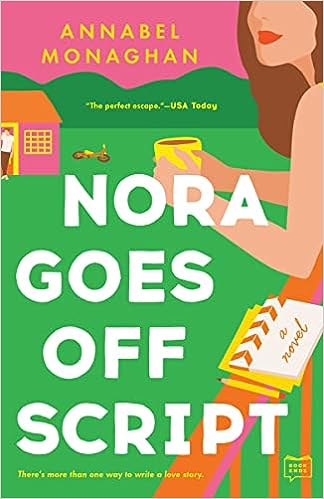 Nora Goes Off Script by Annabel Monaghan
When a book's main character is a romance channel script writer who has recently divorced her lazy scummy husband…you know it will be good! I started reading "Nora Goes Off Script," looking for an easy breezy romance read that would offer an exciting plot and an uncomplicated "and they lived happily ever after" ending. Instead, I got a dramatic story full of complicated and fascinating characters and an ending that kept me guessing until the last few chapters. Nora (the main character) is a strong woman, who is decidedly better off without her ex-husband, yet she still struggles with creating a new life that offers her and her children everything they need. Throw in a hot A-list movie star and some other characters you'd love to meet in real life (and some you'd like never to meet), and you can see why this is such an entertaining love story! It would also make a fantastic movie…hint hint!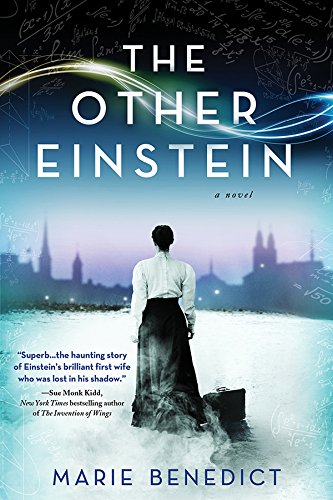 The Other Einstein by Marie Benedict
I am a HUGE historical fiction fan, and this book crossed off every one of my historical fiction book must-haves…Characters you already know, characters that keep you wondering how real they are, historical facts and details that make me feel like I'm learning, and more than a few "no, this can't be real" plot twists! Benedict's novel was so full of "is this real or not" details that I broke my own rule and googled " Mitza Maric" about 1/4 of the way through the book so I could find out how much of this book was based on fact! She was indeed a real person, and all of the book's details that had me gasping were almost 100% fact. This book is yet another reminder of how many women significantly impacted our world, but because of their gender, they were never acknowledged.
While I read more books than this during the summer of 2023, these are by far my favorites…and per usual, I'm open to any of your recommendations.
Let me know in the comments if you have a book you read during the summer of 2023 that you think I should read too!
If you're an avid reader looking to connect with other book lovers, please consider joining us for our monthly virtual book club!
Categories: Book Reviews, Reviews
Tags: , 2023 books, Book Reviews, book to read, summer reads