10 Things Every Senior Needs To Do BEFORE Applying To College
Posted August 8, 2023 by Prairie Wife - 1 comment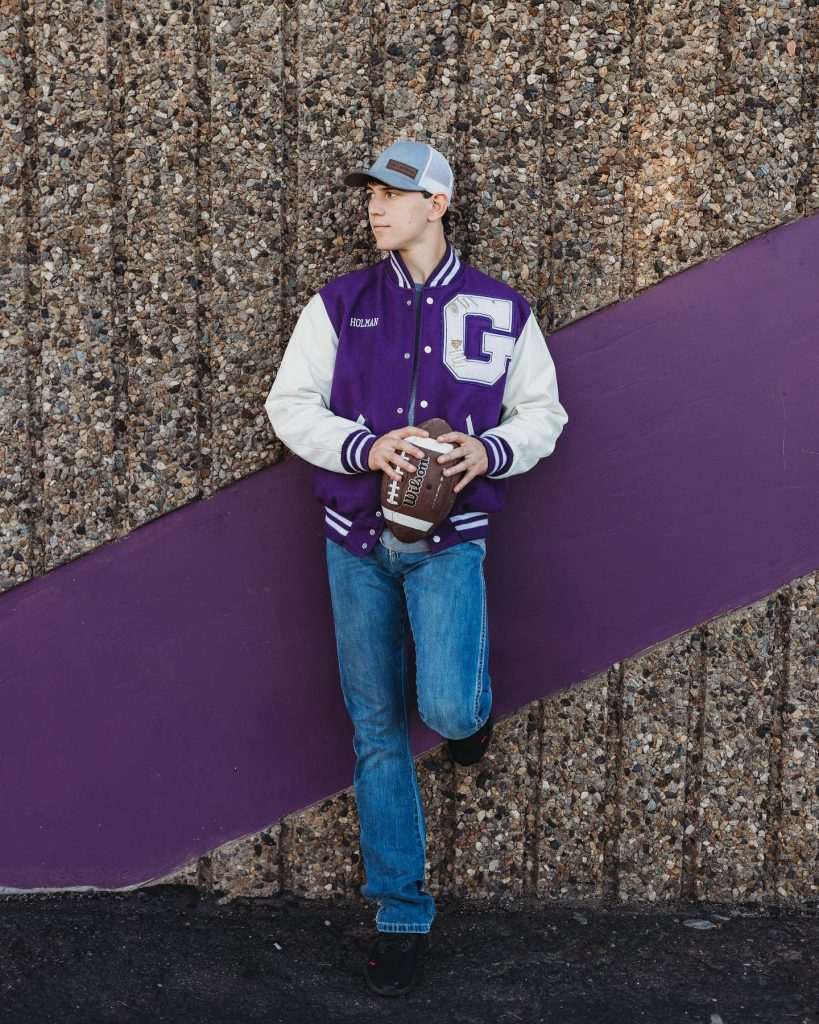 While I know not every Senior has plans to attend college, for those that are, here are 10 things that every senior needs to do before applying to college.
This list is based on real life and the last few months of going through this process with our oldest Cowkid.
I went through this process more than 20 years ago…which means almost nothing I know was still relevant or helpful as we began looking at what colleges our son should be applying to.
Before perusing the list below, I recommend reading this post about Junior year.
The first few steps are about narrowing your attention to a small number of schools that are the right fit for your child. We decided that applying to 5 schools was the perfect number for us.
Think about location. Where does your child want to live for college? Do they want to stay in state? Is it a good idea to have them stay close to home, or would it be better for them to get some space? Do they want to travel to a different climate? How about options for international education? For example, our son wants to live somewhere warm, so he is looking primarily at universities in the Southern US.
Pick a focus for studying. What type of degree are they interested in? If they aren't exactly sure, they still need to have a general idea. For example, if they're interested in business but not sure if they want to do marketing or finance, they'll still know they want to focus on a college with a reputable business school. Our son is planning to attend nursing school. So any college/university that doesn't have a solid nursing program isn't going to be the right fit for him. We found niche.com to be a beneficial site for letting you know how various colleges rank nationally.
Take a deeper look at campus life. Once you've begun narrowing your search to specific cities/colleges/campuses/universities, take a closer look at the statistics about the school and the area around it. For example, a campus where 89% of the students speak Spanish might not be the right fit for a student who isn't bilingual. If your child plans to live on campus for at least the first year, but the campus life and activities are continuously ranked poorly, it might not be the right fit. We read reviews on the campus websites, looked at comments on social media, and looked at niche.com to find answers to many of our questions.
Look at class requirements. Here in Wyoming, many guidance counselors make the mistake of only looking at what classes students need to attend the University of Wyoming. This can cause issues for students that plan to attend out-of-state schools. For example, many colleges and universities outside of Wyoming require at least two semesters of a foreign language. If we hadn't known this requirement, our son could not apply to several schools that made it into his top 5 list.
Create an email address. It's a digital world, including almost all communication with colleges and universities. Now is when your child needs to create an email not connected with their high school. PLEASE encourage them to be thoughtful about their email. Chances are they'll be using it for many years, and while footballforlife69@gmail.com may seem funny and clever when they're 17, it's not going to age well (or look good on college applications).
Take the ACT. Many universities and Colleges require the ACT and/or the SAT. Many of them also have a minimum score. Now is the time to take the test so that you have time to retake it if necessary. We also looked at the specific score requirements for the primary schools our son was interested in so we knew what score he needed to get.
Apply for financial aid. While many parents have set aside money to help their children with the cost of schooling, many students are expected to cover some, if not all, of the cost of their education. Filling out a FAFSA form is usually an excellent place to start. Students can begin applying for general scholarships as soon as their Junior year. We've found this site to be incredibly helpful for learning about scholarships that are not commonly known. If your child is hoping to play athletics at the D2 and D3 collegiate level (and counting on some financial support through the athletic department), it's a great idea to look into joining this recruiting website.  EDIT: Based on reader comments, I want to add that D2 schools have limited ability to offer athletic scholarships, and D3 schools cannot offer scholarships based on athletic performance. BUT are usually happy to help eligible students find other scholarships they qualify for.
Collect letters of recommendation. Collecting various letters of recommendation before you begin applying to colleges will help ensure that the application process goes smoothly. Most colleges require a letter from a core class high school teacher (think English, Science, or Math teachers rather than Choir). If your child is active in after-school clubs or sports, ask for a letter of recommendation from their coach or advisor. It's also essential to ask community leaders who have worked with your child to write letters. Have them email your child the letters so they can have a copy on their hard drive. Again, it's a digital world, and most applications ask for letters to be attached as PDFs.
Know their school STATs. On applications, students will be asked to share their class ranking, cumulative GPA, and any transcripts from college classes that they've already taken. Having this information on hand will save your student from having to scramble and leave applications halfway finished.
Go through social media accounts. While nothing can ever be erased on the internet, your child needs to know that colleges will 100% be looking at their social media accounts, especially if your child is a potential athlete or scholarship recipient. Many applications ask for social media information. Even if your child doesn't list their accounts, a quick Google search will pull them up. While hopefully, you talked about appropriate posting on social media as soon as your child opened up an account, something may have slipped through the cracks. Now is the time to look at what they've posted (and remind them their comments can be pulled up, too) and clean things up if necessary.
And just like that (insert stressed and slightly manic laugh here), you're finally ready to begin the college application process!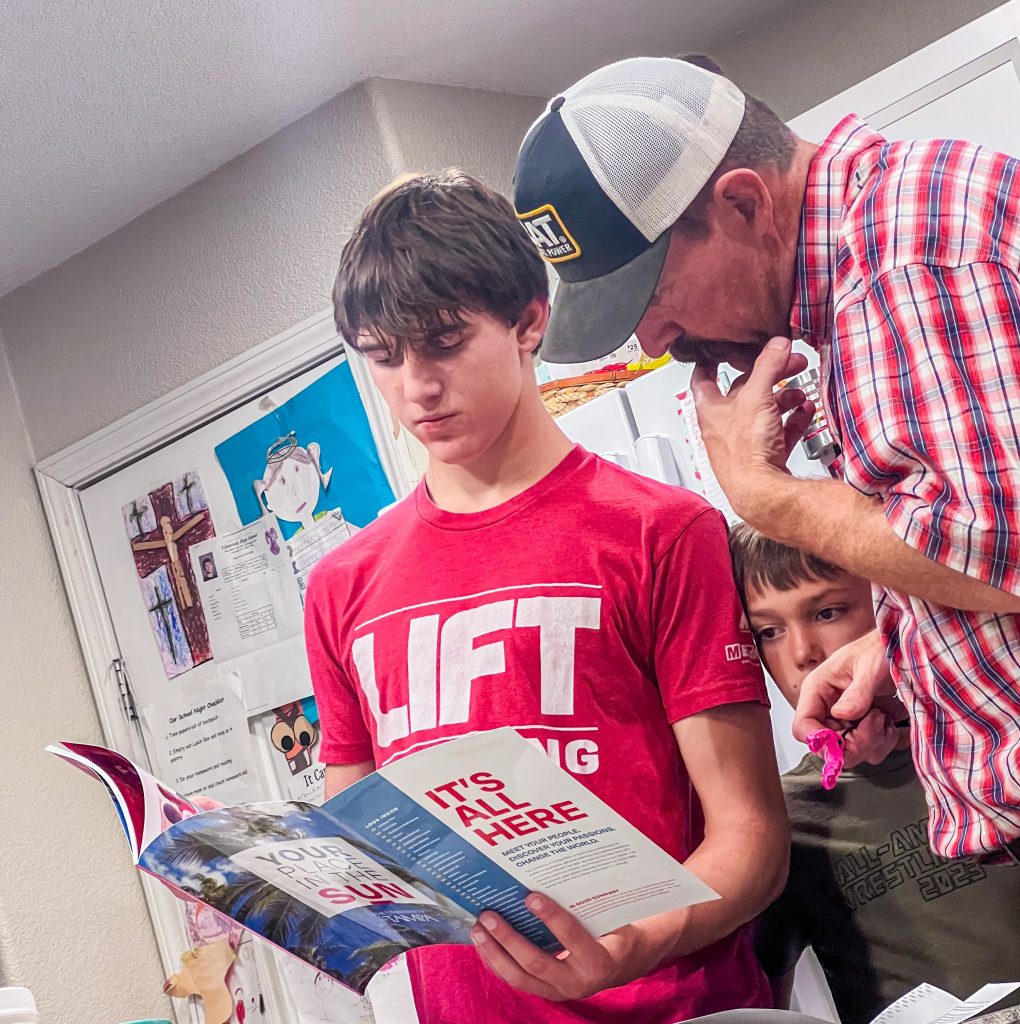 I'll create more posts about our college application (and hopefully acceptance) experiences as we go through them. Still, I promise if you complete these 10 things every senior needs to do before applying to college, you'll find the entire application process SO much easier.
More questions? Let me know in the comments, and I'll answer you ASAP.
Categories: Life As It Happens, Parenting, Prairie Life
Tags: , applying for college, college, college applications, how to apply for college, parenting, parenting teens, senior year, teenagers, what to do for college