Prairie Wife Virtual Book Club: August 2023
Posted August 4, 2023 by Prairie Wife - 2 comments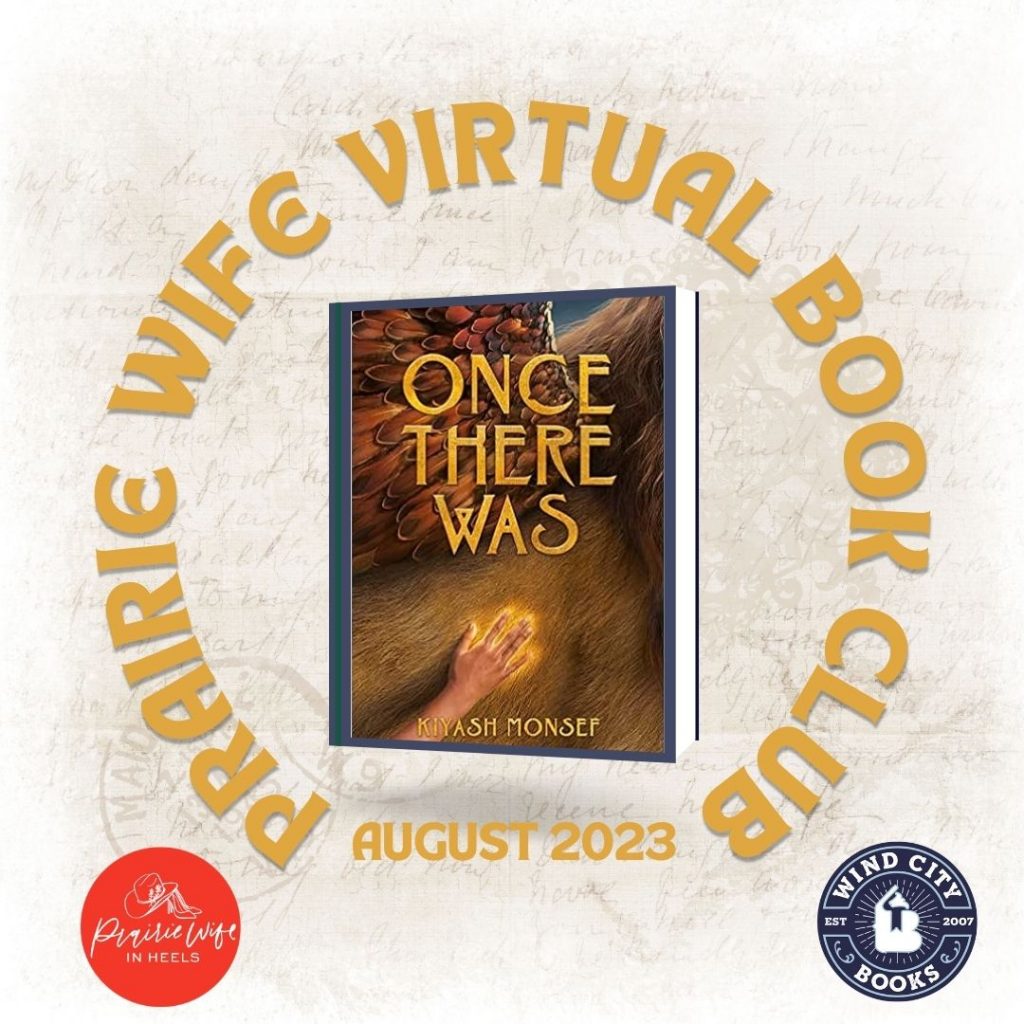 It's time to announce our book for the Prairie Wife Virtual Book Club: August 2023
This monthly Virtual Book Club is all thanks to Wind City Books, an Indie Bookstore in Downtown Casper, Wyoming.
Miranda from Wind City Books can ship you our book club book WHEREVER YOU LIVE, so please use the link provided below to purchase your Prairie Wife Book Club books.
If you're feeling lucky, you can also enter the giveaway at the end of this post to WIN a copy of this month's book. The winner will be chosen on Friday, August 11, so there will be plenty of time for the book to get to you before our Prairie Wife Virtual Book Chat!
So, how does The Prairie Wife Virtual Book Club Work?
It's easy (I promise) and available to ANYONE who wants to join.
You don't need social media because we're doing it all with Zoom!
At our hour-long Virtual Book Club meeting, we will heavily discuss this month's book using the questions given below the review as a guide.
HERE IS THE ZOOM LINK FOR THIS MONTHS VIRTUAL BOOK CLUB Tuesday, August 29, 2023, 7 PM MST
Don't forget to enter our GIVEAWAY at the end when you're done learning about our book choice for the month.
NOTE: We picked a Young Adult Novel for this month with the hope that those of you with kids 12 and up would read along with them and include them in our book club! #summertime #keepthembusy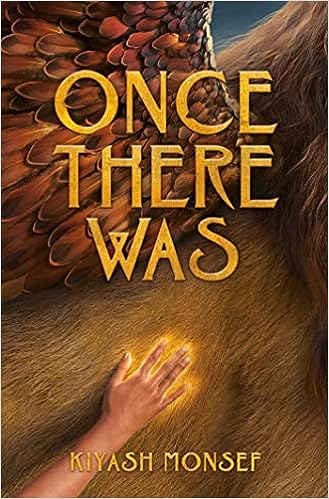 Once There Was by Kiyash Monsef
Heads up! This month's book is a Young Adult novel. Yet, like many YA Novels, it's just as enjoyable for adults as it is for the 12 and up crowd. I hope you can read it alongside or with your tween/teen, and PLEASE bring them with you to our upcoming Virtual Book Club!
Here's what the publisher had to say about "Once There Was"
Once was, once wasn't.
So began the stories Marjan's father told her as a little girl—fables like the story of the girl who sprung a unicorn from a hunter's snare, or the nomad boy who rescued a baby shirdal. Tales of mythical beasts that filled her with curiosity and wonder.
But Marjan's not a little girl anymore. In the wake of her father's sudden death, she is trying to hold it all together: her schoolwork, friendships, and keeping her dad's shoestring veterinary practice from going under. Then, one day, she receives a visitor who reveals something stunning: Marjan's father was no ordinary veterinarian. The creatures out of the stories he told her were real—and he traveled the world to care for them. And now that he's gone, she must take his place.
Marjan steps into a secret world hidden in plain sight, where magical creatures are bought and sold, treasured and trapped. She finds friends she never knew she needed—a charming British boy who grew up with a griffon, a runaway witch seeking magic and home—while trying to hide her double life from her old friends and classmates.
The deeper Marjan gets into treating these animals, the closer she comes to finding who killed her father—and to a shocking truth that will reawaken her sense of wonder and put humans and beasts in the gravest of danger.
PREP QUESTIONS FOR OUR VIRTUAL BOOK CLUB MEETING
What do you think of the book's title?

How does it relate to the book's contents?
What other title might you choose?

Which character did you relate to, or empathize with, the most?
Did you race to the end, or was it more of a slow burn?
What did you think of the writing?

Are there any standout sentences?

Did this book remind you of any other books?
Who do you most want to read this book?
What question do you wish you could ask the author?
To enter the GIVEAWAY all you HAVE to do is let us know in the comment section below why you want to read our August 2023 Book Club Pick "Once There Was"
You can earn more points towards the giveaway using the Rafflecopter form below.
Looking for another YA Book Suggestion? Try last month's book club pick.
Categories: Book Reviews, Reviews
Tags: , august 2023, book club, Giveaway, indie books, indie bookstore, Kiyash Monsef, once there was, virtual book club, wind city books, ya novels