Prairie Wife Virtual Book Club: July 2023
Posted July 8, 2023 by Prairie Wife - 4 comments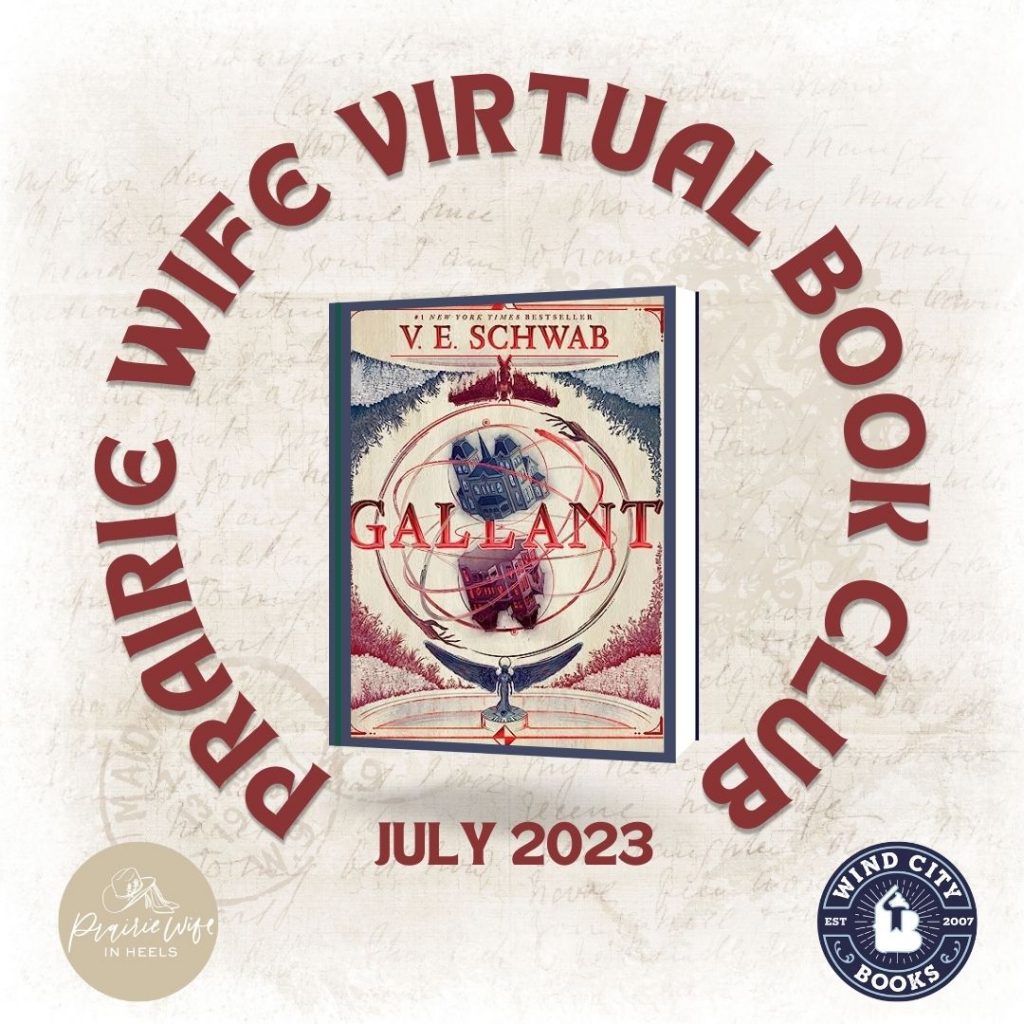 It's time to announce our book for the Prairie Wife Virtual Book Club: July 2023
This monthly Virtual Book Club is all thanks to Wind City Books, an Indie Bookstore in Downtown Casper, Wyoming.
Miranda from Wind City Books can ship you our book club book WHEREVER YOU LIVE, so please use the link provided below to purchase your Prairie Wife Book Club books.
If you're feeling lucky, you can also enter the giveaway at the end of this post to WIN a copy of this month's book. The winner will be chosen on Friday, July 14, so there will be plenty of time for the book to get to you before our Prairie Wife Virtual Book Chat!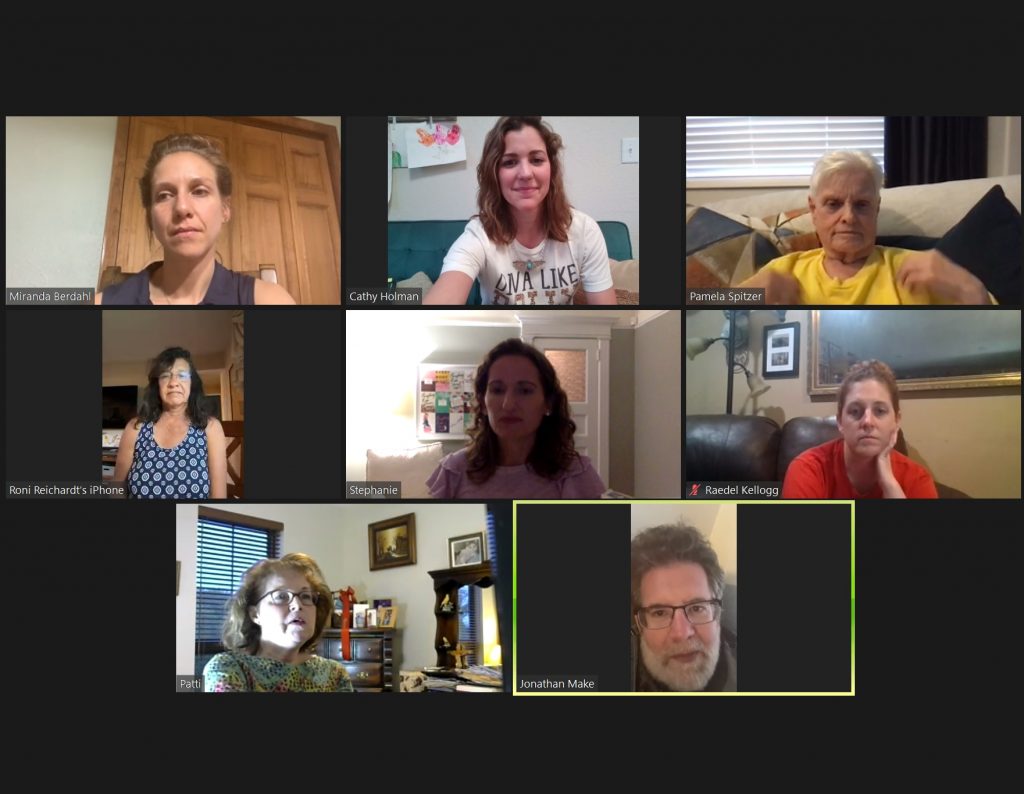 So, how does The Prairie Wife Virtual Book Club Work?
It's easy (I promise) and available to ANYONE who wants to join.
You don't need social media because we're doing it all with Zoom!
At our hour-long Virtual Book Club meeting, we will heavily discuss this month's book using the questions given below the review as a guide.
HERE IS THE ZOOM LINK FOR THIS MONTHS VIRTUAL BOOK CLUB Monday, July 31, 2023, 7 PM MST
Don't forget to enter our GIVEAWAY at the end when you're done learning about our book choice for the month.
NOTE: We picked a Young Adult Novel for this month with the hope that those of you with kids 12 and up would read along with them and include them in our book club! #summertime #keepthembusy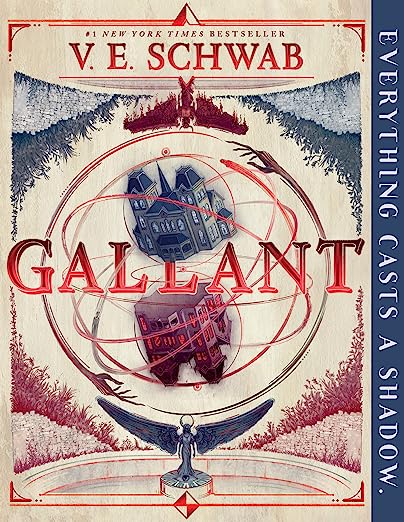 Heads up! This month's book is a Young Adult novel. Yet, like many YA Novels, it's just as enjoyable for adults as it is for the 12 and up crowd. I hope you can read it alongside or with your tween/teen, and PLEASE bring them with you to our upcoming Virtual Book Club! I'm excited about this one because V.E. Schwab's adult novel, "The Invisible Life Of Addie LaRue" is one of the best books I've ever read!
Here's what the publisher had to say about "Gallant."
Olivia Prior has grown up in Merilance School for Girls, and all she has of her past is her mother's journal—which seems to unravel into madness. Then, a letter invites Olivia to come home to Gallant. Yet when Olivia arrives, no one is expecting her. But Olivia is not about to leave the first place that feels like home; it doesn't matter if her cousin Matthew is hostile or if she sees half-formed ghouls haunting the hallways.
Olivia knows that Gallant is hiding secrets, and she is determined to uncover them. When she crosses a ruined wall at just the right moment, Olivia finds herself in a place that is Gallant—but not. The manor is crumbling, the ghouls are solid, and a mysterious figure rules over all. Now Olivia sees what has unraveled generations of her family, and where her father may have come from.
Olivia has always wanted to belong somewhere, but will she take her place as a Prior, protecting our world against the Master of the House? Or will she take her place beside him?
PREP QUESTIONS FOR OUR VIRTUAL BOOK CLUB MEETING
What do you think of the book's title?

How does it relate to the book's contents?
What other title might you choose?

If you had to trade places with one character who would it be?
Are there any characters you'd like to deliver a lecture to?

If so, who?
What would you say?

Which scene has stuck with you the most?
Did the book spook you or get under your skin in any way?
What do you think happens to the characters after the book's official ending?
What question do you wish you could ask the author?
To enter the GIVEAWAY all you HAVE to do is let us know in the comment section below why you want to read our July 2023 Book Club Pick "Gallant"
You can earn more points towards the giveaway using the Rafflecopter form below.
Looking for more books to read? Check out this massive list!
Categories: Book Reviews, Reviews
Tags: , book club, gallant, indie book stores, indie books, partnerships, v.e. schwab, virtual book club, Wyoming, ya novels