12 Books To Read During the Summer of 2023
Posted May 19, 2023 by Prairie Wife -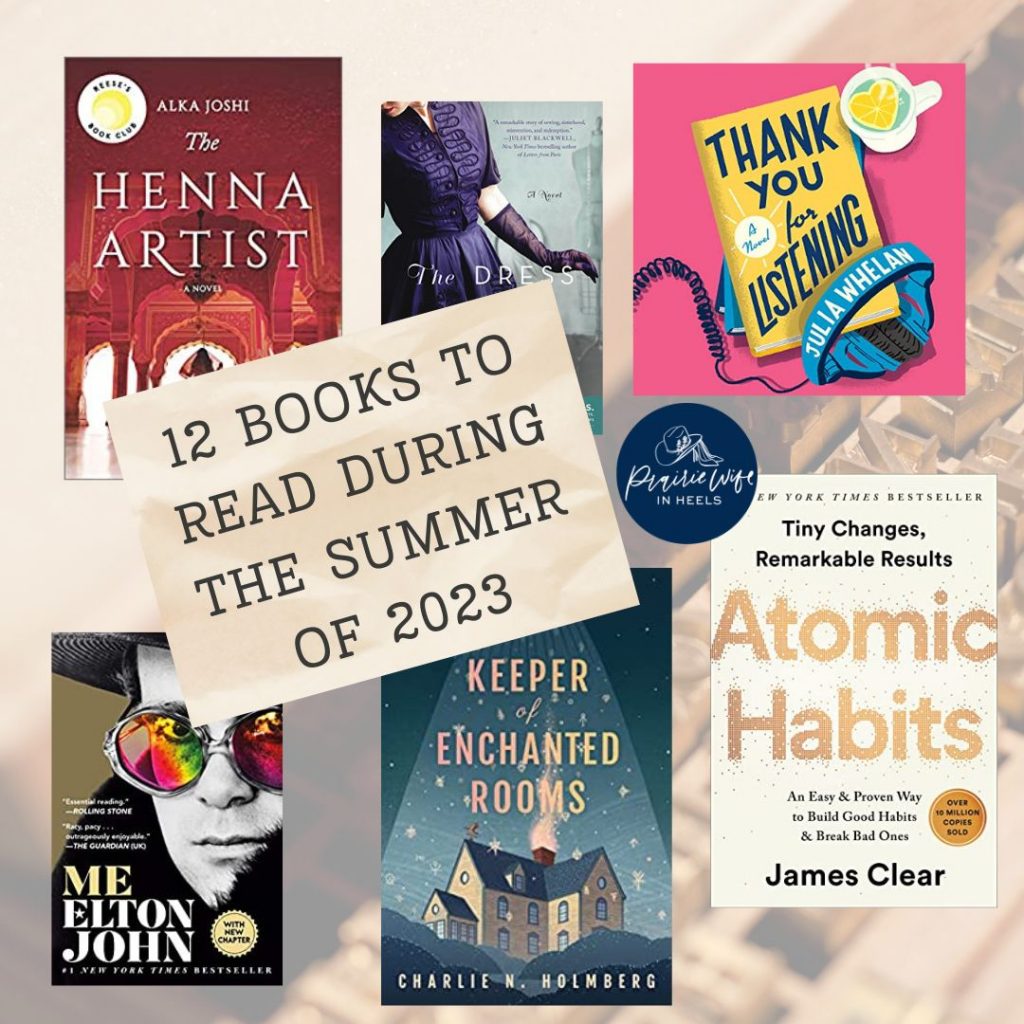 It's almost officially Summertime, and while a certain level of busyness comes with this time of year, I also find that I have more time to read. If you too have that luxury, take a look at our list of 12 books to read during the Summer of 2023!
Per usual there is a little something for everyone, and don't forget to join us for our May 2023 Virtual Book Club.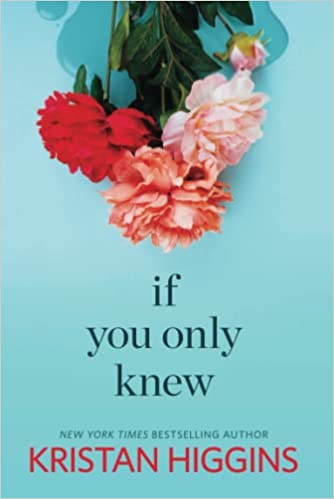 If Only You Knew by Kristan Higgins
Two sisters, Jenny and Rachel, have two very different love lives. Jenny is still friends with her ex-husband (and his gorgeous new wife), and as a wedding dressmaker, it's probably a good thing she still believes in love. But the reality of the situation is it tears at her heart and makes it impossible to move on. Rachel lives in suburbia heaven with her triplet girls and adoring husband…until one glance at her husband's phone changes everything. Add a grieving widow mother, and you have the perfect storm for a book that makes you laugh and cry along with the characters.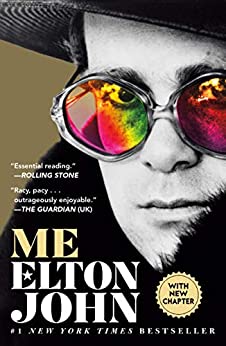 Me: Elton John Offical Autobiography by Elton John
As an Elton John super fan, I was likely predisposed to love this book! I grew up in the 80s and 90s watching Elton John videos on VH1 and MTV, and I have read numerous articles through the decades about Elton and his work. When Rocket Man (a movie about his life) came out, I loved it, and I have watched it so many times I've lost count. Despite all I already knew about Elton, this book was far from boring. The nitty gritty details, the open and honest look at the life of a superstar (including his addictions), and the thoughtful and poignant reflections on his past created an absolutely fascinating book!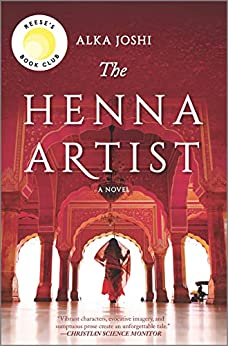 The Henna Artist by Alka Joshi
This book takes place in India in the 1950s, and I admit I know only a little about the culture of India. After reading this book, I found myself longing to know more! 17-year-old Lakshmi runs away from an abusive marriage and finds a way to survive by being a Henna Artist. Her artistry and hard work lead to her going from poverty to thriving. Lakshmi had one dream, to bring her parents to Jaipur so they could, at last, live in luxury. She has no idea she has a little sister, and with this discovery, her carefully crafted world suddenly begins to crumble. This is an emotional book that left me with a broader worldview and a more compassionate spirit.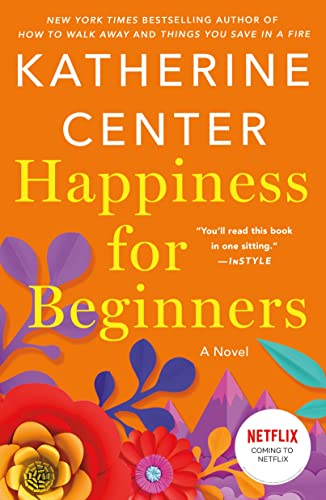 Happiness For Beginners by Kristan Higgins
Fans of the book "Wild: From Lost to Found on the Pacific Crest Trail" by Cheryl Strayed will see some similarities in Higgins's novel. While it's pretty clear from the beginning that Helen Carpenter (recently divorced and miserable in almost every way) and Jake (her brother's goofy best friend) should end up together…it makes the book no less enjoyable. As the two navigate a physically and mentally excruciating wilderness trek through the wilds of Wyoming, they both learn that they are stronger than they think and find out that when you accept your weaknesses and ask for help, good things WILL happen. How Higgins crafted the book's ending surprised me, but it was still 100% satisfying.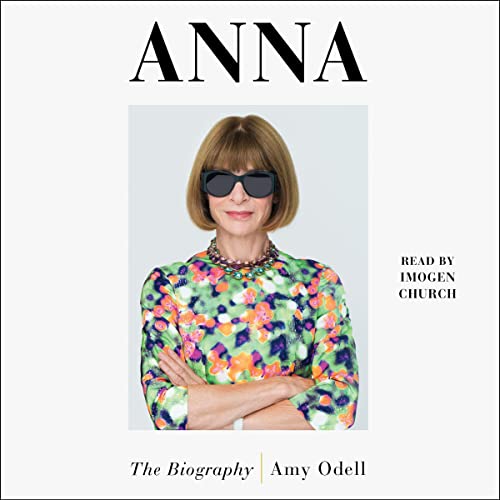 I listened to this book on Audible and highly recommend you do the same. As someone who has always been interested in Fashion and the fashion industry, I loved this book! While I "knew" who the celebrated Vogue Editor Anna Wintour was, I had no idea the layers that went into how she became "Anna" the icon. It was fascinating to hear how her family impacted her desires and dreams and to follow her journey from England to America. I loved how thoroughly researched this book was. I particularly enjoyed hearing hundreds of quotes from those around her (the majority seemed incredibly honest, and they were not always flattering). I particularly enjoyed the later portions of the book that discussed her career from the 1990s on because this was when I became familiar with her. I found her story inspiring and fascinating, and I took away some incredible nuggets of wisdom. Is she perfect? Absolutely not. But WOW, is she a person worth learning about.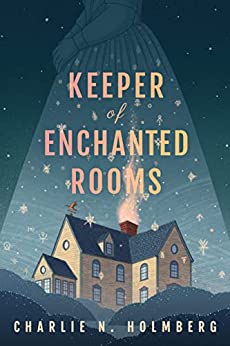 Keeper of Enchanted Rooms by Charlie Holmberg
Holmberg is one of my favorite fantasy authors (her Paper Magician series is fantastic), and this new series does not disappoint. It takes place in America in the mid-1800s, where magic is prevalent. Some homes hold onto the magic of their past owners, resulting in a mess of haunted-type activity. In this book, an eccentric and lonely writer inherits a house full of magic. To help make the house inhabitable, magician Hulda Larkin moves in. The result is a twisted mix of magic, revenge, mystery, and romance.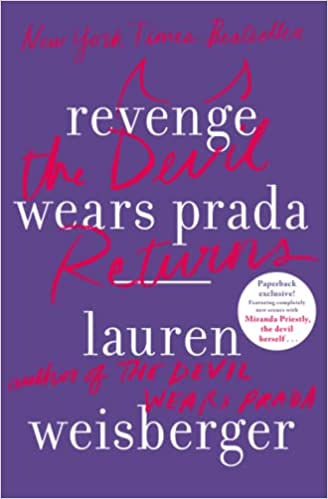 Revenge Wears Prada: The Devil Returns by Lauren Weisberger
I love the entire "Devil Wears Prada" series and especially found it even more entertaining after I read "Anna," which the Miranda Priestly character is loosely based on. In this book, Andy is a decade out from her job at "Runway." She and Emily, her former nemesis, have created a high-end bridal magazine called "The Plunge." Andy is ready to marry the man of her dreams, and all seems perfectly right with her world when suddenly she finds a letter that changes everything.  Drama, intrigue, high fashion, and larger-than-life characters all blend together in this wonderfully captivating read!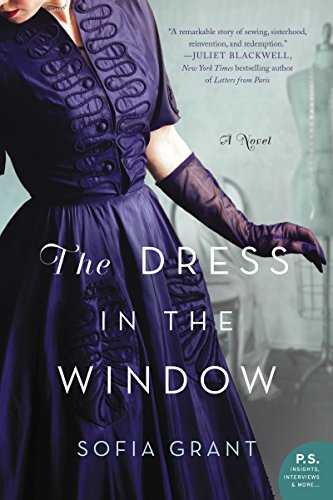 The Dress In The Window by Sofia Grant
It's post-WWII in America, and sisters Peggy and Jeanne live in a mill town trying to figure out what's next. Peggy is a widowed mother, and Jeanne no longer has a fiance. They combine their love of fashion to create fabulous dresses for their clients, and their dreams slowly become a reality. But jealousy that goes beyond normal sibling rivalry and unexpected life events threaten to ruin everything they've built.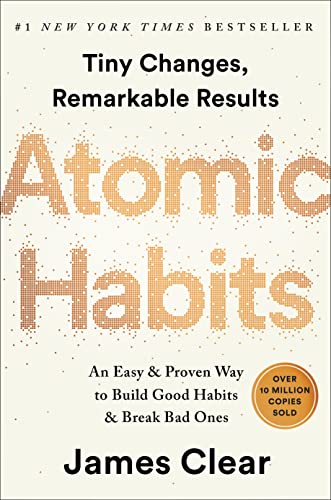 If you only read one self-improvement book this year, make it this one. I found it so helpful that I had my Junior in High School son read it, and he thought it was great too! Clear is an expert on habit formation, and in this book, he shows you how to create habits that will help you, and break the habits that are harming you. While this book is available on Audible, I think it's best in book format, so you can efficiently work through the chapters and take time to let his message sink in.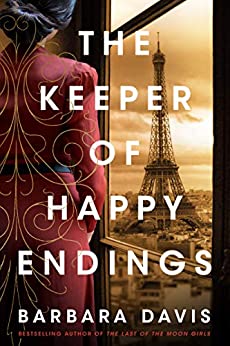 The Keeper of Happy Endings by Barbara Davis
Rory Grant is stuck. Her fiance is gone and may never return to her, and she's barely able to fake going through the motions of everyday life. Souline Roussel is a WWII refugee from France carrying on her family tradition of making Wedding Dresses. Both women have given up on life, but fate brings them together in an unforeseen twist of events. This lovely historical fiction novel shows the power of heartbreak and hope and will keep you turning the page to see if Grant and Roussel truly have the strength to create their own happy endings. I also want to recommend The Echo of Old Books by Barbara Davis. It's fantastic too!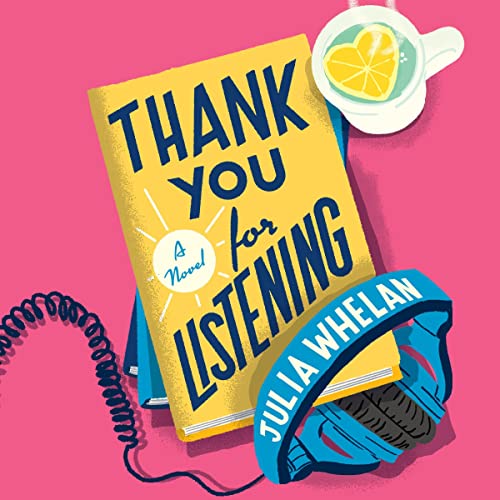 Thank You For Listening by Julia Whelan
While this book is available in all formats, I recommend listening to it on Audible. Whelan's book about an audiobook narrator seems much more entertaining when you "read" it that way! Sewanee Chester refuses to narrate Romance novels anymore, but at the request of a dear deceased friend, she agrees to do one more. Against her wishes, she must work with famous heartthrob narrator Brock McNight for this book. Both Chester and McNight want nothing to do with romance in the real world…yet somehow, they can't help but feel something…This book is hella steamy and fun and the perfect Summer read.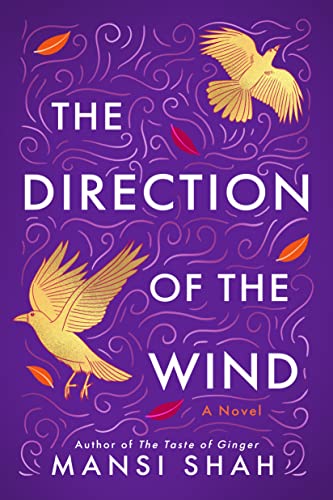 The Direction of the Wind by Mansi Shah
This book was a bit heavier than I thought but no less enjoyable because of that fact. Shah shares the story of a daughter and a mother, intertwining their perspectives (jumping back and forth in time) throughout the book. Sophia lives in India and is an accomplished young woman who suddenly finds herself without her parents. Her mother died when she was a child, and the recent death of her father leaves Sophia feeling alone and lost. While going through her father's items, she learns that her mother, Nina, did not die as she had been told but ran away to Paris and left her behind. This tale of family and finding the balance between meeting the expectations of your loved ones while staying true to yourself is incredibly well written.
Please help me make MY Summer reading list. Leave your suggestions in the comments!
Categories: Book Reviews, Reviews
Tags: , beach reads, biography, Book Reviews, books, Historical Fiction, Modern Fiction, Romance, summer 2023, summer reading, summer reads