Prairie Wife Virtual Book Club: May 2023
Posted May 2, 2023 by Prairie Wife - 6 comments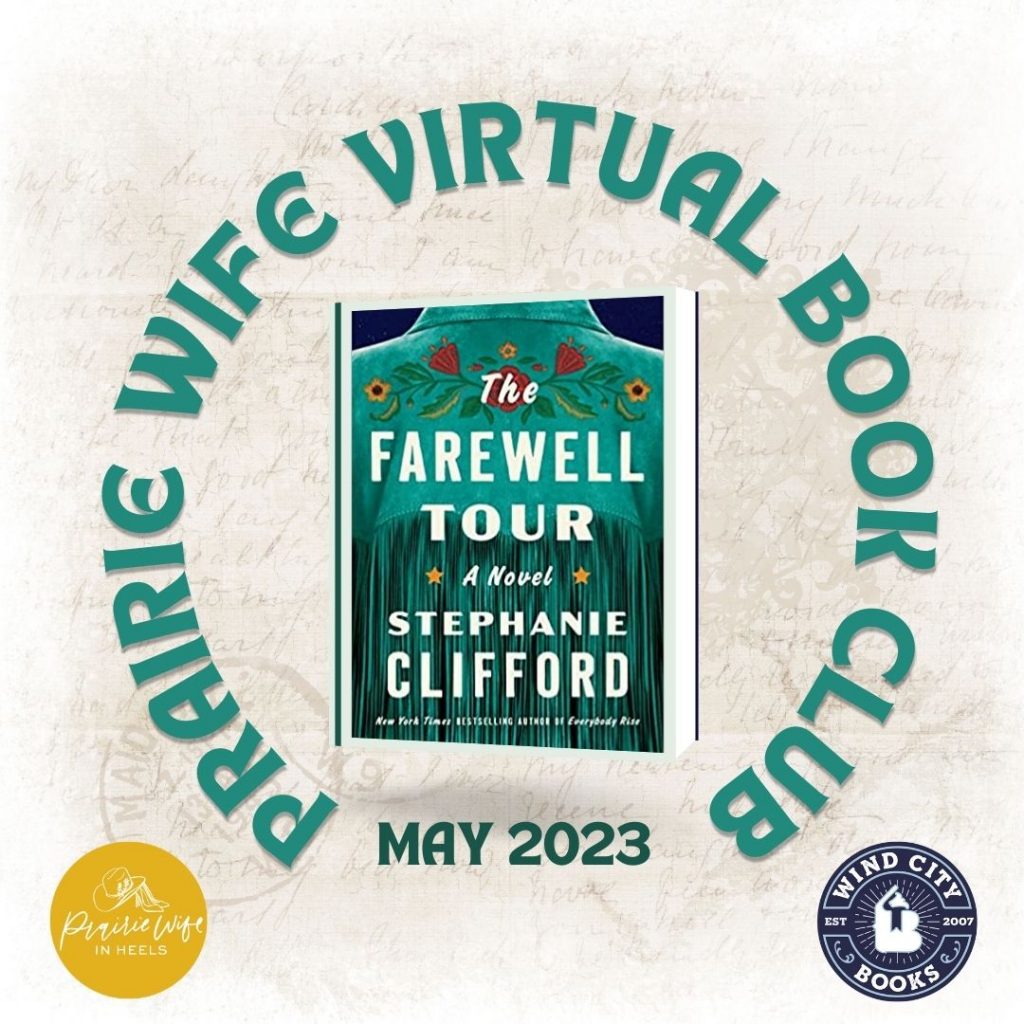 It's time to announce our book for the Prairie Wife Virtual Book Club: May 2023
This monthly Virtual Book Club is all thanks to Wind City Books, an Indie Bookstore in Downtown Casper, Wyoming.
Miranda from Wind City Books can ship you our book club book WHEREVER YOU LIVE, so please use the link provided below to purchase your Prairie Wife Book Club books.
If you're feeling lucky, you can also enter the giveaway at the end of this post to WIN a copy of this month's book. The winner will be chosen on Tuesday, May 9, so there will be plenty of time for the book to get to you before our Prairie Wife Virtual Book Chat!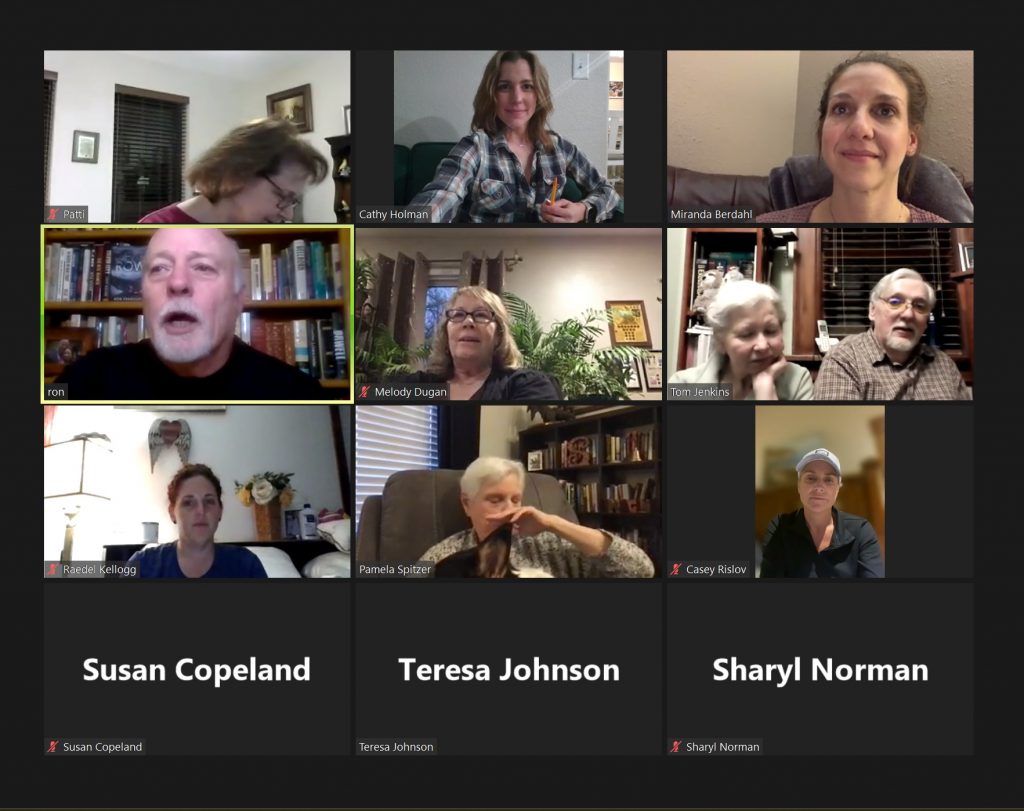 So, how does The Prairie Wife Virtual Book Club Work?
It's easy (I promise) and available to ANYONE who wants to join.
You don't need social media because we're doing it all with Zoom!
At our hour-long Virtual Book Club meeting, we will heavily discuss this month's book using the questions given below the review as a guide.
AND we are so excited to announce that this month's author will join us for the chat!
HERE IS THE ZOOM LINK FOR THIS MONTHS VIRTUAL BOOK CLUB Tuesday, May 23, 2023, 7 PM MST
Don't forget to enter our GIVEAWAY at the end when you're done learning about our book choice for the month.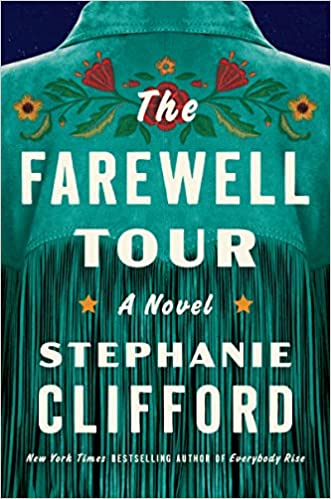 The Farewell Tour by Stephanie Clifford
I admit to being captivated by this book as soon as I read the blurb on the back. After all, as someone who worked in Country Music Radio for almost five years, I have a lot of thoughts about the industry! One of my favorite things about this book was how it covered so many different decades of American history while telling the story of Lillian Waters. I can't wait to discuss it with you, and in case you missed it, the author, Stephanie Clifford, will join us.
Here's what the publisher had to say:
It's 1980, and Lillian Waters is hitting the road for the very last time.
Jaded from her years in the music business, perpetually hungover, and diagnosed with career-ending vocal problems, Lillian cobbles together a nationwide farewell tour featuring some old hands from her early days playing honky-tonk bars in Washington State and Nashville, plus a few new ones. She yearns to feel the rush of making live music one more time and bask in the glow of a packed house before she makes the last, and most important, stop on the tour: the farm she left behind at age ten and the sister she is finally ready to confront about an agonizing betrayal in their childhood.
As the novel crisscrosses eras, moving between Lillian's youth—the Depression, the Second World War, the rise of Nashville—and her middle-aged life in 1980, we see her striving to build a career in the male-dominated world of country music, including the hard choices she makes as she tries to redefine music, love, aging, and womanhood on her own terms.
Nearing her final tour stop, Lil is forced to confront those choices and how they shaped her life. Would a different version of herself have found the happiness and success that has eluded her? When she reaches her Washington hometown for her very last show, though, she'll undergo a reckoning with the past that forces her to reconsider her entire life story.
PREP QUESTIONS FOR OUR VIRTUAL BOOK CLUB MEETING
What do you think of the book's title?

How does it relate to the book's contents?
What other title might you choose?

Did reading the book impact your mood?
If you had to trade places with one character, who would it be?
Are there any characters you'd like to deliver a lecture to?

If so, who?
What would you say?

Were you satisfied with the ending of this book?
What do you think happens to the characters after the book's official ending?
What are your thoughts on the book's structure?

Did it serve the story well?

What question do you wish you could ask the author?
To enter the GIVEAWAY all you HAVE to do is let us know in the comment section below why you want to read "The Farewell Tour"
You can earn more points towards the giveaway by using the Rafflecopter form below.
Looking for more book ideas? Try last month's Book Club pick!
Categories: Book Reviews, Reviews
Tags: , book chats, book club, Giveaway, Historical Fiction, stephanie clifford, the farewell tour, virtual book club, wind city books