Prairie Wife Virtual Book Club: April 2023
Posted April 4, 2023 by Prairie Wife - 5 comments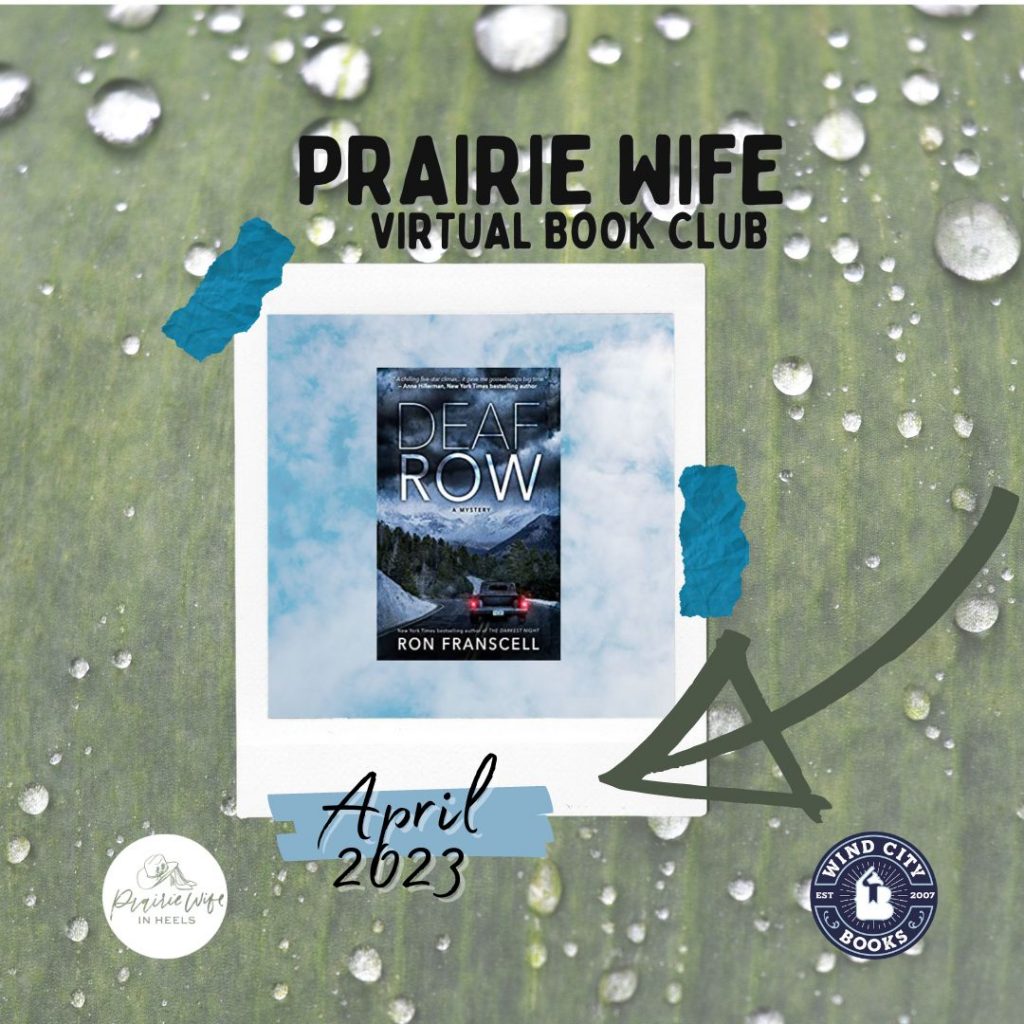 It's time to announce our book for the Prairie Wife Virtual Book Club: April 2023
This monthly Virtual Book Club is all thanks to Wind City Books, an Indie Bookstore in Downtown Casper, Wyoming.
Miranda from Wind City Books can ship you our book club book WHEREVER YOU LIVE, so please use the link provided below to purchase your Prairie Wife Book Club books.
If you're feeling lucky, you can also enter the giveaway at the end of this post to WIN a copy of this month's book. The winner will be chosen on Tuesday, April 11, so there will be plenty of time for the book to get to you before our Prairie Wife Virtual Book Chat!
So, how does The Prairie Wife Virtual Book Club Work?
It's easy (I promise) and available to ANYONE who wants to join.
You don't need social media because we're doing it all with Zoom!
At our hour-long Virtual Book Club meeting, we will heavily discuss this month's book using the questions given below the review as a guide.
HERE IS THE ZOOM LINK FOR THIS MONTHS VIRTUAL BOOK CLUB Monday, April 24, 2023, 7 PM MST
Don't forget to enter our GIVEAWAY at the end when you're done learning about our book choice for the month.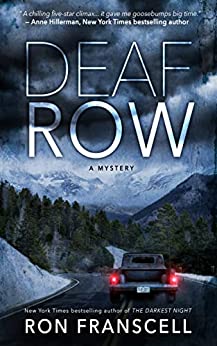 Ron Franscell is a beloved Wyoming author AND New York Times Best Seller AND he will be joining us for this month's Virtual Book Club Chat!
Here's what the publisher had to say about his latest book "Deaf Row."
"Deaf Row" is more than a tense mystery novel, more than an unnerving psychological thriller drawn from Ron Franscell's career as a bestselling true-crime writer and journalist. It is also a novel of men pushing back against time and death, trying not to disappear entirely. "Deaf Row" is a moving, occasionally humorous, portrait of flawed people caught in a web of pain and regret. And although you might think you know where this ghastly case is headed, the climax will blindside you!
Want to listen to this book instead of reading it? Did you know that you can listen using Libro.fm for the exact cost of Audible? AND you'll be helping out small Indie Bookstores like our Partner, Wind City Books. Click here to learn more.
PREP QUESTIONS FOR OUR VIRTUAL BOOK CLUB MEETING
What do you think of the book's title?

How does it relate to the book's contents?
What other title might you choose?

What character would you like to meet?

Did you agree with the characters' decisions?

What character did you dislike the most?
Did you guess the ending?
Did the book spook you, or get under your skin, in any way?
Were you satisfied with the ending of this book?
Did this book remind you of any other books?
What question do you wish you could ask the author?
To enter the GIVEAWAY all you HAVE to do is let us know in the comment section below why you want to read "Deaf Row"!
You can earn more points towards the giveaway by using the Rafflecopter form below.
Categories: Book Reviews, Reviews
Tags: , book club, Book Review, deaf row, prairie wife partnership, ron franscell, virtual book club, wind city books, wyoming authors