The Twelve Steps of Toddlers Anonymous #Giveaway
Posted April 1, 2015 by Prairie Wife - 74 comments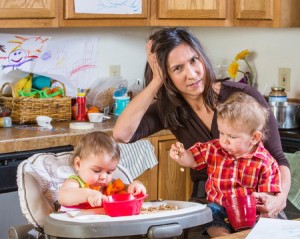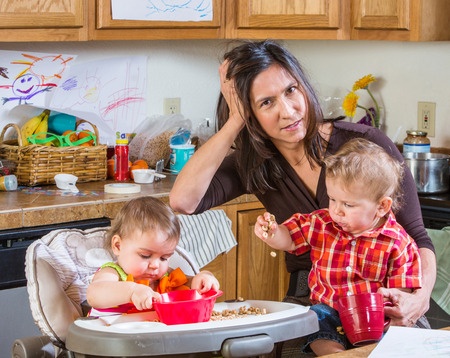 Hello my name is Prairie Wife and I have had a toddler in my house for the last 9 years. I acknowledge that my house full of toddlers is because of my choice (and my choice alone…though The Cowboy did have something to do with it) to have a clan of children. Throughout this time countless pieces of furniture have been ruined and my car has been covered in barf and urine repeatedly. I have lost touch with numerous friends, and ruined friendships with most of my friends who don't have toddlers. I hope to someday repair the damage that has been done to my home, my body, my emotional health, and my friendships and family relationships.
The Twelve Steps of Toddlers Anonymous
1. We admit that we are powerless over toddlers-that our lives have become unmanageable.
2. We believe that a Power greater than ourselves (known as a babysitter) can restore our sanity.
3. We have made a decision to turn our will and our lives over to the care of God because we have given up all hope of making it through a day with no tantrums.
4. We have made a searching and fearless moral inventory of ourselves, and decided that two hours of playhouse Disney a day will not harm our toddler.
5. We admit to God, ourselves, and to our closet mom friends the exact nature of our wrongs. We fully expect to be supported and told that they too have given their child Oreos at 9 in the morning.
6. We are entirely ready to have God remove all these defects of character, as well as the stretch marks, 20 pounds of baby weight, gray hairs, undereye bags and perhaps that twitch in our left eye whenever we hear "Moooommmm" !
7. We humbly ask Him to remove our short comings and keep our toddler from shouting every swear word he has ever heard during quiet prayer at church.
8. We will make a list of all persons our toddler has harmed, and are willing to make amends. Including but not limited to; paying to dry clean their white cashmere sweaters. Who knew regurgitated hot cocoa could travel so far?
9. We have made direct amends to such people we have harmed whenever possible, except when to do so would injure them or others. It would probably be better to stay away from the little boy he bit at the park and his hipster mother.
10. We will continue to take inventory and when our toddler misbehaves we will promptly apologize and remove them from the McDonalds play area before they can hold your child down in the ball pit for a third time.
11. We will seek through prayer, mediation, and the occasional chocolate binge to improve our conscious contact with God. Praying only for knowledge of His will for us and the power to carry it out…and for naptime to be here…NOW!
12. Having had a spiritual awakening as the result of these Steps, we will carry this message to other mothers with toddlers, receive their tears with compassion, encourage them that this too shall pass (and keep it to ourselves that a three year old is actually worse than a toddler), and bring them Starbucks Triple shot Lattes in their time of need.
To help other mother's with toddler make it through this hard time we at PrairieWifeInHeels.com are giving away a $10 gift card to Starbucks! All you have to do is leave a comment on the post below. Earn more point by following us on social media. Please be honest we do check!
Copyright: / 123RF Stock Photo
Categories: #GiveAways, Life As It Happens
Tags: , 12 step program, Giveaway, Humour, motherhood, parenting, starbucks, support, toddlers