The Truth About THRIVE
Posted November 16, 2016 by Prairie Wife - 7 comments
I'm sure a lot of you have heard about the THRIVE Experience.
You've probably seen posts all over Social Media asking you to give their capsules/lifestyle mix/DFT sticker a try and see how amazing your life becomes.
I'm dead set against energy drinks and get slim quick weight loss plans, and when a friend of mine approached me over a year ago to try THRIVE I said, thanks but no.
Our regular readers know that this year has been full of challenges and change for me…
Watch my video to learn the truth about THRIVE.
And if you don't have time to do that…skip to the bottom of this post for the short version 😉
If you watched the video you know that I was more than skeptical about THRIVE, I thought it was a bunch of bull. I was doing just fine, actually pretty great, living my life and even recovering in record time from my preventive mastectomy surgeries.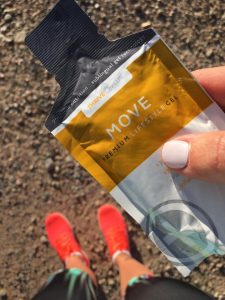 After my second surgery I was struggling to regain my strength and decided to try THRIVE running gels. I was so impressed by them that I agreed to try the whole line (capsules, lifestyle mix and DFT sticker) for a week…and I kept it a secret from all my friends. I wanted to see if they noticed a difference (and they did).
After a week I felt fresher…my thoughts were clearer and while I was still tired at the end of the day (who wouldn't be running around after five Cowkids) I wasn't taking naps every few days or dozing off while reading in bed at night. An extra added bonus that I forgot to mention in the video, by the third week my acne (a result of the surgery and crazy hormones) was clearing up!
After a month of taking THRIVE I was forced to stop in preparation for my third preventive mastectomy surgery.
This is when I learned the truth about THRIVE.
After using THRIVE for a month, and then returning back to how I was before, I could see clearly that I had not been doing as wonderfully as I thought.
I was fine and I could handle my life but, THRIVE allowed me to be a better version of myself.
The truth about THRIVE is…
You need to give it a try.
Thanks to my friend Trina we've got a whole week of the THRIVE experience waiting for one lucky reader.
All you have to do to enter is, let us know in the comments why you want to try THRIVE. You can earn more points towards the giveaway by following us on social media.
NOTE: As I said in the video if you want to buy THRIVE you can use my link which will help me but, if you have a friend that is promoting THRIVE I encourage you to purchase through them and help them to grow their business.
a Rafflecopter giveaway

Categories: Health and Wellness, Product Reviews, Reviews
Tags: , energy, fitness, Giveaway, health, le_vel, product review, THRIVE, thrive experience, vlog, wellness, working out