Spring 2016 Beauty and Accessory Do and Don'ts
Posted June 8, 2016 by Prairie Wife - 1 comment
Technically Spring is only here for another month but, if you live anywhere in the Northern part of the US the warm weather has just recently arrived! Texas Two Steppin' and I had a hard time picking only five trends to share with you, there are SO many great ways to accessorize your outfits and freshen up your look this year. As always you can click the pic to go to the items and purchase them. Make sure you follow us on Pinterest to see more on trend ways to add a bit of spice to your look for Spring 2016!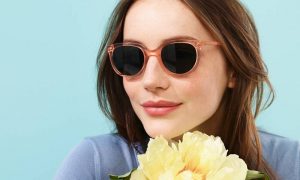 Sunglasses
Prairie Wife: This may seem like an obvious accessory for Spring…and I agree Sunglasses are a no brainer accessory for warm sunny days. This Spring rather than your same old brown, black, or metal frames I encourage you try a fresh look! Funky shapes and colors are a fashion accessory DO and with affordable (under $100) luxury looks from brands like Warby Parker you don't need to feel guilty about indulging in a chic new shape or bold new pattern or color! I love the thicker frames in a solid color and I'm really tempted to try out some of the new half frame styles I've seen on several celebrities recently!
Texas Two Steppin': Living in the South, this accessory is not just a DO, it's a MUST! When I first moved here I thought the sun would burn out my retinas, and now that I spend every free moment on the water, it is even more important than ever for me to wear my shades. I am not a fan of designer sunglasses that cost hundreds of dollars, just because I have a bad habit of hanging the sunglasses from my purse where somehow they always fall off. Plus, the four grandbabies love to rip the glasses from my face so they can be chic like their "Nan,"and I would die if they ruined the Chanel or Tiffany pairs I lust after. So, my go to glasses are from Target so I really, really don't feel bad trying trends. Plus it allows me to have a pair in all of our cars, in the boat, in each purse, in my briefcase…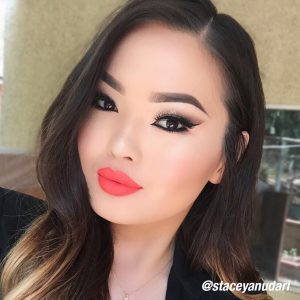 Matte Lips
Texas Two Steppin': Yes, please! I have bemoaned my lip issues for years on the blog, and I find that just a gloss is too gloopy and not enough color, a long-lasting forumula with a gloss is too drying and many gloss/lipstick hybrids make me look like I am trying hard to be young. So I always do a lipstick with a non-sparkly, light gloss overlay. That's two steps, so this allows me to be fashion forward and lazy and not have to reapply the gloss after every sip of coffee. Total DO.
Prairie Wife: Just like Texas Two Steppin' this look is a DO for me! I think it is a sophisticated and a subtle way to add color to your lips and look without looking like your trying too hard. Also like Texas Two Steppin' (we must be sisters lol) I have a few rules. Think about color to keep it age appropriate. There are some awesome dark colors and bold pinks but leave those to the 20 somethings and teenagers. The subtle corals and browns are perfect for the 30 and up crowd and the nude is lovely on the 50 plus group! To keep this look sleek and chic make sure your lips are in good shape, smooth and moisturized. Flakey lips will turn matte lipstick into a beauty DON'T! PS I love the brand NYX Suede Cream lipstick that's featured in the pic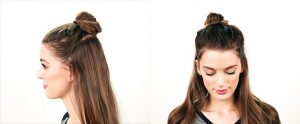 Half Up Bun
Prairie Wife: I'm prepared for the back lash on this one but I'm sorry…I just don't like this look. The Half Up Bun is a DON'T for me. I think it makes the wearers hair look limp and greasy. I'm all for the beachy slightly dirty rocker look but this takes it to another level for me. I've seen a few teenagers and 20 somethings pull it off but they've had oodles of hair (and probably only half is really theirs) and obviously taken time to curl and tease their hair. For me that takes the cool "I don't care" vibe that this look is supposed to project and turns it into "I spend way to much time taking selfies."
Texas Two Steppin': This is where we part ways, because I think it is a DO. I have limp, greasy hair, and I find the Half Up Bun has the opposite effect for me–it keeps the limp strands away from my face and makes my hair look fuller! I use my fav dry shampoo on the remaining strands for a bit of thickness or give it a bit of curl/wave with the flat iron, depending on my mood. Plus, it is easy to wear a ball cap or cute straw fedora (my preference) when only half of your hair is in a bun.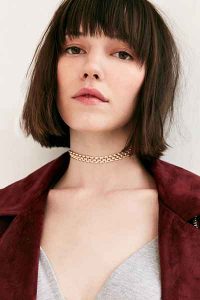 Chokers
Prairie Wife: Some of our regular readers may remember that we posted about metal chokers last Spring. Texas Two Steppin' was a big supporter while I turned up my nose at them. One point for Texas Two Steppin' who is obviously a trend setter…I have changed into a DO for metal chokers, I've seen some really cool subtly chic ones that I can get behind but, I still have to say overall most choker styles still make me say DON'T.
Texas Two Steppin': You heard it here first–I was right and she was wrong! Trust me this look is a DO, you will find the perfect chocker with a bit of patience and browsing. And don't get rid of them when this trend dies because I promise you it will be back in another 15-20 years!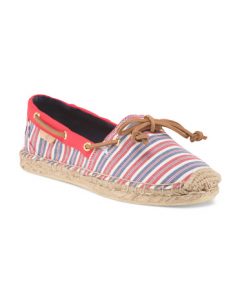 Espadrilles
Prairie Wife: These cute shoes are a Spring and Summer DO! They have a beachy vibe that's perfect for warm weather but are totally practical for any activity you can think of. They come in a variety of styles from the casual look pictured here (which looks great with jeans or light weight summer shorts) to sparkly wedges that are perfect with a flowy dress and a Spring wedding. My only style tip is for the espadrilles that have ties that go up your leg…they never seem to work in real life. Either the ties slip down moments after you begin walking or, you have to tie them so tight that your legs puff out…
Texas Two Steppin': OMG this is a total DO and your big sister has the tip for keep the ties in place. I have so many espadrilles and one secret is that you have to sit down to tie them. Then raise you leg parallel with the floor and bend your foot in a 90 degree angle so your toes are pointing straight up. Then tie the laces so they are snug but not cutting off circulation and keep the criss-crosses concentrated toward your ankle. Don't try to fight the position of the laces/knot–if you can't do the bow in the front, it looks just as cute tied in the back or to the outside. I even have a pair where I don't do a full bow but do a cute little knot for a modern look. Again, the secret is how you position your leg and rock this spring/summer look….and you're welcome 😉
What Spring 2016 accessory or beauty trend do you love?
Categories: Fashion, Prairie Wife Style
Tags: , accessories, Beauty trends, chokers, espradrilles, half up bun, matte lips, Spring 2016, spring 2016 beauty trends, sunglasses