#SeeSummerBetter
Posted June 3, 2016 by Prairie Wife - 1 comment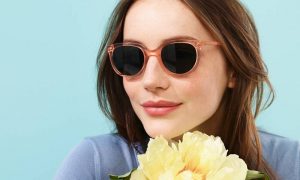 Summer is almost here…it's SOOOO close I can taste it.
Watermelon, peanut butter and honey sandwiches, and cold pasta salad…and perhaps a Pina Colada…
With my Preventive Mastectomy surgery I had cancel my plans to go on an "Elk Hunting" trip with my girlfriends but, that doesn't mean I won't be outside enjoying the sunshine!
For me, a must have accessory for this Summer is a great pair of sunglasses.
I used to be a hard core gas station sunglass wearer.
Yup, I admit it…
I'd see a pair that looked decent and was under $20 and I'd grab it. After all, as a mother, I knew they would end up stretched out, broken, and squashed sooner rather than later. But, one day several years ago I decided to splurge on a pair of purple Versace aviator sunglasses. I don't recall the exact cost but it was over $200. Honestly, they were amazing. The fit, the feel, how things looked…I fell in love with luxury eye wear! I had the same pair for years, and wore them until they became too scratched to use anymore. Every few years I found myself buying a new pair and justifying the cost with how many years they lasted.
Now as a mother of 5 kids I find that I could no longer afford to pay $200 plus on a pair of eyeglasses. Being a grown up sucks sometimes…
Just as I was mourning the idea of a summer with my same old pair of shades from 4 years ago, Warby Parker approached me with their #SeeSummerBetter campaign. Perhaps it's because I live in Wyoming, or maybe I've just been focused on other things but, I had never heard of this brand.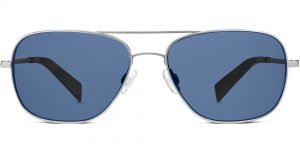 I headed right over to their website and was instantly taken in by the crispness of their designs.
As I did a bit more looking I realized that not only were these luxury sunglasses but, they are available in BOTH prescription and non prescription. Add to that prices starting under $100 and you can see why I was amazed. Their two new summer collections are the perfect mixture of sleek design and flattering shapes, not to mention Warby Parker offers a variety of color choices that can make you look subtly chic or bold and sassy.
Thinking there was a catch I headed over to their about me page and was instantly taken in by this statement, "There's nothing complicated about it. Good eyewear, good outcome."
Yup, that's right. Not only do they sell luxury eyewear at an affordable price but, for every pair of glasses sold Warby Parker donates a pair of glasses to someone in need.
The icing on this #SeeSummerBetter cake?
Simply pick 5 pairs of glasses that you want to try on, and they come to your door where you have five days to try them before you buy your favorite pair.
Not gonna lie, I've sent more pics of myself in glasses to my friends than I'd like to admit…
Now you can save everyone's time. Your girlfriends can each order a box of styles to try on and have a #SeeSummerBetter party!
Hire a sitter, buy some bottles of wine and brownies and have a blast trying on all the different styles and picking the one everyone agrees makes you look like a Summer star! (I think I'm going to get the pair right here…but in Woodland Tortoise)
With designs available in both prescription and non prescription none of your friends will be left out.
Take a minute to peruse some of Warby Parker's beautiful sunglasses, and don't forget they sell regular eyewear, and eyewear for men too!
What are your favorite summer sunglasses?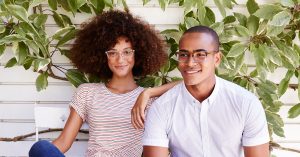 Note: Warby Parker approached me about writing this post but, I have not been compensated in any way.
Categories: Product Reviews, Reviews
Tags: , #seesummerbetter, accesssories, affordale sunglasses, luxery sunglasses, perscription sunglasses, summer style, summer sunglasses, sunglasses, try before you buy, Warby Parker