Winter 2015 Beauty and Accessory Dos and Don'ts
Posted February 12, 2016 by Prairie Wife -
Yes, I know that it is technically 2016, but as far as the fashion world is concerned we are still in Winter of 2015! If you're like me, the cold weather and wind of January has probably got you feeling a little unmotivated and uninspired. For me, one of my favorite things to do when I'm feeling "blah" is to shop, or at least to hit my closet and come up with some new ways to wear what I already have! Buying some new accessories and trying a few new beauty trends, is an affordable way to jazz up your look and beat the winter blues. Check out our picks for winter 2015 Beauty and Accessory Dos and Don'ts. As always, just click the pic to purchase the products. Let us know in the comments what you think about our picks and follow us on Pinterest for more great beauty and fashion inspiration!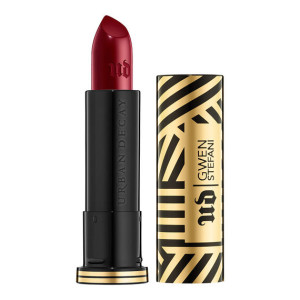 Dark Lips
Texas Two Steppin': I think either the Marsala "Color of the Year" hype or all of the 30-something women being nostalgic for their high school days, are driving this trend. Every magazine I've seen as well as Sephora is full of models showcasing the "grunge lip." Believe it or not, I am actually excited about trying it this holiday season, especially since beauty products and my application techniques have improved since the '90s. DO give it a try and let us know what you think!
Prairie Wife: I think you all know how I feel about this…DO! Rocker yet chic, a dark black cherry or deep wine lip looks cool with jeans and t-shirt as well as sexy and sophisticated with a little black dress for date night!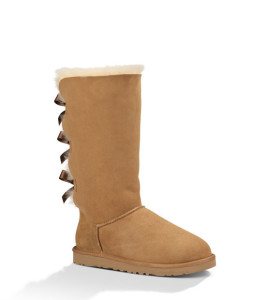 "Ugg" Boots
Texas Two Steppin': I don't plan to critique all the footwear the Australian brand Ugg produces with this entry. In fact, in an act of sisterly love, PW gave me a pair of totally amazing black leather, heeled boots by Ugg from several seasons past when she saw I had pinned them to our Shoe Love board on Pinterest (thanks for your great taste, unbelievable generosity and skinny feet, PW!). No, I am talking about those soft, shapeless slip-on boots that keep appearing in stores winter after winter. They look great on my granddaughters (I bought each a pair in leopard) who are all under the age of four, and I think tweens/teens can rock them with the right styling, but they DON'T belong on the feet of a grown woman unless they are doing chores or using them as slippers. I know they are "comfy," but really, they are just Uggly and I can't wait for this trend to go.
Prairie Wife: I love you sis but I strongly disagree with you on this one! Perhaps it's because she lives in Texas where it is currently 50 degrees and I live in Wyoming where it is now 15 degrees with a steady 30mph wind…I feel like TexasTwoSteppin' can't really appreciate the practicality of Ugg boots for the modern Prairie Wife. I love my "Ugg" boots (I actually wear Rocket Dog ones because I like the shape and cost better) because I can throw them on with sweats OR jeans and stay warm, dry and comfy. I can put them on with my sweats and hoodie and head into town to take kids to school or pick them up and know that if I have to get out of the car I will still look somewhat put together. I agree they aren't the most stylish footwear but, for practicality and overall look "Ugg" boots are a DO for me!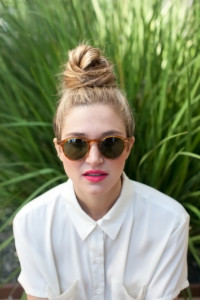 The Top Knot
Prairie Wife: I look at this hairstyle as the sophisticated and slightly cooler older sister to the "messy mom bun" so of course it's a DO for me. The difference between this look and a messy mom bun is location, location, location. A top knot belongs on the top of your head (obviously) right in the middle, not too far to the front or the back. Use some dry shampoo to give it a little texture and volume and you're ready to hit Target with the perfect "I didn't have to work hard at all to look this cool" vibe.
Texas Two Steppin': I really do like this one for a night out or running around on weekends. It will really put the focus on a cool pair of earrings. It is also perfect for camping or a day at the beach because second day hair helps the knot retain it's shape. I kind of wish my hair was long enough to to rock this DO. But, I would say that it does not have any place in an office environment unless you have a super casual culture.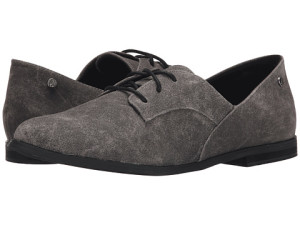 Oxfords
Prairie Wife: I love this look and for me it's a total DO. Last fall I found the perfect pair of oxblood oxfords (say that three times fast) and I wear them all the time. My favorite way to rock this look is with boyfriend jeans or straight leg jeans rolled up to just above the ankle bone (no socks please). Then I pair it with a slouchy t-shirt tucked in just a bit, or a cozy over sized sweater. It's comfy but has just the right boho chic look to make me seem put together. If you're more of a hipster type they look great with short skirts (knee high or shorter) and ankle socks or thick tights. For more ways to wear these stop by my Prairie Wife Style Board on Pinterest.
Texas Two Steppin': DO you realize that I have three pairs of formal oxfords? I got into the look years ago in the '90s. My go to look was black oxfords with white ankle socks, jeans, white Tshirt and a cropped cardi. Now I omit the socks and wear black pants with a slight flare or an ankle pant. I also found an adorable white leather pair of oxfords for summer that look especially good with gray jeans rolled up at the cuff. And the chicest of them all? A black and white floral print that makes a structured meanswear look feminine and unexpectedly cool at the same time.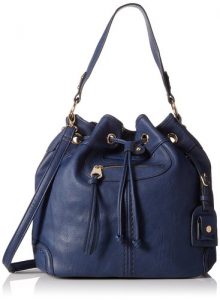 Bucket Bags
Prairie Wife: Ummm I sway back and forth on this one, but in general for me this is a DON'T. I've seen a few that are larger and made of a softer leather that appeal to me more than the stiff and structured bucket bags that are currently all the rage. I just don't like the shape of these, and they seem to be a bit lacking in practicality for this mom of five. I prefer purses that are longer than they are deep, and it's hard enough for me to rummage around for a diaper or pen in those! These deep bucket bags just look like a way to waste even more time digging around for things than I already do!
Texas Two Steppin': I DO like the way they look, especially in the summer when you want to be a bit informal and slouchy, but I DON'T like the way things get lost in them. Most bucket bags don't have a compartment for a cell phone, so the caller hangs up before I can fish out my phone. And don't even get me started on how many places keys can hide. While wallets and zippered pouches help keep things organized, I just don't want to take the time to have everything zipped and buttoned and snapped just to use a bucket bag.
What do you think about our picks, do you agree or disagree?
Categories: Prairie Wife Style
Tags: , beauty and accessories, bucket bag, dark red lipstick, top knot, ugg boots, winter 2016 trends, women's oxfords