Rent The Runway: Four Month Update
Posted March 31, 2020 by Prairie Wife -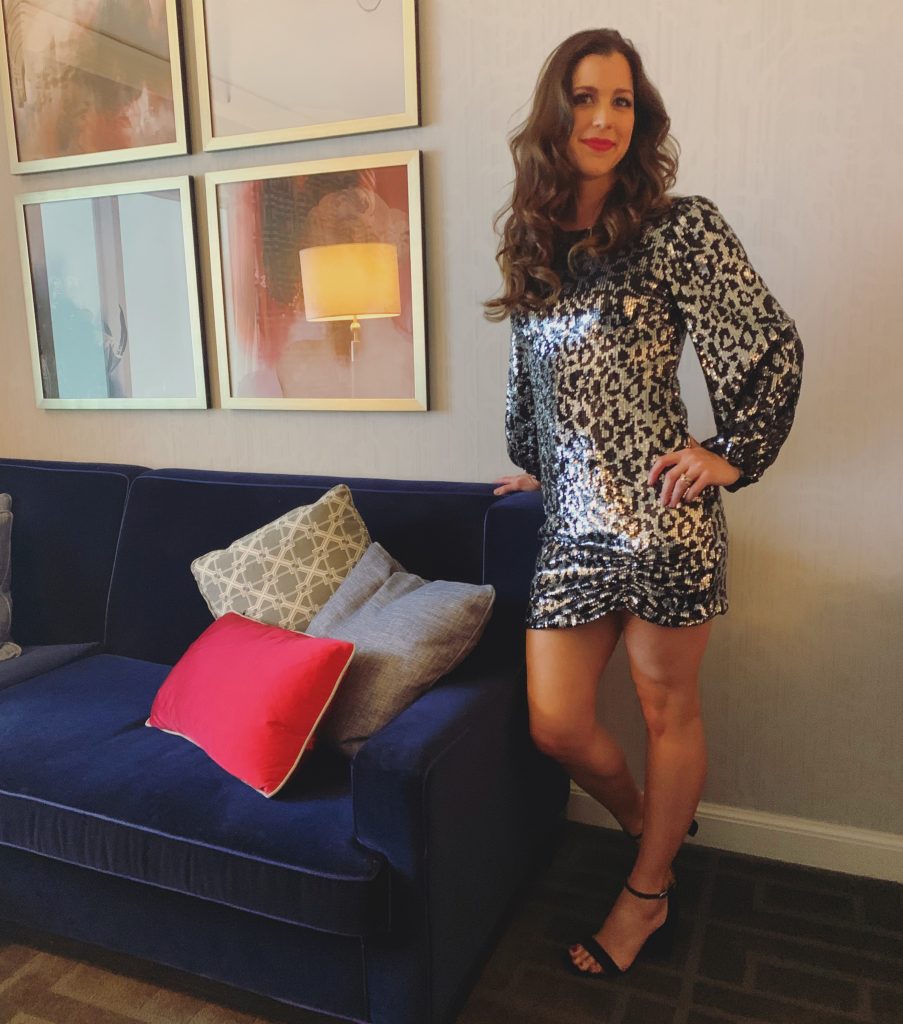 It's my four-month anniversary with Rent the Runway.
When I signed up to give this clothing site a try, I canceled two of my other subscription boxes, and I told you I would check back in to let you know how it was going.
I'm happy to say that I have been THRILLED with Rent the Runway.
I signed up for the "1 Swap" membership.
For less than $90 a month I get 4 items sent to my house each month.
I pick out the items that I need, they come to my door a few days later, and I have an entire month to wear them.
At the end of my month of rental time I can choose to swap out my items for new items, or I can keep one or more of the items for another month.
Rent the Runway has everything you could possibly need from workout clothes to formal gowns.
Jeans and trousers to coats, jewelry, and sassy tops.
My side hustle of emceeing and speaking has exploded lately (yeah baby) and there have been several months where I have needed to have multiple formal outfits to wear.
I can't have repeat outfits at these events, and on average the dresses I rent would have cost me $400 if I had purchased them.
Rent the Runway has saved me HUNDREDS of dollars already…if not THOUSANDS.
On the months where I don't need to get items for work, I have rented coats, skirts, blazers and blouses to wear to work or on date nights.
But what if you have a problem with your order?
Twice now I have needed to exchange items because the fit was off.
All you need to do is reach out to customer service, explain the situation and pay the shipping fee to send them back.
You can return the items for another size or an entirely different item.
NOTE: You have to do the exchange within the first 48 hours of receiving the items. So always try them on as soon as they arrive.
Another unexpected thing I love about Rent the Runway is the reviews.
Most of the items have hundreds of reviews, and often have pictures too. You can sort the reviews to see how the clothing fit women close to your size and WOW are they helpful.
If the monthly subscription sounds like a bit too much for you, keep Rent the Runway in mind for a special occasion.
You can rent an item for just the weekend AND they send you a backup size for free…just in case.
Those of you that have prom and other formal events for your daughters (and sons, yes they have Rent the Runway for men too) keep this in mind as a much more budget-friendly option.
One more pro-tip before I go…
Take the time to add multiple items to your "hearts" (clothing you like and plan to rent) and a backup dress or two that will work for that special event. Sometimes the perfect dress won't be available the month you want it.
Follow this link to check out Rent the Runway, and let me know what you think if you've used it too!
Categories: Fashion, Prairie Wife Style, Product Reviews
Tags: , clothing, clothing budget, Fashion, prairie wife style, rent the runway, renting clothing, subscrition boxes