Prairie Posse of the Week Surf Wyoming #giveaway
Posted April 10, 2015 by Prairie Wife - 29 comments
I am thrilled to introduce you to our first Prairie Posse! Sometimes it takes a whole group to make something wonderful happen, and this week we are sharing the story of a group of Wyomingites that have worked for years to create their amazing lifestyle brand Surf Wyoming. I first came across their vintage chic t-shirts at The Floral Rhino (one of my favorite local boutiques) and I've been a fan ever since. Their clothing washes and wears well, and is a great way to show my Wyoming pride. Their inventive shirts and hats are a go to gift for me to give my girlfriends, and I am super excited that they now have a children's line. Just this week BonitaBlueEyes gave me a Surf Wyoming shirt for my birthday, she said she knew exactly what to get me! Take a moment to read their story, I found it fascinating to see how the brand has evolved through the years, and I'm proud to share the variety of ways they give back to their community. Make sure you stop by at the end of the post to enter to win one of TWO prizes from the Prairie Posse of Surf Wyoming.
Prairie Wife (PW): First can you tell us a little bit about your company and how the Surf Wyoming brand began?
Surf Wyoming (SW): First the short story…
This unconventional little brand was founded in the late 90's by some intensely proud Wyoming-outdoor enthusiasts, who wanted to turn up the volume about our amazing state. With a tip of the hat to all things outdoors (and to celebrate the first river surfing recorded in America in the mid-1970's on the Snake River near Jackson), Surf Wyoming quickly found a dedicated following and embraced its role to promote our fab state.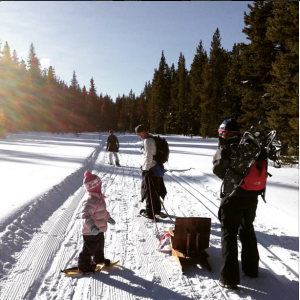 We don't design über-technical gear that will help you camp naked in a snow igloo (quite yet) but we do take seriously our role to champion a fun, kick-ass, give-back-through purchases lifestyle. Around these parts, we like to use Surf Wyoming as a outreached hand and a verb to boast about adrenaline highs and participation in whatever makes the heart rate jump, all while breathing fresh air and helping our friends and neighbors.
The catchphrase, "Surf Wyoming, What's Yours?" is intended to serve as the catalyst and an outreached hand tor Wyomingites and current and potential visitors inspired by Wyoming to "get here, dig in and share with the brand what pumps their adrenaline and makes them happy."
And now our long one…
The Surf Wyoming story began with a social cause in early 1998. A group of Wyoming friends attending MSU in Bozeman, MT joined a group of passionate river sport enthusiasts to form the "Mountain Surf" chapter of the Surfrider Foundation, covering the waters in and around the Northern Rockies. This would serve as catalyst for the Surfrider Foundation's first inland chapter. As avid fly fishermen, paddlers, river surfers, and winter sport junkies, this group's initial projects included gathering for weekend events to clean the banks of the Gallatin and Yellowstone Rivers, usually concluding with BBQs and beers. In an effort to help raise money for this small and atypical Surfrider chapter, the group of Wyoming friends began printing a single t-shirt for sale and sold it to friends at bars in the winter while skiing and snowboarding in Jackson and Big Sky, and in the summer while fishing, paddling and surfing the Snake River near Jackson. That one shirt was a tip of the hat to Wyoming as it featured a bucking horse and rider holding a paddle. The brown and gold shirt included the message, "Paddlers for Clean Water".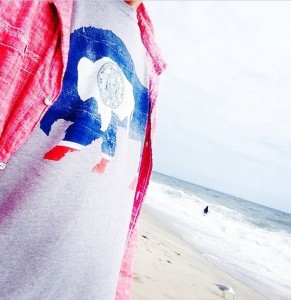 By late 1998, the efforts of the Mountain Surf chapter's young contingent caught the attention of local businesses who began selling their gear to continue raising money for the cause. The chapter joined with other like-minded organizations including the Gallatin River Coalition, the Greater Yellowstone River Coalition, Ducks Unlimited and others to continue efforts to keep regional waters clean. In the summer of 1999, they banded for a fight against a foe that all of them loved – Big Sky Resort. Due to significant growth of their development, the Big Sky ownership group (the Boyne Corp) filed for a permit to begin dumping millions of gallons of treated sewage into the Gallatin River. Despite their activism efforts, the Mountain Surf chapter and their counterparts were unsuccessful as the DEQ approved the dumping permit. It was a major blow to the group's efforts, but they still remained active, launching the "Snowrider Project" for the Surfrider Foundation to promote water quality and responsible activity at ski resorts. This would be one of the last major projects of the group. Within the next few years, the Mountain Surf chapter of the Surfrider Foundation folded and the small Wyoming contingent moved back into the state.
In 2000, the name Surf Wyoming (and Surf Wyo) were both trademarked by a member of that group. The group continued to make t-shirts on occasion to support different outdoor events and activities. The two shirts in the limited line-up included the original "Paddlers for Clean Water" tee and a new tee featuring the white bison from the Wyoming flag. It included stark red lettering across the bison promoting the brand. According to the original owner, the business remained a two tee company for many years, used to promote outdoor activity and giving back the proceeds to special events when possible.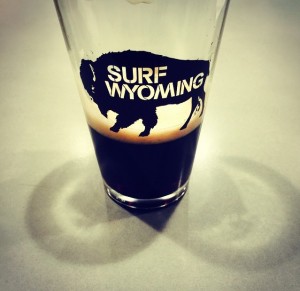 From its initial roots, the company has changed hands twice. As legend has it, the trademark and company's assets were sold to a group of college students at the University of Wyoming back in 2007 on 'a handshake, a few bucks, and a few beers'. In the four years they owned the company, they expanded the line from its original two shirts and grew the collection to help raise spending money for their own outdoor pursuits. After this group parted ways upon graduating, the t-shirt collection and the company became somewhat dormant. Then in a chance encounter at a Sheridan coffee shop and some brief negotiations, the company sold again to its current owners, a group of Wyoming natives who had originally supported the early efforts of Surf Wyoming.
Our current ownership team (2011) brings global business expertise and very disparate but complimentary backgrounds including finance, brand building, technology, business intelligence, operations, entrepreneurship and social entrepreneurship, marketing and more. What originally began as a passionately fun hobby has recently transcended into a full-fledged business in Sheridan, Wyoming – at the base of the Big Horn Mountains. The brand is really not about us, its about our community of supporters so we love to stay a bit behind the scenes and let the brand speak for itself.
In its first three years the team has been resurrecting the brand with a completely redesigned logo, upgraded products and design, the assembly of a robust online presence via a completely redesigned e-commerce site and a surgically managed and comprehensive social media platform. The team has also revamped the brand's wholesale business and implemented a strategic distribution brick-and-mortar strategy which focuses on relationships with specialty outdoor and e-retailers, select shops and elite boutiques first in-state and then expanding beyond our four corners.
Surf Wyoming's authentically-rooted background combined with its social enterprise business model were two of the many reasons the current team was attracted to and eventually acquired the company. They are working diligently to build upon that platform and ensure it stays meaningful and relevant. The company is in the final stages of selecting its local annual nonprofit partnerships – focusing on NGO's who promote the health and wellness of our amazing state.
And to build on the good effort the brand has put forth over the years with a focused collection of tshirts and hats, the new team is looking to surgically build upon that core with strategic product and brand extensions, which will provide consumers a variety of new access points to this eclectic Surf Wyoming lifestyle. In addition, the company is in early discussions with a handful of key Wyoming-based artisans and other creative collaborations, which will result in new Surf Wyoming products that have not been offered to date. The team prides itself on ensuring that our products are premium in both design and craftsmanship. When possible we'll do our very best to have products made in Wyoming and of course America, sourced fairly – and all with great stories to share.
PW: What are the pros and cons of working for a small business in Wyoming?
SW: We talk a lot about how unique our business is and that Surf Wyoming for our team is a privilege, a reward and a responsibility. The pros are that it is a wild frontier, quite literally. As it relates to our business and outside of the obvious beauty that offers unlimited motivation, there are some really fantastic artisans and makers who have amazing crafts all around the state who we draw inspiration from each and every day. We are actively working with a handful to help us expand our product collection as you read this.
PW: It's pretty obvious that we Wyomingites are pretty proud to live here, you can't go anywhere without seeing at least half the people wearing Wyoming gear! Why do you think that is?
SW: There is a wonderful fascination about Wyoming. People ARE proud to live here and those who don't are proud to share that they have traveled here. In a time where so many people are trying to disconnect from the frenetic and over-technologied world, Wyoming provides an idyllic opportunity for folks to connect to nature, the old-west, a storied American history and a vast and often daunting landscape that the average American doesn't see or even get to access on a regular basis?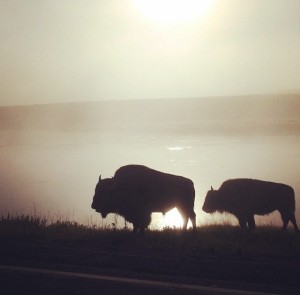 PW: I love the Bison symbol that you use on a lot of your items, why a Bison?
SW: It's most certainly inspired by our state mammal, the stimulus for our state flag and the freedom symbolized by this very sacred part of American history. It is doubtful that any other animal has played such a significant role in human affairs over the years. As we've evolved the company, we are clear that Surf Wyoming is a platform for our fans to help define what makes THEM tick while spending time in our amazing state – that alone serves as empowering freedom.
PW: Starting a lifestyle brand anywhere can be hard but I'm sure doing it in Wyoming offered some extra challenges! Can you tell us some of the challenges and victories you've had?
SW: As with any entrepreneurially minded business there are always great peaks and valleys. We've had them all. We've had very large boxes delivered to our retailers that were empty (but left our warehouse filled with gear). We've had website snafu's as we've rebuilt our e-commerce platform…..and the list goes on and on. On the flip side, we've had such an outpouring of support from consumers and retailers that we've been humbled. We are grateful for their support and we continue to try to provide them with beautifully designed products that help them to share their pride about Wyoming but in a uniquely creative and purposeful manner.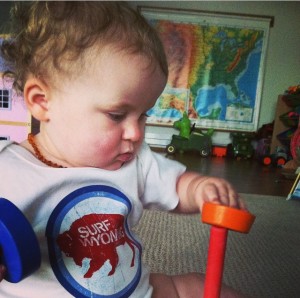 PW: What inspires your new items?
SW: Inspiration comes from everywhere. We find it while traveling around the state, in working with our ambassadors who are each uniquely creative and super inspiring. We are influenced by our customers, our retailers and the real-life experiences that people share with us that they've had. Our kids collection will continue to grow and evolve as will extensions to the brand beyond apparel and accessories. This you will see in the near future.
PW: On your site you mention your desire to give back to the community, what are you currently doing?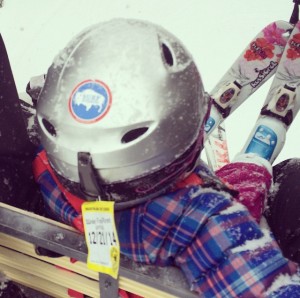 SW: We have quite a few stories to tell here but would love to focus on our most recent collaboration which was with the Casper Mountain Racers Program. This nonprofit organization has been training young athletes between the ages of 7 and 23 since 1976. Many of CMR's athletes have gone on to race in college and even the World Cup at international events and levels. CMR has 63 athletes for the 2014/2015 season with ages ranging from 7 to 14. This season the racers have already earned numerous awards with podium finishes against renowned teams from Vail, Winter Park and Breckenridge. Surf Wyoming redesigned their logo, and created gear for the team and coaches. We are also selling t shirts and [soon] hats on our website and will donate all profits back from our website sales directly to the team.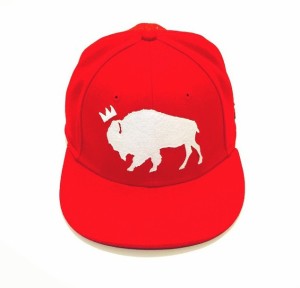 PW: Where do you see the brand going in the next two years?
SW: We are thrilled with the growth of Surf Wyoming and the exposure it brings not only to our precious community but also to the nonprofit partners we collaborate with around the state. We'd like to continue building a robust virtual presence so it can continue to serve as a solid platform for consumers to share their local experiences, for nonprofits to spread their great work, for fellow artisans to showcase their fine work and for each member of the Surf Wyoming collective to share its pride.
PW: Any last Prairie Words of Wisdom?
SW: We love the quote: "your customers don't care how much you know until they know how much you care" and we take great pride in the fact that we are directly connected with our consumers. We also try to make a significant difference in our customer service as we feel that to be respected you must first give respect and that alone is a significant cornerstone to our company and our business. We treat each inquiry with great care – because we do care, no different than if were coming from our very own mother.
Do you love all the gear at Surf Wyoming? Now is your chance to win some of your very own! Enter to win a t shirt or hat (and some super cool Surf Wyoming Stickers) below. There will be TWO winners and the gear can be for women or men! All you HAVE to do is comment on this post. Earn extra points towards the giveaway by following Surf Wyoming and PrairieWifeInHeels.com on social media. Please be honest, we will be checking!
Categories: #GiveAways, Prairie Wife of the Week
Tags: , clothing, interview, Lifestyle brand, Prairie Posse, retail, small buisness, Surf Wyoming, Wyoming Proud