Your Makeup's Shelf Life
Posted July 21, 2014 by Prairie Wife - 6 comments
A note from Prairie Wife: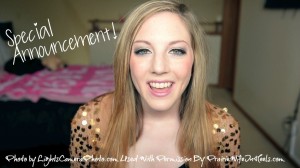 As you all know I am a huge fan of makeup, mothering, fashion, and sharing the ups and down of life on the Prairie. As a blogger I also spend a lot of time online reading other blogs. Over the last year I've found several that are my favorites. LightsCameraPhoto.com is the perfect blog for those of you that love to watch how-to videos. Natalie is a super cute and energetic video blogger that shares her loves of candles, makeup and photography with her followers. Her sweet personality and casual video blogging style (I love when she sneaks in personal details about her life) suck you in.
This week she was generous enough to do a guest post for us here at PrairieWifeInHeels.com. Last week I shared with you my tips for organizing your makeup and beauty products and today Natalie is sharing her expertise and giving all of our readers a detailed list of how long to keep your makeup. After you get done reading her post, take a few minutes to watch her makeup tutorial on bright summer makeup and get inspired!
If you are like me, or the average woman, you probably have a pretty large stockpile of makeup laying around. It is hard to say no when you walk up to a beauty counter and see new products and colors that you are just dying to try out. It eventually starts to build up. That may not sound like a problem, but it can be if you aren't keeping track of how long you have had your makeup products. If you keep your makeup too long things like bacteria can build up, leading to irritated skin, rashes, and in worst case scenarios infections.
Here is a helpful guide on how long to keep your makeup: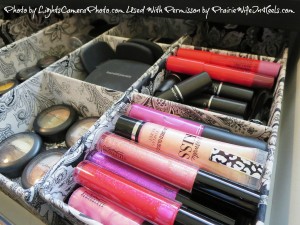 Foundation: 1 to 1 1/2 years
Concealer: 2 years
Powder/Bronzer: 2 years
Blush: 2 years
Cream Blush: 1 year
Eyeshadow: 2 years
Cream Eyeshadow: 1 year
Eye Pencil: 2 years
Liquid Eyeliner: 3 to 6 months
Mascara: 3 to 6 months
Lipstick: 1 to 2 years
Lipgloss: 1 year
Lip Liner: 1 to 2 years
Nail Polish: 2 years
Not sure how long you have had your makeup? If anything looks wrong with your makeup, be safe and toss it. Things to look for: odor, discoloration, separation, cracking, or clumping. Lastly, don't forget to clean your makeup brushes! Makeup brushes can be a breeding ground for bacteria so don't overlook this important step. Cleaning your brushes once a week will keep bacteria at bay, but it will also help increase the lifespan of your makeup brushes.
Make sure to bookmark this page so when in doubt, you can check!
Categories: Prairie Wife Style
Tags: , Beauty, health, list, Makeup, Makeup shelf life, tips, Video Blogging