Kisser Fixer by Belle Beauty #giveaway
Posted August 30, 2017 by Prairie Wife - 40 comments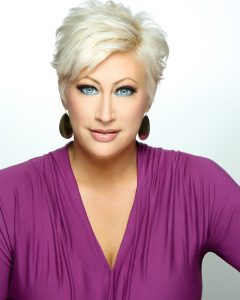 I've been a fan of Kim Gravel from Kim of Queens for years!
She's one of those people whose personality (and what a fun personality it is) oozes out of the TV and makes you feel A. Instantly happy and B. Like if she would just meet you…you'd be besties.
I've been blessed to interview her not once but, twice on the blog, and we've been cheering her on as she entered the world of fashion on QVC. Her clothes are beautifully made, look good on ANY body type and really work for the everyday woman.
I was SO excited when I learned that she was finally releasing her first few items in her Belle Beauty line…and even more thrilled when she said I could review it for her AND do a giveaway.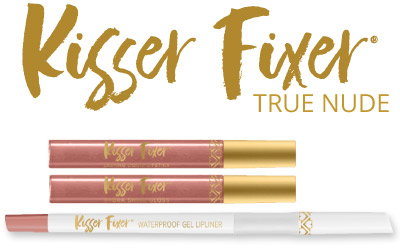 Kim's Kisser Fixer (how cute is that name) line consists of three products: Waterproof Gel Lipliner, Hydra Shine Lipgloss, and Liquid Lipstick.
Not only does it look fabulous but it's specifically designed to improve the health of your lips when you wear it.
Take a few minutes to watch my review and then head to the bottom of the post to enter the giveaway.
What do you think?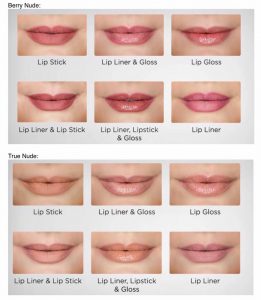 I love the high quality of these products. The color is vivid and the color stays put throughout the day…not to mention they leave your lips feeling soft! Another bonus…these colors and products all look wonderful together…I haven't found a bad combo yet!
To celebrate beauty week on the blog we have TWO Kisser Fixer Lip Kits to give to TWO lucky readers. All you HAVE to do is watch the video and leave a comment letting me know what color combo you like the best. You can earn more points towards the giveaway by following Kim Gravel and PrairieWifeInHeels.com on social media.
Don't forget to watch Kim Gravel on QVC. You can see her schedule and watch her from your computer or smart phone by clicking this link.
Categories: #GiveAways, Beauty, Prairie Wife Style, Product Reviews
Tags: , Beauty, belle beauty, Giveaway, Kim Gravel, kisser fixer, lipstick, Makeup, makeup tutorial, QVC, vlog