"Hero On A Mission" by Donald Miller
Posted July 10, 2022 by Prairie Wife -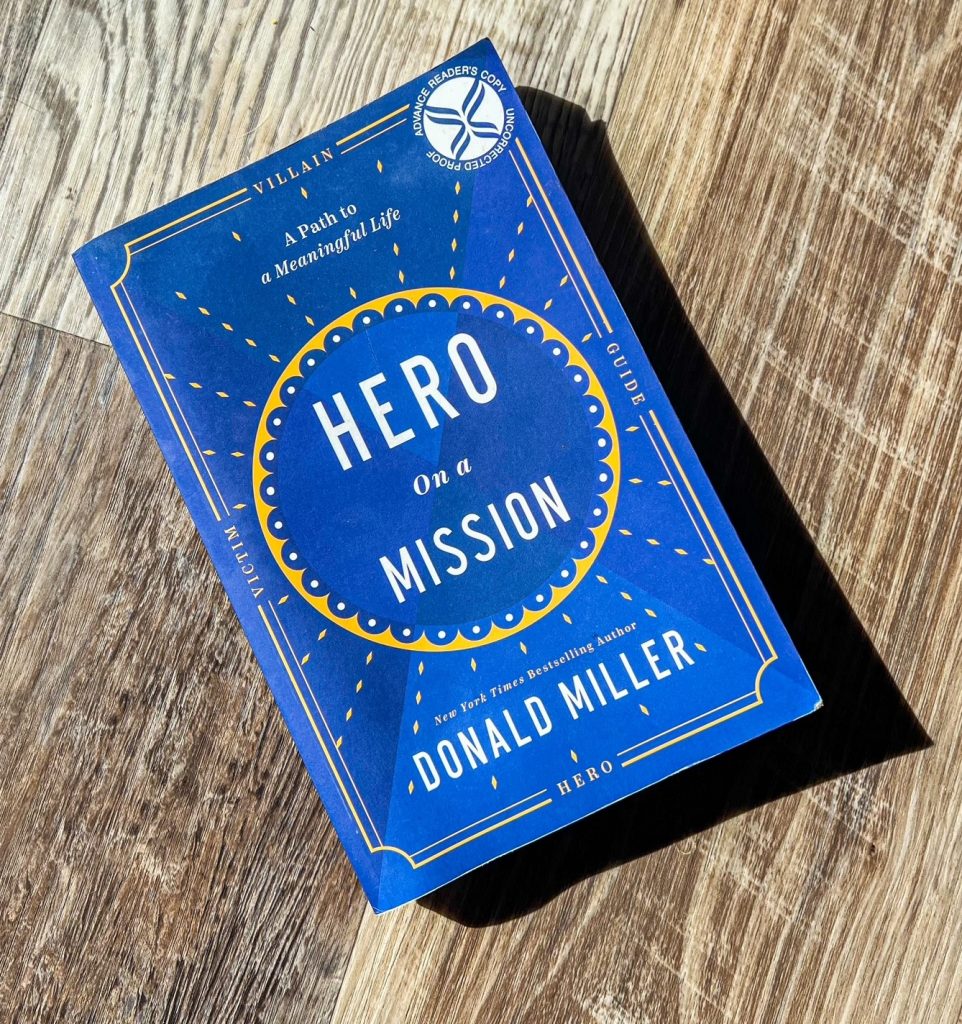 I have been a Donald Miller fan ever since I watched him speak as part of a virtual conference I was participating in.
While I was somewhat disappointed by what I took away from the overall experience, I will never regret the money I paid for it because it connected me to Donald Miller's work.
The first book of his that I read (it was on audible but I still count it as reading) was "A Million Miles in a Thousand Years: How I Learned to Live a Better Story" I connected with its theme of being the hero in your own story.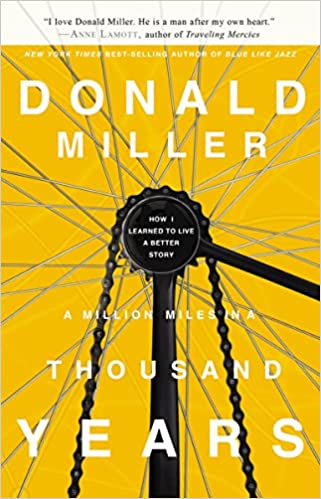 I found myself nodding along when he talked about the highs and lows of his experiences, the pull to wallow and stay stagnant when frustrated.
And, I was inspired to continue to write new exciting chapters in my own story.
After I finished Miller's book, I followed him on social media, often commenting on his posts and sharing his quotes and videos with my followers.
I was thrilled when occasionally my comments were liked, or (gasp) he even responded to me!
I cheered him on as he had knee surgery, and when I saw pictures of his daughter for the first time, my eyes filled with tears.
So, when a chance to win an advanced copy of his new book popped up, I entered the giveaway.
I was ecstatic when I learned I had won and even MORE thrilled when the book arrived, and I opened it up and saw that it was signed!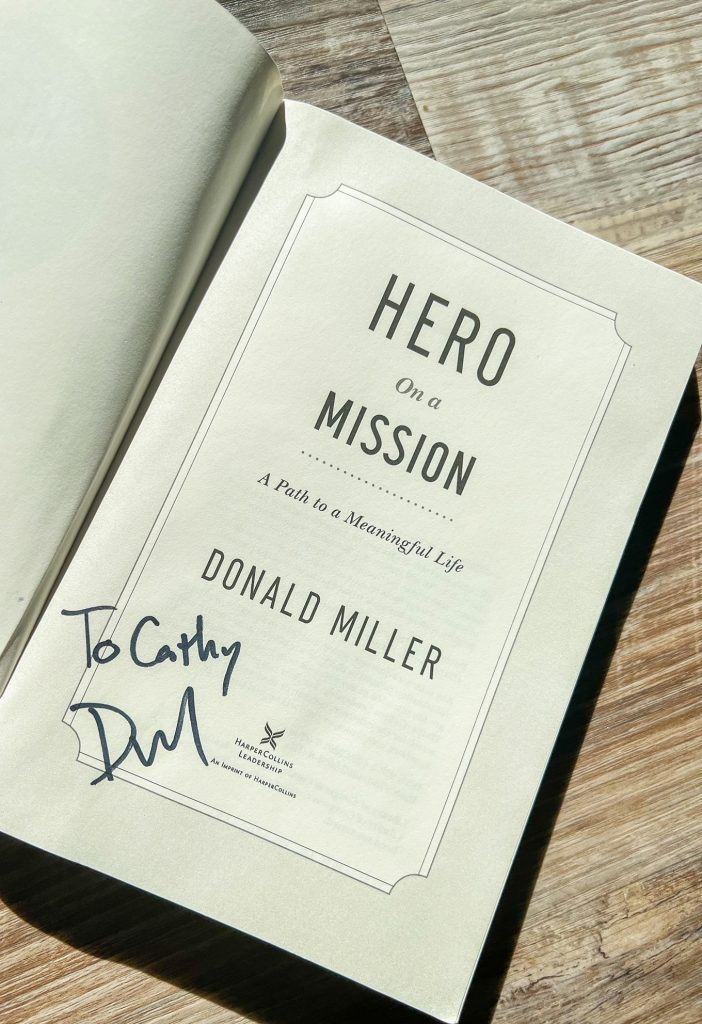 What can I say? I'm a Donald Miller superfan…and I don't even care who knows it!
As a busy working mom with five kids, I admit it took me longer than I'd like to finally sit down and tackle this book.
Thanks to my 2022  New Year's resolution to "grow" and a three-week, mostly solo vacation in England (with a detour to France), I have finally finished the book.
"Hero On A Mission (A Path to a Meaningful Life)" is a deep dive into Miller's concept of being a hero in your own story (rather than a victim or villain), and it also sheds more light on how to go from a hero to a guide.
It's full of words of wisdom, snippets of oh-so-good inspiration and tough love, and practical activities and worksheets.
I'm not a worksheet kind of gal. I've learned to just embrace this about myself…rather than begin a worksheet-intensive program and end up stopping and feeling like crap about myself.
BUT I did highlight the ever-living daylight out of this book, and I did complete one of the bigger projects…writing my Eulogy.
I had planned to share it here, but I'm not ready to do that now.
Let me tell you, Miller was right…even for someone who has faced her own mortality multiple times…it was quite a way to focus on what you need to be doing.
Below are a few of my favorite quotes from "Hero On a Mission."
I hope that they help you now wherever you are on your path to creating a meaningful life, and that they inspire you to KEEP working to create a life you love.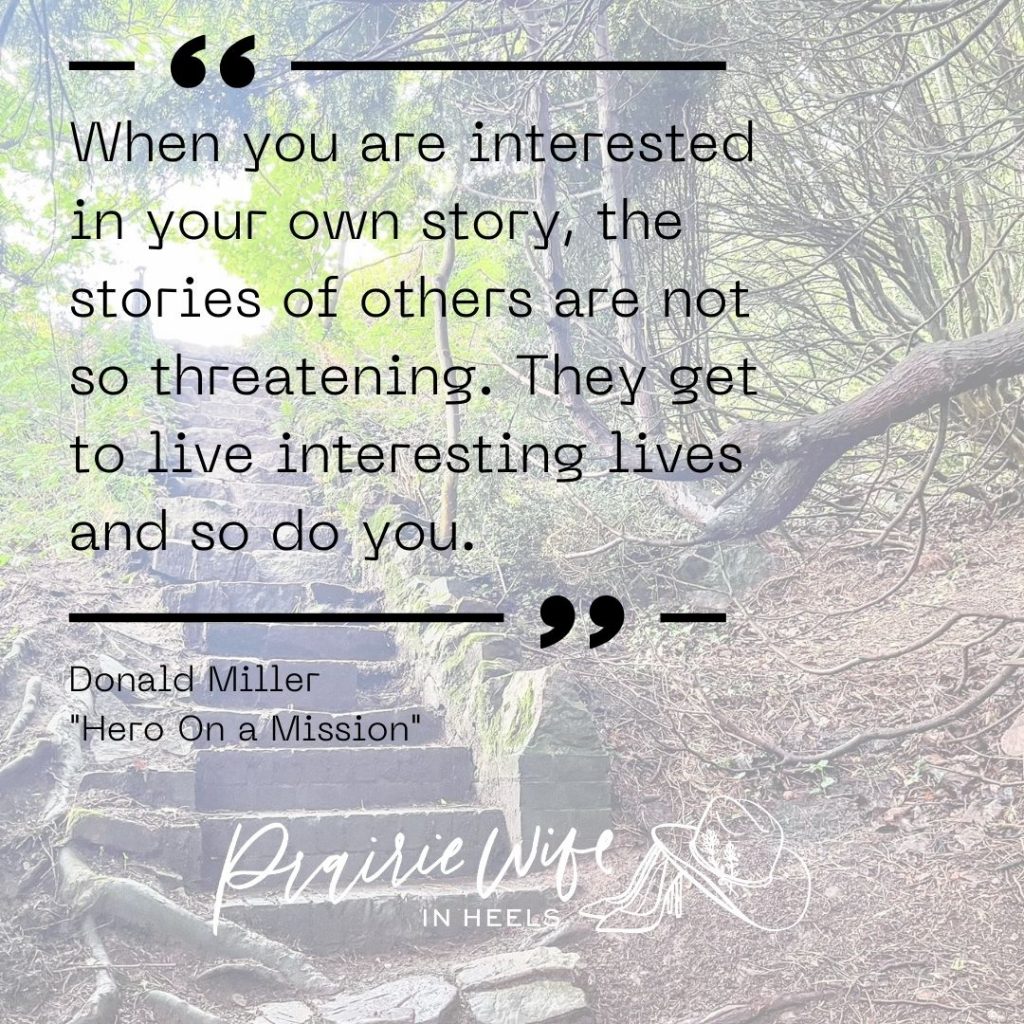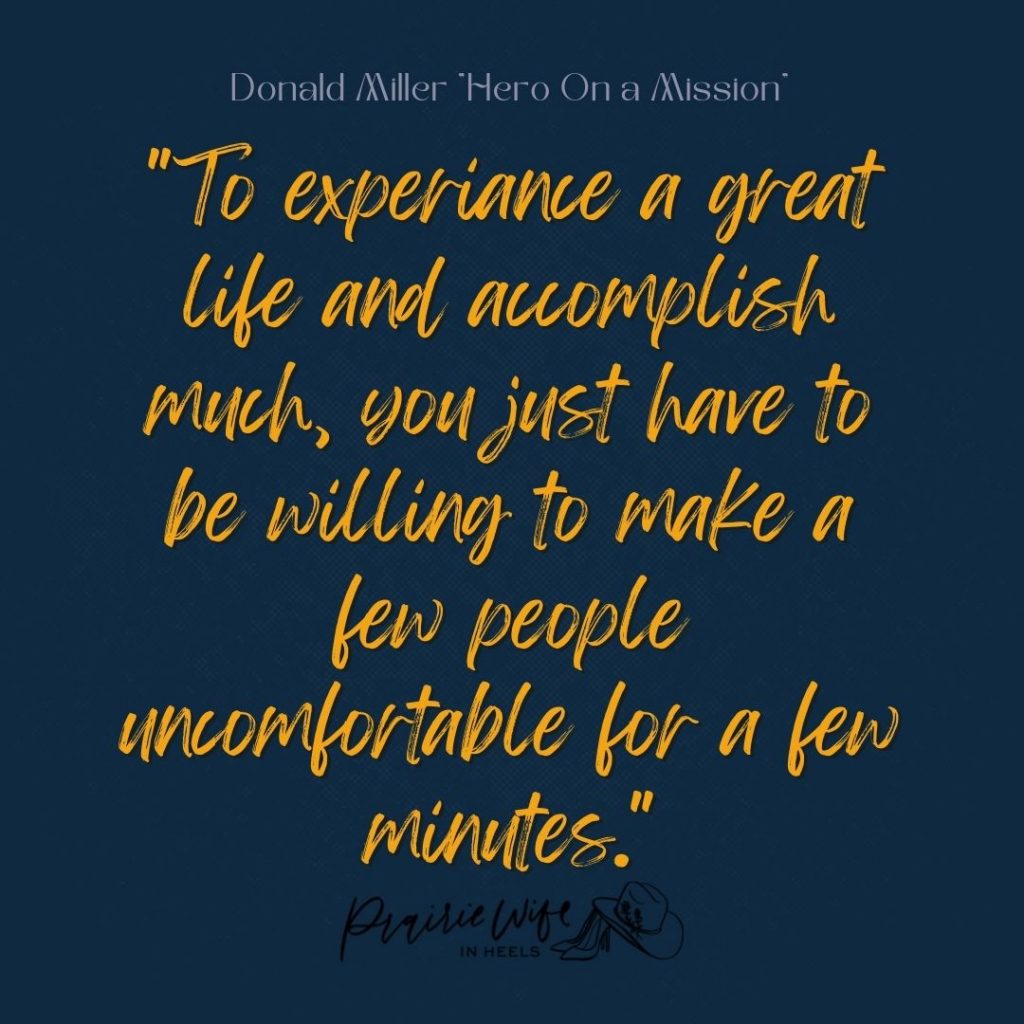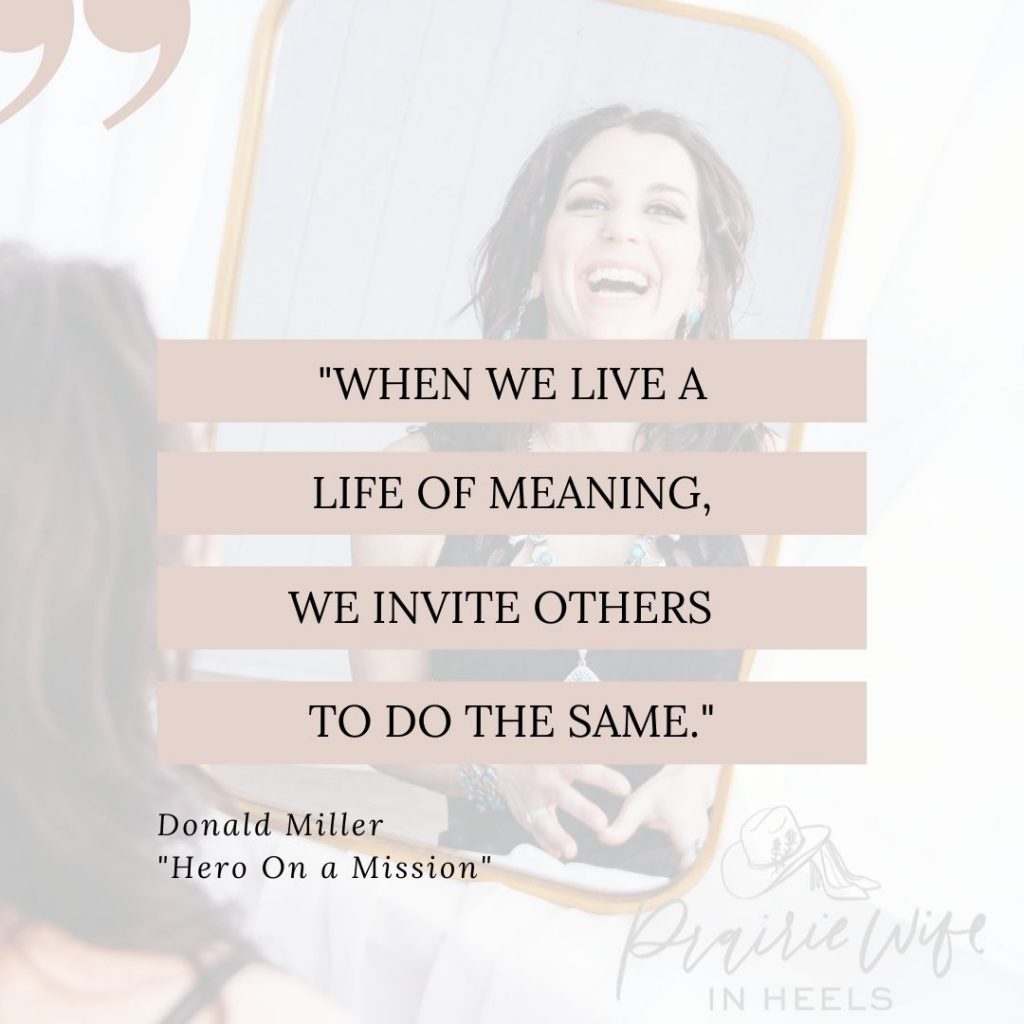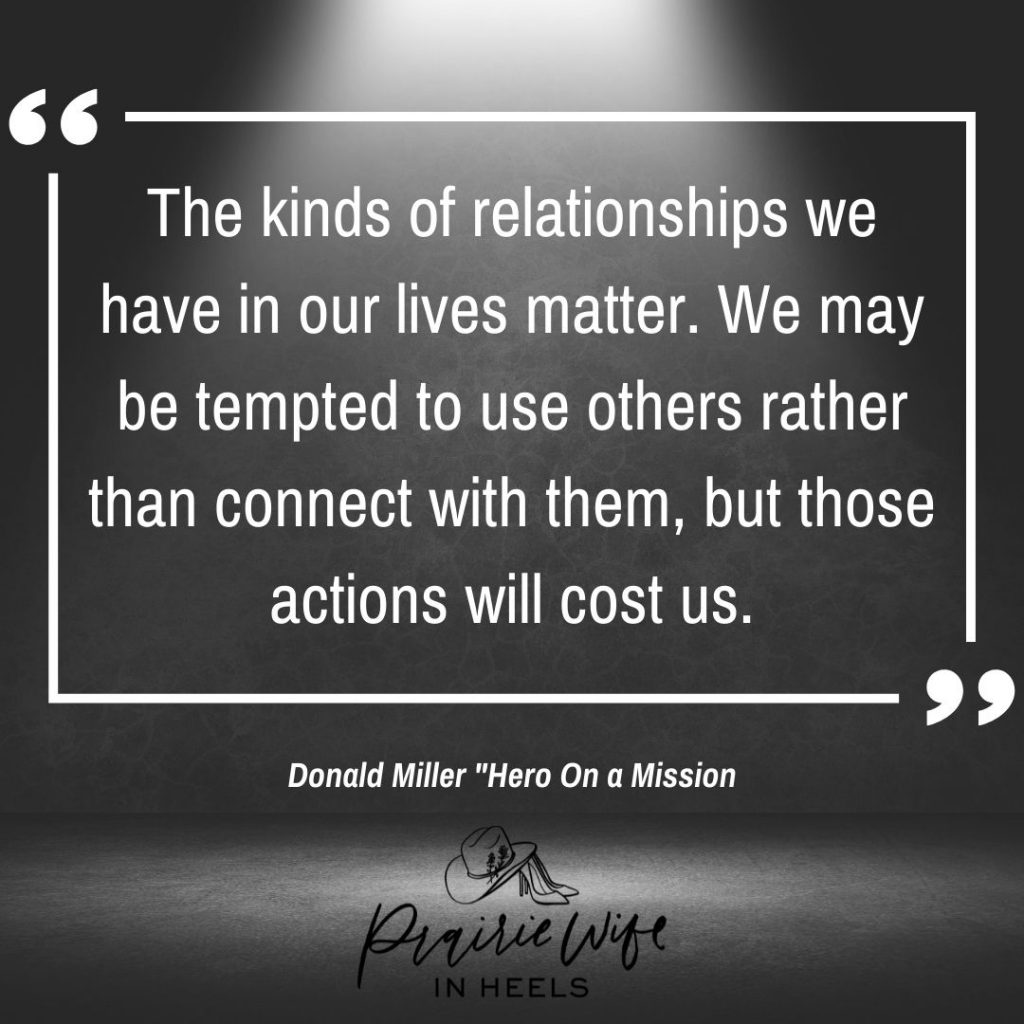 Are you a Donald Miller fan too?
Which one of his books is your favorite?!
Categories: Book Reviews, Reviews
Tags: , be a hero, Book Reviews, create a life you love, Donald Miller, goal setting, hero on a mission, meaningful life, self help books