Summer 2022 Launch For The Limited Edition Prairie Wife Clothing Line
Posted July 12, 2022 by Prairie Wife -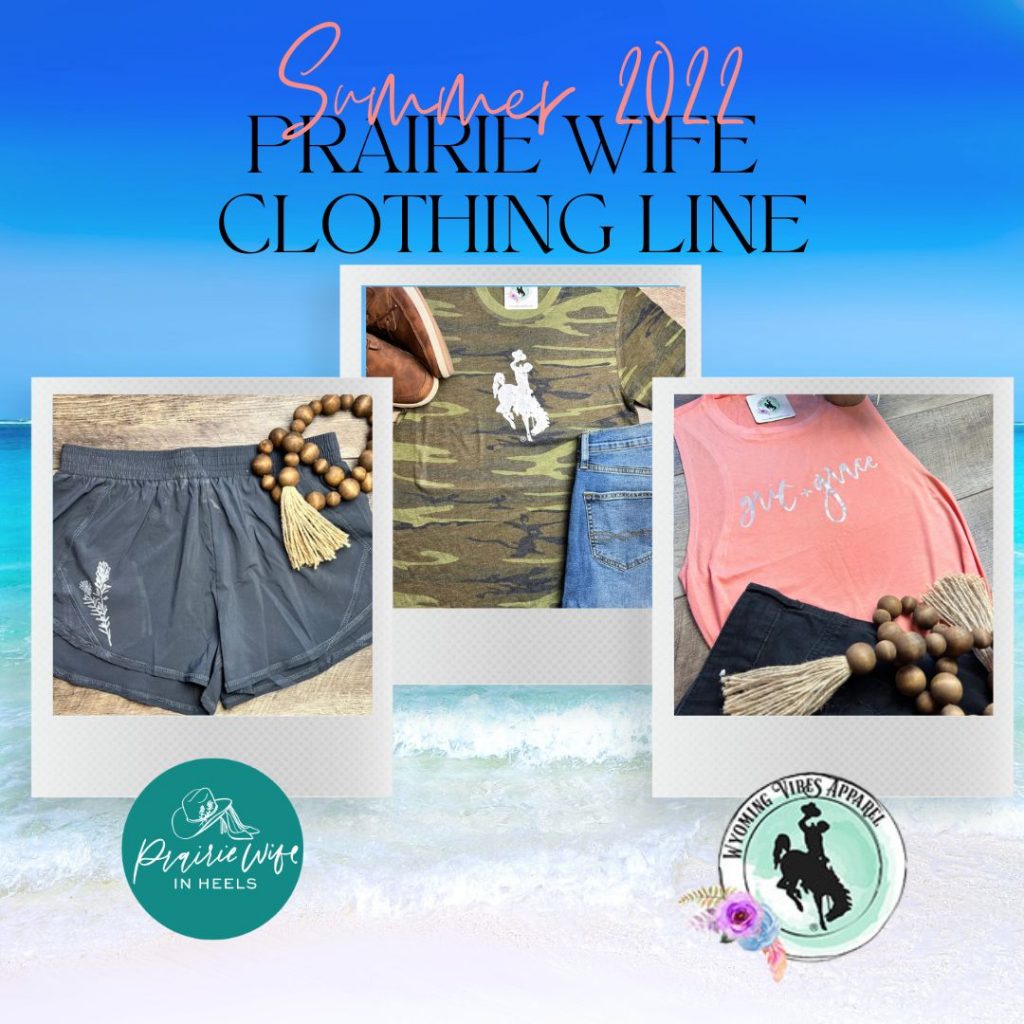 Summer 2022 has officially arrived!
Who else is excited that the time for tan lines and bare feet is here at last?
And I'm not talking about a day or two here and there…I'm talking about consistently fabulous weather day after day after day.
This means it's time for the Summer 2022 Launch of the Limited Edition Prairie Wife Clothing Line with Wyoming Vibes!
We've added some new color combos and new clothing items that are perfect for the long days and warm nights.
At the request of several followers, we have a brightly colored muscle tank that will cover up your bra straps.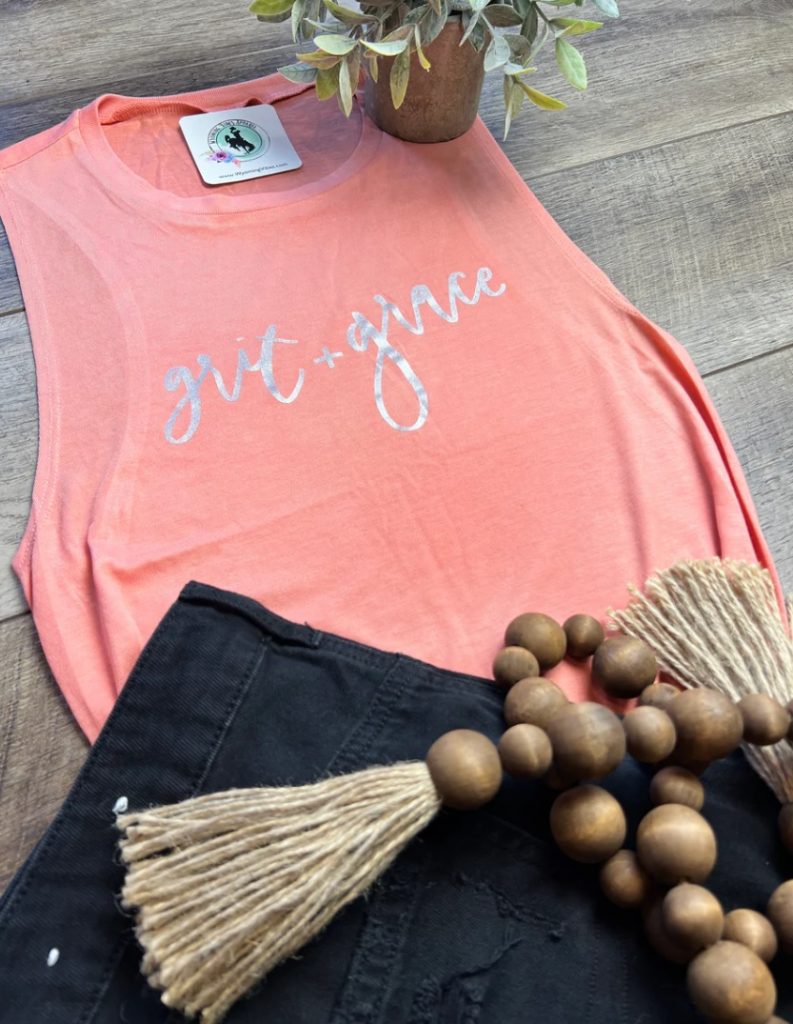 We brought back our rocker tank design that sold out twice with a new color combo (black and silver).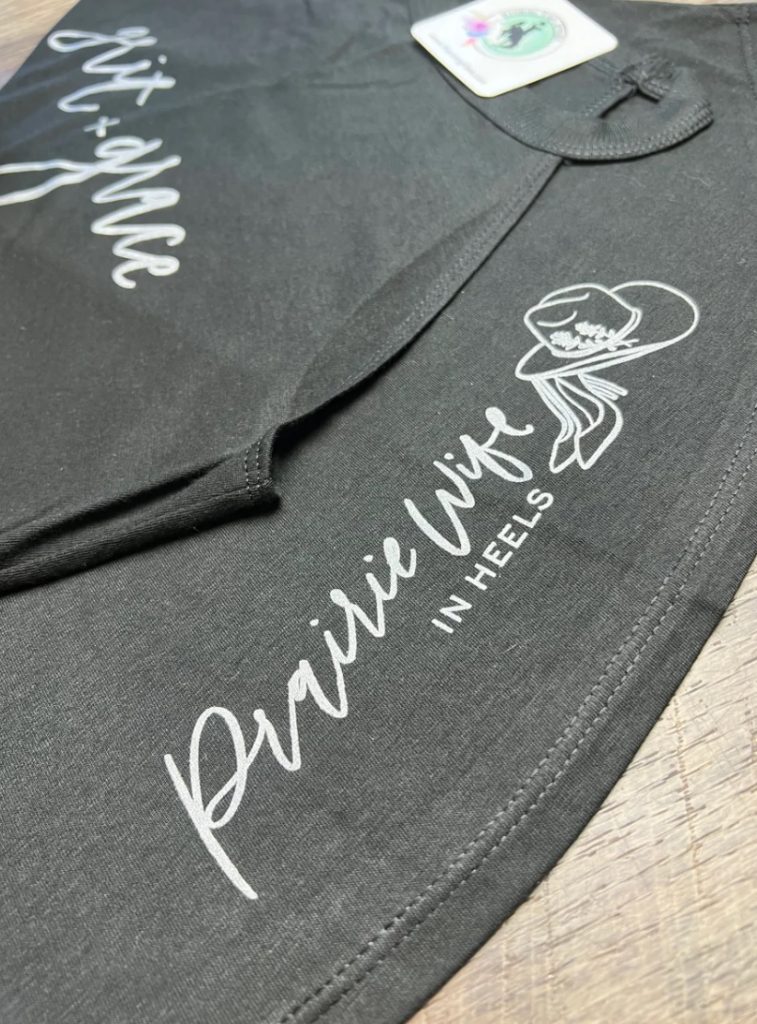 We've also added lightweight exercise shorts with our Indian Paintbrush logo that are just right for a hike or lounging around the house. They're also the perfect pair of shorts to slip on over your suit if you're at the beach because they dry SO quickly!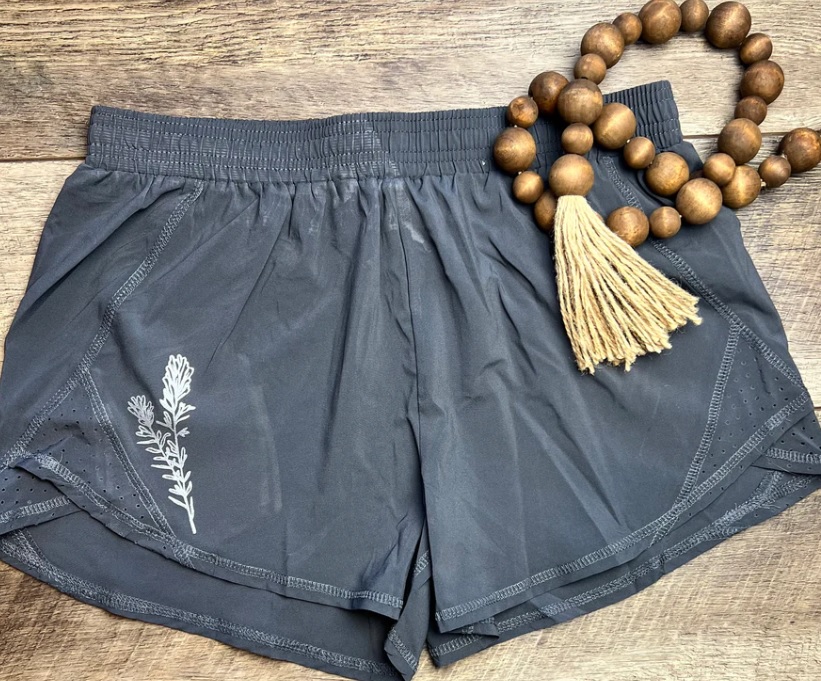 We've had more than a few followers request we add a few menswear items, and we were happy to oblige. We now have the unisex black v-neck t-shirt with "Grit and Grace" and the Prairie Wife In Heels logo on the back. This t-shirt is also perfect for those of you who wanted a looser fit than our women's crew-style shirt from our original launch.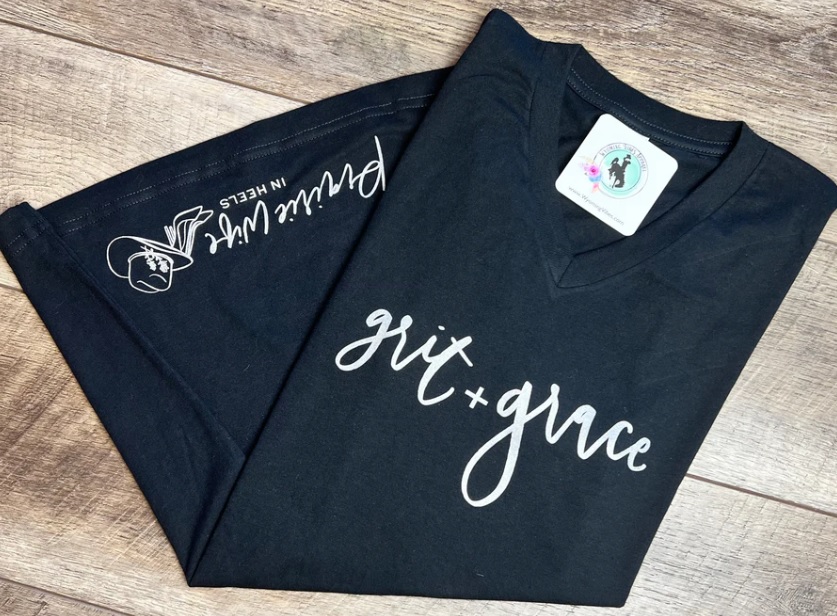 This next shirt may be my favorite…and that's because it's called "The Cowboy" how fun is that?! It's a lightweight loose fit camo shirt with the Wyoming Bucking Horse on the front. This one DOES NOT have the PrairieWifeInHeels.com logo on it.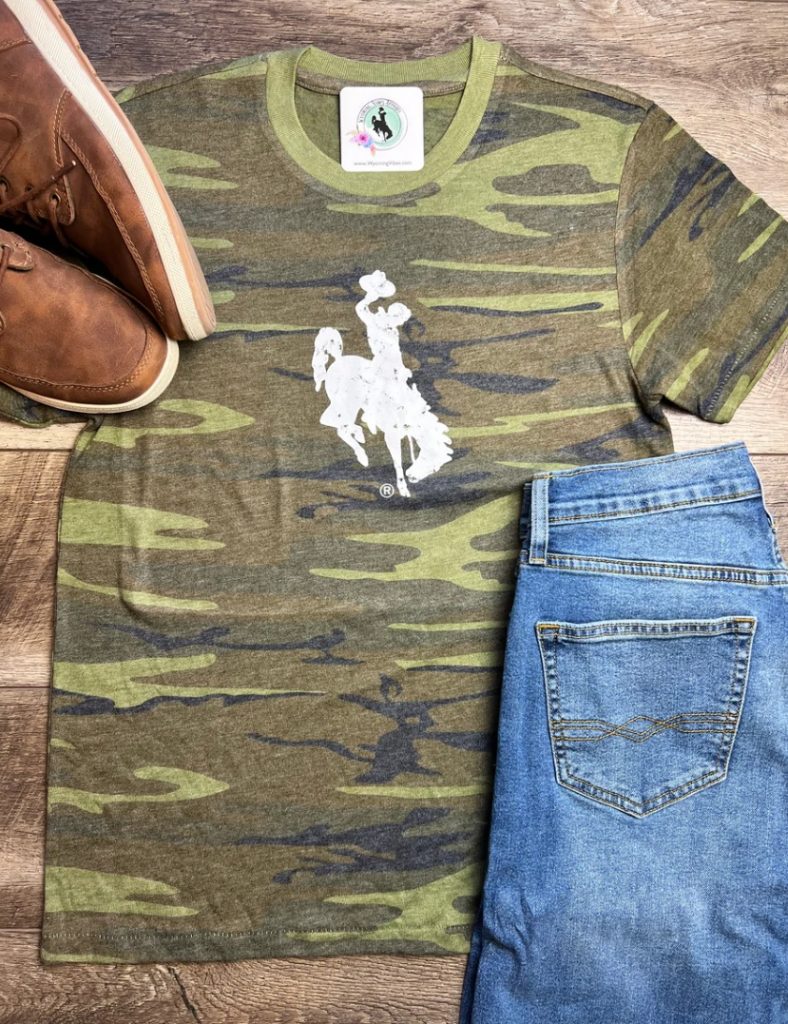 We still have some of our Original Launch of Limited Edition Prairie Wife Clothing available, but you better get them now if you like them because we aren't making any more!
The Summer 2022 Prairie Wife clothing line is also limited edition, which means that while we may restock once or even twice…we won't be launching these styles and colors again after this Summer!
When shopping at WyomingVibes.com make sure you use PRAIRIEWIFE15 when checking out for 15% off your order.
Pure Impressions Design still has a few of our Limited Edition Prairie Wife Jewelry pieces available as well. And keep a lookout for new jewelry styles launching soon! You can use PRAIRIEWIFE15 when shopping at PureImpressionsDesign.com for 15% off your order.
Categories: Fashion, Prairie Wife Style
Tags: , clothing, limited edition clothing line, mens clothing, prairie wife clothing, shorts, summer 2022, summer clothing, tanks, wyoming vibes