Forget A Vision Board, How About A Vision Journal?
Posted November 3, 2020 by Prairie Wife -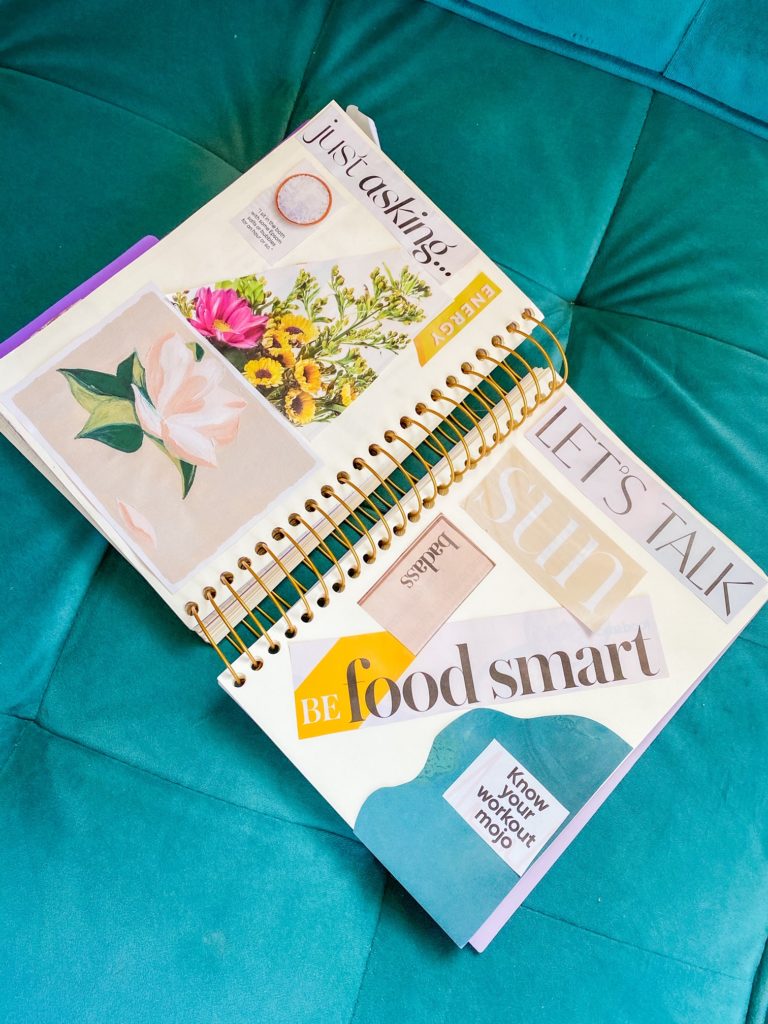 While I love the idea of a Vision Board, it doesn't really work with my decor…so last year I came up with the idea of a Vision Journal.
And really, isn't today the perfect day to focus on creating a future you want?
I've known about Vision Boards for years, I actually learned about them from an episode of the Oprah show…
Yes, that's how old I am, I used to watch Oprah when she had a daytime talk show 😉
A Vision Board is a visual tool that helps you to focus on your goals.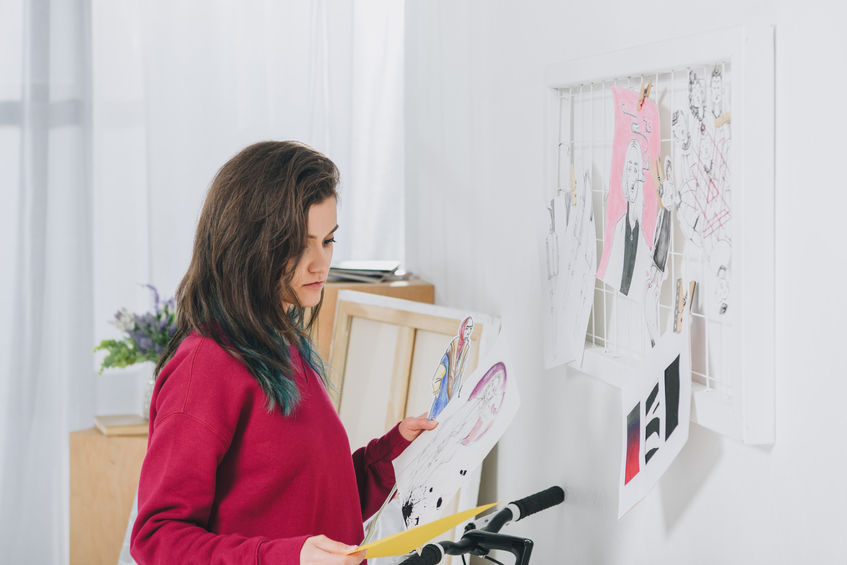 It's not only the finished product that helps you to stay on the path to your dreams, it's the whole process of cutting out images and words that align with your picture of the future that helps to clarify your thoughts.
It's the exact same thing with a Vision Journal, just on a smaller scale.
I don't have a defined office area (I actually do most of my work at the kitchen counter or curled up on the couch) and definitely don't have the wall space to hang up a Vision Board.
So, I use my same journal where I map out my work goals, keep notes from consulting meetings, and have my post and speech ideas jotted down.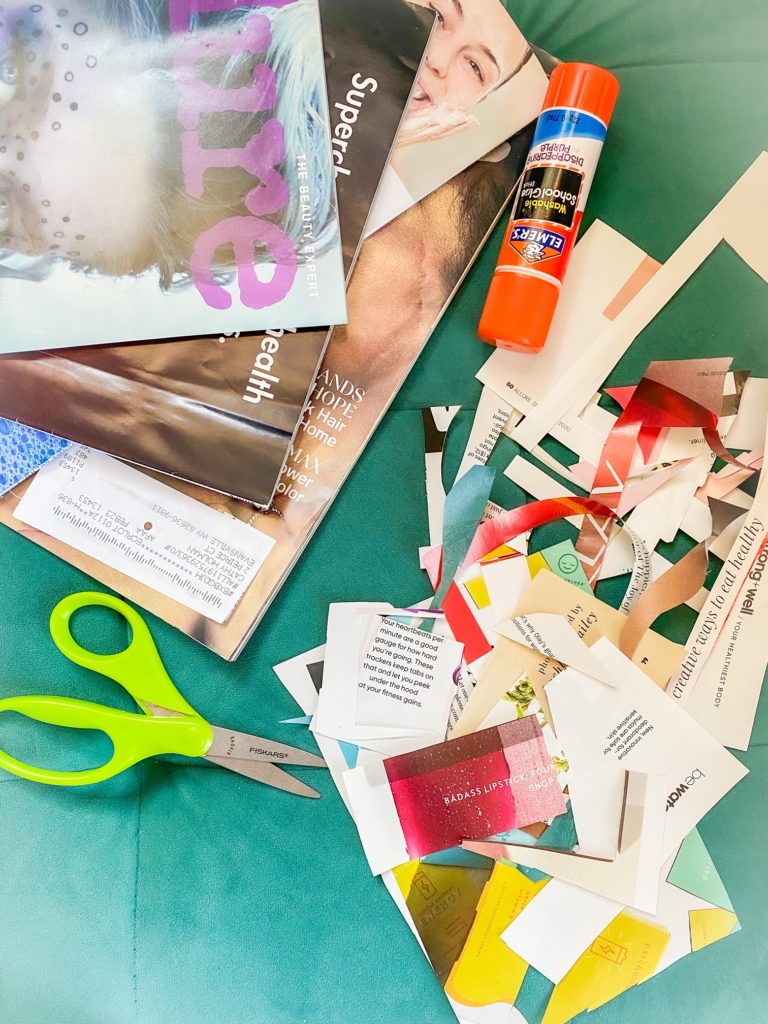 I've actually had a lot of fun adding to my Vision Journal over the last two years, and I take time to look back on past goals and dreams before I add new pages.
It inspires me when I see things I've accomplished on my pages, and it sparks a fire in me to see things that I haven't done yet…but that I am one step closer to accomplishing because of the work and time I've put in.
I don't have a set time of year to add to my Vision Journal, I just listen to my instincts and let them guide me.
If I'm feeling overwhelmed and scattered it's always helpful to add a page or two, it helps to lift my spirits and get me excited about the future.
I also find it helpful to sit down and add to my Vision Journal when I'm getting ready to make some big changes, it helps me to focus and get a better idea of the changes ahead for my family and me.
What do you think?
Does a Vision Journal sound like a good way for you to find some focus and inspiration to end 2020 with a fresh perspective?
You can follow this link to get some pro tips and tricks on how to create a Vision Board or Vision Journal.
NOTE: Would you prefer to go digital? Make a private Pinterest Board that has quotes and inspo pics!
Categories: Health and Wellness, This and That
Tags: , dreams, focus, future, goal setting, goals, mental health, planning, vision board, vision journal