Crockpot Chicken Gnocchi Soup (Like Olive Garden's But Better)
Posted March 23, 2021 by Prairie Wife -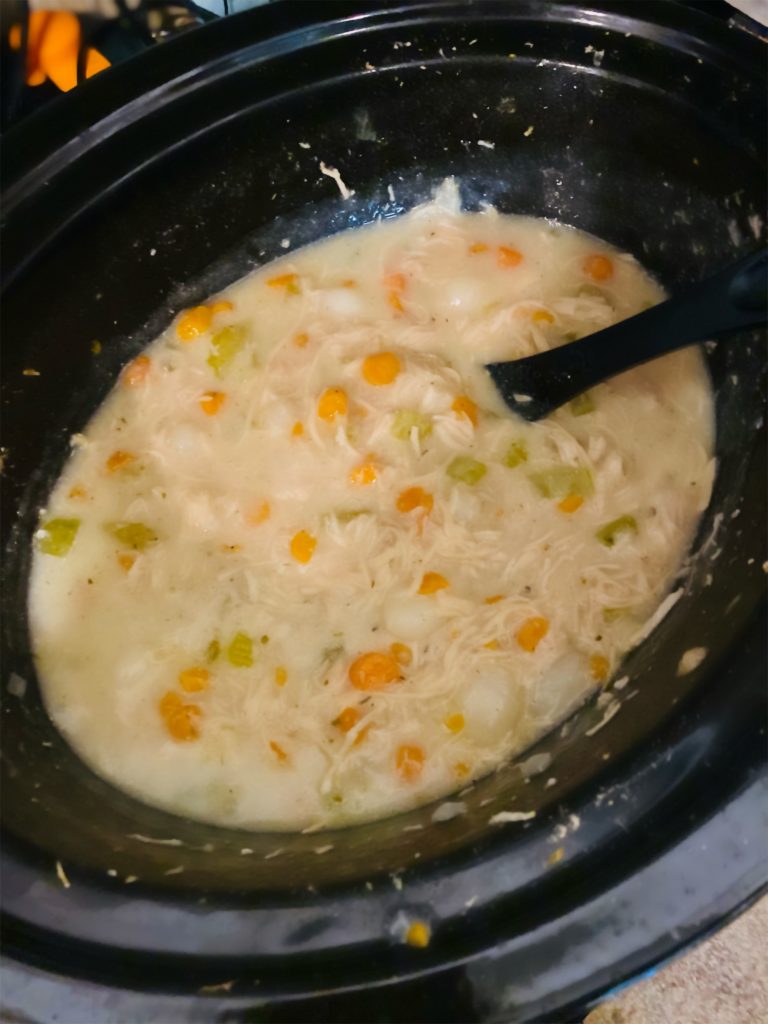 Chicken Gnocchi Soup is one of the Cowkids' favorite things to have at Olive Garden, and I have to agree…it's tasty AND filling.
My Homemade Chicken Noodle Soup is a family fav too…and on a whim, I decided to try and tweak it a little bit and see if I could come up with a Crockpot version of Olive Garden's Chicken Gnocchi soup.
What I came up with was quick and easy to make, and a HUGE hit with the Cowkids, so it was a no-brainer that I needed to share the recipe with you on the blog.
Also, I can see big huge flakes of snow falling out my window right now, and that always puts me in the mood for Crockpot soup.
NOTE: You can find bags of pre-made Gnocchi in the pasta aisle at your local grocery store.
Crockpot Chicken Gnocchi Soup
Prep time: 15min Cook Time: Crockpot 4-8 hours On Stove 45min
Serves: 8-10
2 cups chopped Celery
2 cups chopped Carrots
½ med Onion finely chopped
1 cup Spinach chopped (I left this out because my kids don't like it)
4 Chicken Breasts (cooked and shredded or uncooked and diced)
48oz Chicken Broth (vegetable broth works as well)
2 cups water
2 minced Garlic Cloves
½ tsp dried Thyme
1 tsp dried Parsley
1 bag ready to use Gnocchi
2 cups Heavy Cream
4 tbsp Corn Starch (if you like a thicker soup)
Salt and Pepper to taste
Parmesan Cheese for Garnish
1. Shred Cooked Chicken or cut raw Chicken into bite-sized pieces.
2. Cut up all your vegetables.
3. Place all the ingredients (except the Gnocchi and Cream) into your crockpot.
4. Set cook time.
5. One hour before serving put the heavy cream into the crockpot. If using the Corn Starch to thicken the soup, whisk into the cream before combining.
6. 30 minutes before serving put in Gnocchi.
7. Serve hot with Paramsen cheese on top and fresh bread or rolls.
Categories: Recipes, This and That
Tags: , chicken gnocchi soup, chicken soups, crockpot, crockpot soup, Main Meals, olive garden soup, soup